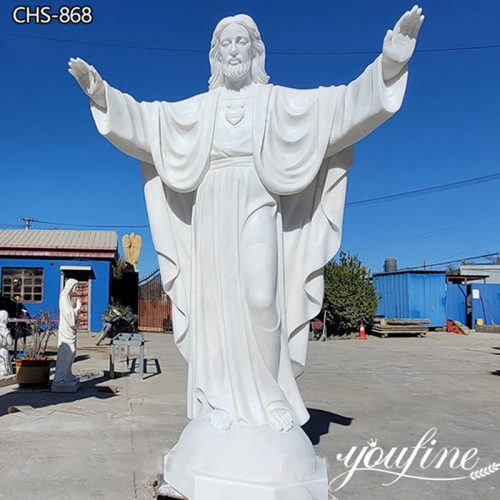 Life-size White Marble Jesus Garden Statue for Sale CHS-868
As a marble carving factory, YouFine must be the best Catholic marble carving factory in the field of carving. Therefore, our life-size white marble Jesus Garden statue is a great choice whether to place it in your indoor church or outdoor garden.
Item No: CHS-868
Size: Customized Size You Want
Material: Natural Marble Stone
Insurance: Cover All the Risk
Package: Strong Wooden Crate
Advantage: Factory Direct; Door to Door Delivery
Technique: Art-quality Hand Carved, Polished
Get Price
Send
Jesus Statue Details:
Such a vivid life-size statue of Jesus Garden in white marble. This Catholic sculpture depicts Jesus with open arms, and palms facing us. He wears a beautiful robe with the symbol of the Sacred Heart on his chest. Jesus' facial expressions are very natural and vivid. When you face this sculpture face to face, we are looking at the real Jesus and making eye contact with him.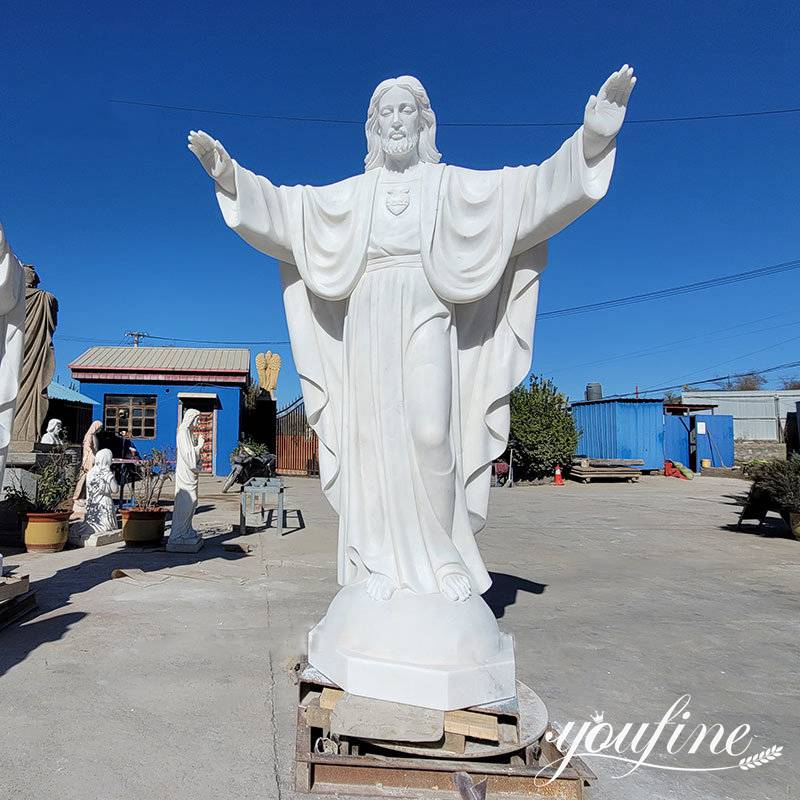 As a marble carving factory, YouFine must be the best Catholic marble carving factory in the field of carving. Therefore, our sculptures are a great choice whether to place in your indoor church or outdoor garden. Whether viewed from a distance or up close, our sculptures are exquisitely detailed.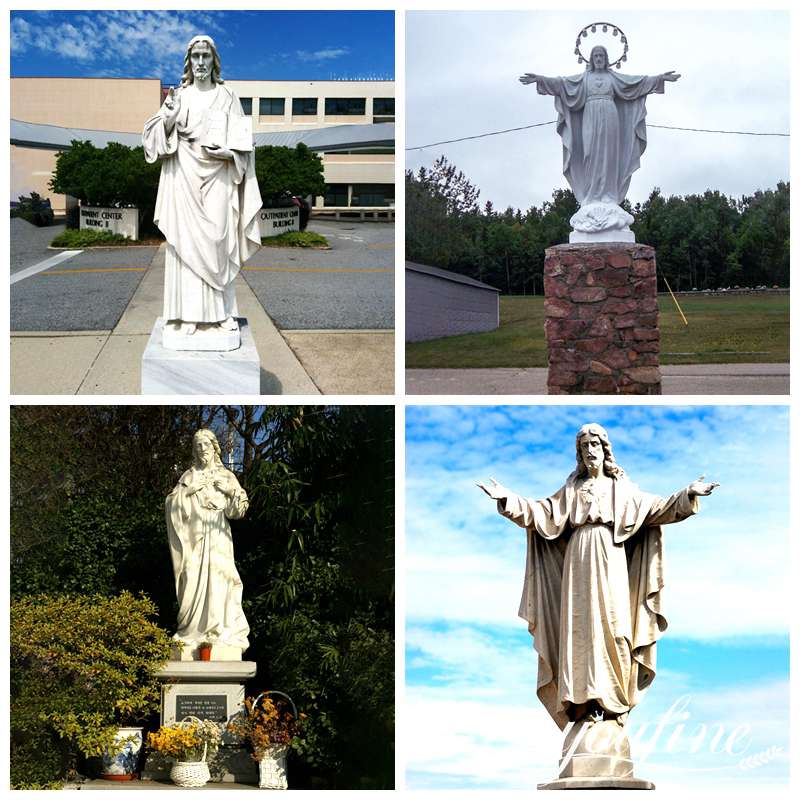 YouFine has Professional Artists:
This very realistic white marble Jesus statue was hand-carved by the chief engraver of our factory, Master Yuan. Our master started to learn the carving technique from an early age, a technique passed down from generation to generation by his father. So our master made carving his life's work. Therefore, every sculpture our master would carve with heart.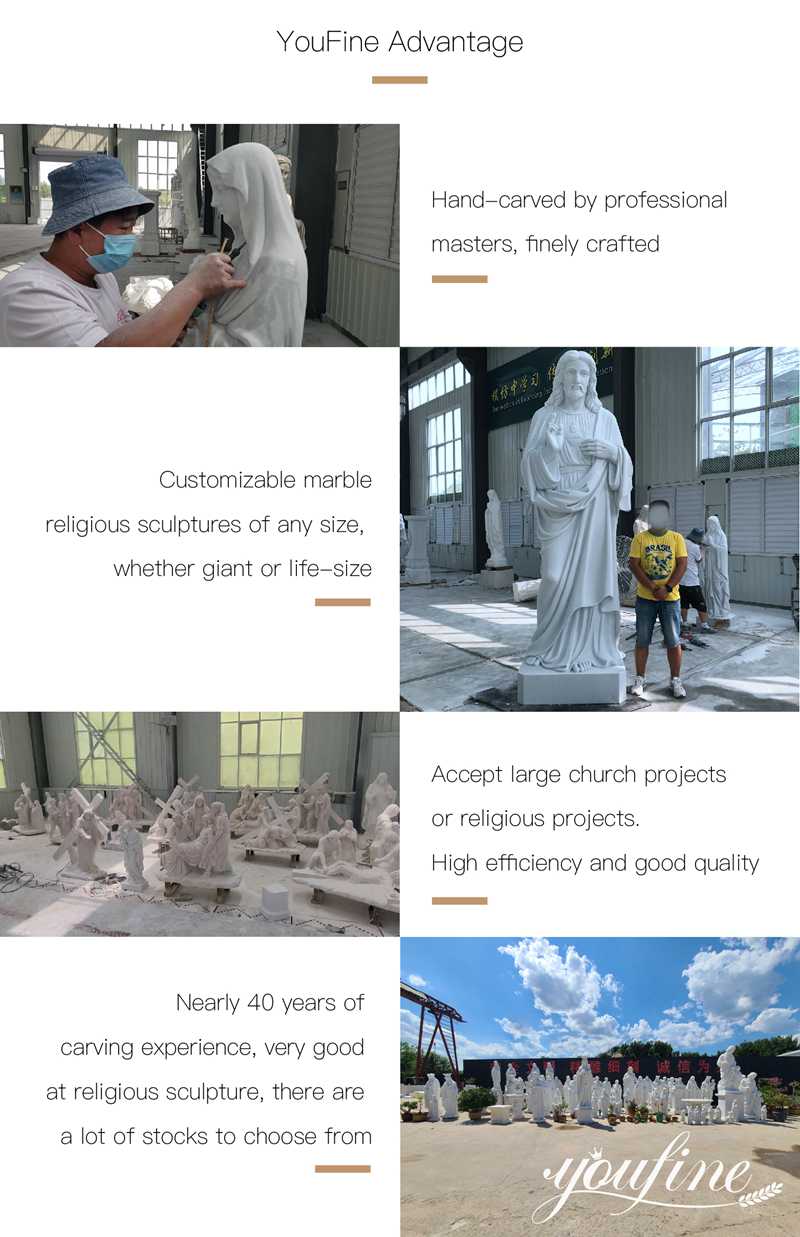 Use High-grade Marble Materials:
At the same time, our factory would use high-quality marble raw materials to make this life-size marble statue of Jesus Garden. Because high-quality raw materials could not only ensure the quality of the sculpture but also make the carved figures more detailed. If our professional masters do not have good raw materials, it is impossible to carve a perfect sculpture.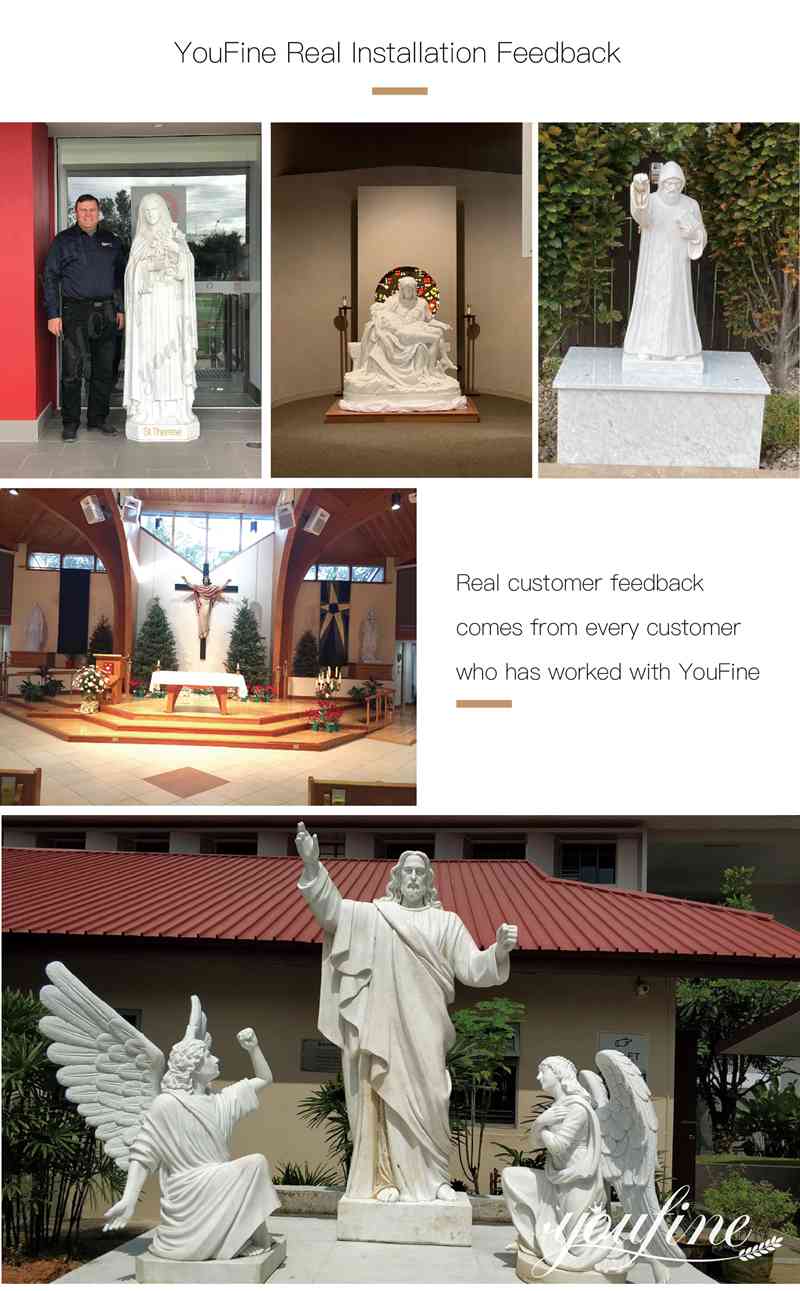 Marble is often used for statues or sculptures. Because it is a very easy-to-process natural stone. As a result, the artist has the flexibility to sculpt lifelike figures. And, it could withstand temperature changes and could last for a long time. Especially natural marble has a unique beauty. Each marble religious figure sculpture has a unique marble line. In addition, marble could be very delicate to reflect the beauty of the sculpture.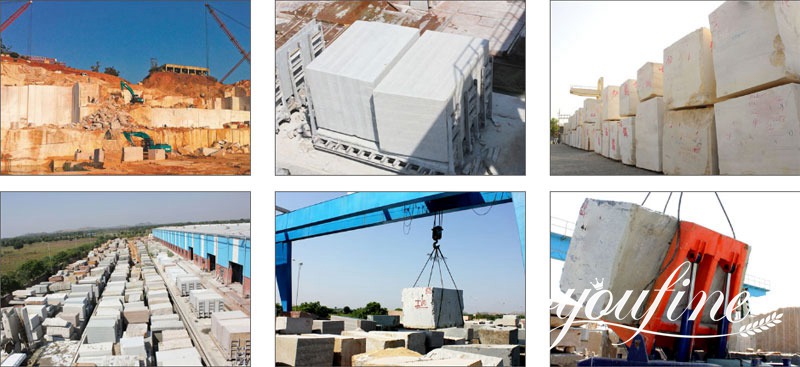 As a professional marble carving factory, YouFine could certainly provide you with the highest quality marble Jesus Garden statues. Please feel free to contact us for the latest prices and other details, and we have some discounts for you today.