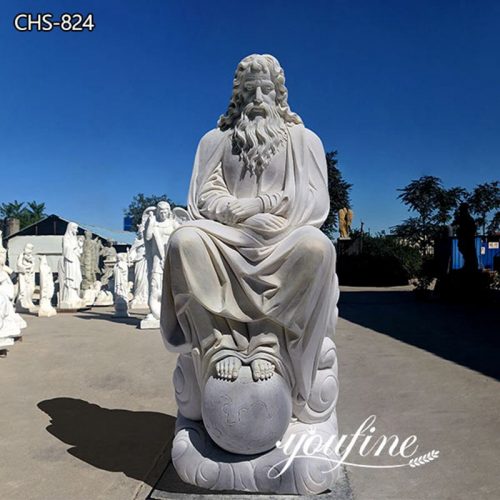 Marble Life Size Jesus Statue Religious Catholic Decor Suppliers CHS-824
Such exquisite marble Jesus and Earth sculptures are a must-see. Our artists are hand-carved, so you could clearly see the true appearance of this Jesus sculpture. If you need our Jesus marble statue, please contact YouFine today.
Item No: CHS-824
Size: Customized Size You Want
Material: Natural Marble Stone
Insurance: Cover All the Risk
Package: Strong Wooden Crate
Advantage: Factory Direct; Door to Door Delivery
Technique: Art-quality Hand Carved, Polished
Get Price
Send
Marble Jesus Statue Details:
Such exquisite marble Jesus and Earth sculptures are a must-see. The YouFine marble Life-size Jesus statue is hand-carved. The statue depicts Jesus sitting quietly, wearing an ornate robe. In addition, his eyes were calm, and looked down slightly. Also, Jesus' hands are crossed. He stepped on the ground with his feet, as if thinking about something. These vivid and delicate carving details engrave the image of Jesus incisively and vividly. Especially Jesus' hair and beard are so real. Whether we see it from a distance or up close, the sculpture looks like a real person. From this, we could see the excellent carving skills of our artists.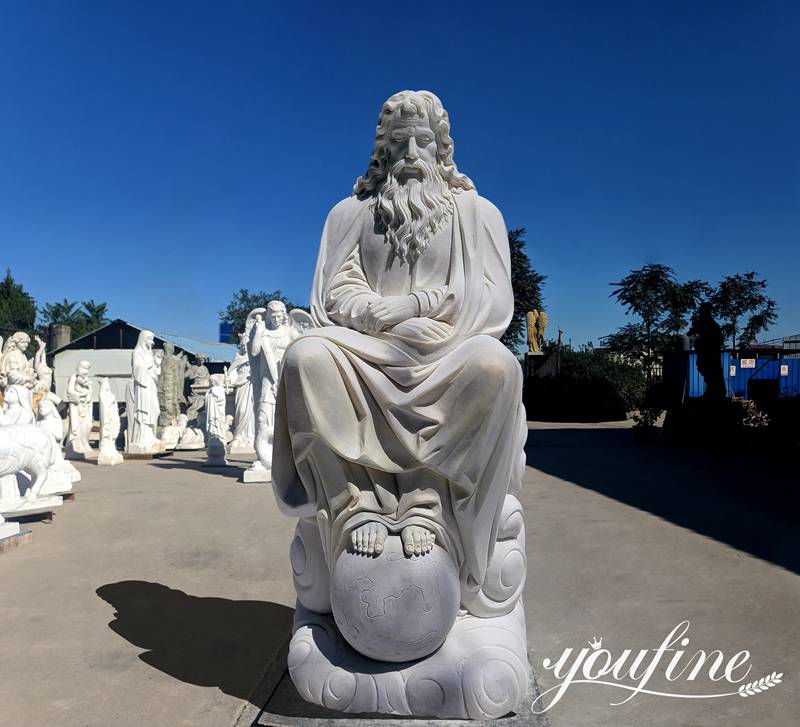 YouFine Excellent Sculptor:
Our Jesus and Earth marble statue would be hand-carved by professional engraving artists in our factory. It could be clearly seen that every detail of the statue is very vivid. These details are carefully hand-carved by our masters, guaranteeing the details. Since our guru was also a devout Catholic, he was very knowledgeable about Catholic figures. Therefore, any Catholic statue carved by our master is more sacred. And, our artists use deep carving techniques. Therefore, the subtle expressions on Jesus' face are also very realistic. Of course, our artists are in awe of Catholic sculpture. So, the image of the YouFine Jesus sculpture is very sacred.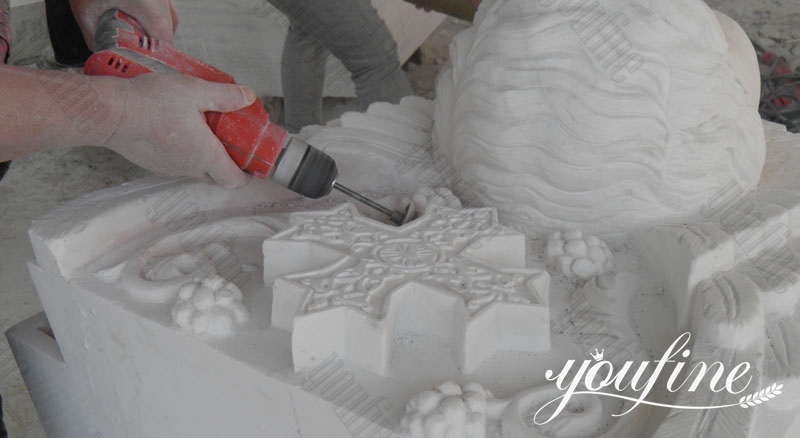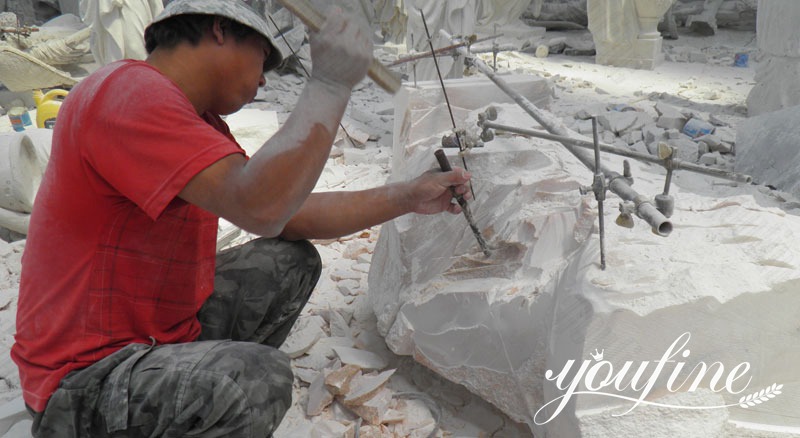 Positions that Could be Decorated:
This classic marble life-size Jesus statue is carved and finished from high-quality white marble material. Moreover, the artists of YouFine use high-quality A-grade marble, which is pure and without too many gray lines. So our catholic statues could be placed inside and outside any catholic church as decoration. Of course, if you are a devout Catholic, you could have this Jesus statue in your home. In addition, many Catholics choose to place Jesus' sculptures in caves in the jungle. Then, when people walk in the forest, they could not only enjoy the beauty of nature but also feel inner peace.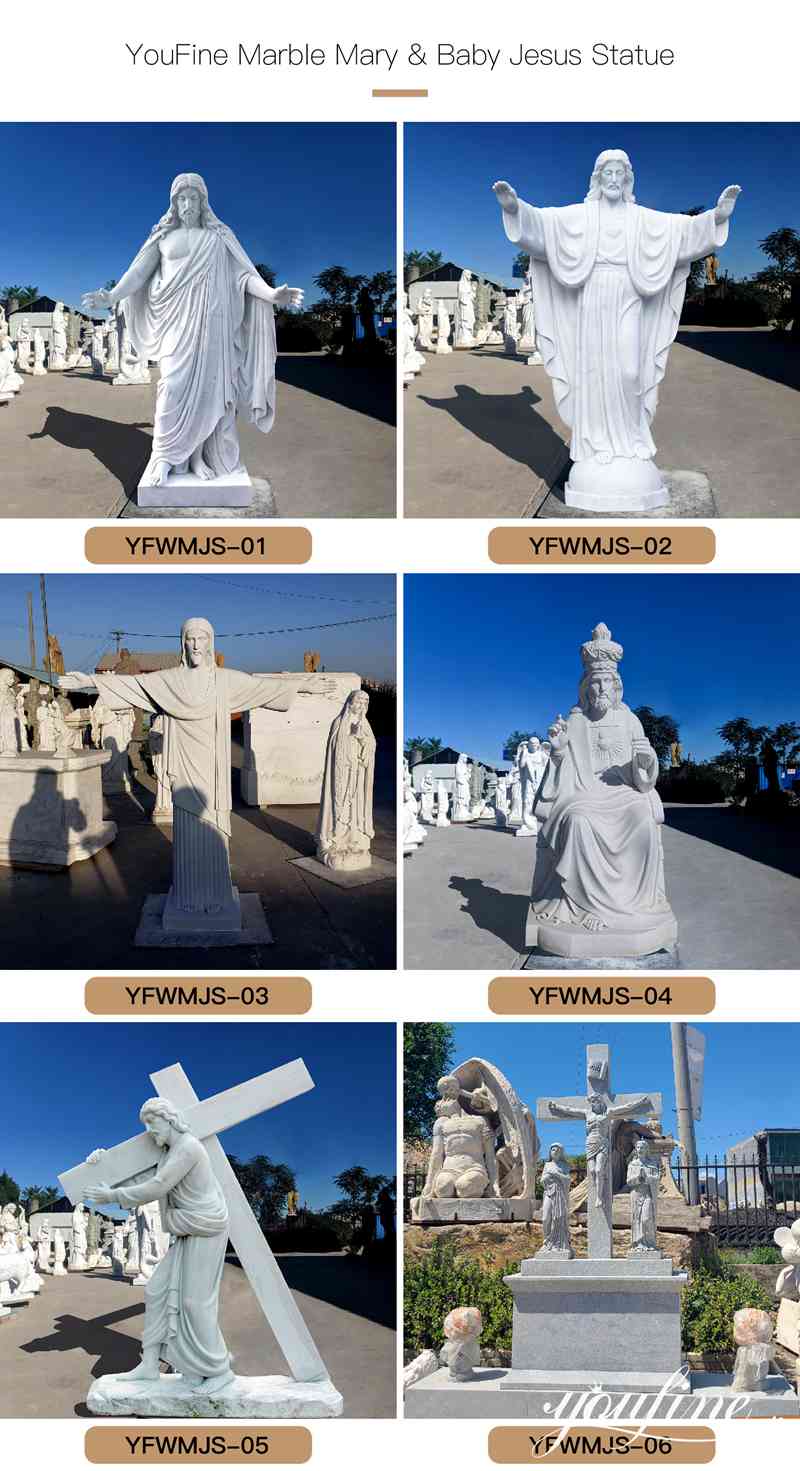 More Designs to Choose From:
YouFine is a factory that specialized in carving Catholic statues. We have been engraving for over 39 years. So we could offer you more catholic marble statue designs for you to choose from. Such as theVirgin statue, the statue of Jesus, the marble altar, the marble pulpit, and so on. Whether placed in an indoor church or an outdoor garden, our statues are a great choice.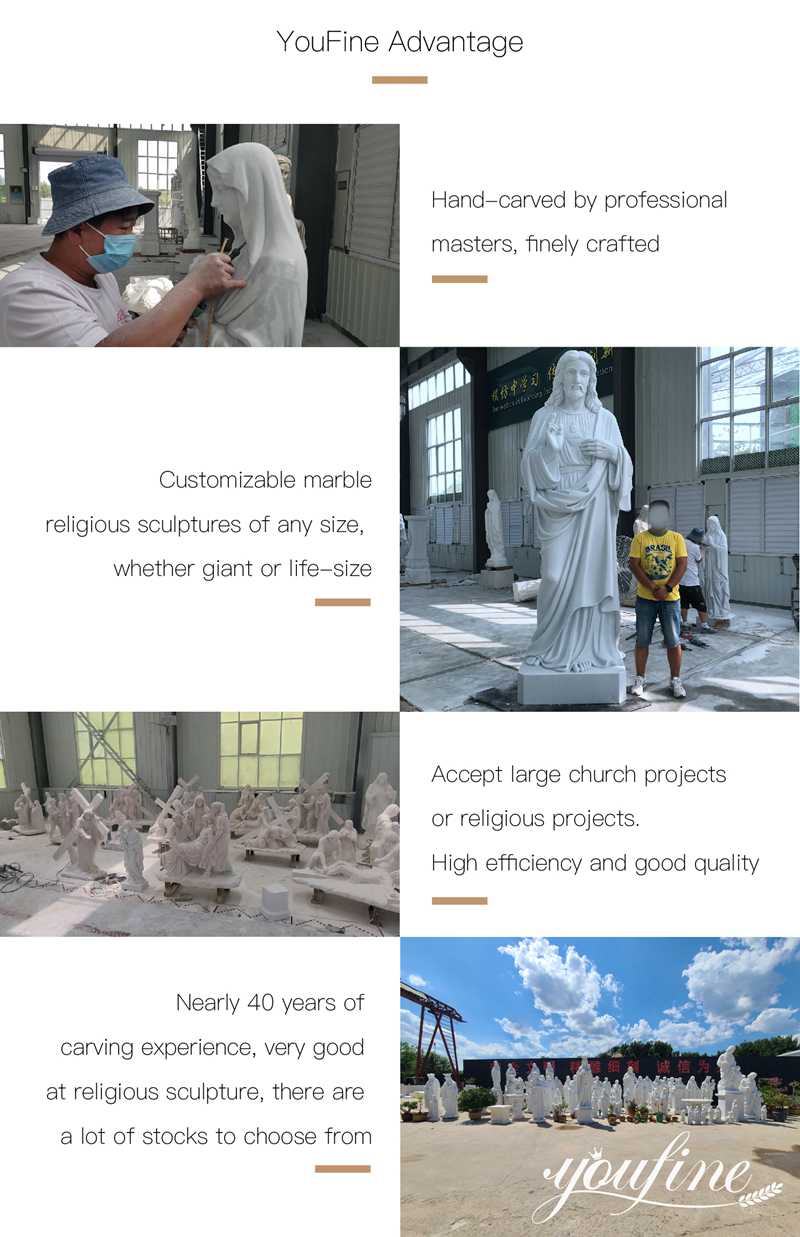 YouFine has been in the export business all year round. Our clients come from all over the world, and our statues are sold all over the world. If you need our Jesus marble statue, please contact YouFine today. In this bright spring, while enjoying the beautiful scenery, we could also satisfy our spiritual pursuit and inner peace.