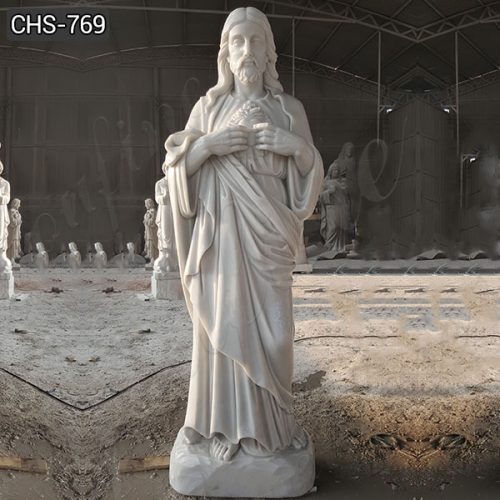 Classic Church Life Size Jesus Marble Statue from Factory Supply CHS-769
Item No: CHS-769
Size: 180 or Customized Size
Material: Grade White Marble
Insurance: Cover All the Risk
Package: Strong Wooden Case
Superiority 1: Free Custom Made
Superiority 2: Foundry Supplying Directly
Superiority 3: 30 Years Quality Guarantee
Technique: Art-quality Hand Carved, Polished
Color: Pure White & Red Marble or Customized
Get Price
Send
Church Life Size Jesus Marble Statue Detail:
This exquisite classic life-size Jesus marble statue must be 100% hand-carved by our professional carving master. And we use high quality natural white marble material to make this sculpture. Our Jesus sculpture is life-size, and the height is about 180 cm. The face of Jesus is serious and kind facial, his hands pointing at the Sacred Heart on his chest. And he wore a robe, with a corner of the robe hanging on his right arm.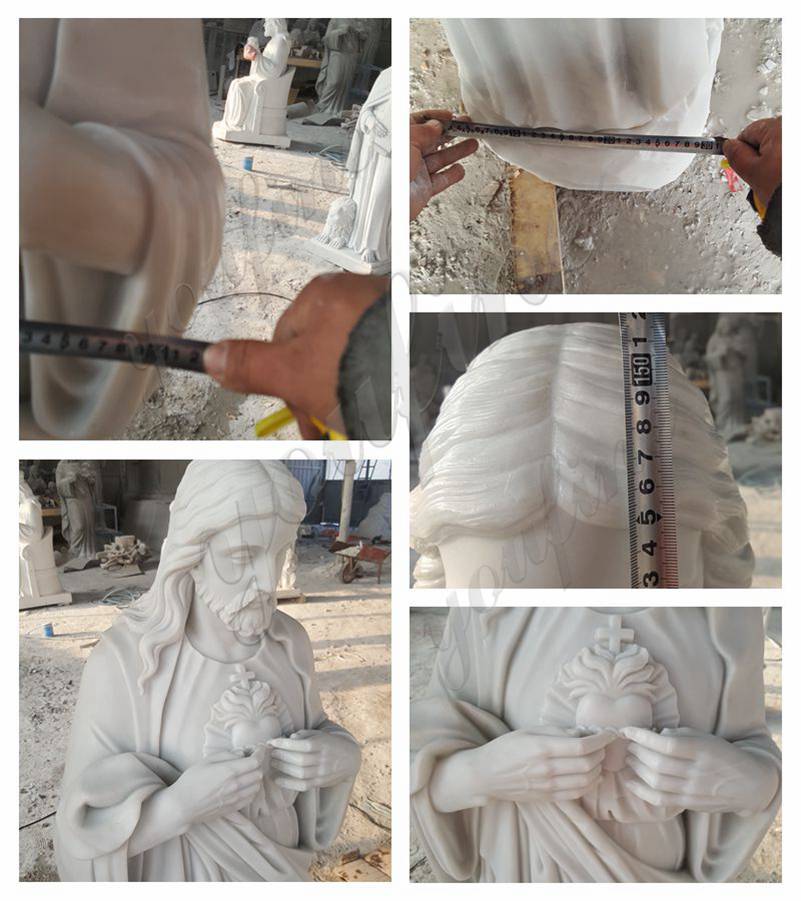 Whether it is the face of Jesus, hair, or his robe, the carvings are very delicate and perfect, as if giving this church life-size Jesus marble statue to the soul. Our carving masters have always inherited the spirit of craftsmen, and every sculpture has been elaborately made by them, and they have paid their enthusiasm. Therefore, each sculpture is endowed with a fresh soul and meaning, and it must be a very special sculpture.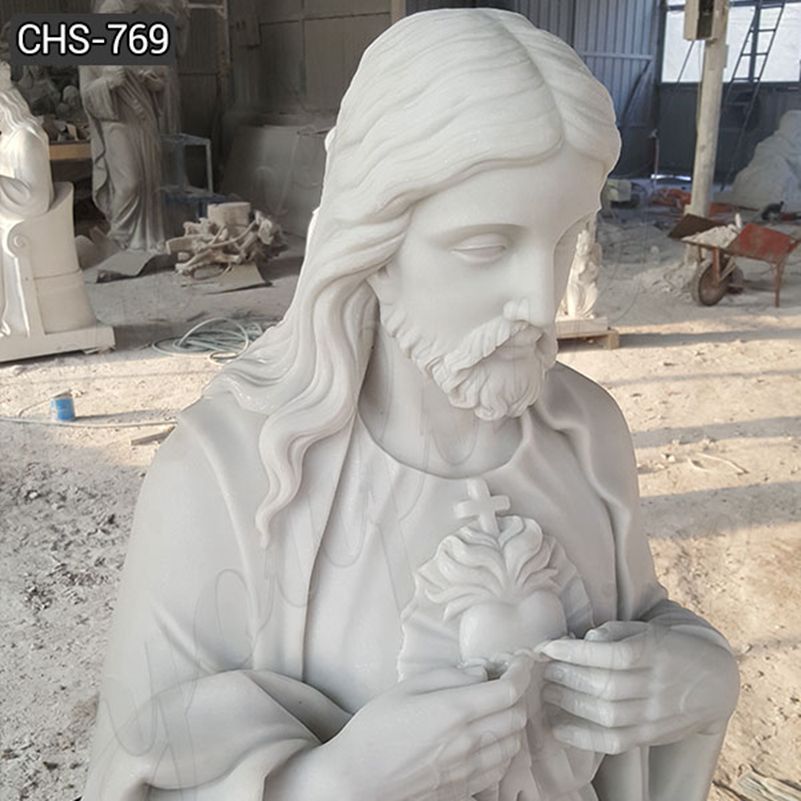 The Advantage of Our Marble Factory:
You Fine Art Sculpture factory was established in 1983. As a family inherited factory, You Fine top master Yuan began to carve the religious statues since 13 years old. He and his team already concentrated in religious sculpture products are more than 40 years. As a devout Catholic, Master Yuan knows very well about the characteristic of the religious figures, he knows how to carve the statue more vividly, the faces of the statue from his hands will be holy and serene.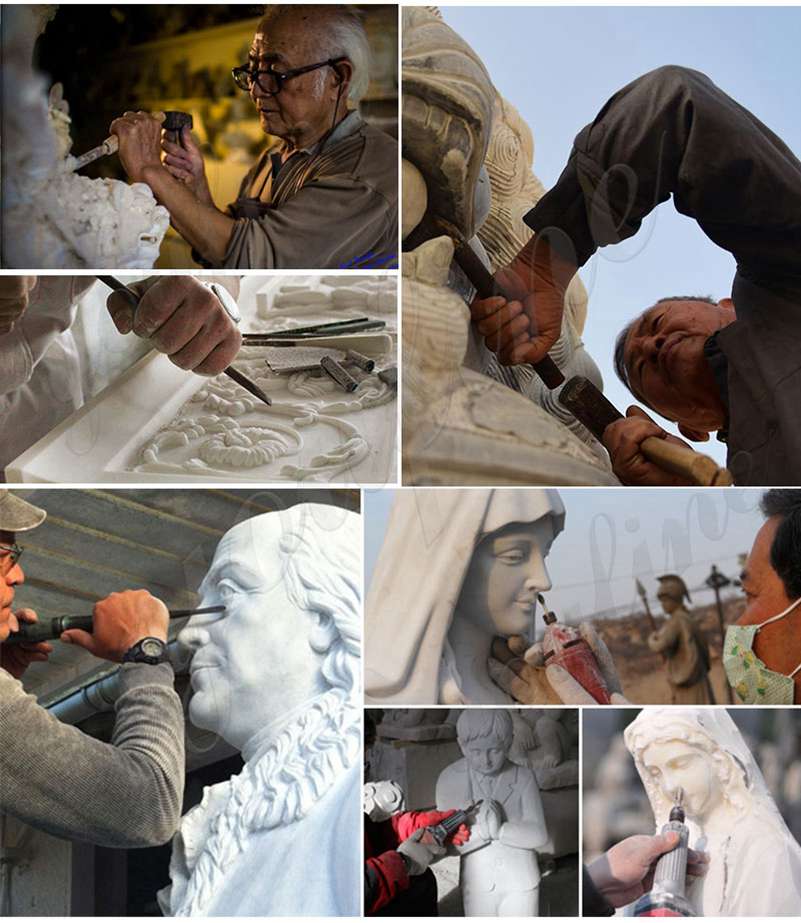 Other Religious Marble Sculpture Could Choose:
Here at our carving factory, you could find any Catholic marble sculptures you want. Such as marble Jesus sculpture, beautiful marble Virgin Mary sculpture, Saint Joseph sculpture, Saint Francis sculpture, Saint Michael statue, and other saint sculptures. In addition, we also have a series of other church products, such as marble altar, marble pulpit, marble baptistery, marble relief, and so on, which all can be used to decorate the church.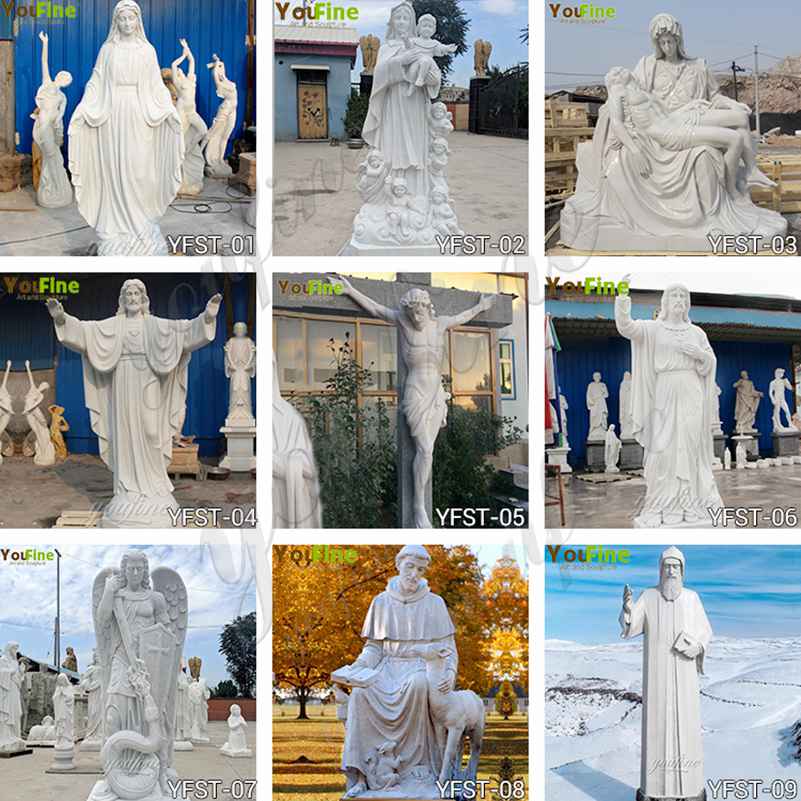 As a professional marble carving factory, our life-size Jesus marble statue for the church not only has a great advantage in quality, but also in the price of waste warehouse discount. Please contact us in time for the latest price and product information.