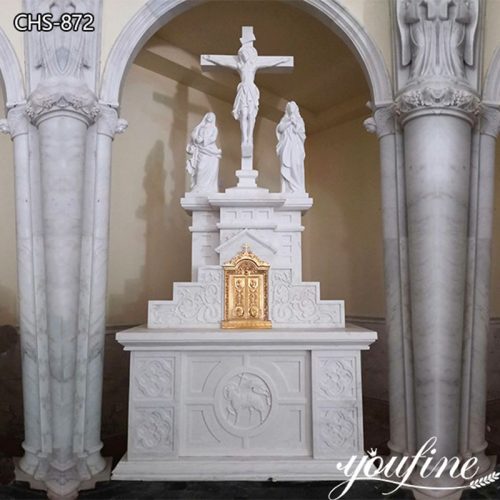 White Marble Main Altar Catholic Church Decor for Sale CHS-872
YouFine specializes in religious sculpture and church products for over 30 years, so we have professional marble carving artists who could provide you with the perfect church marble main Altar. Please feel free to contact us for any religious marble altar.
Item No: CHS-872
Style: Catholic Religious Statue
Place Of Origin: Hebei, China
Package: Strong Wooden Crate
Technique: Art-quality Hand Carved, Polished
Advantage: Factory Direct; Door to Door Delivery
Payment Term: By T/T,30% Deposit, And 70% Balance before Shipping
Get Price
Send
Main Altar Information:
The church marble main Altar is made of high-quality natural marble material. As we all know, natural marble is a hard material that has a unique luster when polished. As a result, this altar table is gorgeous, with a polished finish so smooth that it could be placed in any church or home.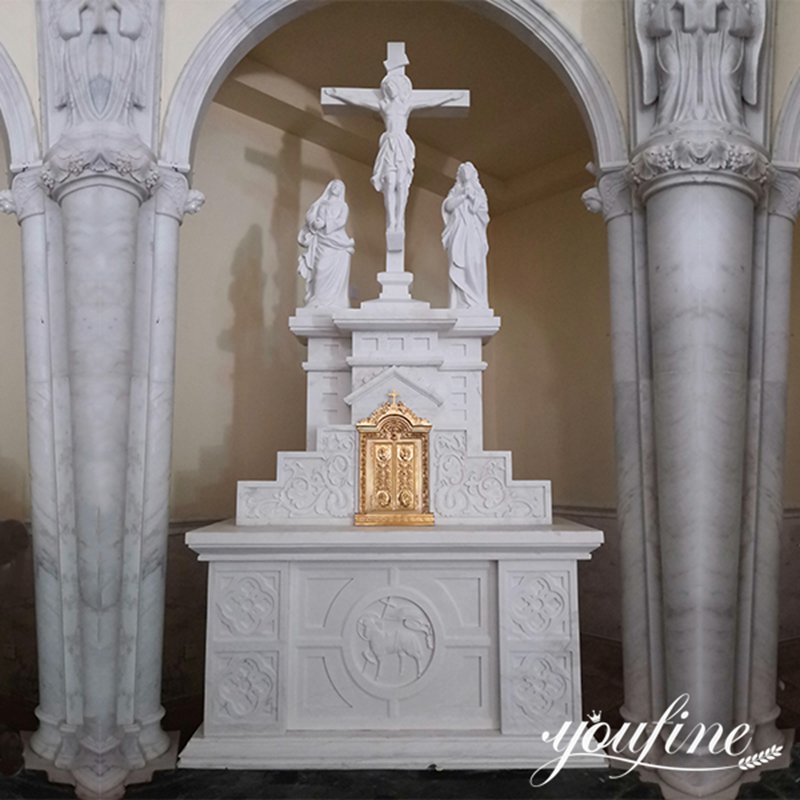 There is also a classic crucifixion sculpture above the marble altar. Jesus was tied to the cross. And the Jesus sculpture is life-size, our artists are very good at sculpting religious figures. Especially the expression of Jesus is vividly carved. In addition, on the facade of the marble altar of this church, a lamb is carved. The Church uses the Lamb as a symbol of Jesus and his good obedience, sacrifice, and devotion. These different symbols are often used in churches, of course, we could also engrave different symbols according to your requirements.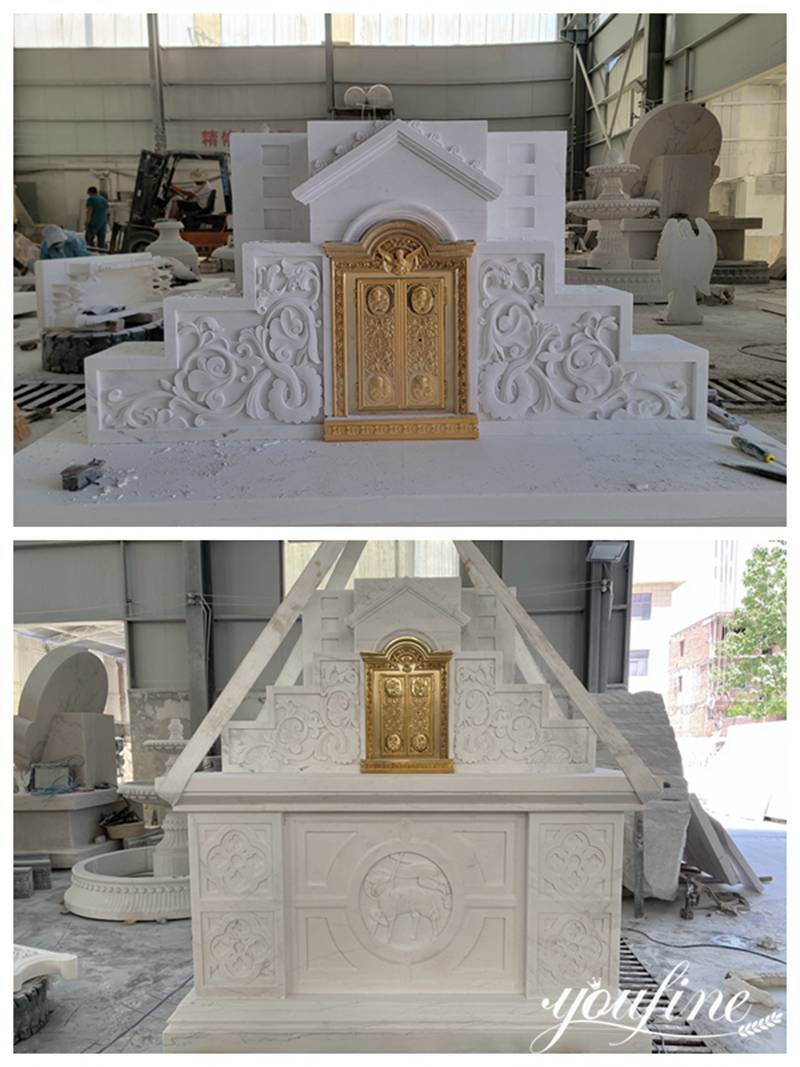 The Role of the Church Marble Altar:
The altar is a high point in a church where people could worship God. It is called "God's Table" in the Bible and is a holy place for offerings and gifts offered to God. The word "altar" comes from the Latin "altārium", which means "high," and also from the Latin "adore," which means "ritually burned or sacrificed," indicating an early purpose detailed in the Bible.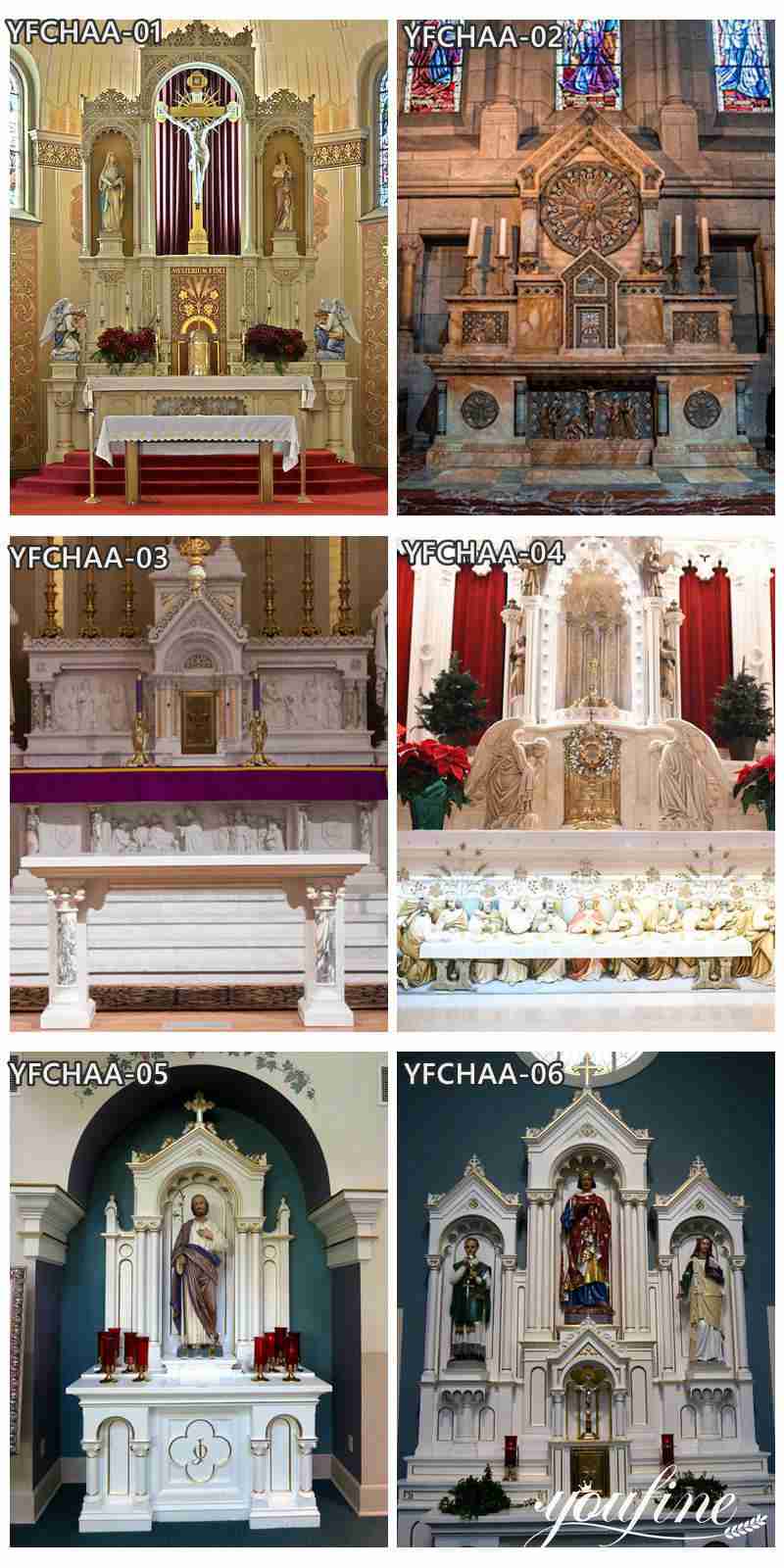 Today, an altar is a place where non-sacrificial religious ceremonies, such as sacraments or weddings, are held, as a metaphor for sacrifice. Comedian Stephen Fry once said, "I am a lover of truth, a believer in freedom, a celebrant on the altar of language, purity, and tolerance."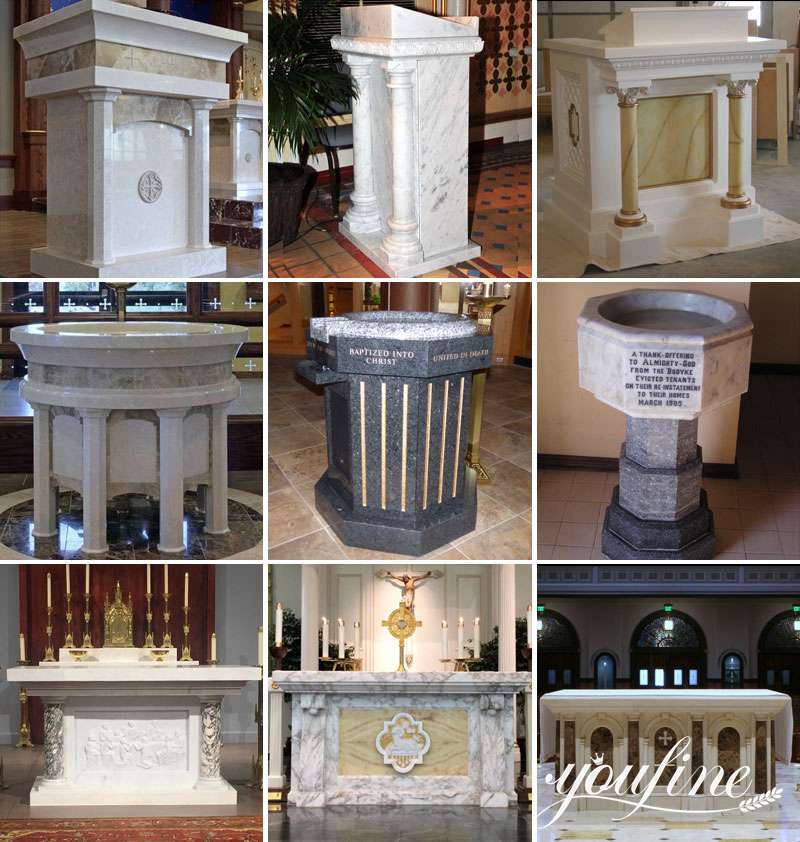 Using High-quality Marble:
YouFine main Altar uses high-quality white marble. Our factory has been engaged in religious sculpture for 39 years. Our factory always adheres to the highest quality, especially the Catholic figure sculpture, we have our own artistic pursuit and spiritual belief. The YouFine factory has the most abundant natural marble raw materials.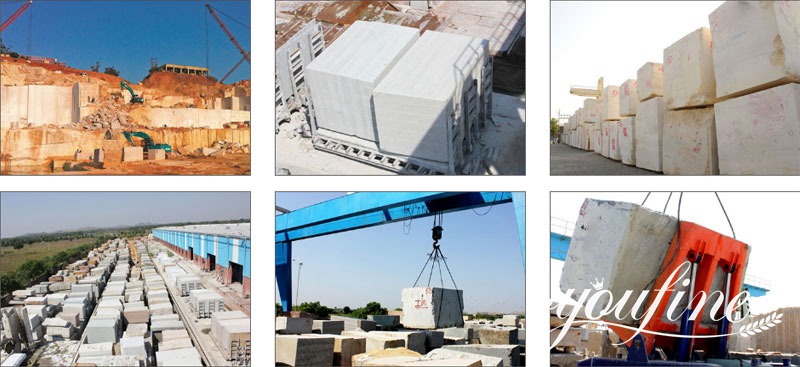 Therefore, we always choose the highest quality marble. There is no doubt that religious altars like this would remain useful for a longer time. Of course, high-quality marble could better reflect the superb carving skills of our artists. Every detail of YouFine main Altar is worthy of viewing and praise.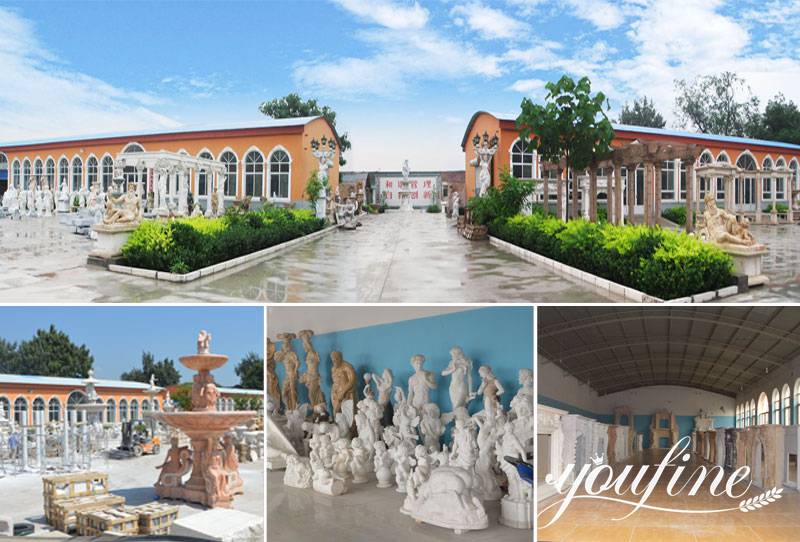 Regarding the size of the church marble altar, we could make it according to your requirements. Of course, our enthusiastic staff could also recommend the right size for you according to your needs. Please feel free to contact us for more details about our church altars!