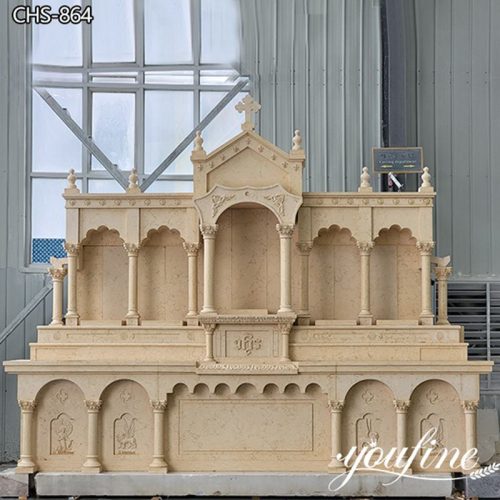 Luxury Marble Main Altar Catholic Church Decorations for Sale CHS-864
This classic large marble main altar has received rave reviews from priests. If your church needs a luxurious chancel. Please contact us now. YouFine has carved numerous beautiful sculptures for churches around the world. Our religious sculptures have always been well received.
Item No: CHS-864
Size: Customized Size You Want
Material: Natural Marble Stone
Insurance: Cover All the Risk
Package: Strong Wooden Crate
Advantage: Factory Direct; Door to Door Delivery
Technique: Art-quality Hand Carved, Polished
Get Price
Send
Introducing Marble Altar:
This beige large marble main altar is a boutique. There is no doubt that our treatment of church supplies has always been of high standards. And our lead artist is a devout believer. Therefore, he is extremely strict with his artistic works. You could clearly see that every detail of this altar is exquisite. And, our art incorporates our devout beliefs. Therefore, you would absolutely be satisfied with our altar.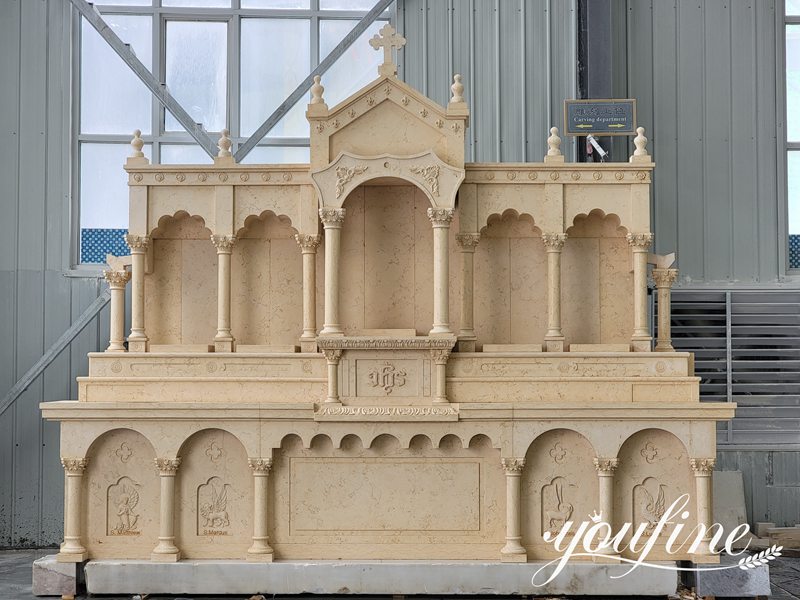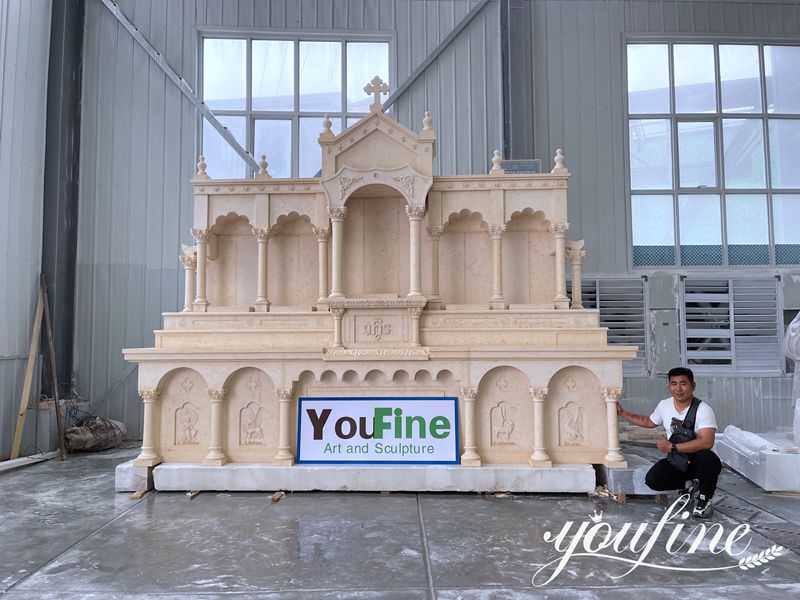 What Does Altar Mean?
Known in the Bible as "God's Table", it is a holy place for offerings and gifts offered to God. The word altar comes from the Latin altārium, which means "high". Therefore, the main altar is also called the "high altar". Also, churches usually have only one large altar. Additionally, larger churches have one or more side chapels, each with its own altar. Since the revival of the West, the Roman Missal has suggested that there should be only one altar in the new church. Then, in the assembly of believers, the Eucharist could be held here.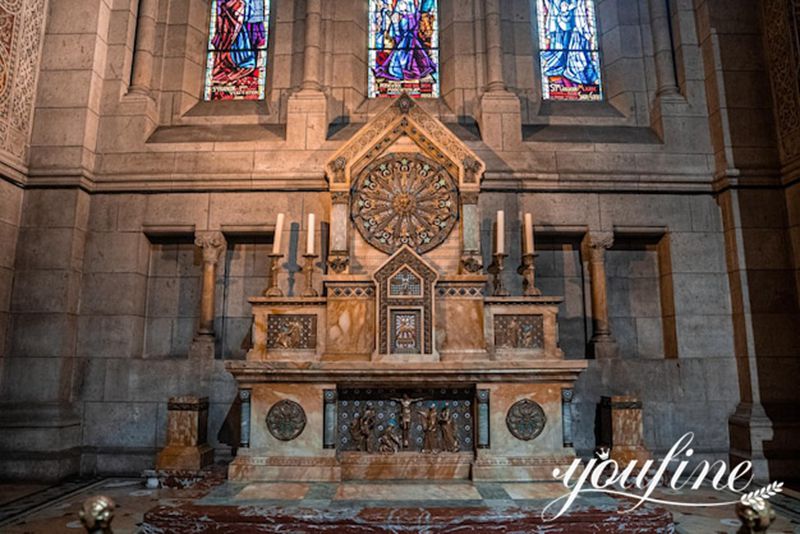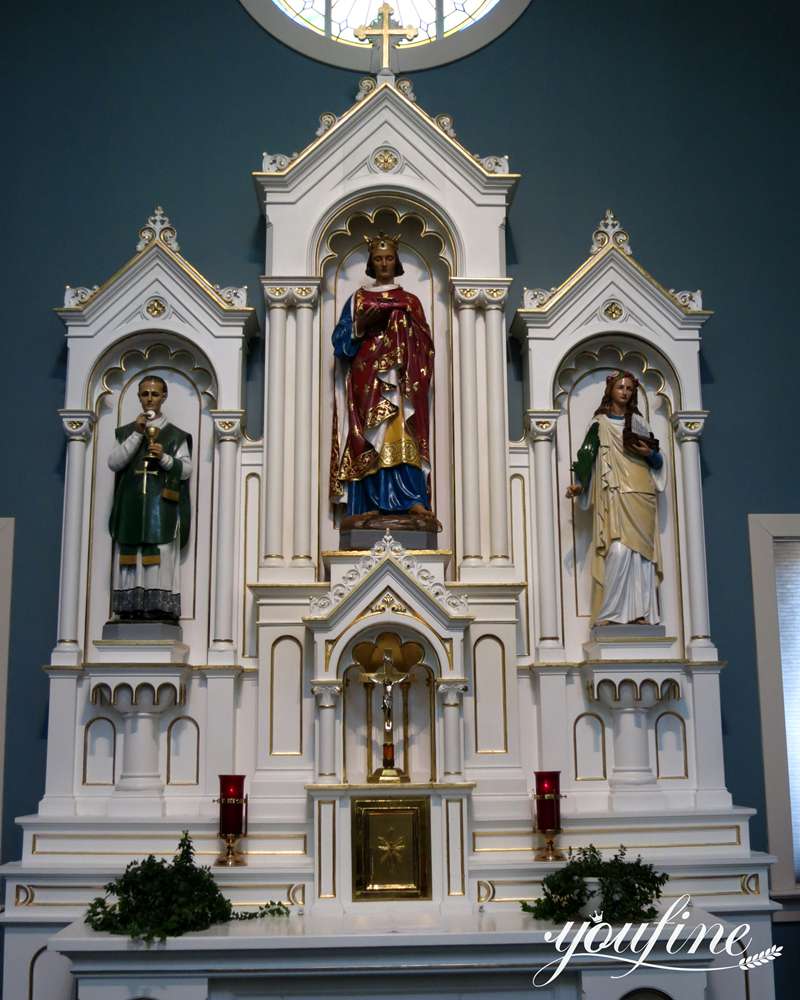 What is the Function of the Altar?
The Holy Table could only be touched by senior clergy. In addition, there would be bread and wine on the holy table. And, anything that is not itself sacred or worshipped should not be placed on it. For example, saints usually place icons on holy tables. And, holy water would then be sprinkled on top, and they would be placed where they would be enshrined to receive blessings. For example, the Good Friday cross was also placed on the Holy Table.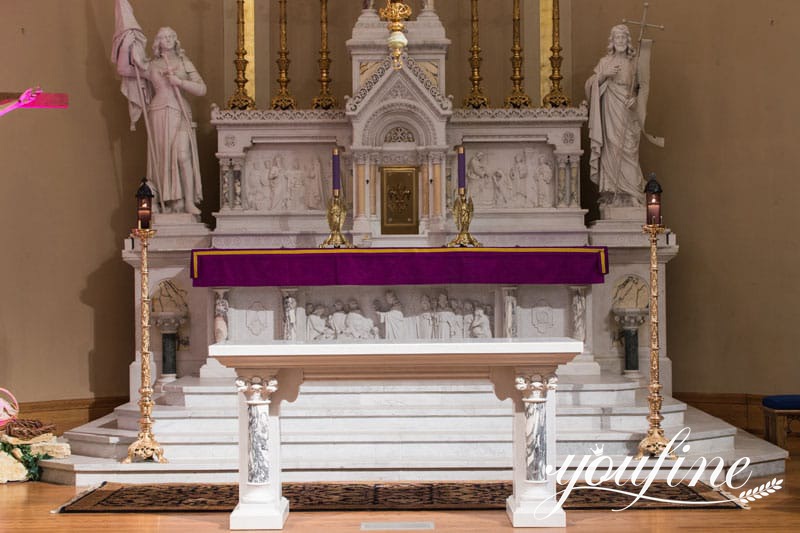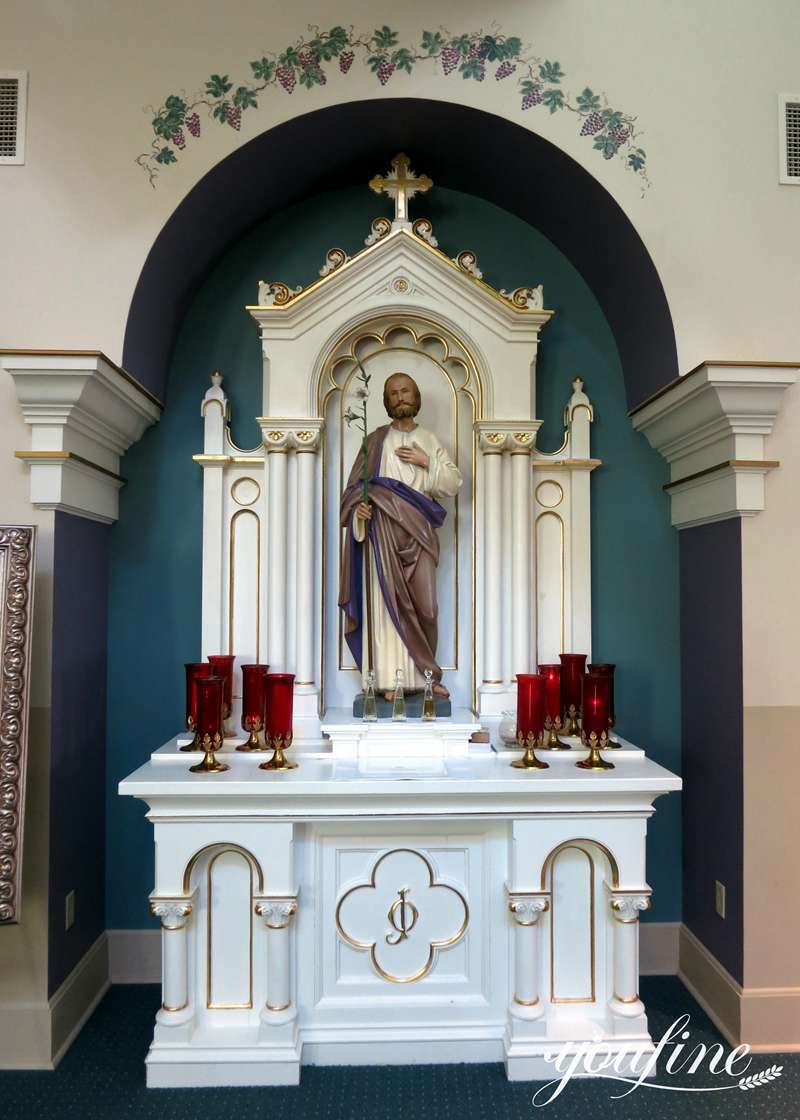 How Many Kinds of Altars?
There are generally two types of altars. The first one is attached to the eastern wall of the altar, which is also the main altar. There would be icons and communion on it. Second, the other is independent and could be moved. For example, people could say mass here.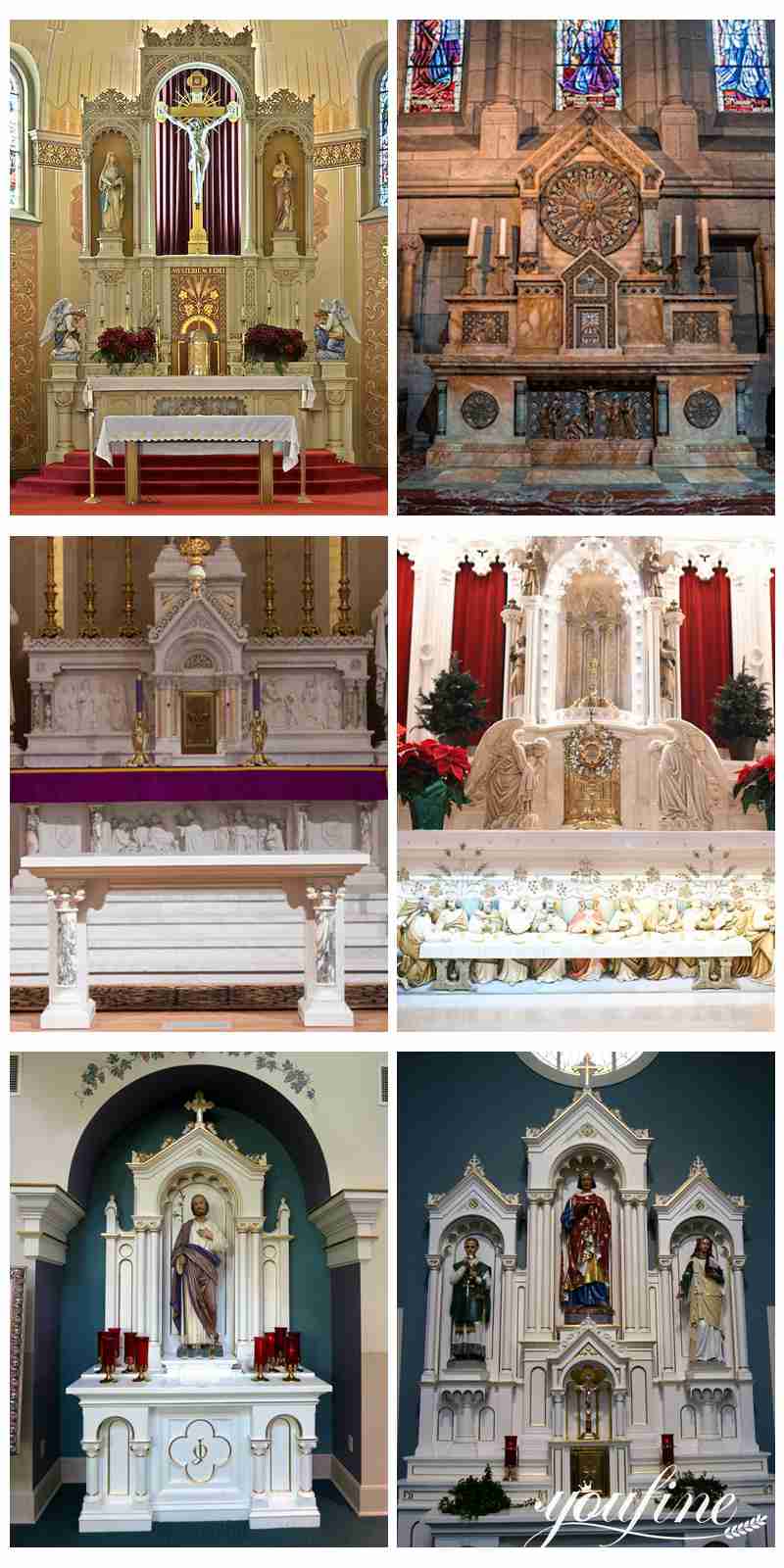 Using High-quality Marble:
The overall shape of our altar is very beautiful. And you could see that the color of this marble altar is very uniform. This is because we have carved this altar from a single block of marble. Therefore, the overall color of the altar is very natural and delicate. Moreover, our use is pure natural high-grade stone. There is no doubt that the quality of this altar is absolutely trustworthy.
If you want a beautiful marble church altar please contact us today. YouFine would provide you with high-quality natural marble altars. And, our consultants would provide you with a full range of services. If you want any religious sculpture, we could meet your needs.