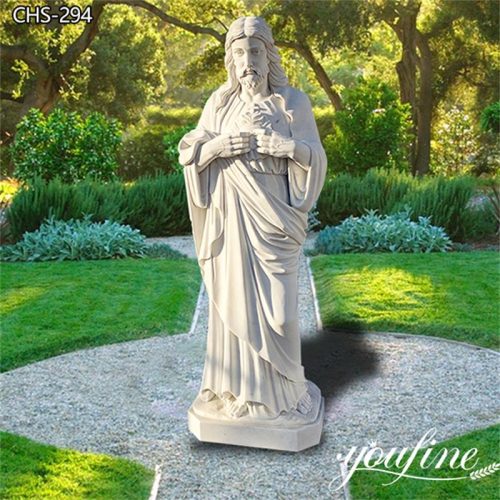 White Holy Sacred Heart of Jesus Sculpture for Garden Wholesale CHS-294
The sculpture reveals Jesus' powerful love through his Sacred Heart surrounded by thorns. Showing the holy Jesus in a devotional pose carved with delicate details would bring blessing to you.
Item No: CHS-294
Size: Customized Size You Want
Material: Natural Marble Stone
Insurance: Cover All the Risk
Package: Strong Wooden Crate
Advantage: Factory Direct; Door-to-Door Delivery
Technique: Art-quality Hand Carved, Polished
Get Price
Send
Introduction of the Sacred Heart of Jesus:
The Sacred Heart is one of the most well-known devout catholic faiths. Especially the Sacred Heart is on Jesus' chest, symbolizing God's infinite love for mankind. The Sacred Heart is often depicted in Christian art as a burning heart shining with divine light. The Sacred Heart was pierced with spears, crowned with thorns, covered with crosses, and bleeding. The wound and the crown of thorns allude to the manner of Jesus's suffering, while the flames represent fiery love. What's more, the Sacred Heart of Jesus is one of the most popular feast days in the Roman Catholic Church. A feast, it is celebrated each year on a Friday in the spring on the nineteenth day after Pentecost.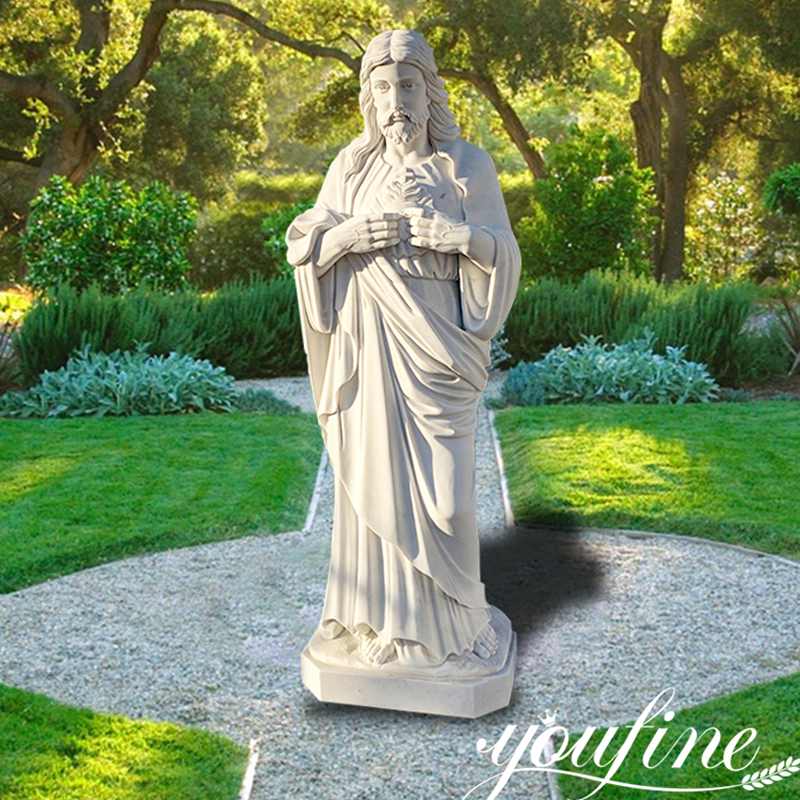 Our Marble Statue of Jesus Display:
Our Sacred Heart of Jesus sculpture is finely hand-carved by our artists who are devout Catholics. Each detail of this Jesus statue is captured by them and is ingeniously carved. Devout followers of Jesus would recognize the symbolic Sacred Heart, surrounded by a crown of thorns, and carve the redemptive cross in this eternal statue. YouFine adopts high-grade white marble to make this spiritual Jesus statue whose hands point to the Sacred Heart and head bowed in prayer to the father. Purchase this peace and contentment of Jesus to create a sacred garden for contemplation and meditation with this sacred heart of Jesus outdoor statue.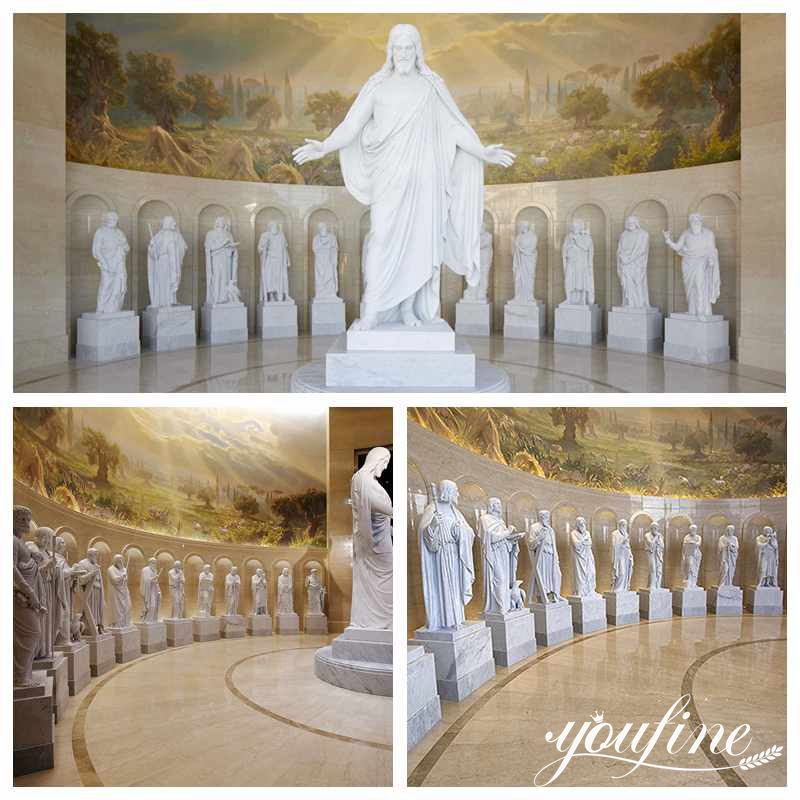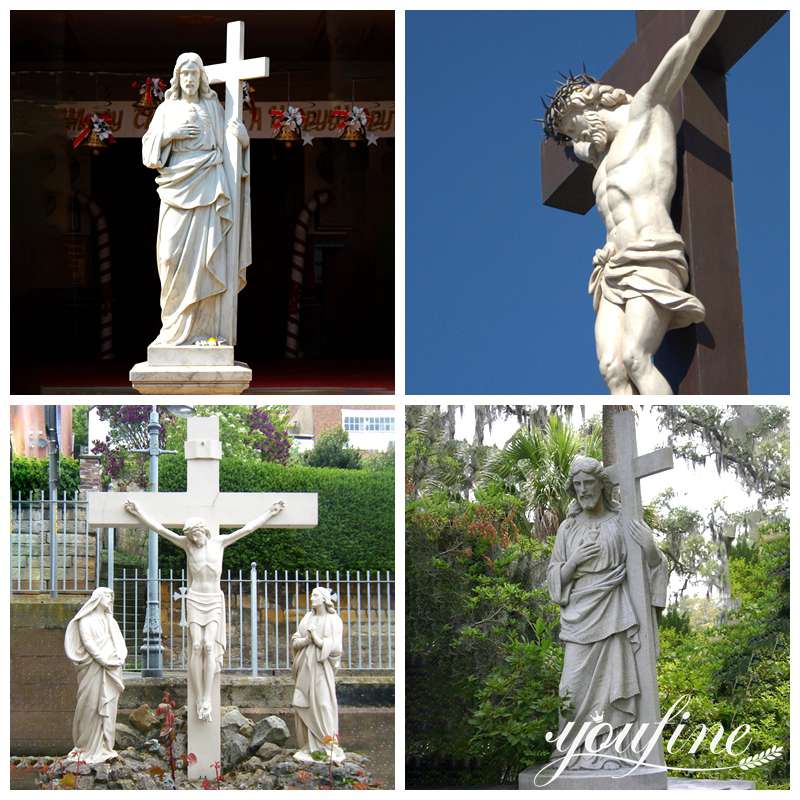 Exquisite Caving Skills:
Thanks to YouFine's artists' carving skills, blocks of raw marble materials could become such amazing catholic Jesus sculptures. Each step consumes lots of time for realizing a marble sculpture, from caving the general outline to the three-dimensional sculpture we see now. Different types of carving tools are used to make the perfect effect. And artists need to control their strength according to the details of different body parts. For example, the details of the face need to be very careful, carved little by little and carved lightly. Through our artists' extremely patient and meticulous carvings, a detailed marble sculpture could be available.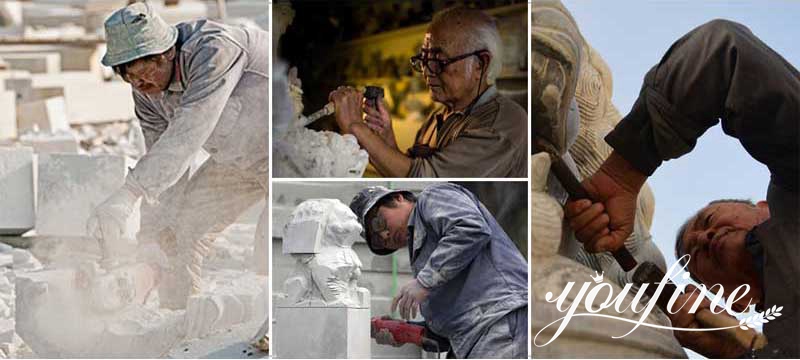 One-stop Service:
YouFine provides a one-stop service that could help you save both time and energy. For example, don't want to be troubled by logistics? We support door-to-door delivery. After buying a beautiful marble sculpture but don't know how to do maintenance, we would provide you with the most comprehensive maintenance method. Everything is guaranteed at YouFine.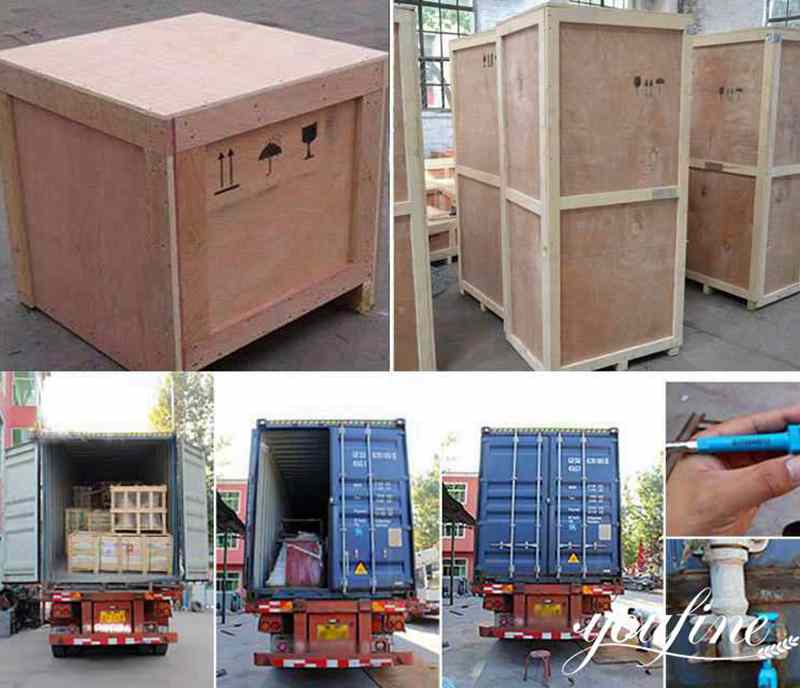 We offer different religious sculptures, each suitable for personal usage and church. And all could be personalized on request. If need, please feel free to inquire us.