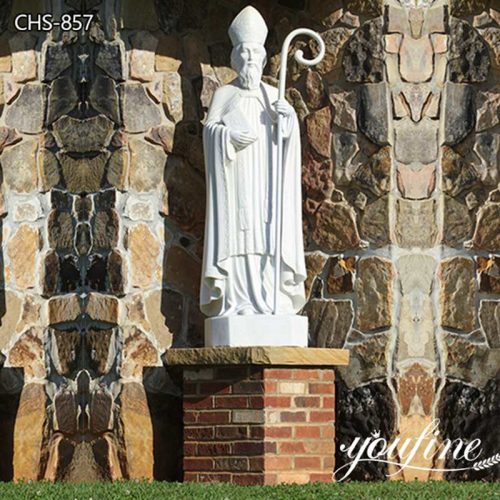 Marble St.Patrick Garden Statue Catholic Church Decor Factory Supplier CHS-857
The marble St.Patrick garden statue is loved by the Irish people. Especially on St.Patrick's Day, everyone would compete to wear clover decorations. If you want to learn more about the Catholic Marble St.Patrick statue or want to customize other saint sculptures. Please contact us now.
Item No: CHS-857
Size: Life Size or Customized
Material:Marble
Quality: 100% Quality Insurance
Package: Strong Wooden Crate
Technique: Hand Carved and Polished
Advantage: Factory Direct; Door to Door Delivery
Get Price
Send
Introducing St.Patrick Garden Statue:
The marble St.Patrick garden statue is one of the most popular statues in Catholicism. This saint sculpture is carved out of white marble. And the overall shape is purely hand-carved. Our artists are very good at carving Catholic figure sculptures. Therefore, this St.Patrick statue is very eye-catching. The image of the YouFine saint sculpture is very realistic. This white marble sculpture would make stunning church and home decorations.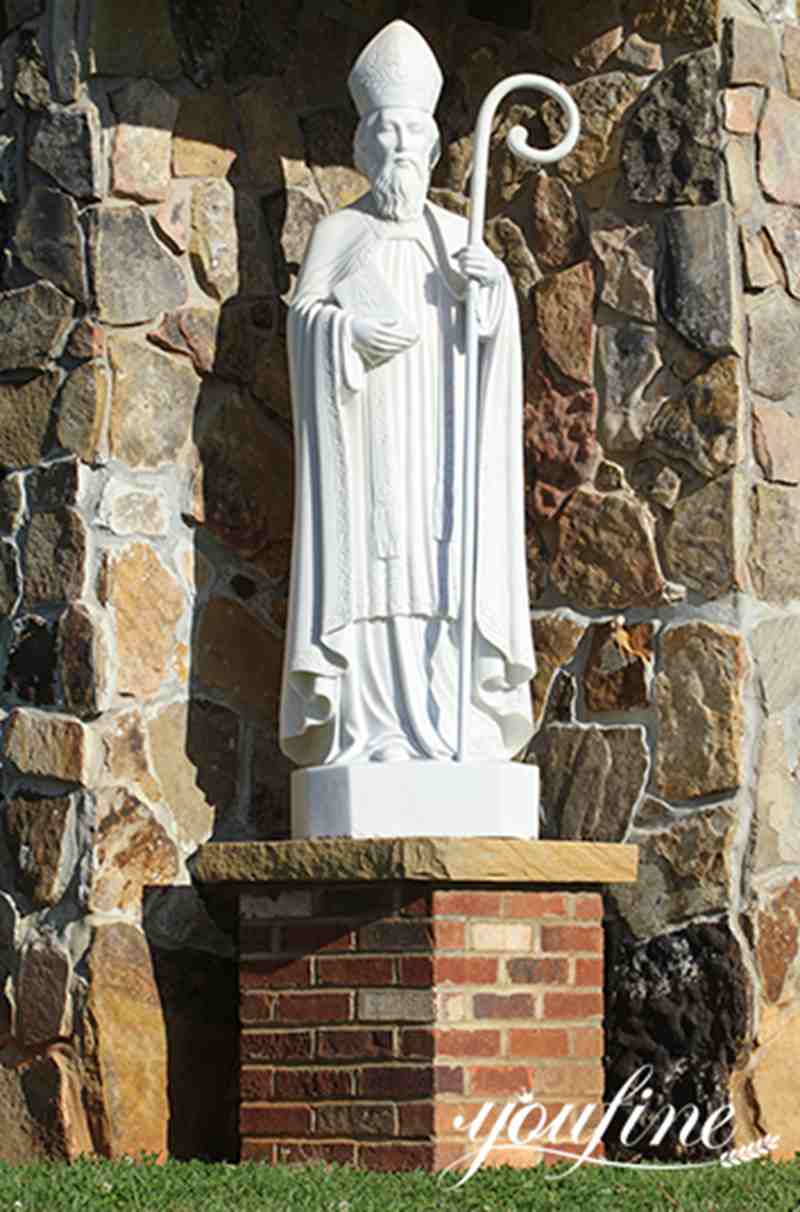 St. Patrick's Day Story:
St. Patrick's Day on March 17 every year is a day to commemorate the death of St.Patrick and a festival to celebrate Irish culture. Of course, there are celebrations in many countries of Irish descent. Legend has it that Patrick used the shamrock to explain that the Father, Son, and Holy Spirit are Trinity. The clover has thus become one of the traditional symbols of Irish culture. The Union Jack consists of two crosses. Then, the horizontal and vertical cross represents St. George's Cross in England, and the cross on the top of the diagonal line represents St. Patrick's Cross in Northern Ireland.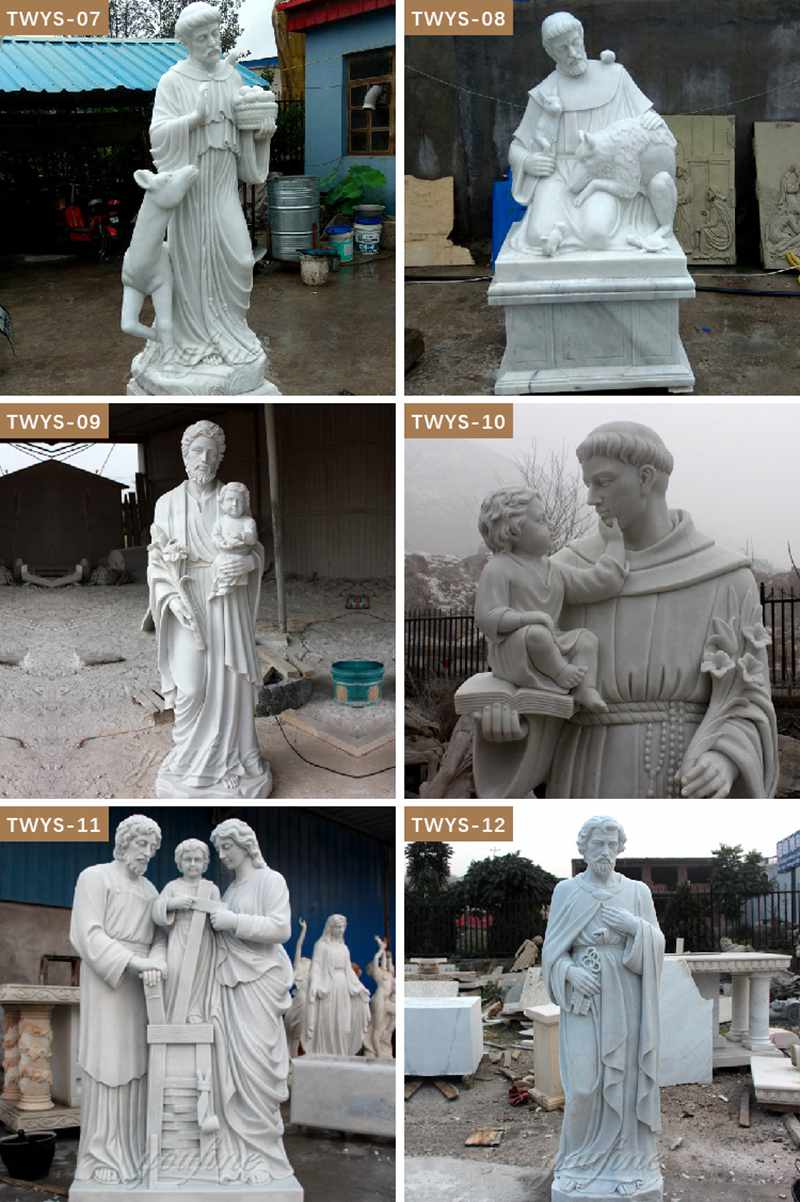 The two crosses represent the United Kingdom of Great Britain as a community of England and Northern Ireland. The Russian Orthodox Church added St. Patrick to the calendar of saints in 2017 and commemorates him on March 30. Legend has it that St.Patrick drove snakes from the island of Ireland. But this statement is not necessarily reliable. It is true that there are no native snakes in Ireland, including nearby Iceland, Greenland, and other places.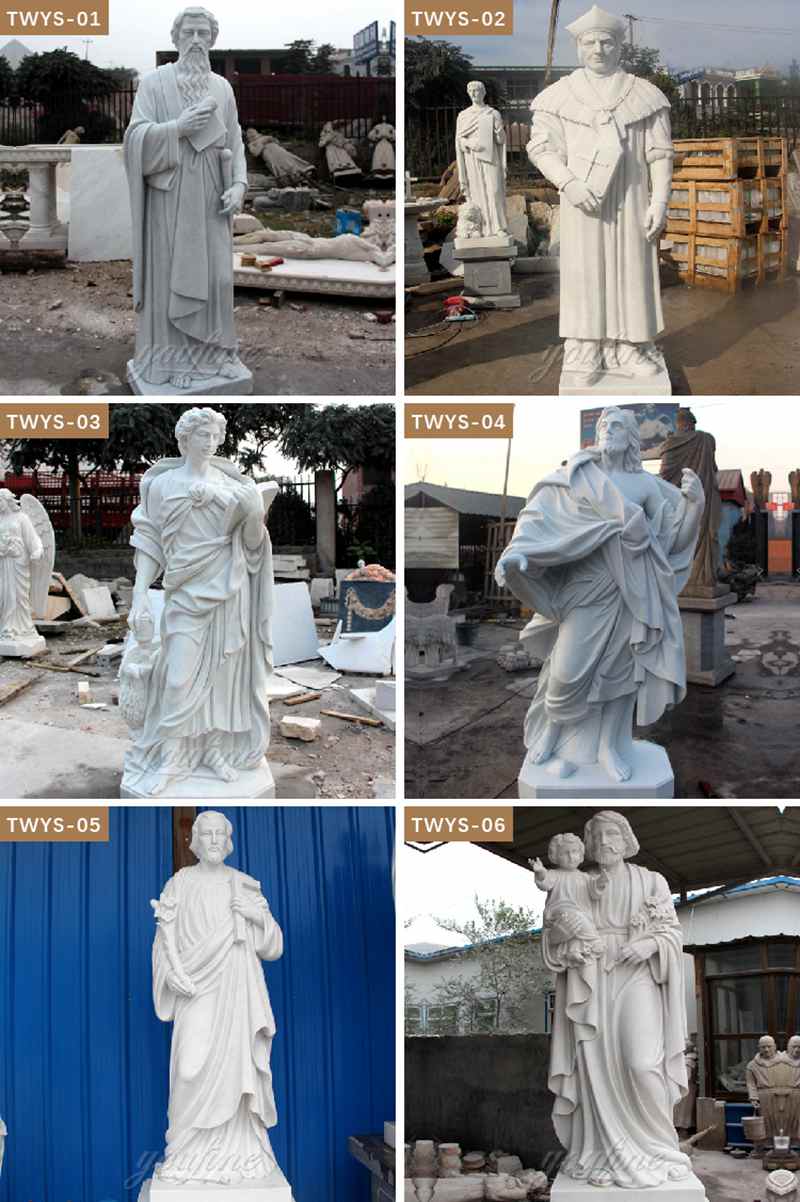 Why Choose YouFine?
YouFine's realistic St.Patrick statue is a popular choice for decorating your home or garden. We use pure natural marble carving. And, we have many different types of marble raw materials, first of all, we have white, Guangxi white, Sichuan white, and imported Carrara white marble.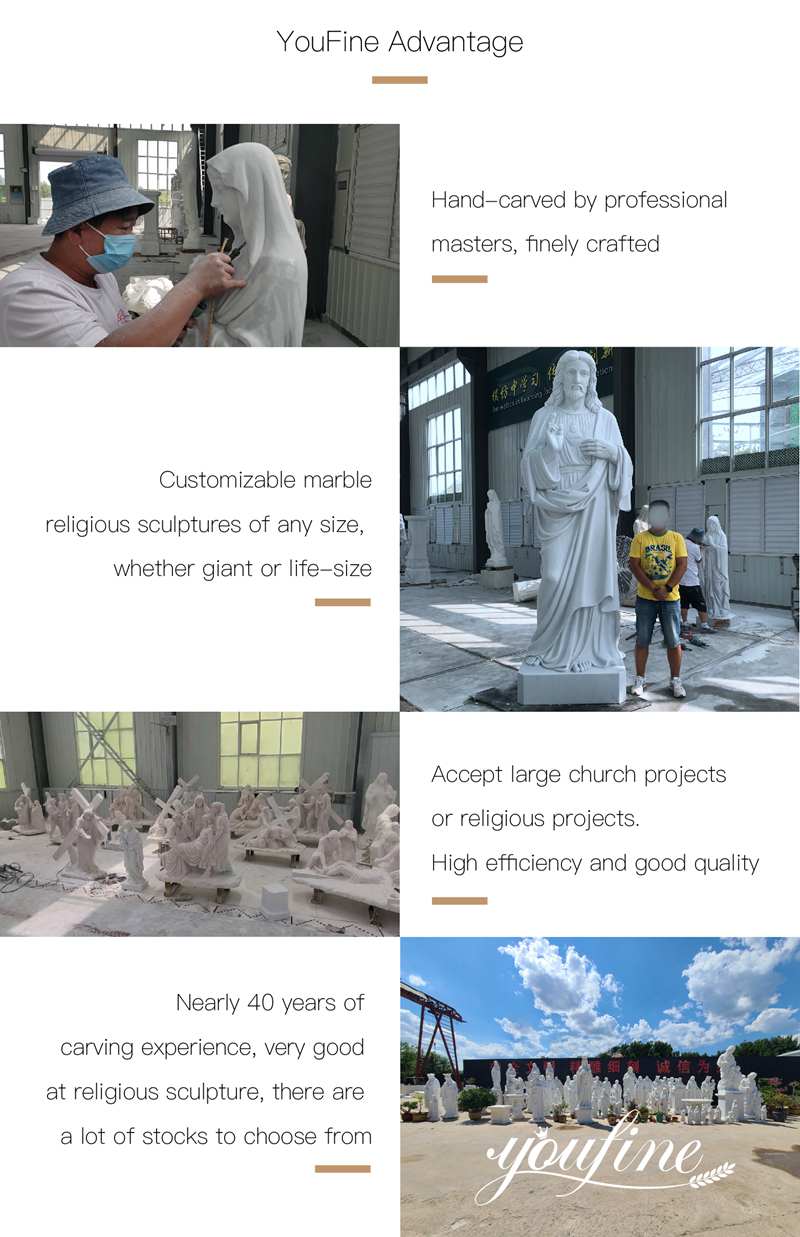 YouFine is a factory specialized in carving marble Catholic figures sculptures. Please believe that our artistic demands are as high as yours. Rooted in art, we always insist on carving marble sage sculptures to a high standard. Our lead artist is a devout Catholic. So YouFine could definitely provide you with a collection of realistic Catholic figures.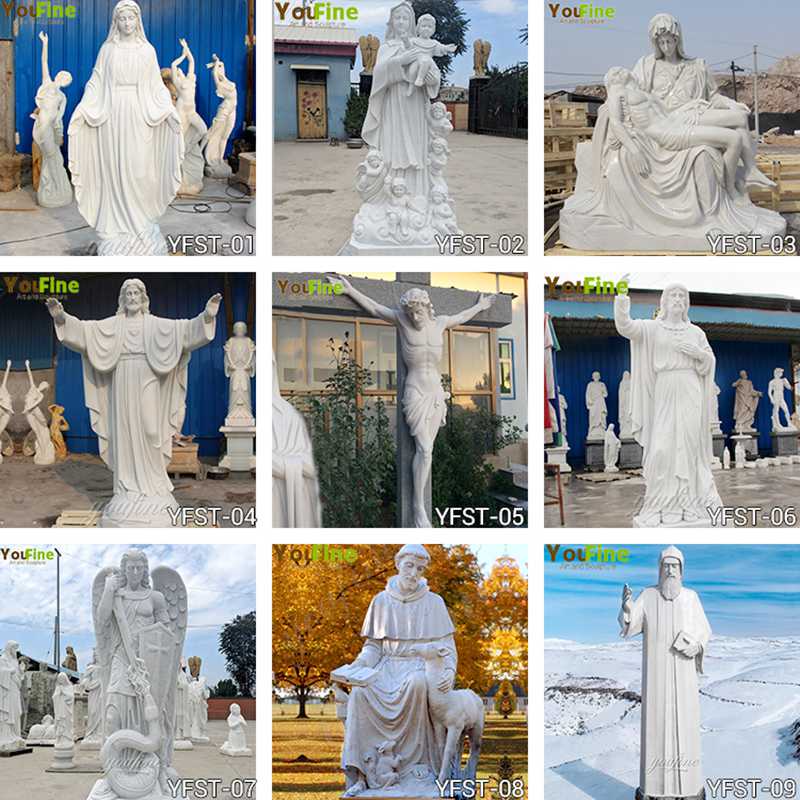 If you like this outdoor St.Patrick sculpture, please contact us now. YouFine would provide you with a high-quality St.Patrick statue.