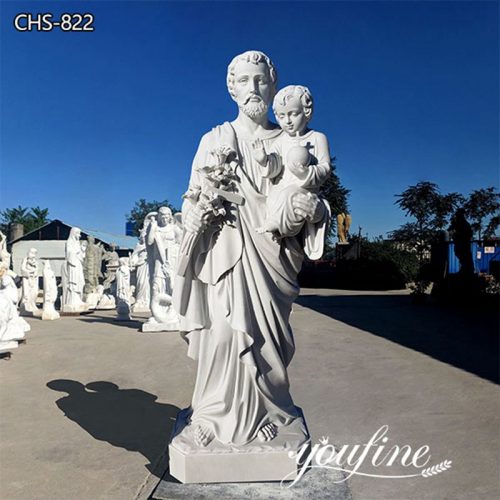 Marble Life-Size St. Joseph Statue Outdoor Catholic Church Decor CHS-822
This life-size marble St. Joseph statue outdoor is very realistic. St. Joseph's left hand is the baby Jesus, and his right hand is the lily and the cross. If you like this song sculpture, please contact YouFine immediately.
Garden Decor CHS-822
Item No: CHS-822
Size: 200CM or Customized
Material: Natural White Marble
Insurance: Cover All the Risk
Package: Strong Wooden Crate
Technique: Art-quality Hand Carved, Polished
Advantage: Factory Direct; Door to Door Delivery
Get Price
Send
St. Joseph Statue Outdoor Details:
YouFine St. Joseph statue outdoor is carefully carved from natural white marble. Our artists make these delicate sculptures. YouFine St. Joseph statue is very kind and upright. Especially the hair and beard of the St. Joseph statue are so realistic and exquisite. Of course, the lily petals in the hands of the St. Joseph statue are very beautiful. YouFine's artists used deep carving techniques to carve the saint's marble robe very elegant and real.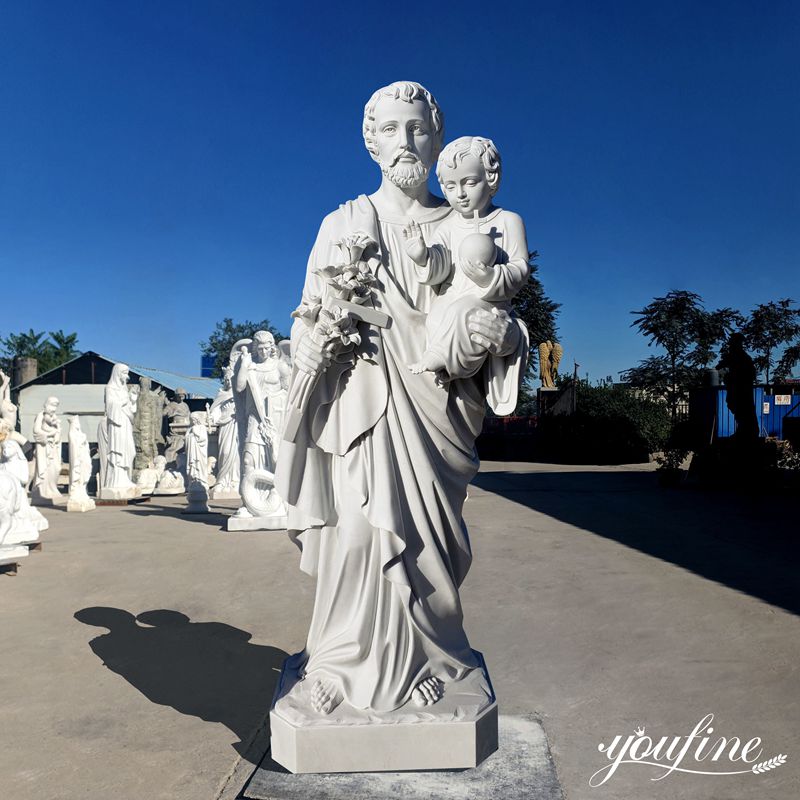 This statue of a Catholic figure is really a masterpiece of marble art. Moreover, this marble sculpture is very suitable for Catholic churches, Catholic schools, or any garden. This inspiring sculpture also depicts the childhood image of Jesus, who is so cute and innocent. YouFine believes that this sculpture would become the focal point of any garden.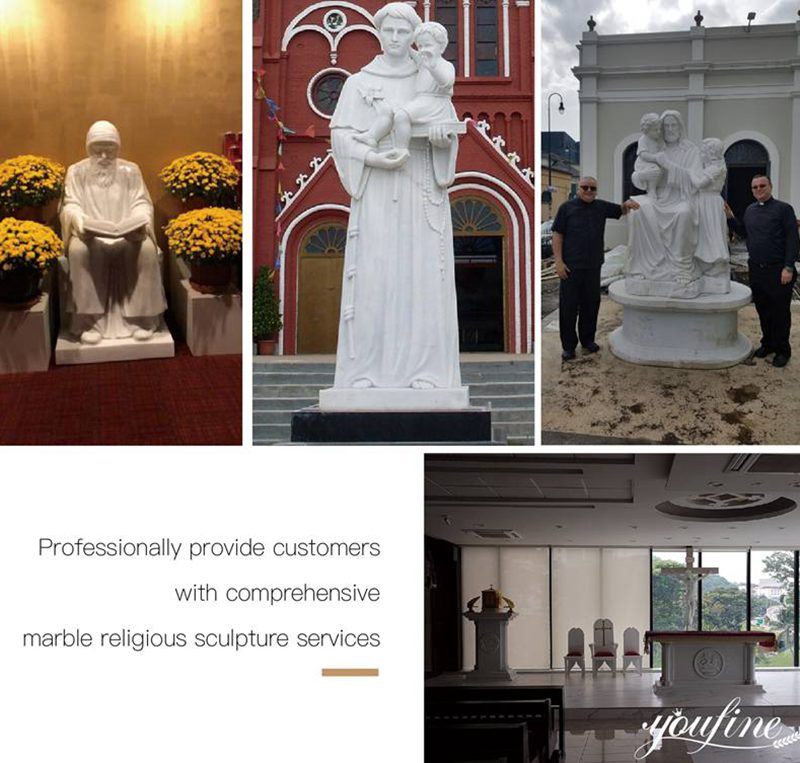 The Life of Saint Joseph:
We all know that Saint Joseph is a carpenter, so he represents a hard worker. And St. Joseph is the patron saint of laborers and trade unions. In addition, every year on May 1st is Saint Joseph's Guardian Day. And it has become the Labor Day we are still celebrating. This also highlights that Saint Joseph is a Catholic model worker. He has the qualities of patience and hard work, and these qualities have been admired and pursued by people.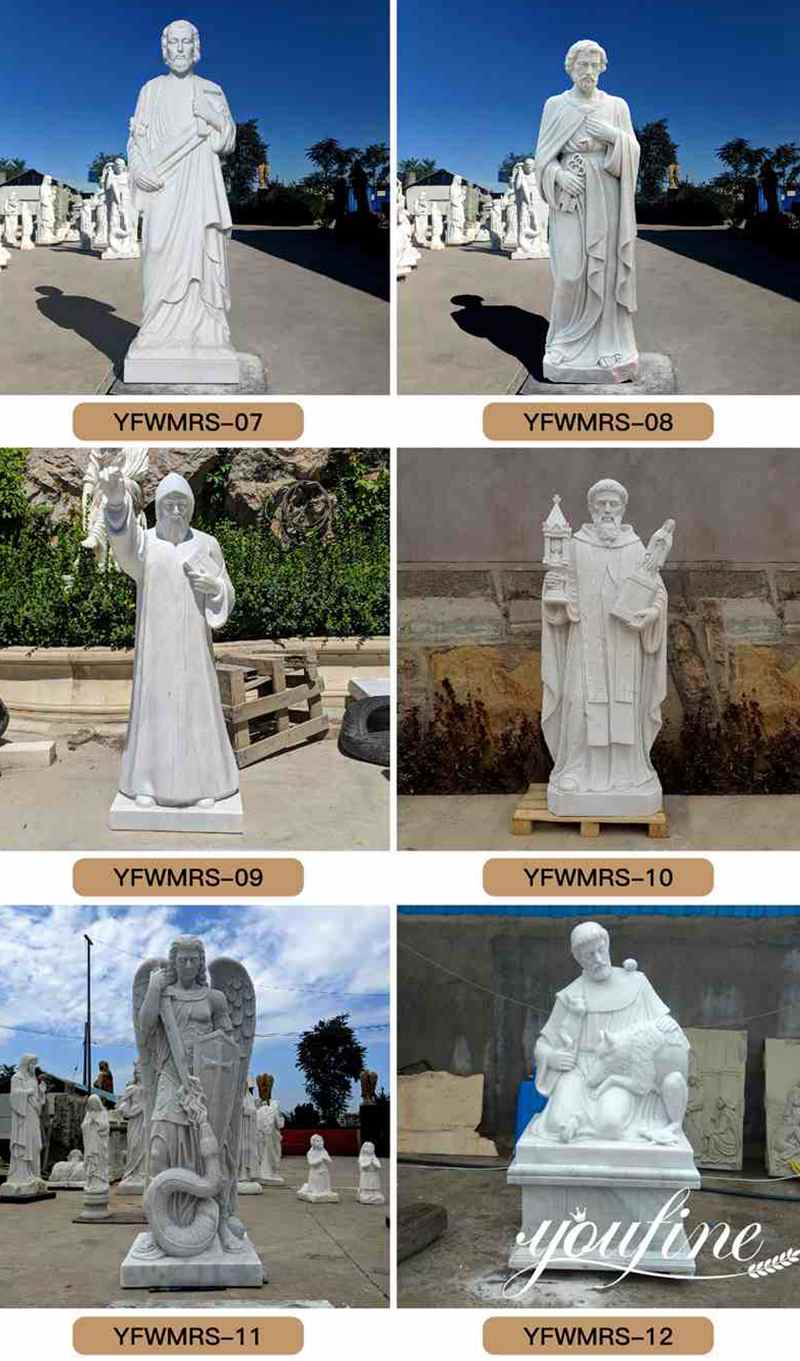 Advantages of YouFine:
YouFine has high-quality marble St. Joseph statue outdoor. These sculptures could be used for all types of interior decoration. These exquisite and elegant products are durable in quality and are ideal for decorations and gifts for various occasions. These wonderful marble St. Joseph statues outdoor have different styles. Of course, YouFine is a leading supplier and manufacturer of marble sculptures, so we could provide the most affordable prices.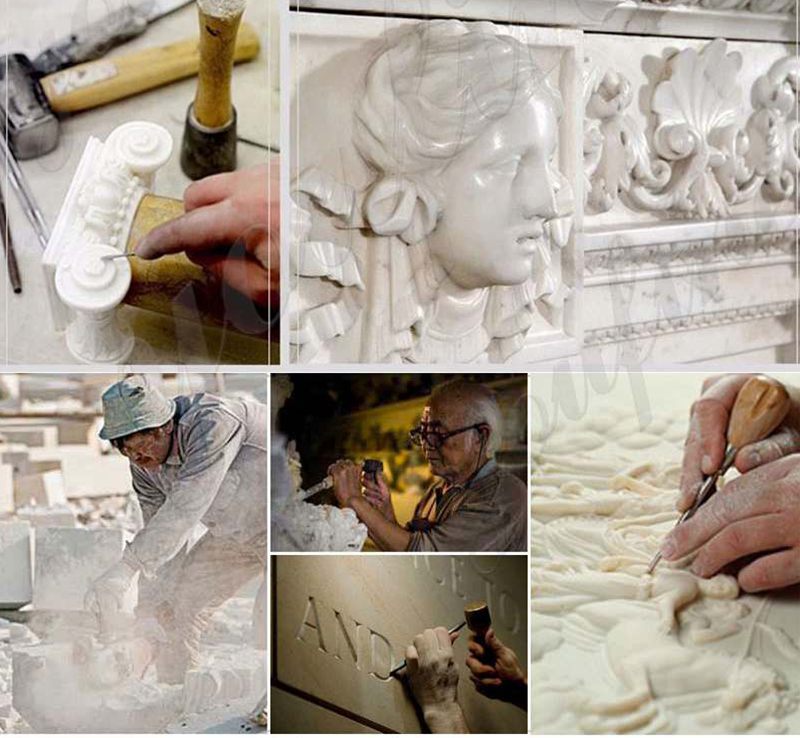 High-Quality Marble Sculptures:
YouFine provides a large amount of marble St. Joseph statue outdoor, and our life-size st joseph outdoor statues are made of pure high-quality materials. These marble materials are durable in nature and have high sustainable value. These products are made of fine marble. Therefore, the shape is better, the surface is more beautiful, and it is a real work of art. Marble virgin mary statues are not only ideal for interior decoration, but also beautiful outdoor decorations.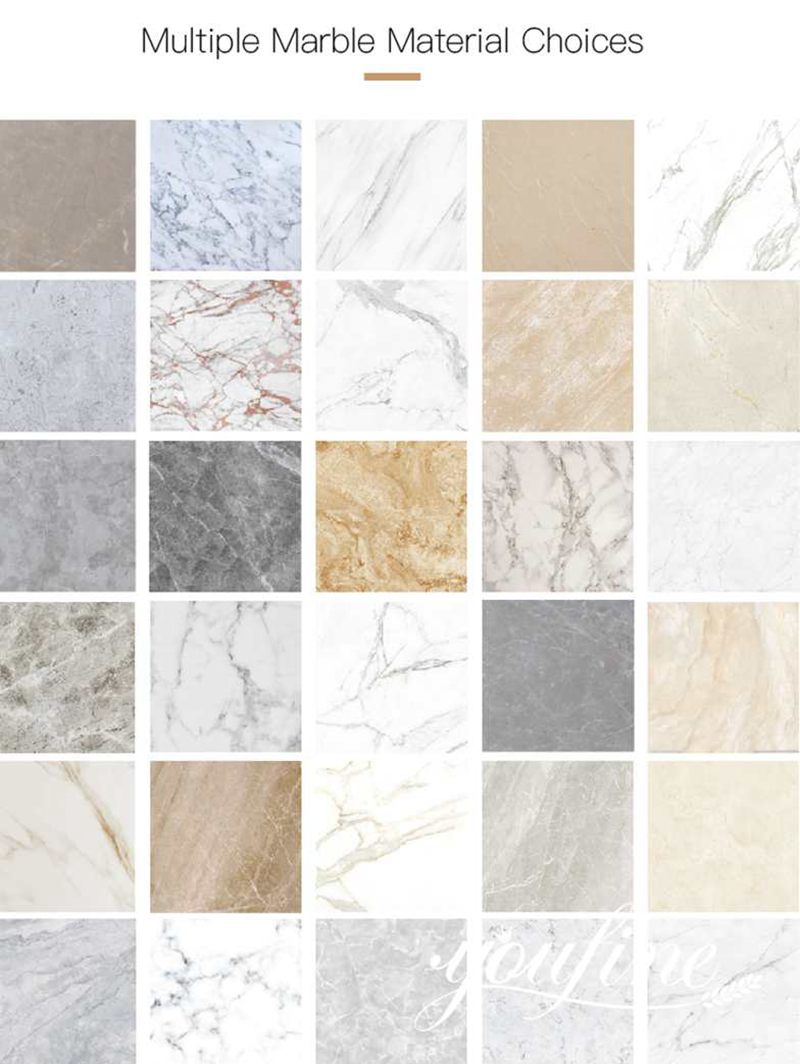 And YouFine would purchase all risks for the St. Joseph statue outdoor to prevent damage to the goods during transportation. Therefore, you don't have to worry about transportation at all. We could guarantee that the outdoor statue of st joseph would be delivered to you. Please contact us now to learn more about Catholic sculptures!