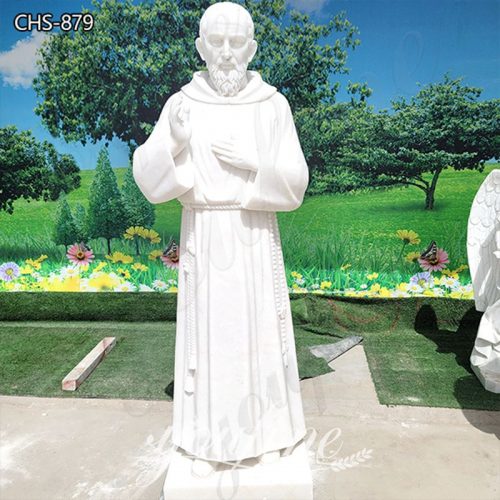 Marble St. Padre Pio Statue Garden Outdoor Decor CHS-879
Our artists are devout Catholics who have been carving sculptures of Catholic figures. You could clearly see that our St. Padre Pio Statue is very delicate and sacred.
Item No: CHS-879
Size: Life Size or Customized
Material: Natural White Marble
Insurance: Cover All the Risk
Production Time: 40-45 Days
Delivery Time: 15-30 Days
Package: Strong Wooden Crate
Advantage: Factory Direct; Door to Door Delivery
Color: Pure White & Red Marble or Customized
Technique: Art-quality Hand Carved, Polished
Payment: T/T, Credit, Western Union, Money gram
Get Price
Send
Details of the St. Padre Pio Statue:
The white marble St. Padre Pio statue is an excellent choice for display in church parks. The saint's expression is very sacred. Moreover, the folds of the clothes of the saint sculpture are also beautiful and beautiful. Of course, artist beading is also nice and rounded by an artist who pays attention to detail. Especially the St. Padre Pio Statue We would see these statues of saints in the rest of the church. We could pray for the goodness of our lives and the fulfillment of good wishes in front of the saints.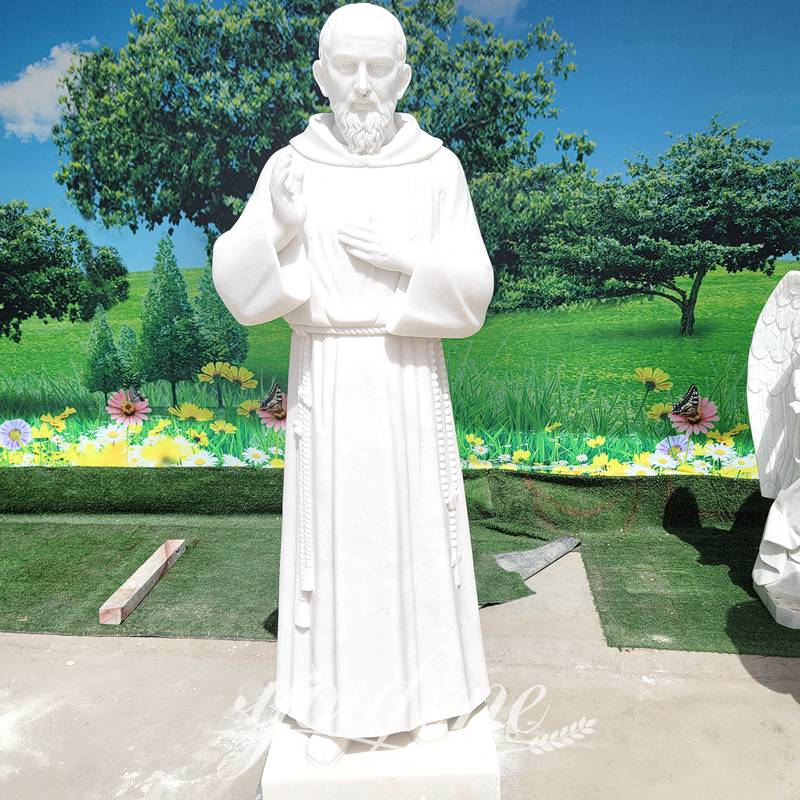 St. Patrick's Day History:
St. Patrick's Day is a cultural and religious celebration held on March 17. March 17 is the anniversary of the death of St Patrick, Ireland's most important Catholic saint.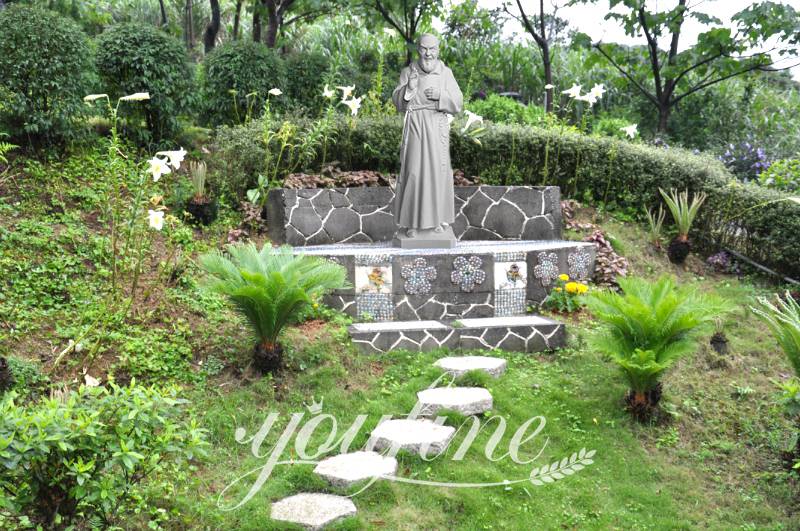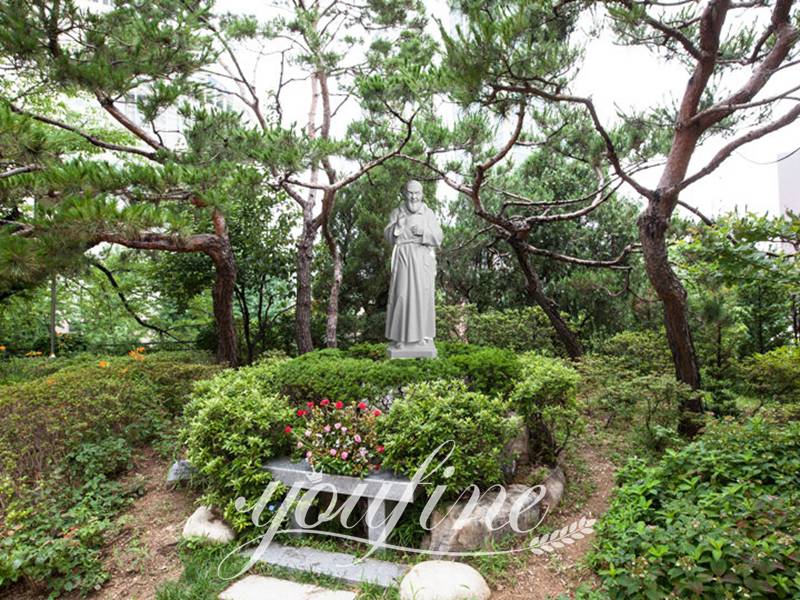 What is San Padre Pio Known for?
Padre Pio, whose feast we celebrate on September 23, is one of the most famous and beloved saints of the 20th century. As a humble capuchin priest, he receives some of the most amazing spiritual gifts: stigmata, translocation, healing, divination, and the ability to read souls.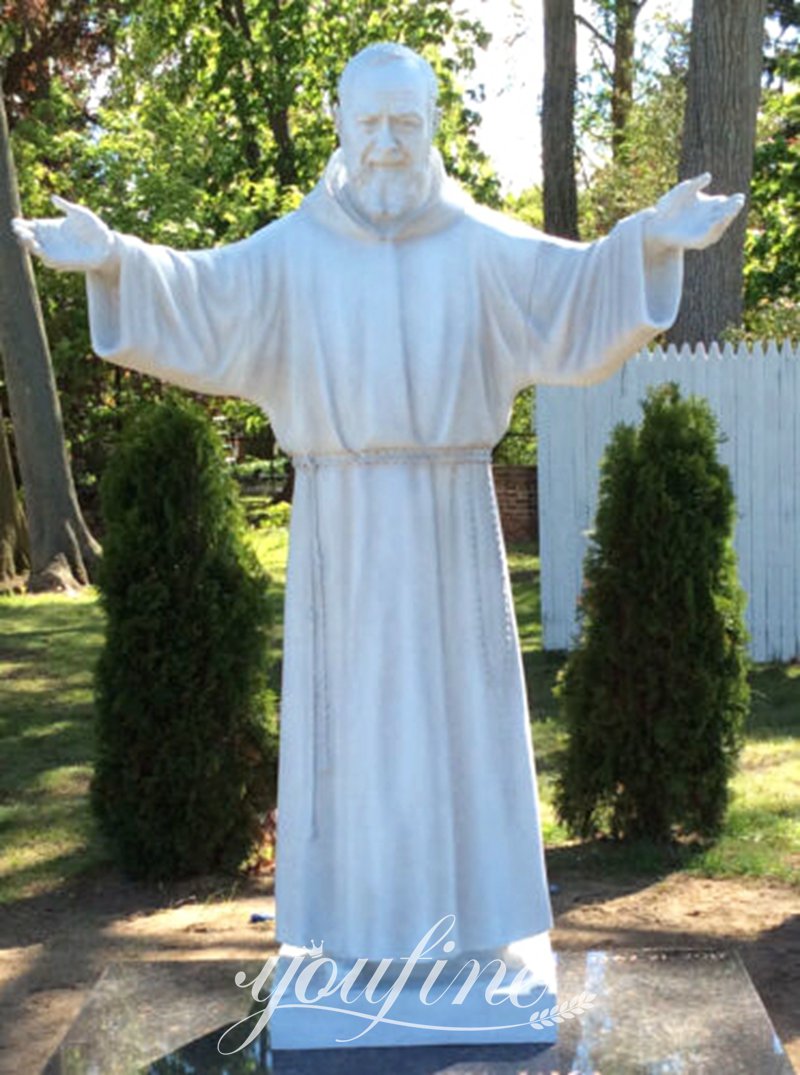 What is the Patron Saint of Padre Pio?
Pio is recognized as the patron saint of civil defense workers, and teenagers, and his birthplace, Pietrelcina, Italy. According to the Saint Pio Foundation biography, Pio suffered from multiple ailments for most of his life and bled daily for 50 years from stigmata wounds.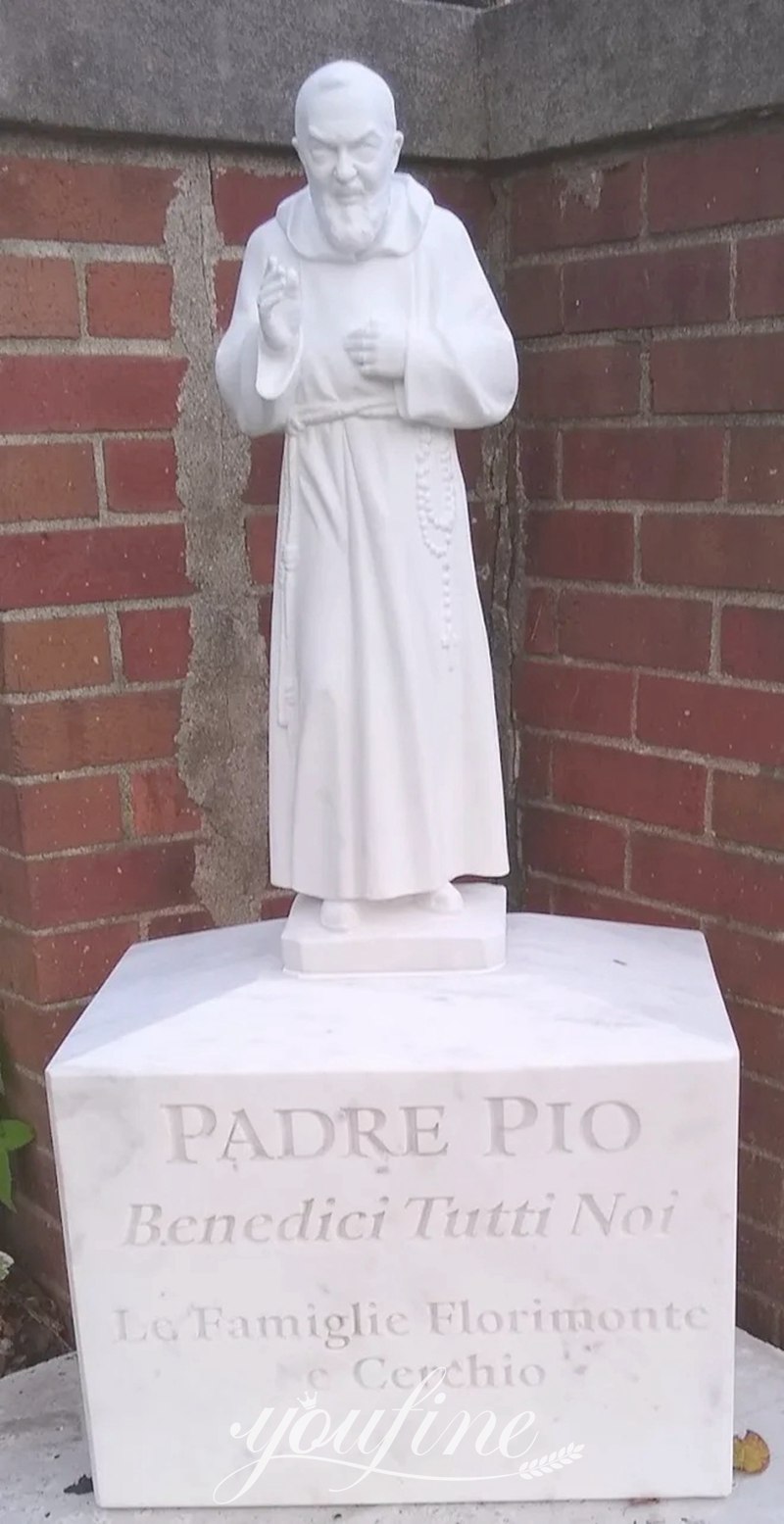 Using Pure Natural Marble:
Our religious sculptures are made of high-quality pure natural marble. Natural marble has a long lifespan. Also, the texture of marble would become more refined and elegant over time. In addition, high-quality marble could better reflect the details and demeanor of the characters.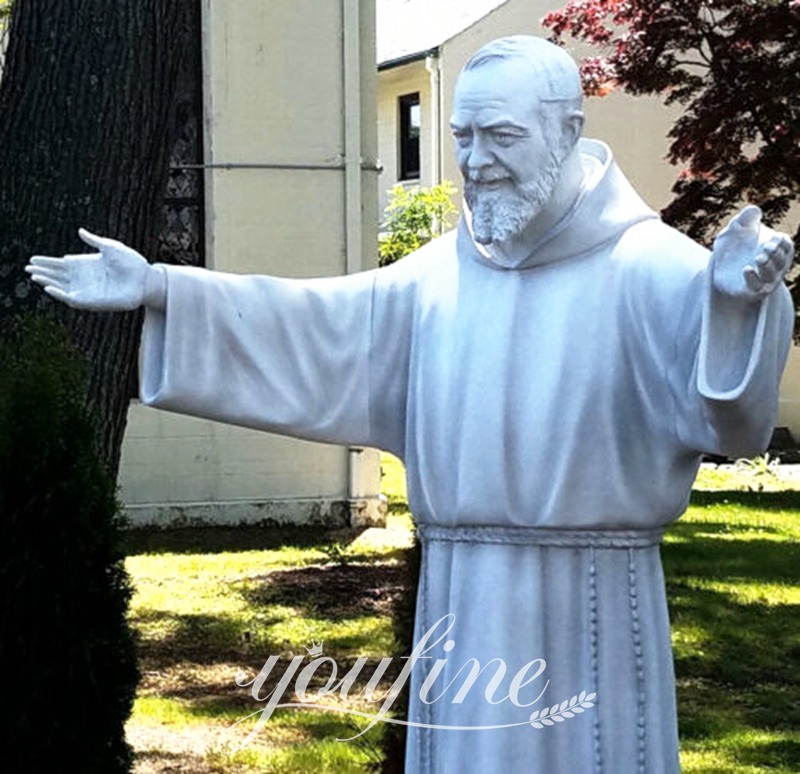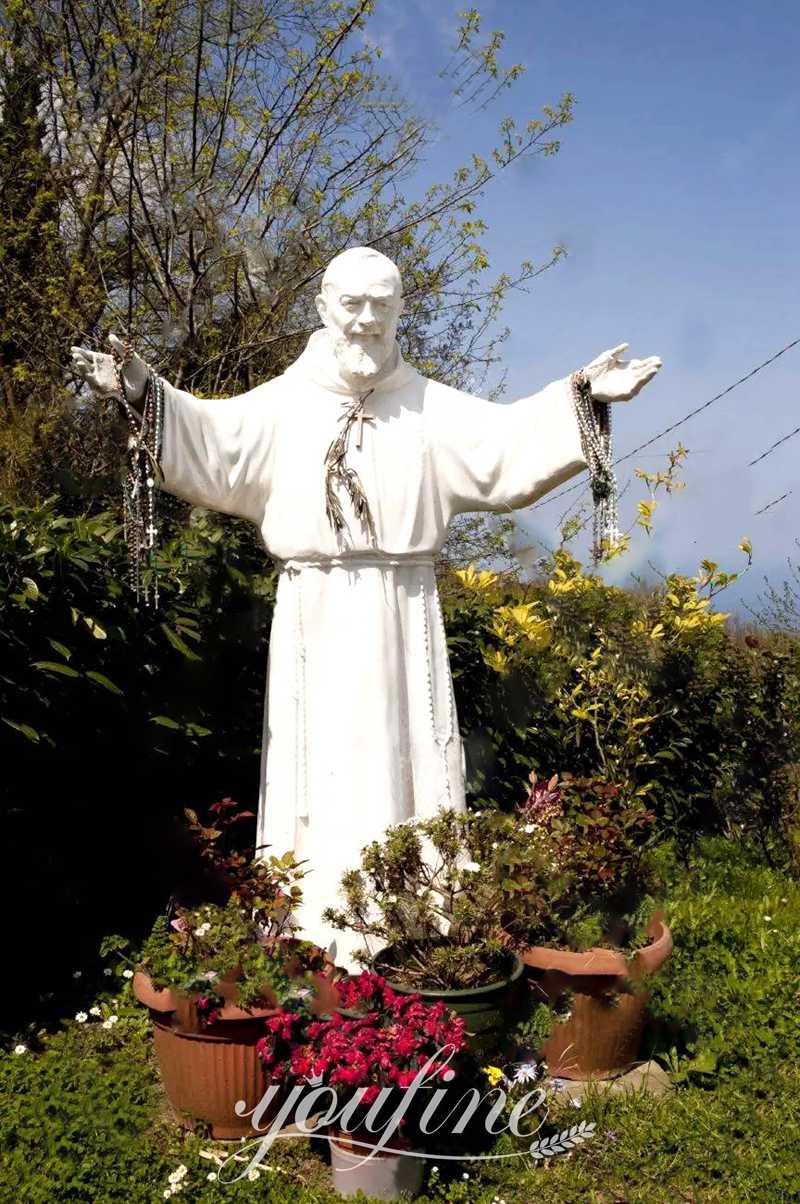 If you want a fine marble St. Padre Pio statue please feel free to contact us. Our artists could carve you a beautiful sculpture of a marble saint.