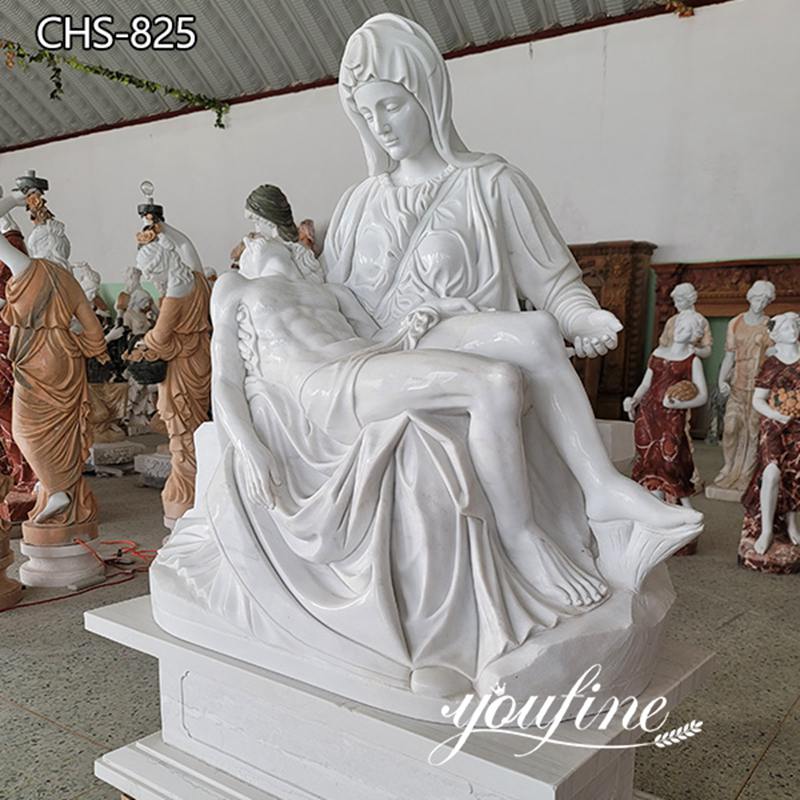 The Pieta Sculpture of Mary Holding Jesus Church Decor Factory Supply CHS-825
The image of the Virgin in the YouFine sculpture of Mary holding Jesus is elegant and quiet. She silently looked down at the dead Christ lying on her knees. If you are interested in this sculpture, please contact YouFine immediately.
Item No: CHS-825
Size: Life Size or Customized
Material: Natural White Marble
Insurance: Cover All the Risk
Production Time: 40-45 Days
Delivery Time: 15-30 Days
Package: Strong Wooden Case
Advantage: Factory Direct; Door to Door Delivery
Color: Pure White & Red Marble or Customized
Technique: Art-quality Hand Carved, Polished
Payment: T/T, Credit, Western Union, Money gram
Get Price
Send
Sculpture of Mary Holding Jesus Description:
YouFine sculpture of Mary holding Jesus could be young and beautiful without giving people too much sadness and pain. One of YouFine's most popular Catholic sculptures is a replica of Michelangelo's Pieta. In this sculpture, the Virgin is wearing a large cloak and robe. And her right hand supported the body of Christ, and her left hand stretched back slightly. In addition, the Virgin expressed helpless pain, her head down looking down at her son's body. The image of the entire sculpture gives people a deep sadness.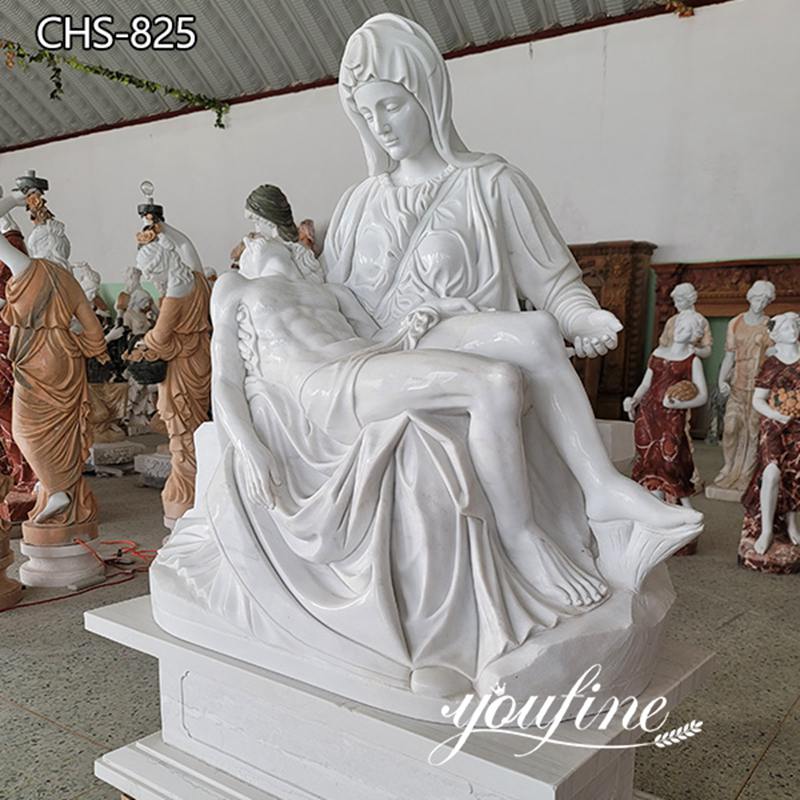 The Style Embodied in Pieta's Work:
In 1498 AD, Michelangelo carved a marble sculpture for St. Peter's Basilica. This is the origin of Pieta. Pieta is now in the St. Peter's Basilica in the Vaticould, Rome. The sculpture reflects the spirit of humanism rather than the atmosphere of religion. Obviously, this work has the characteristics of the author's early carving style. During this period Michelangelo mainly inherited the classical style and subject matter. He used steady and beautiful realistic techniques.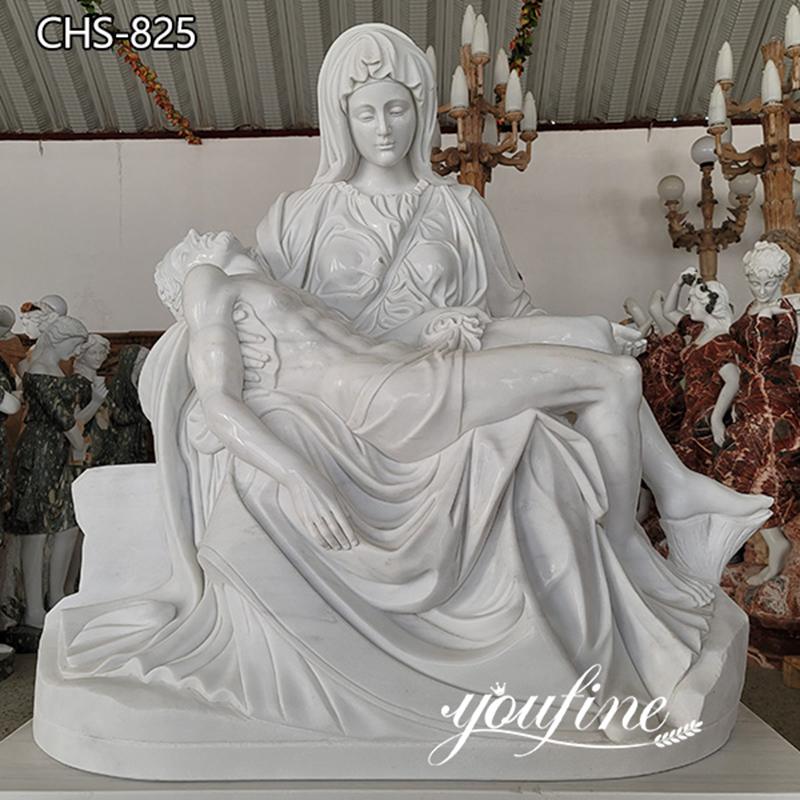 Different Versions of the Image of the Virgin Mary:
1. Michelangelo believed that the image of a girl symbolizes the purity of the Virgin.
2. The Virgin Mary portrayed by the statue is actually looking at her child-a newborn baby. That's why her facial expression is so peaceful and young. And what we see is the scene of Jesus' crucifixion and death in the future, so Jesus appeared as an adult man.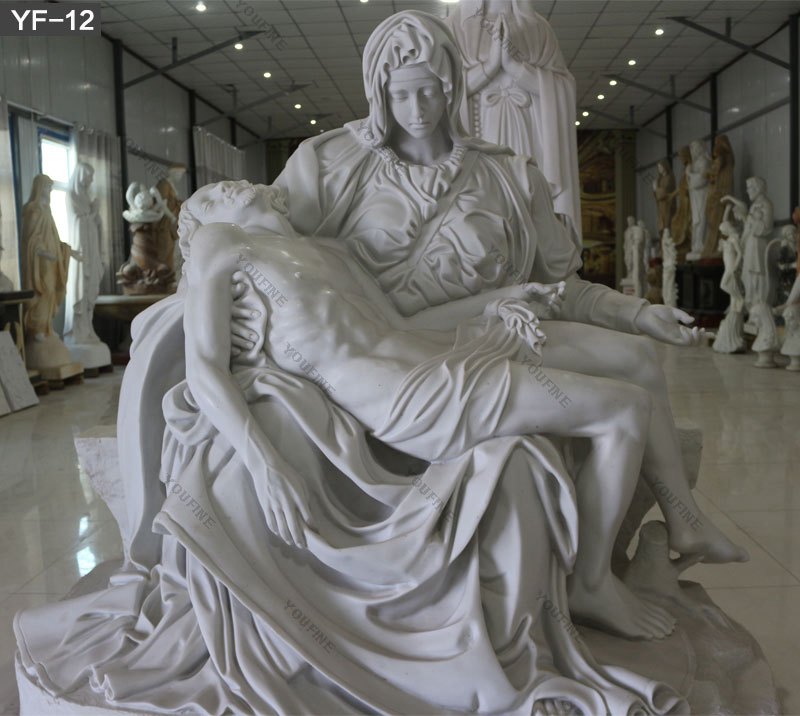 The Age Balance Between Jesus and the Virgin:
In the YouFine sculpture of Mary holding Jesus, Jesus must show a fully mature man held in his mother's arms like a baby. And the mother seems to be old enough to have a 30-year-old son. But she had to be innocent and pure enough to make people believe that she was a virgin. However, her son is dead, but not dead. Amazingly, because Jesus came back alive three days later. The Virgin Mary is petite and her son is tall, but the relationship between the two must be very decent. Therefore, this sculpture is worthy of in-depth study.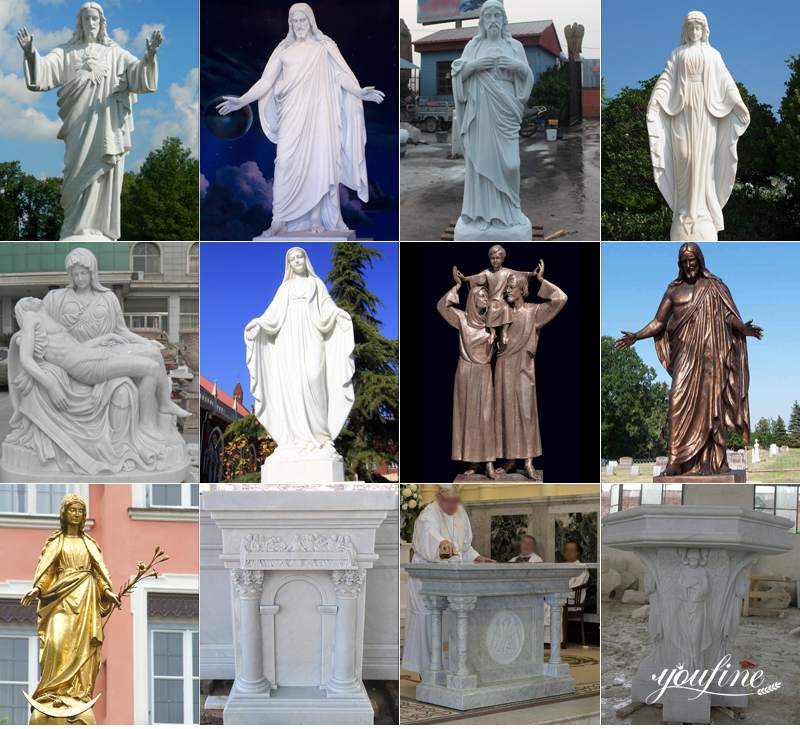 Comparison with the Works of "David":
"The Pieta" is the most detailed and perfect piece of Michelangelo's important works. Therefore, it is worthy of our wholehearted and careful observation. And this is the only work signed by Michelangelo. If you observe this piece carefully-you will find it. This Jesus is also the most handsome man portrayed by Michelangelo. However, in comparison, "David" looks simpler and more compelling. However, he lost some of the reality of life in the process of being idealized by people. But the limp body of Christ has a miraculous sense of reality.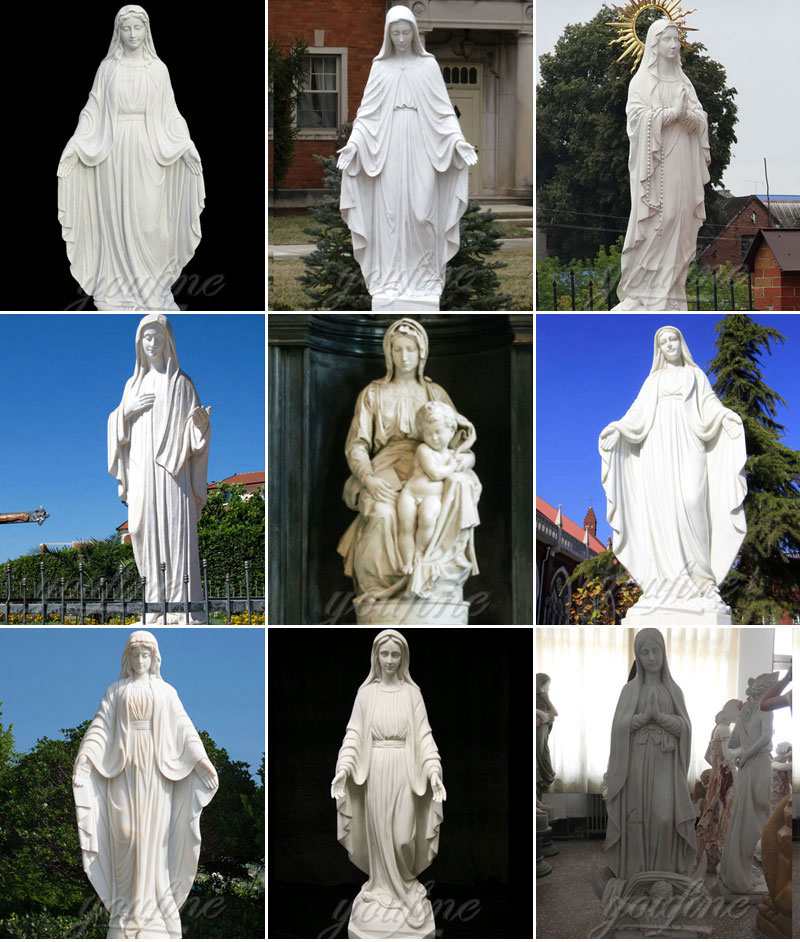 If you are interested in this sense of sculpture of Mary holding Jesus, please contact us as soon as possible.