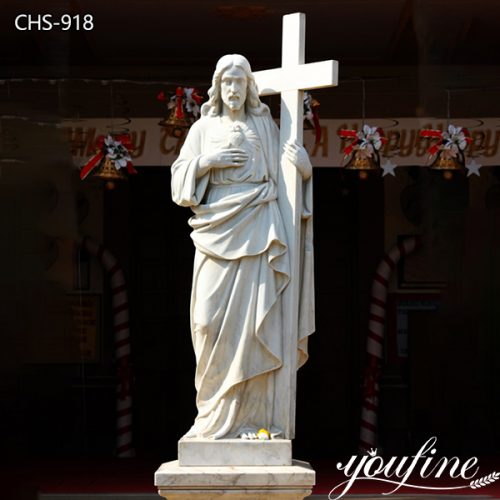 Life-size Marble Jesus with Cross Statue Factory Supplier CHS-918
What a sacred life size Jesus with cross statue that perfect or adorning your church,chapel or suitable area you want to place. Welcome to get more information about YouFine's sculpture!
Item No: CHS-918
Material: Natural Marble
Produce Time:7-35 days
Delivery time: 15-35 days
Advantage: Factory Direct
Service: Customized Service
Insurance: Cover all the risks
Package: Strong Wooden Case
Get Price
Send
Jesus with Cross Statue Description:
YouFine used white high-quality marble to carve this Jesus with a cross statue. We have a very accurate grasp of the proportions and details of the sculpture. For example, the expression of this marble Jesus sculpture is very expressive, and its face is particularly delicate and thoughtful. The lines of his garments are also carved naturally. All in all, the sculpture is stunning whether viewed from the front or the back.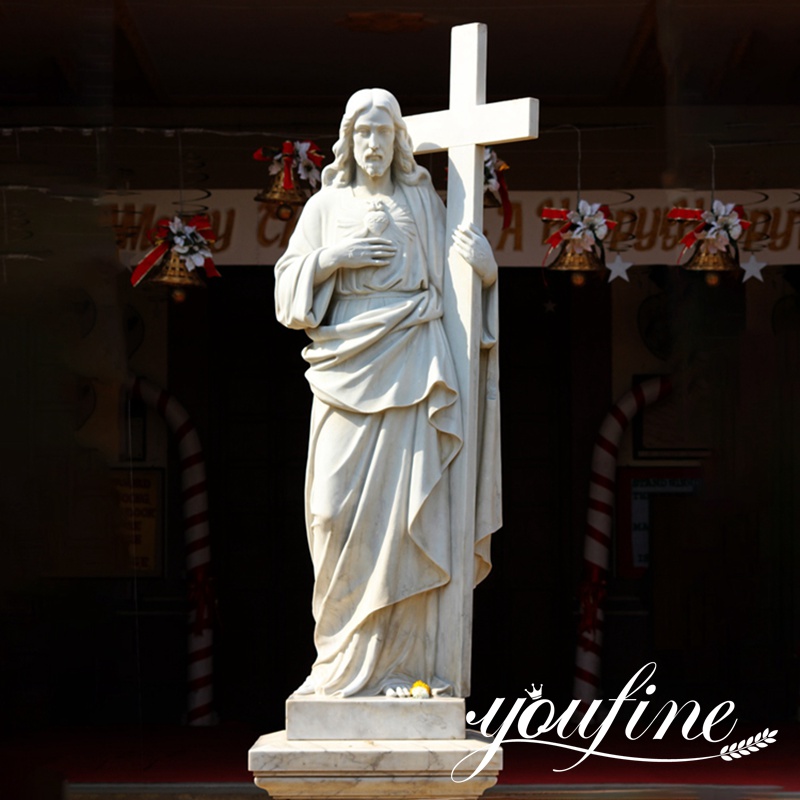 First-Class Artists:
Why do our sculptures look so intricate and vivid? One of the most crucial reasons is we own top artists. YouFine's artists are all skilled with over 35 years of carving experience. So they have adept carving skills and could achieve realistic facial expressions and overall proportions. They are particularly patient with the sculpting of the figures, often spending many hours adjusting the details of the figures to achieve the perfect sculpture.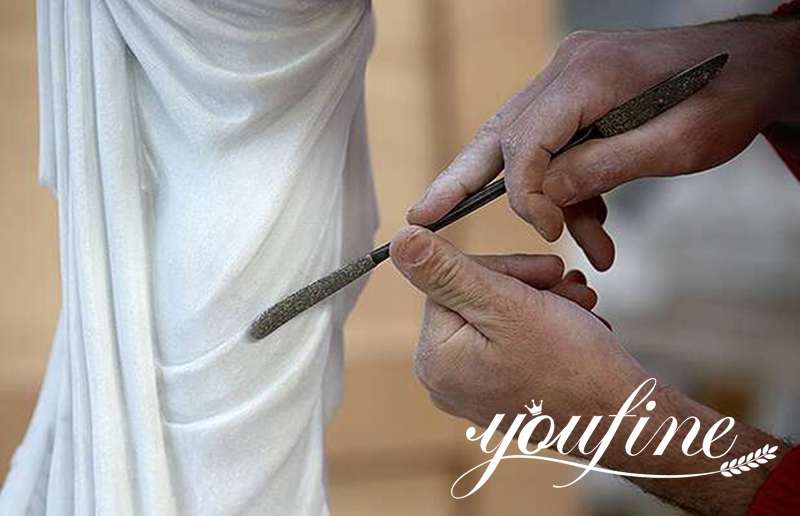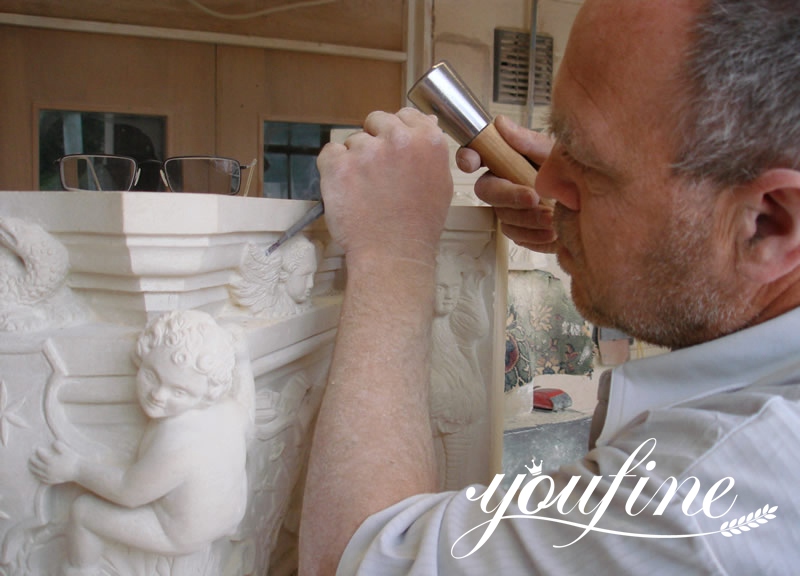 More Religious Jesus Statues:
YouFine has committed to marble religious status for more than 39 years. So now we have abundant life-size Jesus statues for sale. We also have a wide range of designs of marble Jesus statues. Those sculpture are all carved from natural marble materials which make them durable. If you are looking for Jesus statues, we absolutely could meet your needs. Here is part of the Jesus statues we have made. There are life-size Jesus statues for sale, Jesus with baby statue, a holy family statue, and a crucified Jesus statue.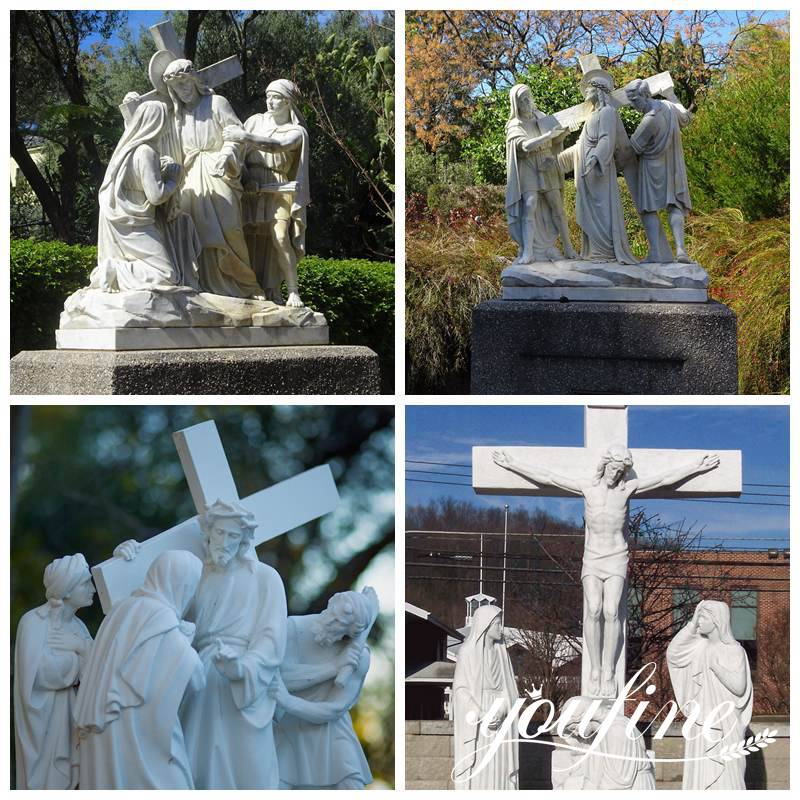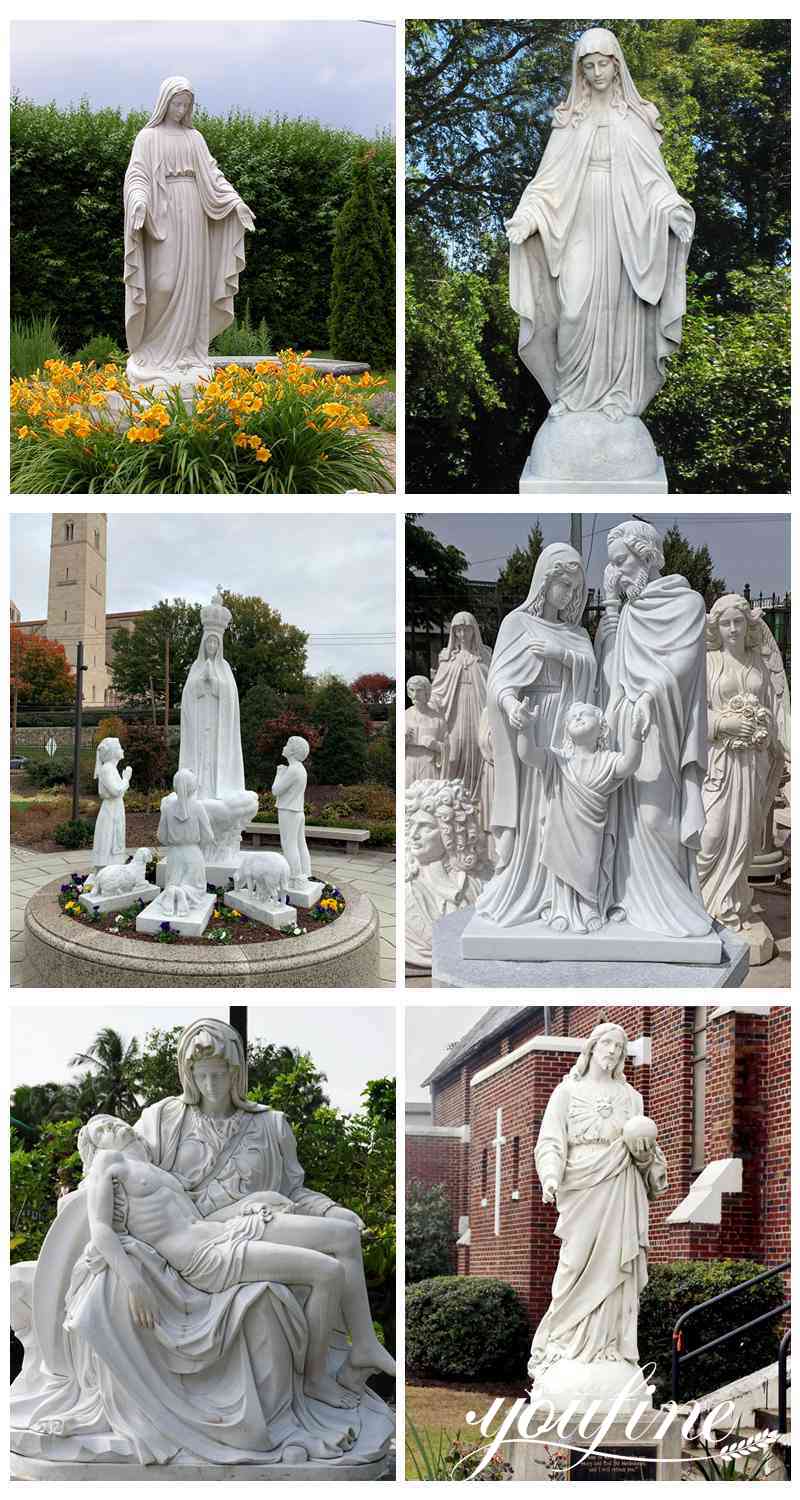 Where to Place this Marble Jesus Statue?
Jesus is one of the most important characters whose main ideas and concepts are very beneficial. And this white marble Jesus statue stands next to the cross to show people a very representative scene. This statue can be placed in churches, parks, schools, and gardens to bring blessings to people. What's more, its usage of natural white marble material makes it looks coordinated with any of the sites.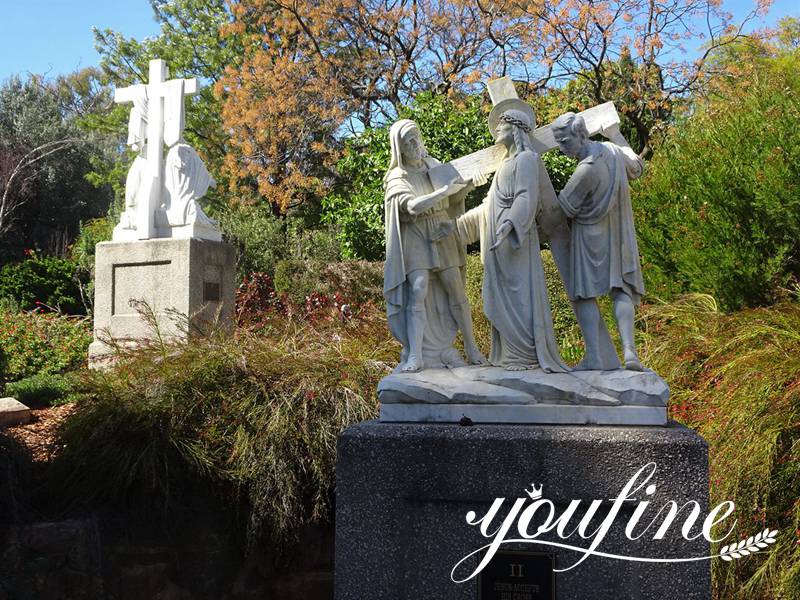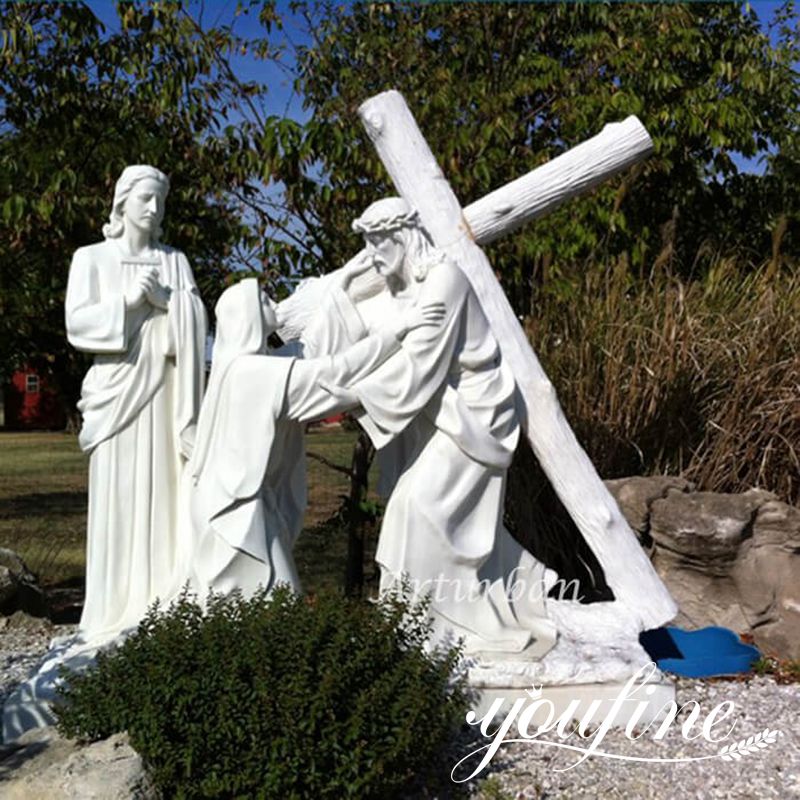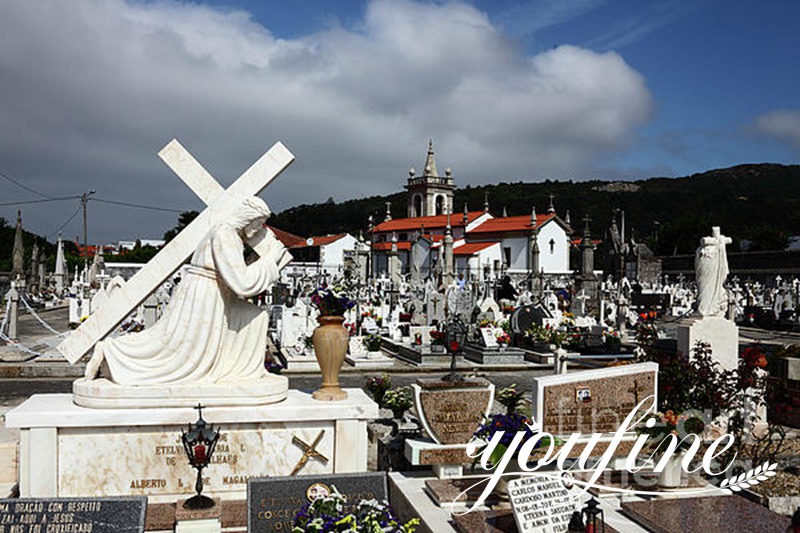 Are you still looking for a suitable Jesus sculpture supplier? YouFine, as a leading power source factory in China, can provide you with high-quality sculptures at reasonable prices.