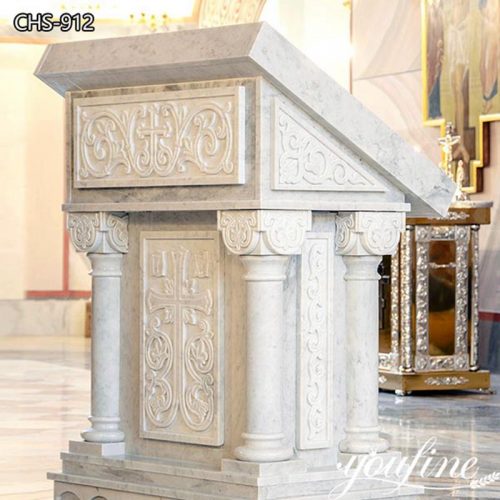 White Exquisite Church Marble Pulpit for sale CHS-912
Nestled within the grandeur of Marble Church, the pulpit stands as a symbol of divine elegance and spiritual serenity. Crafted with utmost precision and adorned with intricate details, this architectural masterpiece exudes a timeless allure that captivates all who lay their eyes upon it.
Item No: CHS-912
MOQ: 1 Piece
Size: Customized Size.
Material: Natural Marble
Insurance: Cover all the risk
Production Time: 40-45 Days
Delivery Time: 15-30 Days
Package: Strong Wooden Crate
Advantage: Factory Direct; Door-to-Door Delivery
Color: Pure white&red marble or customized
Technique: Art-quality Hand Carved, Polished
Payment: T/T, Credit, Western Union, Money gram, PayPal
Get Price
Send
As natural light filters through the stained glass windows of Marble Church, a kaleidoscope of vibrant colors dances upon the pulpit's surface. The play of light and the vivid hues further enhance the pulpit's ethereal beauty, elevating the spiritual experience for both speaker and the congregation.

Marble Pulpit Detail:
At the middle of the pulpit, a magnificently sculpted railing encircles the speaking platform. Its ornate flowers and intricate motifs depict tales of faith and spiritual significance. Delicate vines intertwine with celestial figures, creating a mesmerizing tableau that invites contemplation and introspection.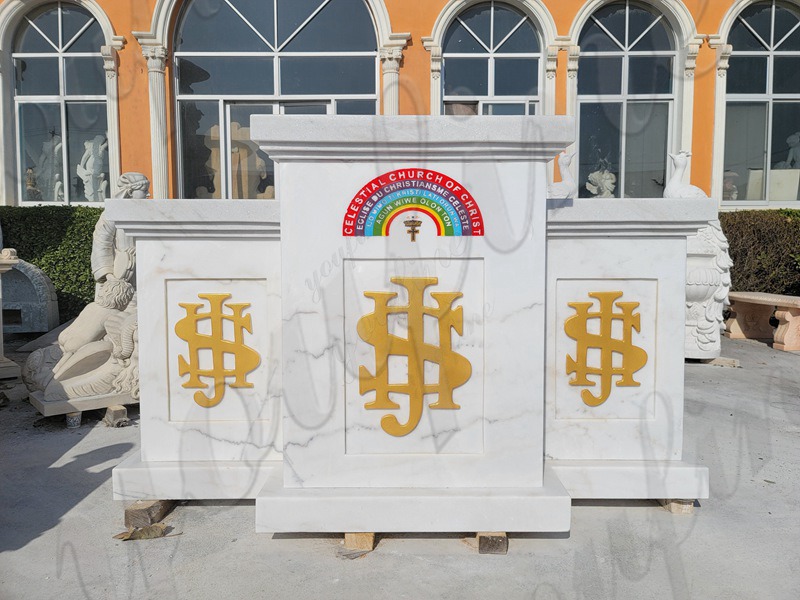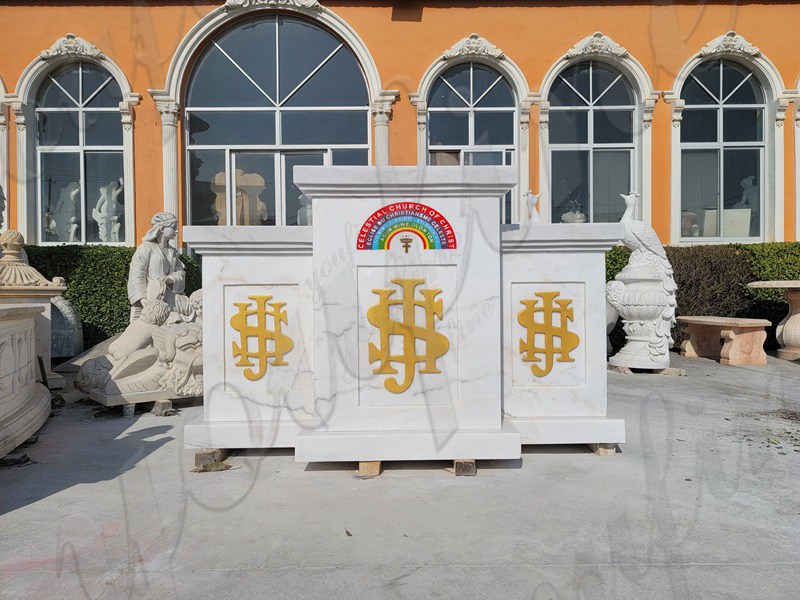 Above the railing, a grand canopy gracefully arches overhead, offering a celestial shelter to the speaker. Adorned with intricate carvings, the canopy resembles outstretched wings, symbolizing divine protection and guidance. The interplay of light and shadow casts a mystical ambiance, enveloping the speaker in an aura of reverence and reverence.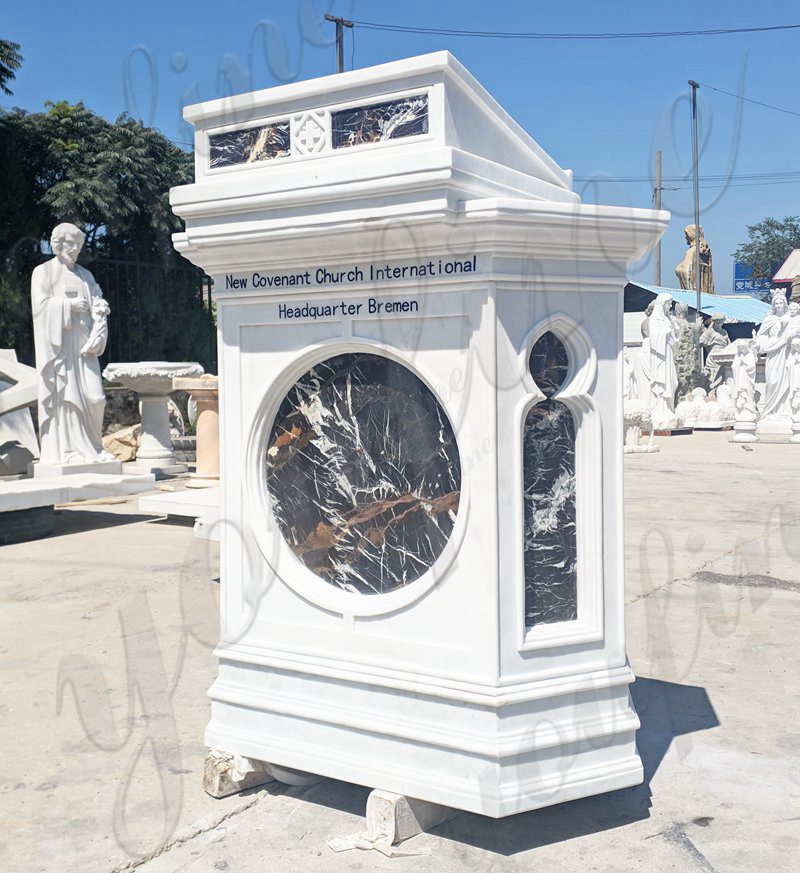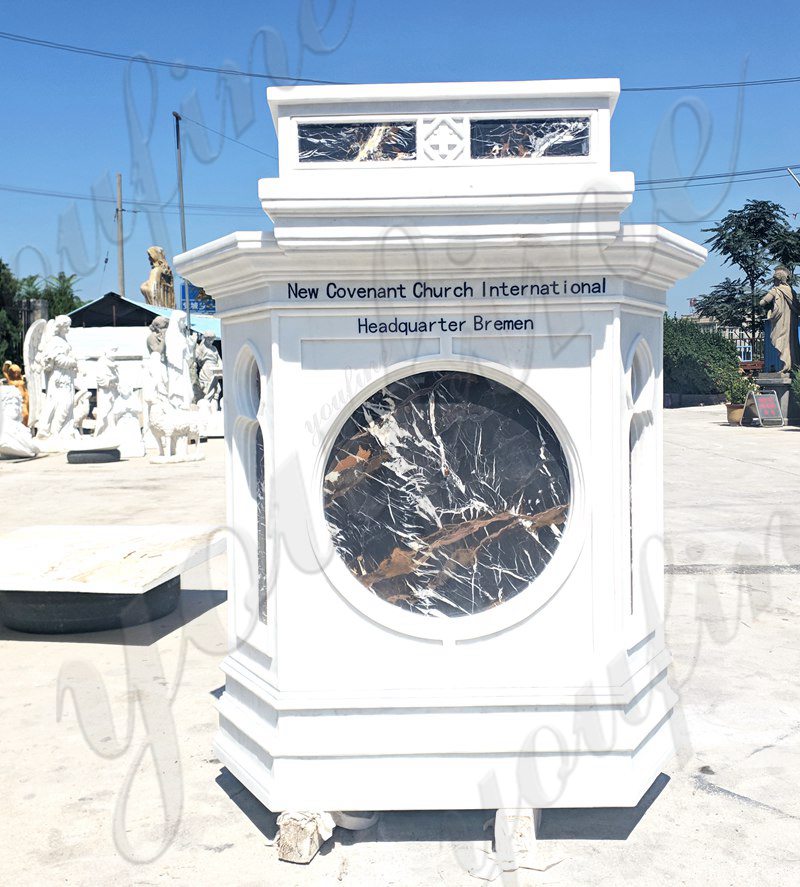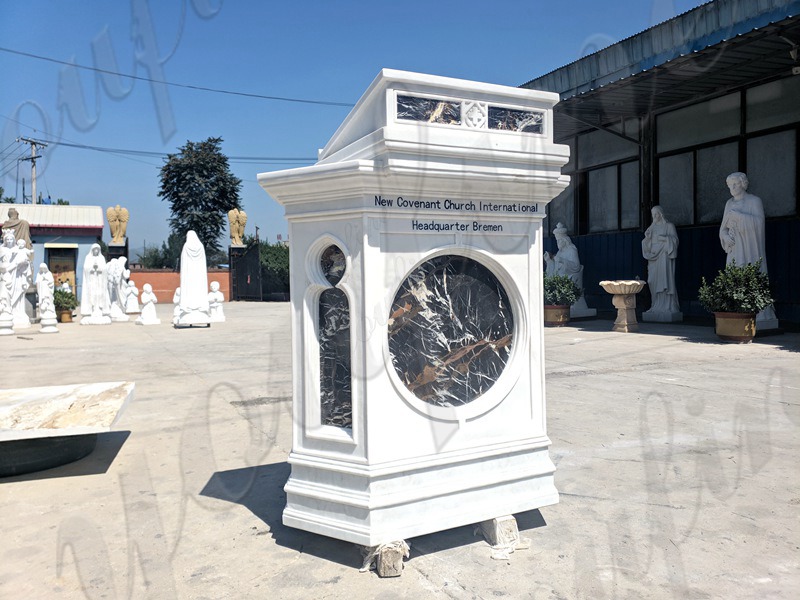 Carved from the Finest Marble:
Carved from the finest marble, the pulpit boasts a seamless blend of classical and contemporary design elements. Its majestic presence commands attention, while its graceful curves and refined lines evoke a sense of tranquility. The smooth surface of the marble reflects a soft, ethereal glow, further enhancing the pulpit's heavenly appeal.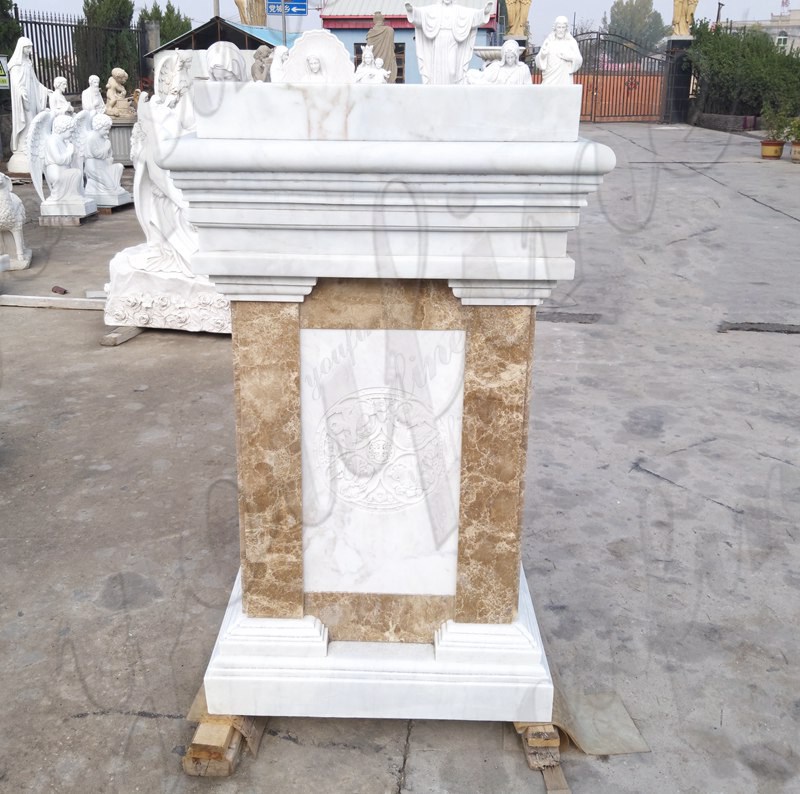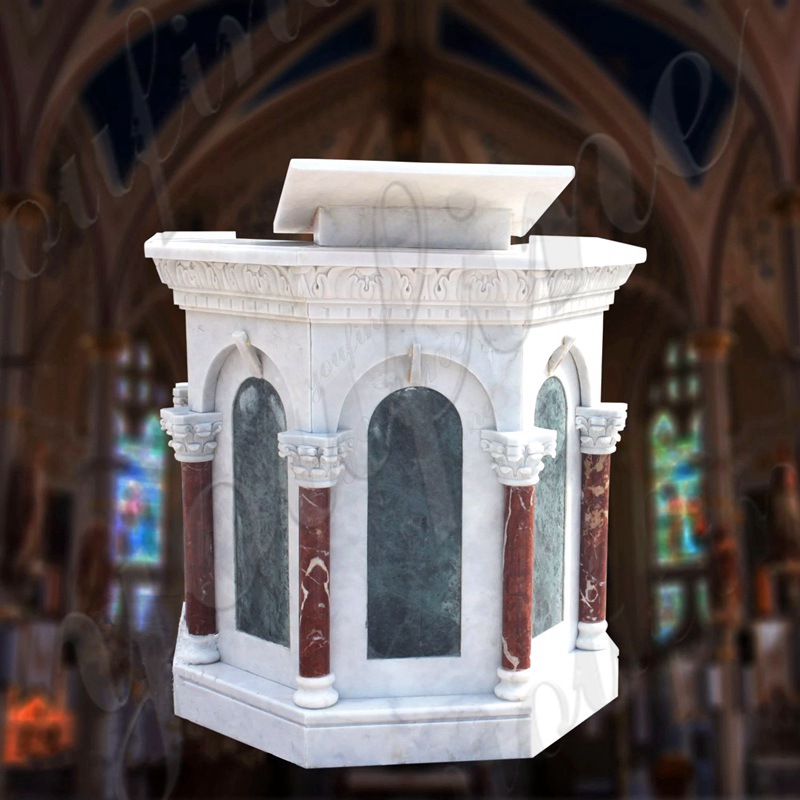 Ascending from the ground, the pulpit takes the form of a majestic staircase leading to the elevated platform. Each step is meticulously chiseled, revealing a delicate balance between strength and grace. The symmetrical arrangement of the steps creates a harmonious ascent, symbolizing the journey toward enlightenment.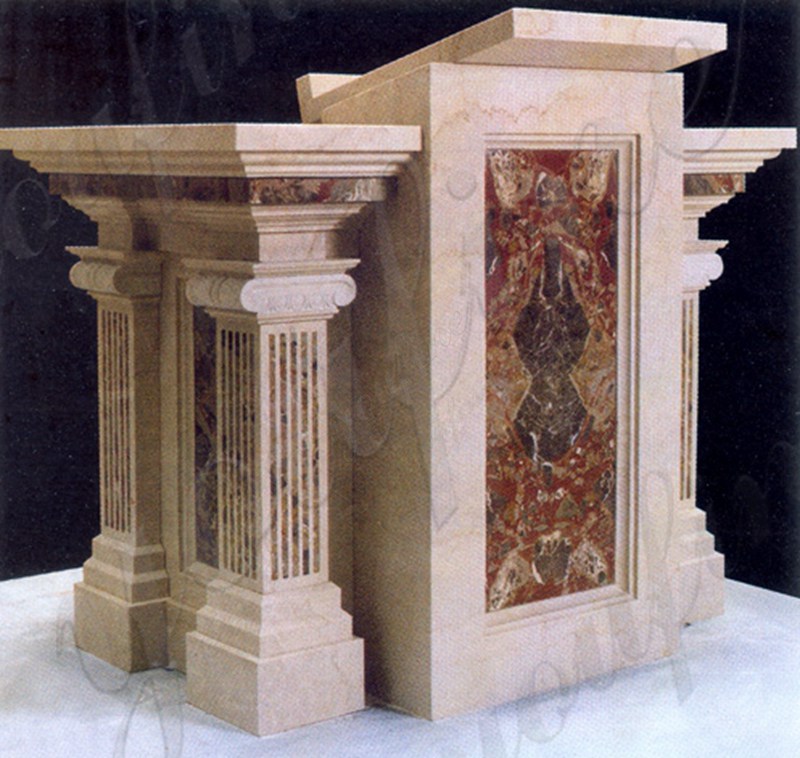 The YouFine Art Sculpture Marble Church pulpit is more than a mere piece of craftsmanship; it is a testament to the eternal power of faith and the human spirit. Its magnificence transcends time and leaves a lasting impression on all who gather in its presence. With its awe-inspiring design and divine elegance, this sacred space embodies the essence of devotion, inviting all to embark on a profound spiritual journey within its hallowed walls.