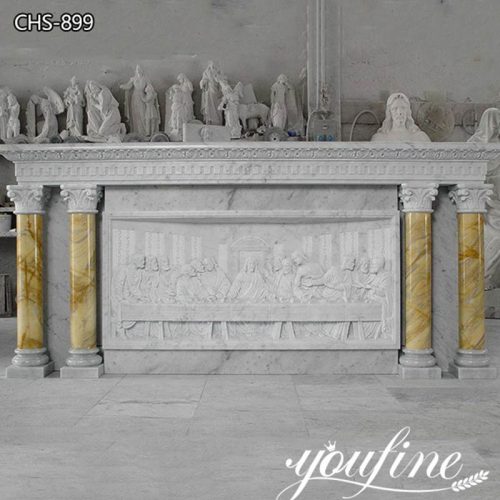 White Catholic Marble Altar Table for Church Supplier CHS-899
This Catholic white marble altar table is solemn and could place the primary focus of the liturgy where it should be without distracting the congregation during worship. It is carved by YouFine's most proficient and experienced artists from a block of high-quality marble, so the details are very fine.
Item No: CHS-899
Size: Customized Size You Want
Material: Natural Marble Stone
Insurance: Cover All the Risk
Package: Strong Wooden Crate
Advantage: Factory Direct; Door to Door Delivery
Technique: Art-quality Hand Carved, Polished
Get Price
Send
Marble Altar Display:
The altar is the heart of the entire church, so choosing an appropriate church altar is very important. This Catholic marble altar table is totally hand-carved with lots of details. The altar has a shape similar to a table and the image of the Last Supper is carved on it, which symbolizes the table used during the Last Supper. This altar is holy and solemn, simple and unpretentious, allowing the celebrant to face the congregation as one celebrates the Mass. YouFine uses two different colors of natural marble to make the table, making it a sacred component of the church. Our artists are all highly skilled marble carving artists and we are confident enough to offer you a perfect altar table.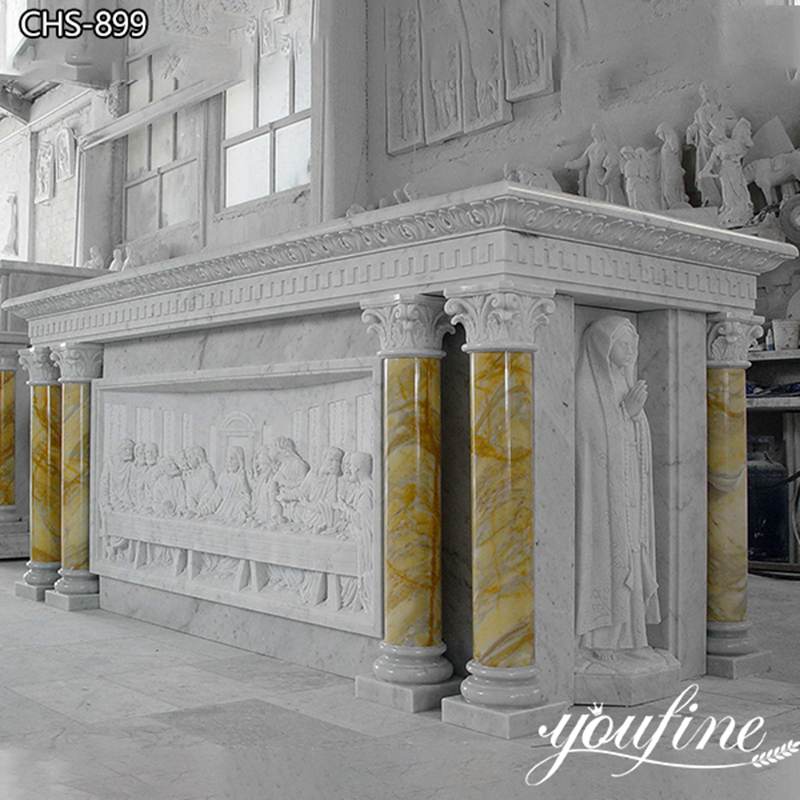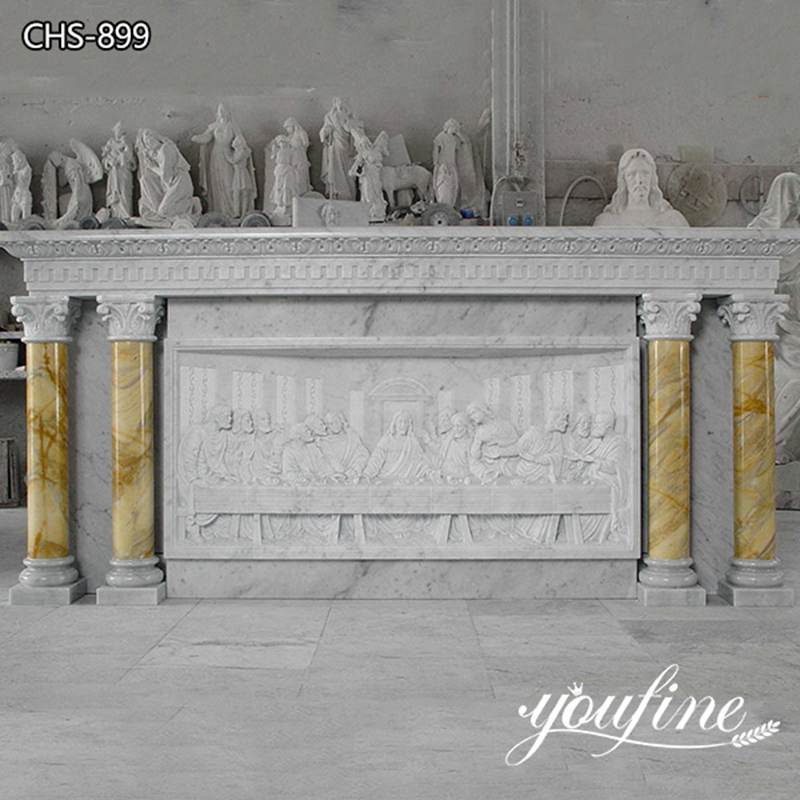 Grade-A Marble Material:
YouFine always focuses on the quality of our sculpture. We use Grade-A marble as raw material to carve the altar. The marble we use is stunning to look at and is resistant to heat, cold, humidity, and erosion. The superior natural marble with natural marble veins is hard but easy to carve. That means the surface of the altar table would be delicate and could be polished to a high luster after the appropriate handling. Its characteristic is stable and could ensure long-term non-deformation. Hence, the altar made from Grade-A natural marble fulfills aesthetics and practicality.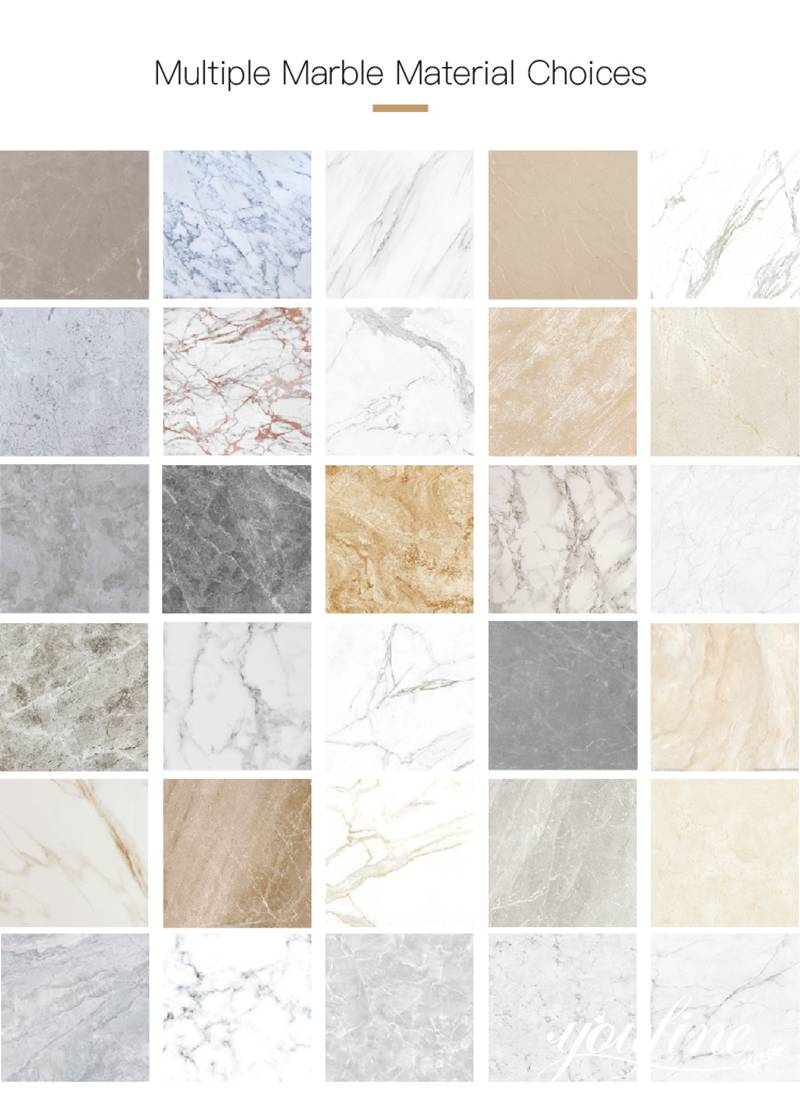 Proficient and Experienced Artists:
YouFine's artists have been in the industry for 40 years now. They practiced thousands of times a year to improve their carving skills. Their knowledge of different marbles enabled them to carve each detail very well. Also, they never stop learning advanced carving skills and actively participate in skills learning. More importantly, our artists are devout Catholics and they carve with great respect. That's why our catholic altar table is always so delicate.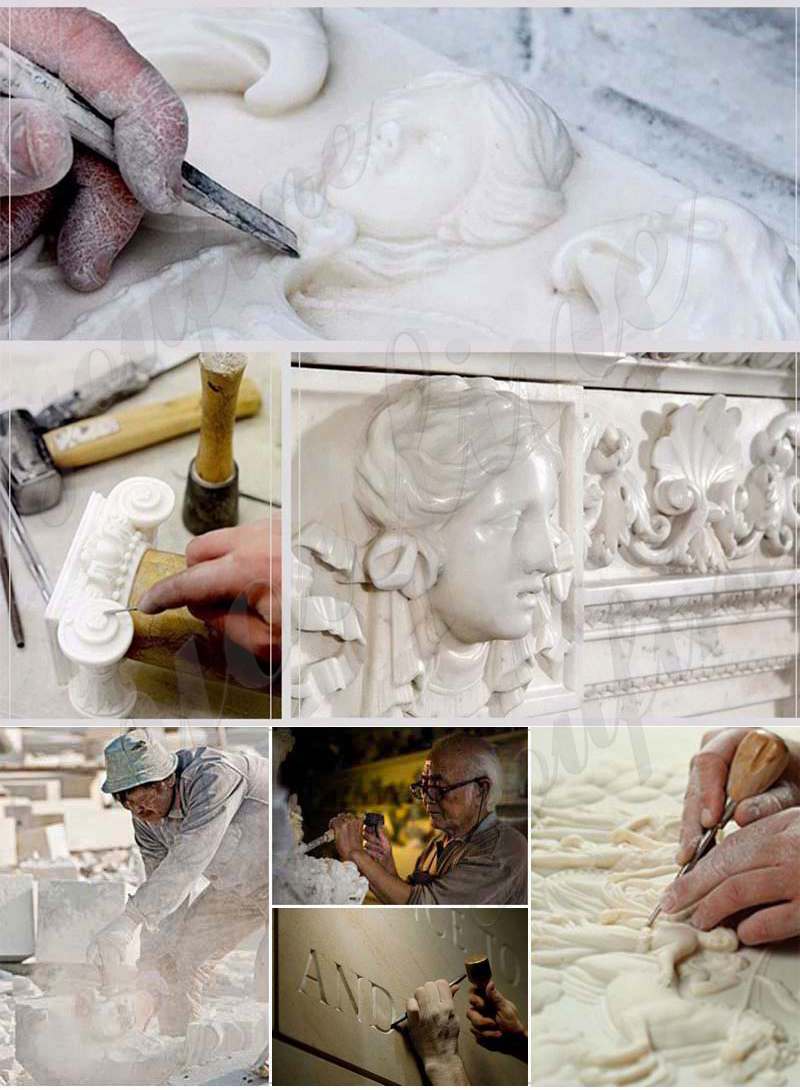 YouFine Supports Customization:
As the catholic church altar is the focal point of the churches, lots of churches would choose to have a custom design to fit their church and our marble altars could be customized. Whether the size, height, and design, YouFine could help you to get the altar you want. There are also numerous marble materials and colors to choose from. If you are attempting to match an existing marble piece in your collection, please provide us with a photograph or sample color. There are some customized marble altars for you to browse.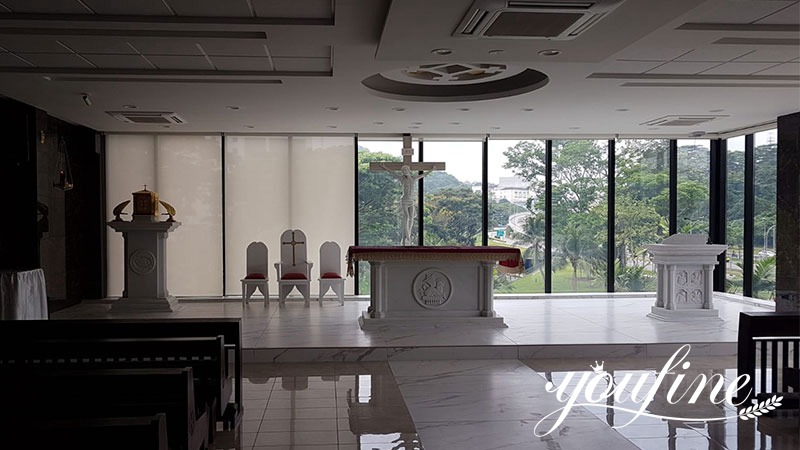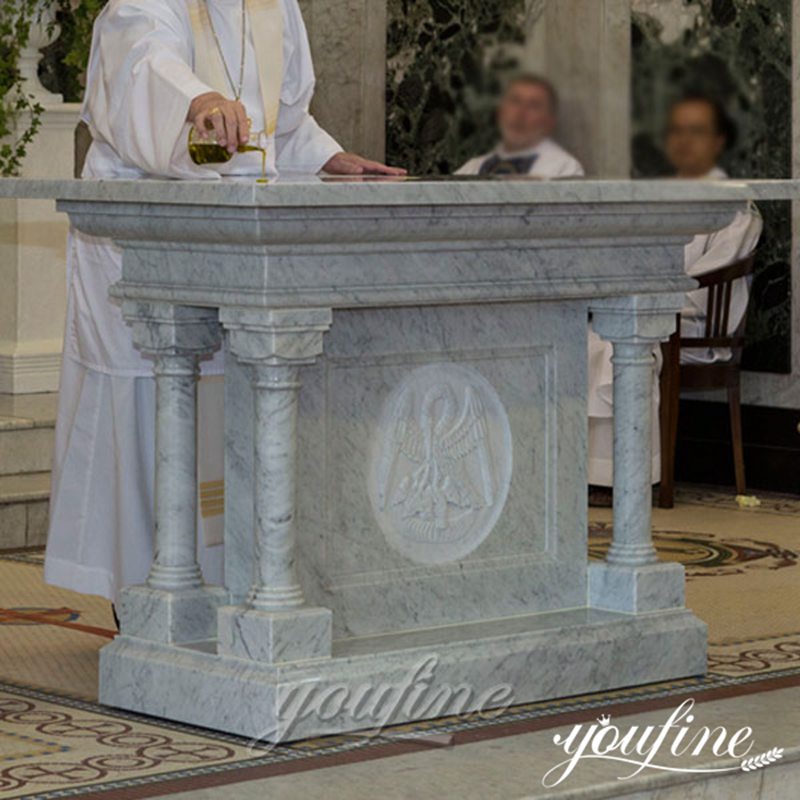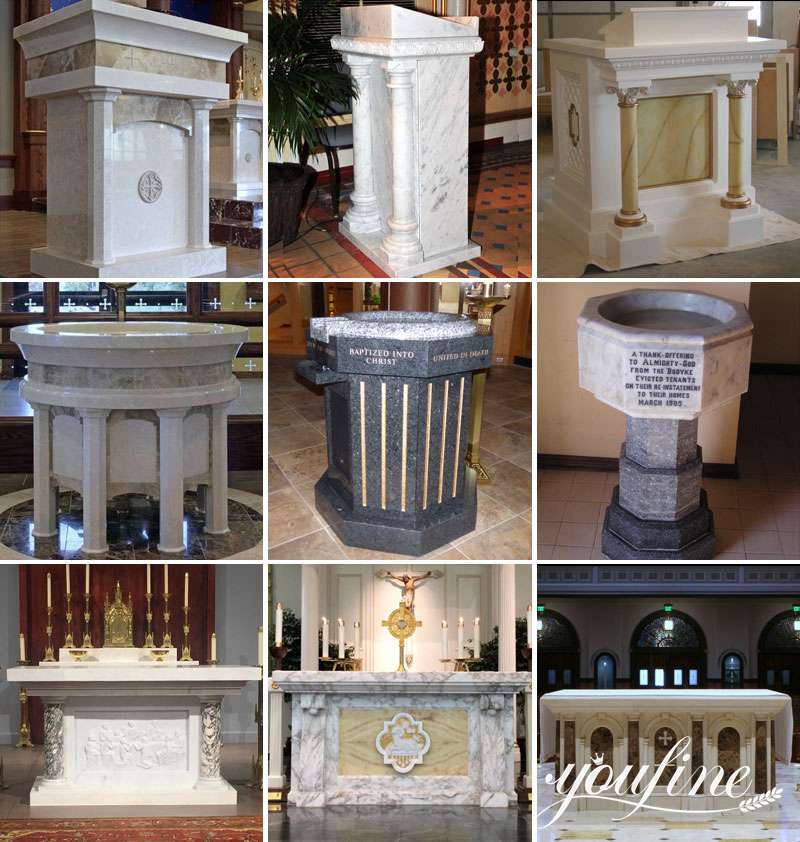 If you are in need of a Catholic marble altar, please feel free to contact us. We would reply to you as soon as possible.