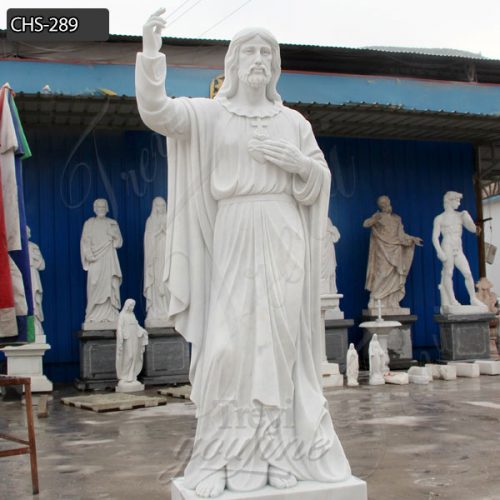 Religious Marble Sculpture Sacred Heart of Jesus Statues for Sale CHS-289
Item No: CHS-289
MOQ: 1 Piece
Size: Customized Size
Material: Natural Marble Stone
Insurance: Cover All the Risk
Production Time: 40-45 Days
Delivery Time: 15-30 Days
Package: Strong Wooden Case
Advantage: Factory Direct; Door to Door Delivery
Color: Pure White & Red Marble or Customized
Technique: Art-quality Hand Carved, Polished
Payment: T/T, Credit, Western Union, Money gram, PayPal
Get Price
Send
How about get this Sacred Heart of Jesus Statues for garden or church decoration? This marble statue of sacred heart of Jesus puts his left hand at his heart and lifts his right hand. You Fine Art Sculpture has focused on making religious church sculptures for more than 30 years, so we have the most professional level of craving different church figure marble sculptures.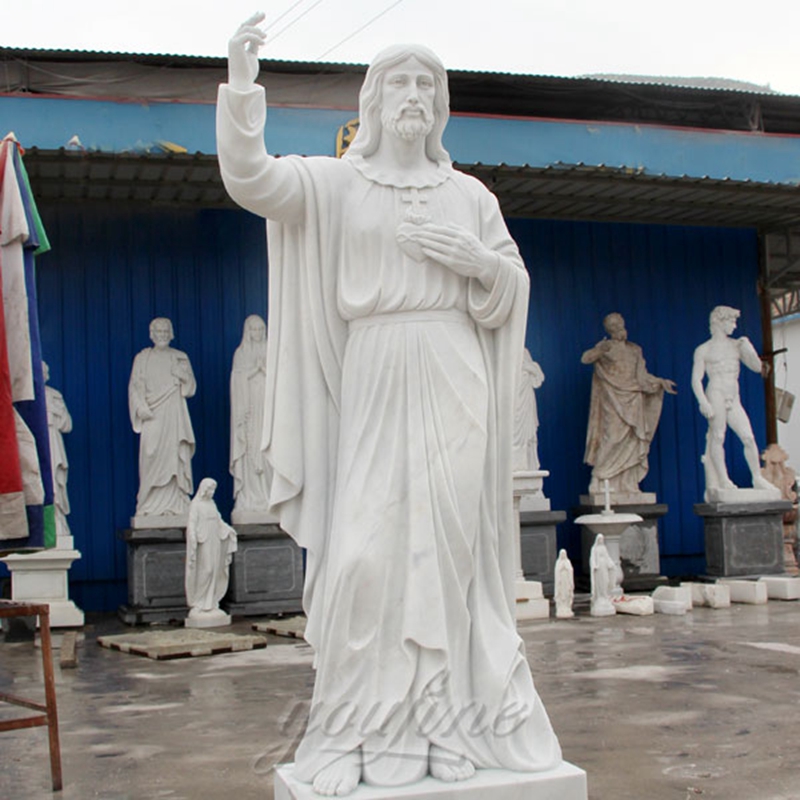 Our Sacred Heart of Jesus Statues are pure hand craved by our experienced marble sculptors, who have craved many religious marble statues. And we would choose the grade marble stone materials to ensure the quality of the product.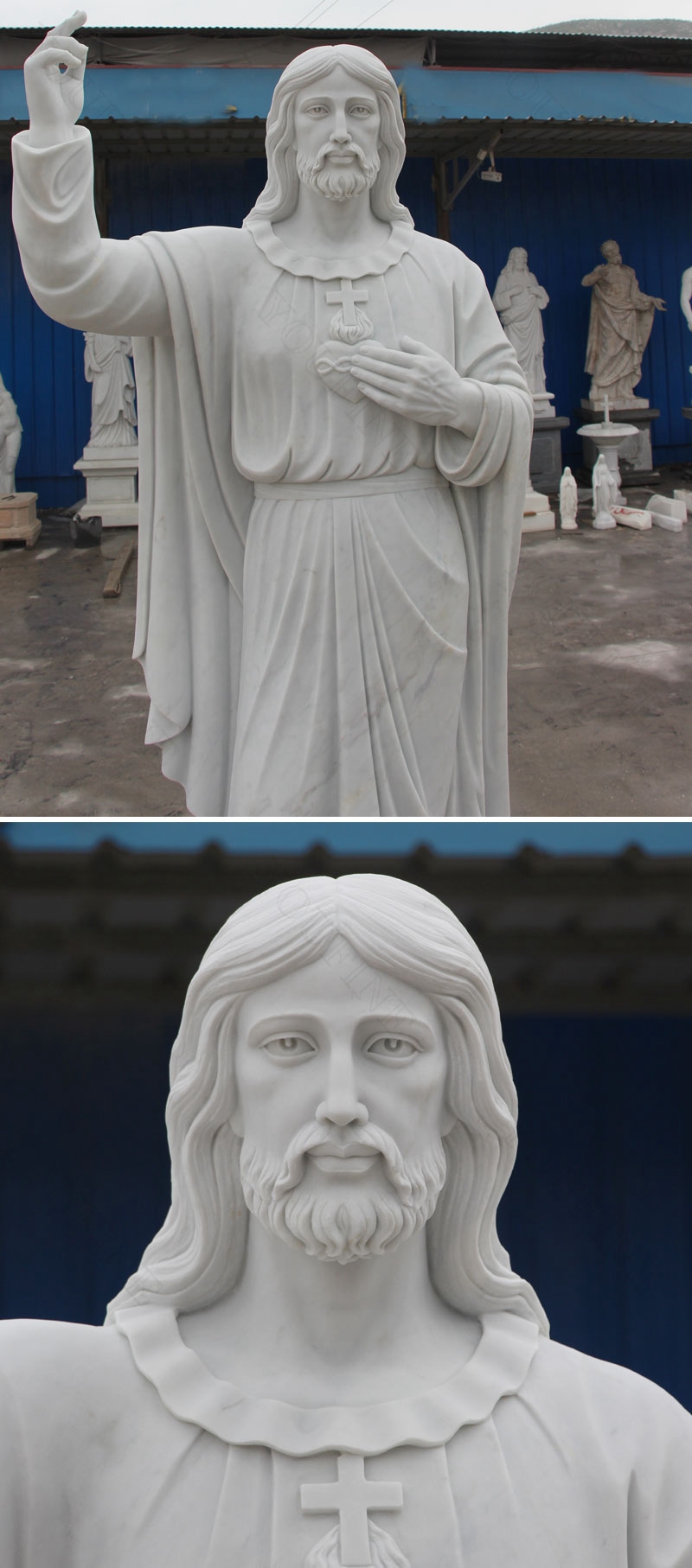 The story of Birth of Jesus:
There are various of sayings about the birth of Jesus, according to the record in Luke 2:8-18: When Jesus was born, there were shepherds who took care of their sheep nearby. The Bible says it maybe a night. When angels appear in front of them to scare them, they may have fallen asleep. He told them not to be afraid, but he brought good news. The Israeli knew that this would bring the world to the savior. They are waiting for him. The angel announced to the shepherd that time finally came to see their savior.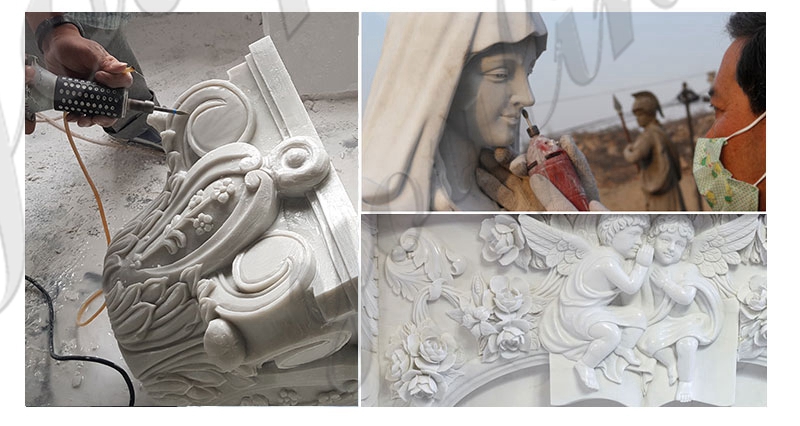 The angel announced to the shepherd that time finally came to see their savior. All of a sudden, more angels came to tell the shepherd about the newborn. They told them that they could find baby Jesus in the manger.The shepherd went to the town of Bethlehem to visit the baby. As the angels said, they found Jesus with their parents. They worship the Savior of the world in the manger.
Why choose marble to crave Sacred Heart of Jesus Statues?
1. Marble has good decorative properties. Marble does not contain radiation and has bright colors and rich colors. It is widely used for interior wall and floor decoration.
2. Marble also has excellent processing properties: sawing, cutting, polishing, drilling, engraving, etc.
3. Marble has good wear resistance and is not easy to age. Its service life is generally around 50-80 years, so we could put the marble sculptures outdoors.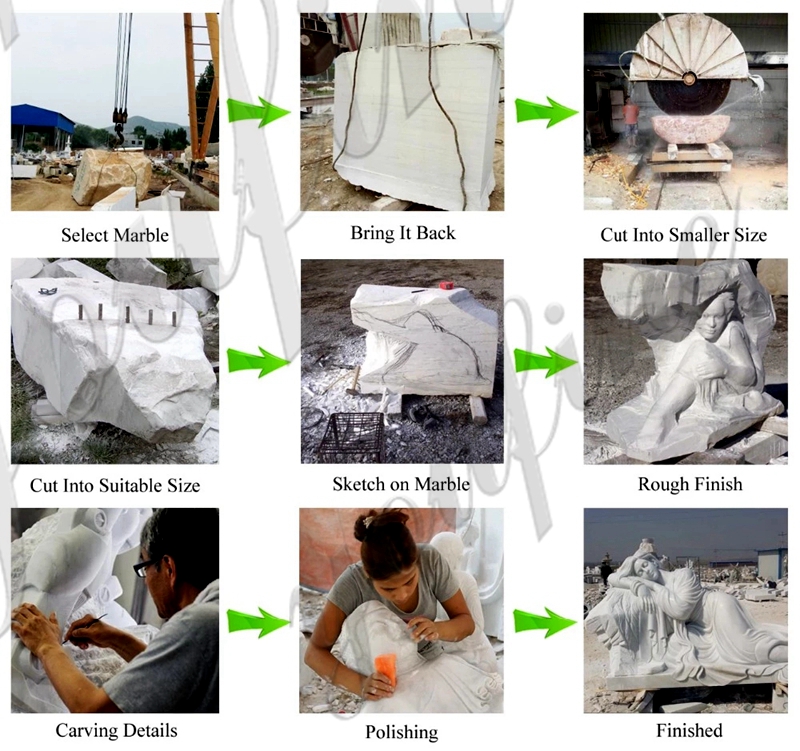 Want to know the size, price and other information about our Sacred Heart of Jesus Statues, please contact YOU FINE ART SCULPTURE as soon as possible!