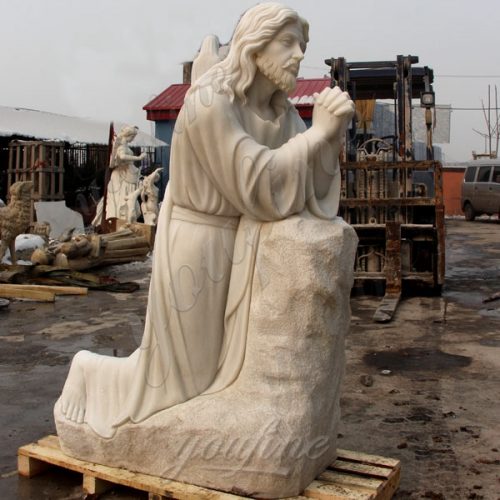 Religious Garden Sculpture Jesus Kneeling and Praying White Marble Statue for Sale CHS-295
Item No: CHS-295
MOQ: 1 Piece
Size: Customized Size
Material: Natural Marble Stone
Insurance: Cover All the Risk
Production Time: 40-45 Days
Delivery Time: 15-30 Days
Package: Strong Wooden Case
Advantage: Factory Direct; Door to Door Delivery
Color: Pure White & Red Marble or Customized
Technique: Art-quality Hand Carved, Polished
Payment: T/T, Credit, Western Union, Money gram, PayPal
Get Price
Send
Our Garden Sculpture Jesus Kneeling and Praying is the high quality religious marble sculpture. Here at You Fine Art Sculpture, there are so many design ideas of Jesus Marble Statue that you could find out, you could also find your inspiring designs of any religious marble statues you would like finally. Or you could tell us your opinions, we would make the sculpture according to your requirement.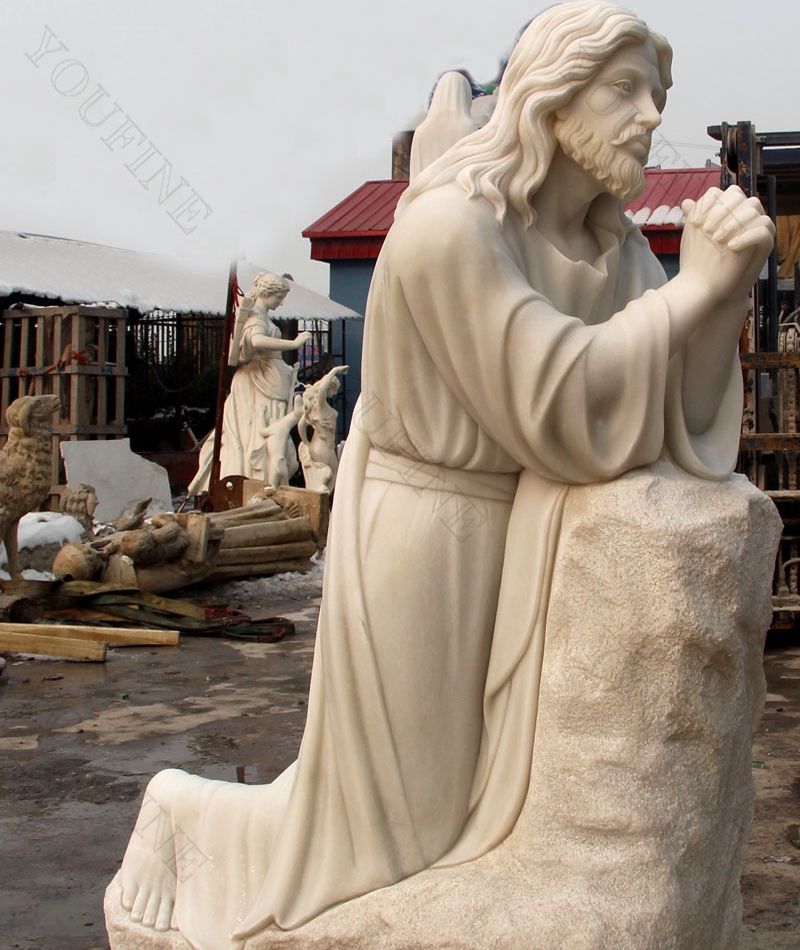 I think that when people begin to understand how deeply Catholic Christians are, stereotyped Catholics promise that an important part of idolatry will disappear. As a Catholic, we pray to Christ that we worship him as the Savior and the Redeemer. In Mass, the body and blood of Christ are provided to the Father for salvation and forgiveness, and the Church insists that each of her members develop personal and Intimate relationship. Jesus.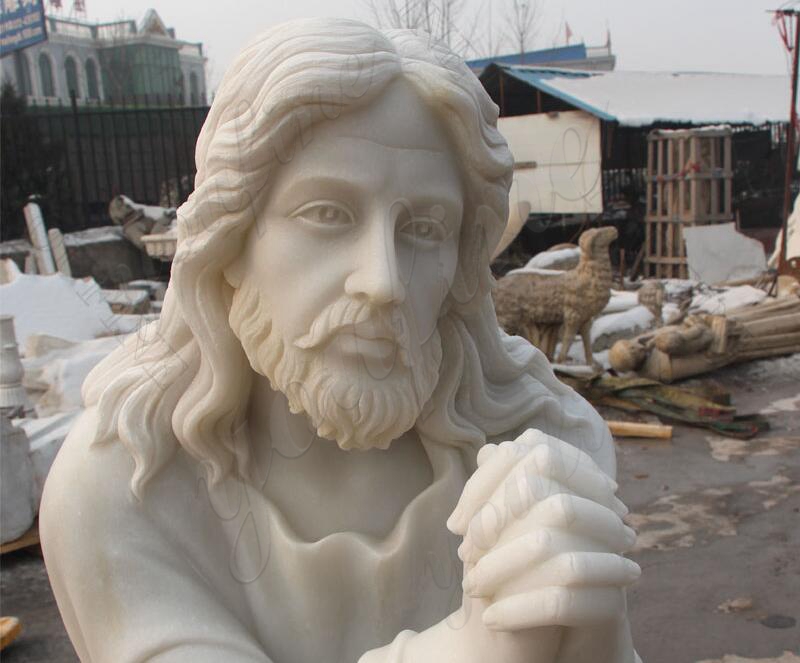 The Eucharist – the body, blood, soul and divinity of Jesus Christ – is the core of the church and the source and summit of the Christian faith. The entire vitality and energy of the church comes from the Eucharist. According to the evidence, Catholics are undoubtedly Christians. For example, the first paragraph of the Catholic Catechism begins with a description of the Father's will. Everyone enters the church as their home, experiencing the salvation and death of Jesus Christ, the incarnate son of his incarnation.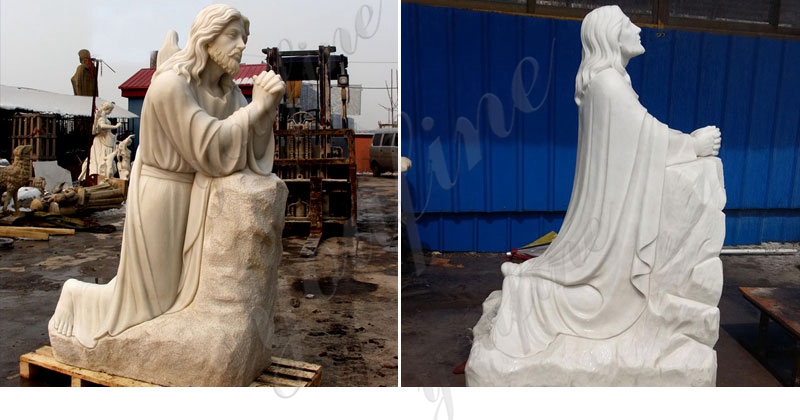 The advantage of our Garden Sculpture Jesus Kneeling and Praying:
1. Our factory is dedicated to doing special things, and the character sculptors are carving religious statues all the year round, which can perfectly show the essence of the characters.
2. For special or real-life marble sculptures, we would make a clay model firstly, then we would find customers to modify and confirm the model several times until the customer is satisfied, and finally engraving.
3. Our selection of materials is detailed, and we choose the finest materials to make the Sacred Heart of Jesus Christ Statue.
4. And all of our marble sculptures are polished strictly.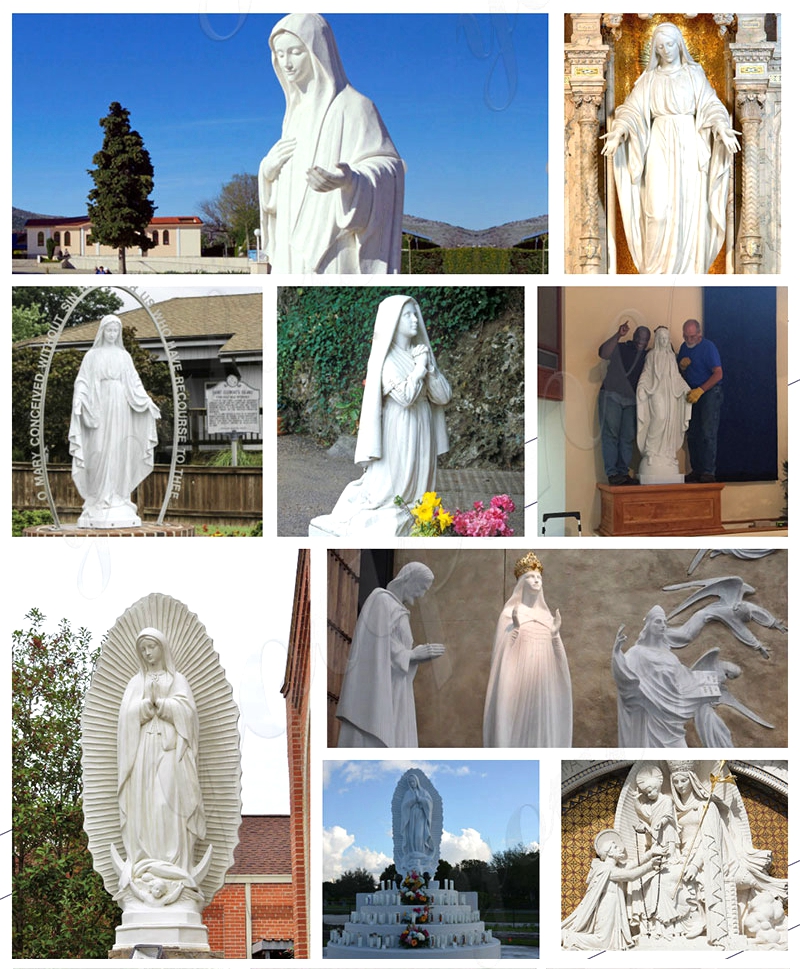 Do you want to get this Garden Sculpture Jesus Kneeling and Praying? Only some church sculptures are displayed on our website. If you need other design styles, please feel free to contact us.