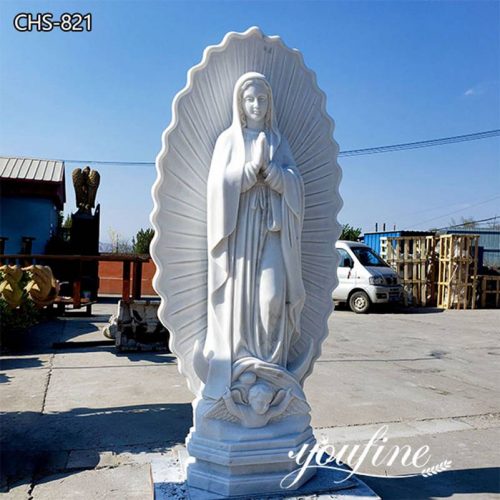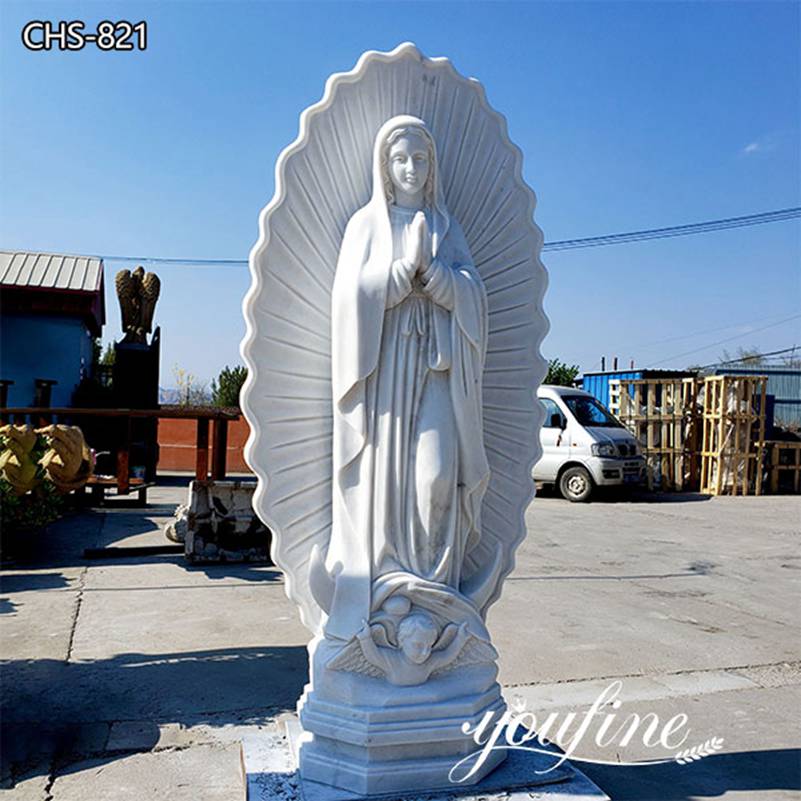 Natural Marble Life Size Our Lady of Guadalupe Statue Church Decor for Sale CHS-821
This is a beautiful hand-carved Our Lady of Guadalupe statue design. Our catholic marble statue is life-size, with a height of about 180 cm. You Fine insist on using pure natural white marble materials for carving.
Item No: CHS-818
Size: Life Size or Customized
Material: Natural White Marble
Insurance: Cover All the Risk
Package: Strong Wooden Crate
Technique: Art-quality Hand Carved, Polished
Advantage: Factory Direct; Door to Door Delivery
Get Price
Send
Our Lady of Guadalupe Statue Details:
This is a beautiful hand-carved Our Lady of Guadalupe statue design. Our catholic marble statue is life-size, with a height of about 180 cm. You Fine insist on using pure natural white marble materials for carving. So the white marble material makes the carved  Our Lady of Guadalupe look more sacred and elegant.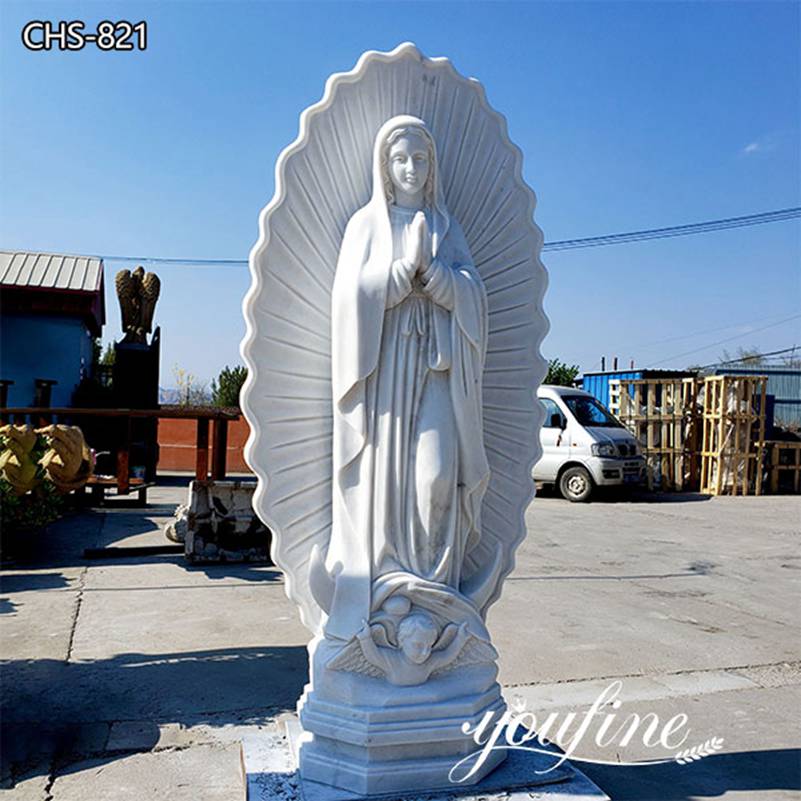 Attention to Details of the Statue:
Everyone from You Fine regards the quality of each statue as our life. Therefore, our professional carving artists pay attention to every detail of marble our lady of Guadalupe statue production. You Fine have professional sculpture artists who specialize in the carving of Catholic statues for many years. Our artists have decades of experience in carving and could sculpt the facial expressions and details of our lady very vivid and lifelike.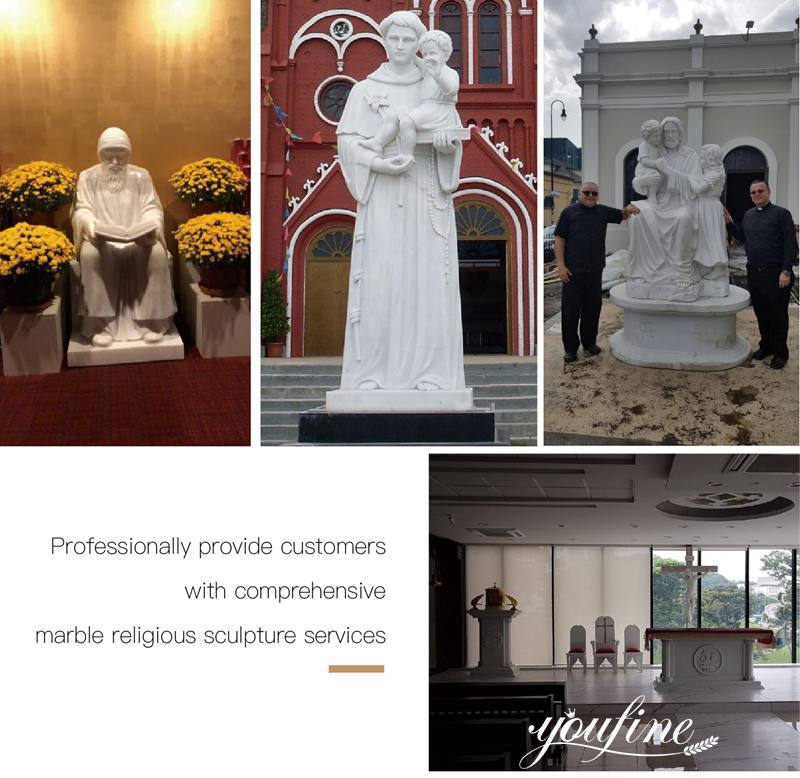 Offer The Most Perfect Service:
You Fine has the most complete and professional sculpture consulting service.
1. If you send us an inquiry request (email, website message, or callus). Our professional sales consultants would reply to you in the shortest possible time.
2. Our professional sales consultants could also provide you with relevant suggestions and plans for the purchase of statues.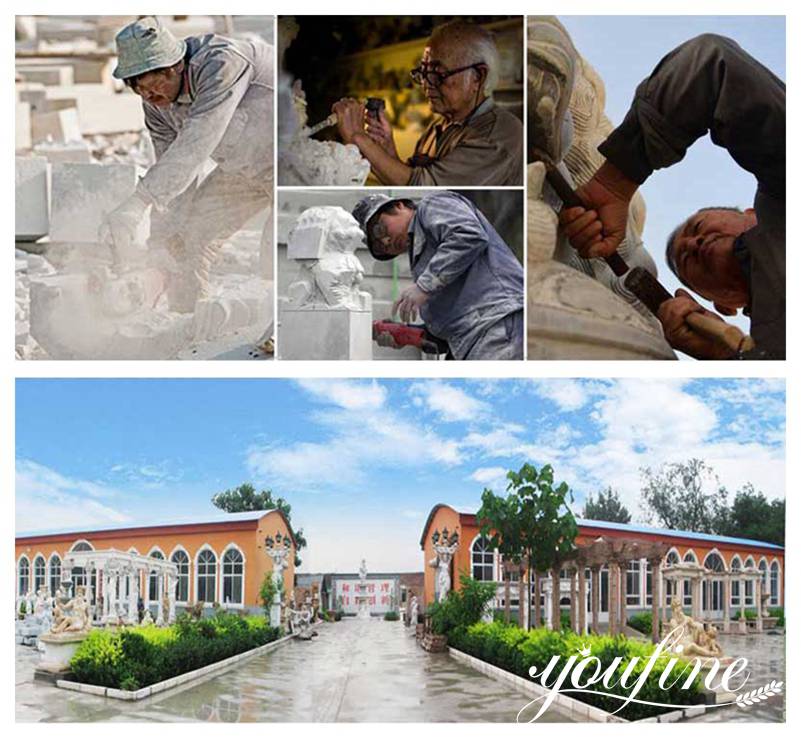 3. During the production process of the sculpture, You Finewouldprovide you with the progress picture of the product in time. It is convenient for customers to know the production progress of the Our Lady of Guadalupe statue and inspect the quality of products in time.
4. If you encounter any dissatisfaction during the production process of the sculpture, You Finewouldpromptly make improvements based on your suggestions.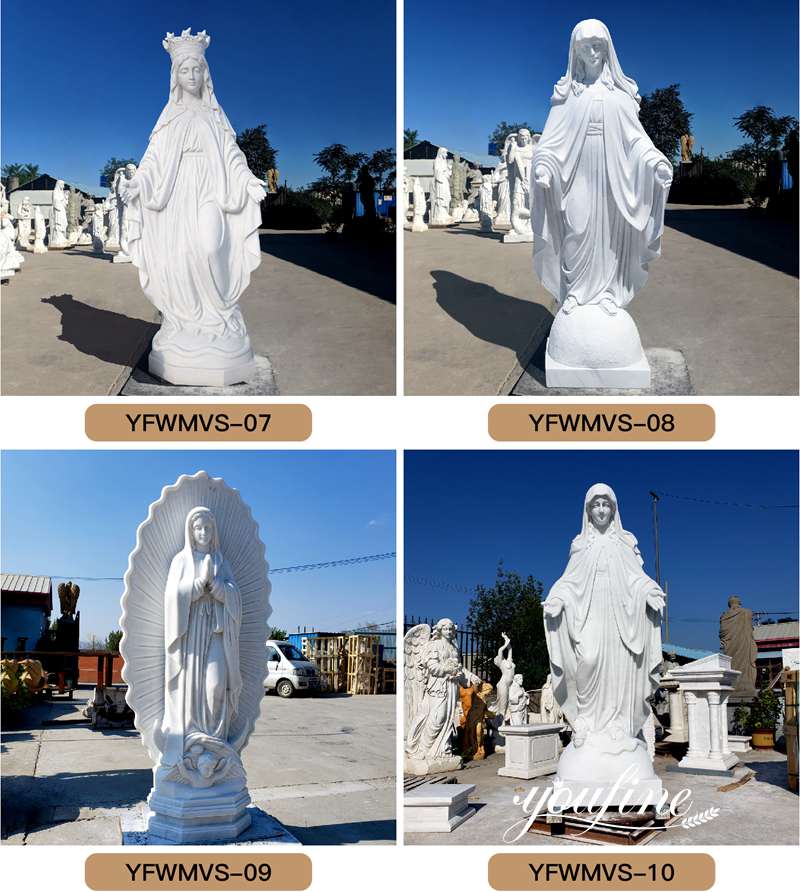 The marble Our Lady of Guadalupe statue that is hand-carved would be the best choice for any Catholic church or outdoor garden decoration. If you like this beautiful Catholic statue, please feel free to contact You Fine right now. Of course, You Fine has other exquisite designs of the Virgin Statue to choose from, please feel free to click here to view other designs.