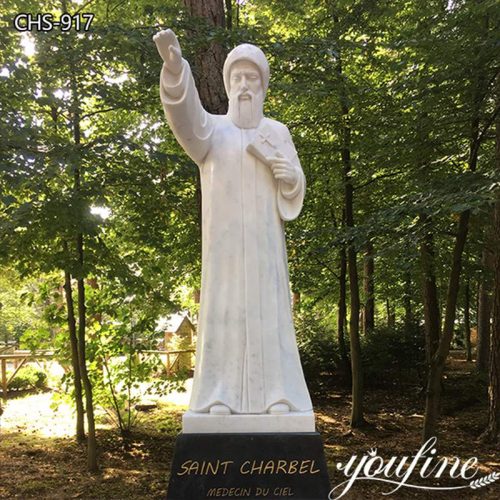 Marble St Charbel Statue Church Catholic Art Factory Supply CHS-917
The white marble Saint Charbel could be enshrined in caves deep in the mountains, where people could spend the day praying to calm their hearts. This exquisite White Sage sculpture is carved from high-quality Marble, the quality is absolutely assured.
Item No: CHS-917
Size: Life Size or Customized
Material: Natural White Marble
Insurance: Cover All the Risk
Production Time: 40-45 Days
Delivery Time: 15-30 Days
Package: Strong Wooden Crate
Advantage: Factory Direct; Door to Door Delivery
Color: Pure White & Red Marble or Customized
Technique: Art-quality Hand Carved, Polished
Payment: T/T, Credit, Western Union, Money gram
Get Price
Send
The Saint Charbel Experience:
Saint Charbel was a Maronite monk and priest from Lebanon. During his lifetime, he gained a widespread reputation for holiness and his ability to unite Christians and Muslims. He is revered as a saint by the Catholic Church. First, the saint lived and served in the monastery for 19 years, showing great devotion to prayer, physical labor, and contemplative silence.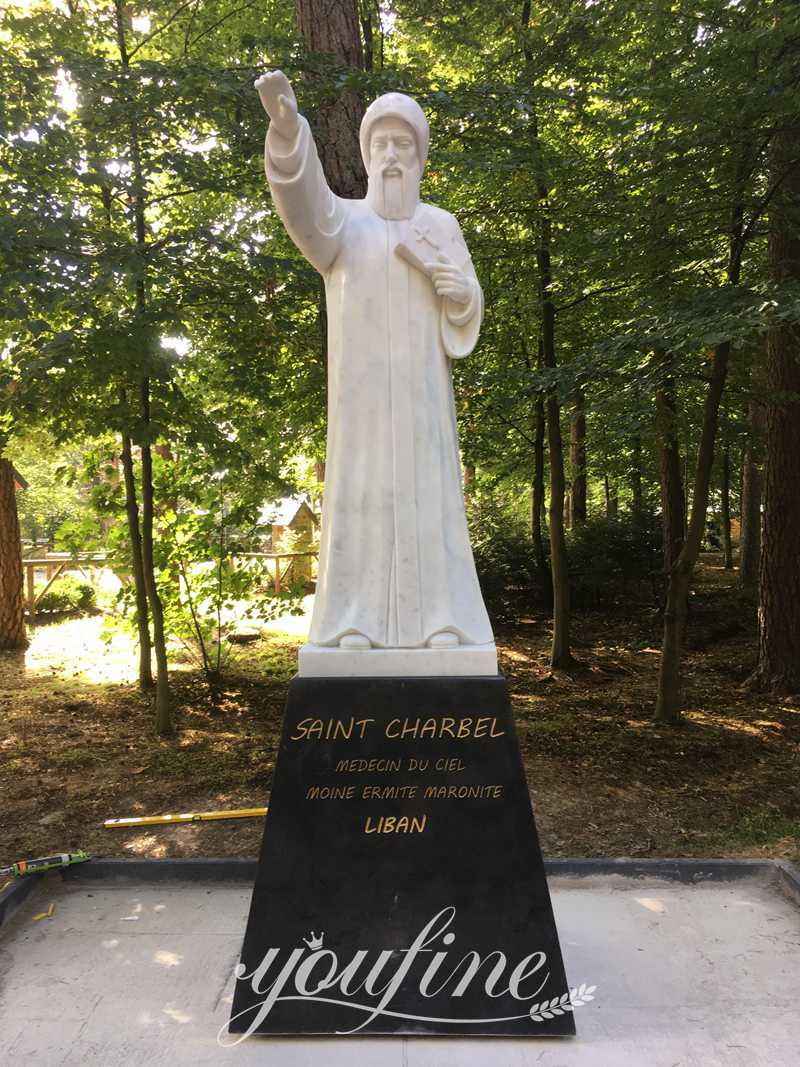 Charbel works supernatural forces in his life. He is even known among some Muslims as a miracle worker. In 1875 he was allowed to live as a solitary monk in a nearby monastery dedicated to Saints Peter and Paul. Deeply devoted to the Eucharist of God, he suffered a stroke while celebrating the sacred liturgy of the Maronite Catholic Church. He died on Christmas Eve that year.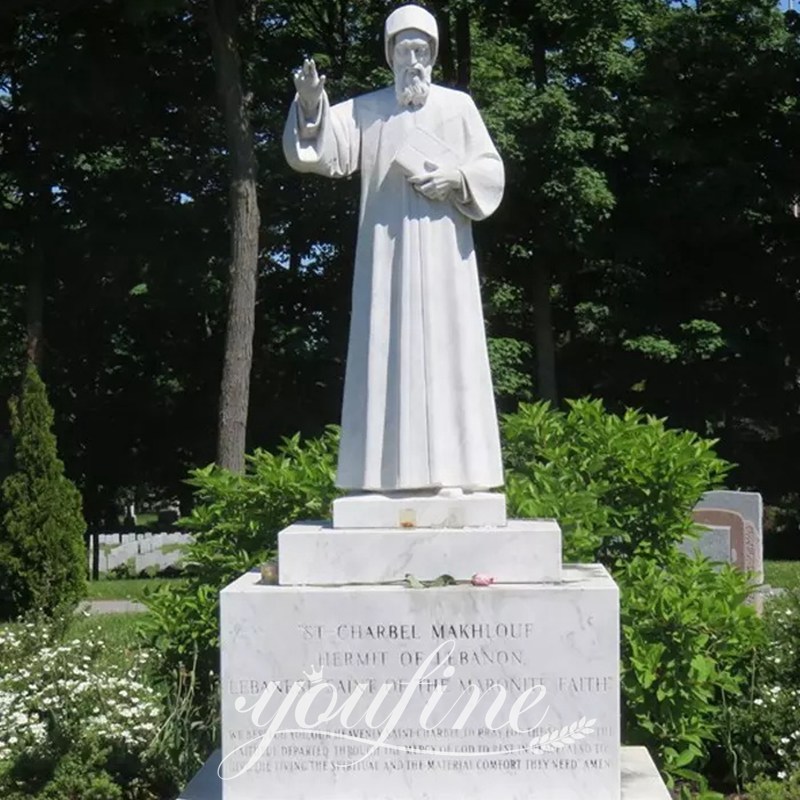 The tomb of Saint-Charbert has been a place of pilgrimage since his death. It is believed that through his intercession with God, hundreds of miracles have taken place in Lebanon and around the world.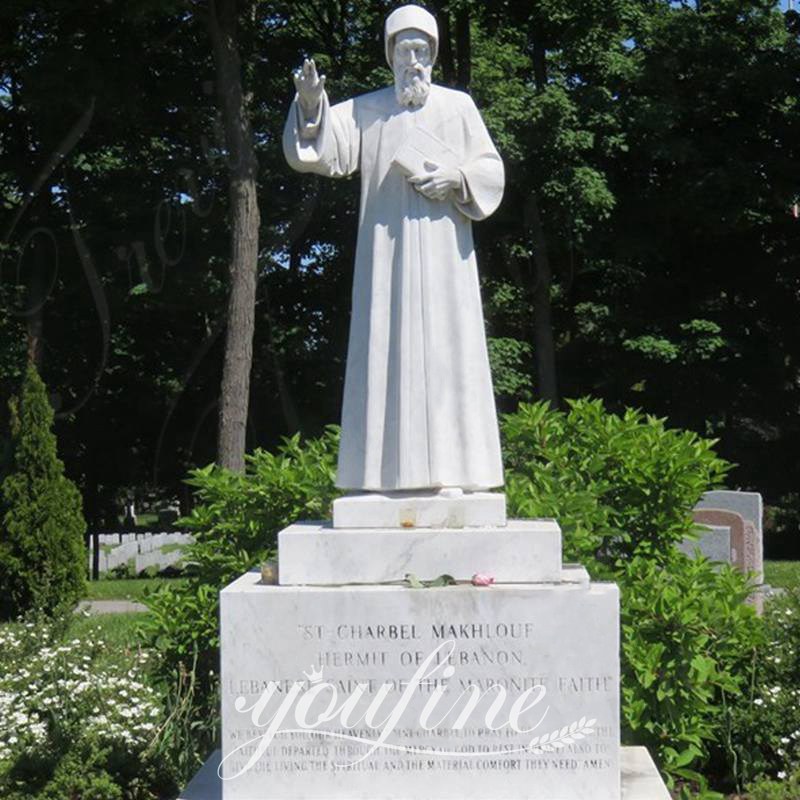 Detail of the Saint Charbel Sculpture:
The Saint Charbel sculpture as a whole is very sacred and real. Especially the saint's expression is solemn and kind. One of his hands was raised slightly as if pointing the way to a confused young man. Moreover, on one hand, he holds a book, which is his permanent companion and spiritual companion in preaching. Of course, the saint's clothes are also very distinctive. The long white robe shows the purity and flawlessness of the saint's heart.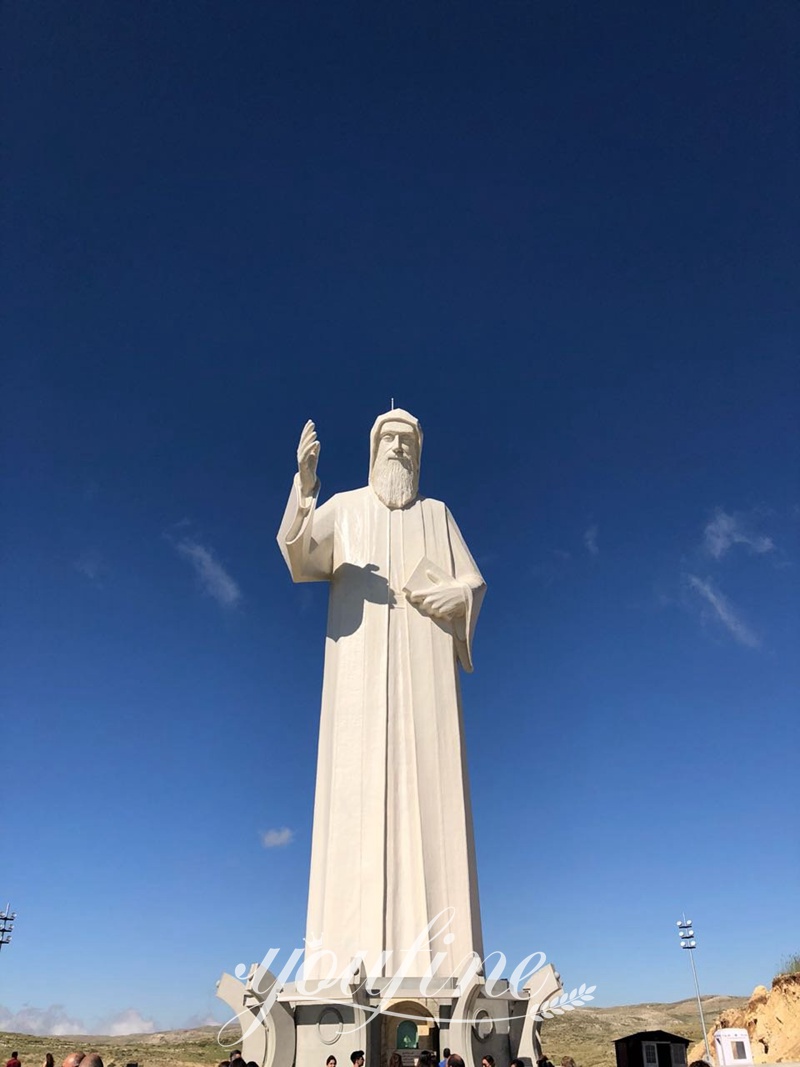 Using Pure Natural White Marble:
Our Catholic Saint Sculpture is carved from pure white marble. Moreover, these marbles are all natural. Therefore, the saint sculpture could be placed outdoors to maintain permanent vitality. Of course, the overall color of high-quality white marble is very pure and delicate. And there would be no unsightly impurities. White marble has a natural crystalline and grainy appearance. These white surfaces show a brilliant color in the sunlight.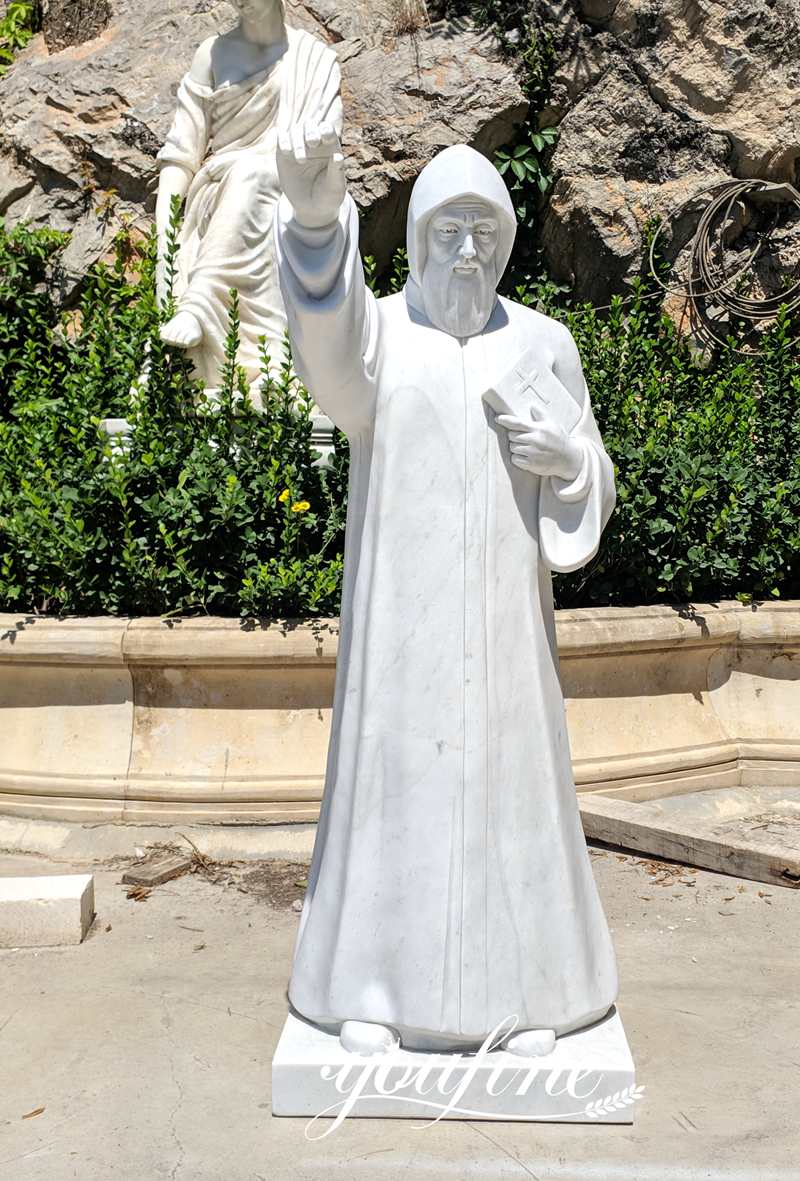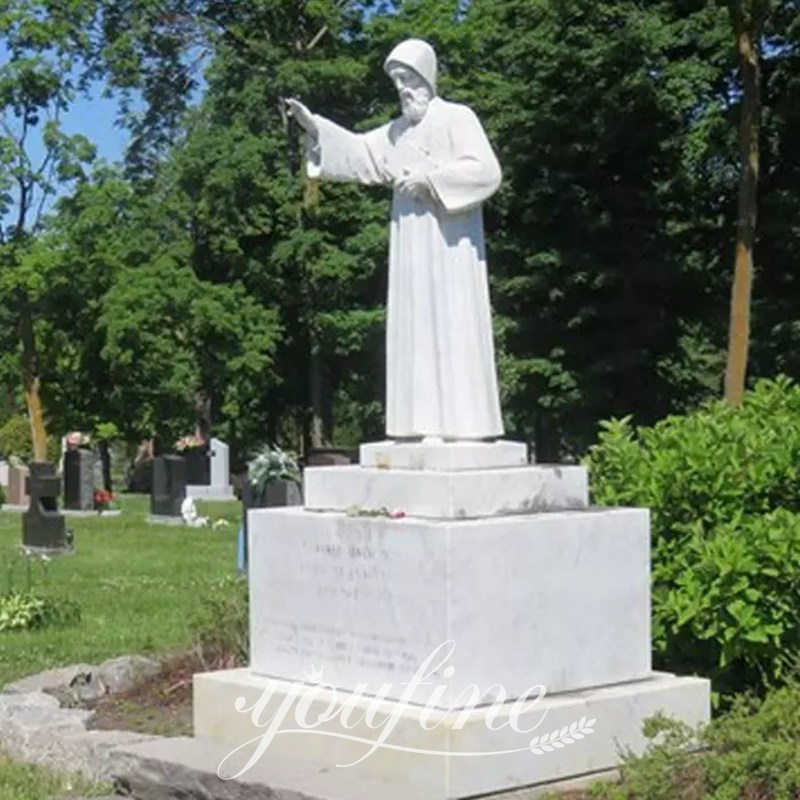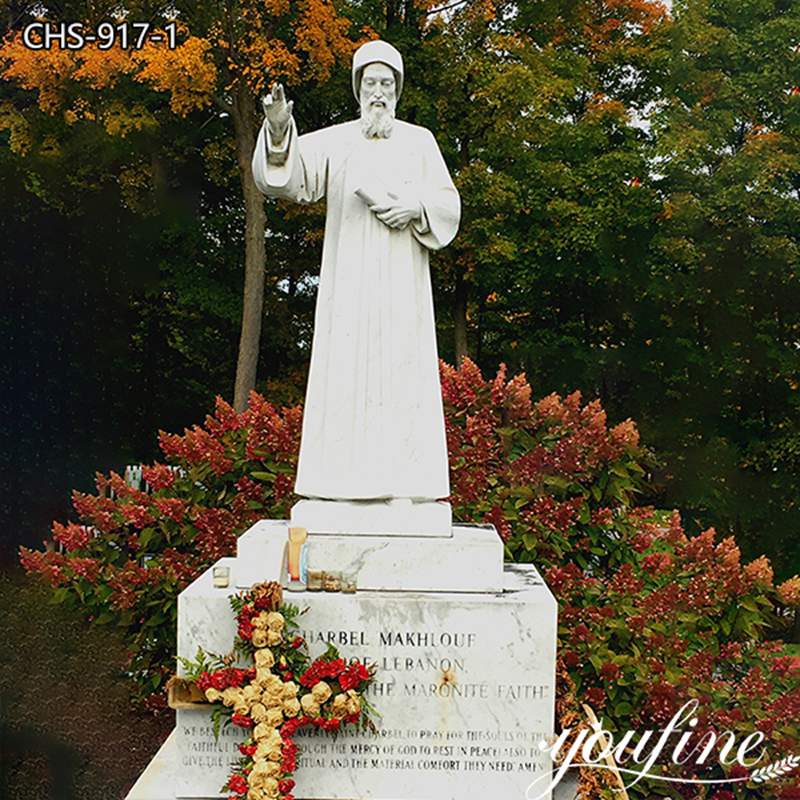 As a devout Catholic, this saint sculpture would be the best choice for church garden decoration. Of course, if you like this white marble sage sculpture, you could contact us at any time to get a direct quotation from the factory and a limited-time preferential quota.