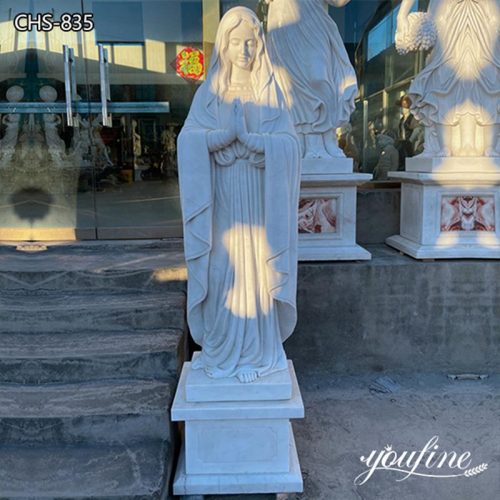 Marble Outdoor Statue of Virgin Mary Garden Decor Factory Wholesale CHS-835
The marble statue of the Virgin Mary is very beautiful with vivid details. If you are interested in this Madonna sculpture, please contact us now for more information.
Item No: CHS-835
Size: Life Size or Customized
Material:Marble
Quality: 100% Quality Insurance
Package: Strong Wooden Crate
Technique: Hand Carved and Polished
Advantage: Factory Direct; Door to Door Delivery
Get Price
Send

Statue of Virgin Mary Details:
The marble statue of the Virgin Mary is carefully handcrafted by our artists. The Virgin's expression is very quiet and friendly. The skirt of the marble Virgin is so flowing, our artist used a single block of marble to carve this beautiful Virgin. In addition, the Virgin has a sweet face and curvaceous body. Of course, our artists have learned the technique of carving marble figures since childhood, and there is no doubt that all the details of the Virgin sculpture are so vivid. So, YouFine mother Mary's outdoor garden statue would be your best choice.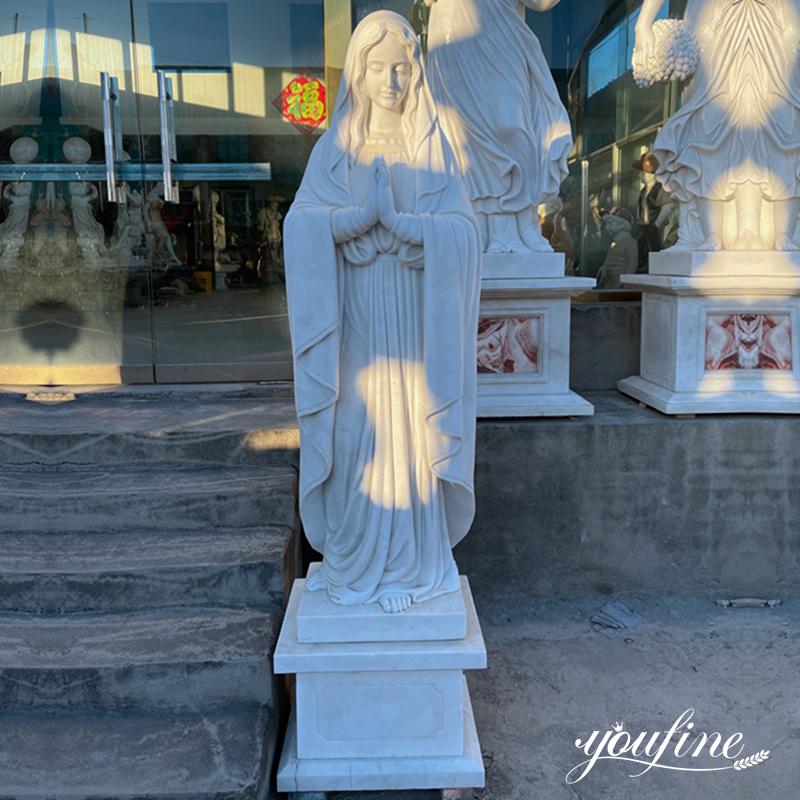 Choose High-quality Marble Materials:
YouFine would carve this status of a blessed mother for outdoor using high-quality marble material. All raw materials are pure natural marble that we have carefully selected. The natural marble material has a beautiful natural line. Also, our marbles come in a wide variety of colors and varieties. So we have different styles of marble to choose from. This natural marble raw material is not hindered by constant temperature conditions and could maintain its original physical properties at room temperature. Therefore, our sculptures maintain their beautiful appearance even in the wind and rain.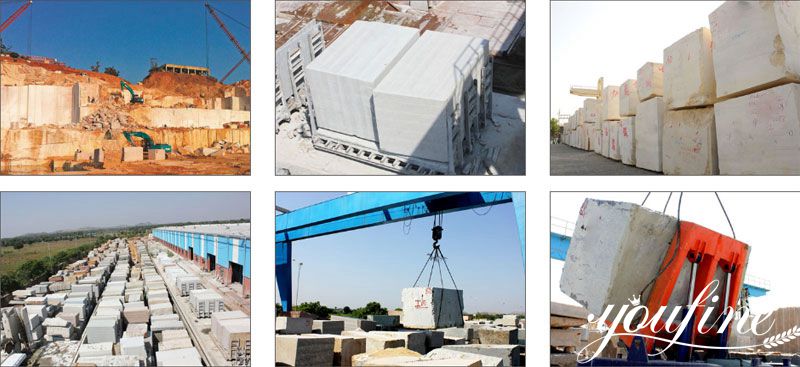 Exquisite Carving Skills:
First of all, our artists have superb carving skills. We all know that Quyang's marble carving is an ancestral and legendary skill. YouFine artists have been taught marble carving since childhood. On the other hand, as an experienced sculpture exporter, our sculptures are not only beautiful but also quality guaranteed.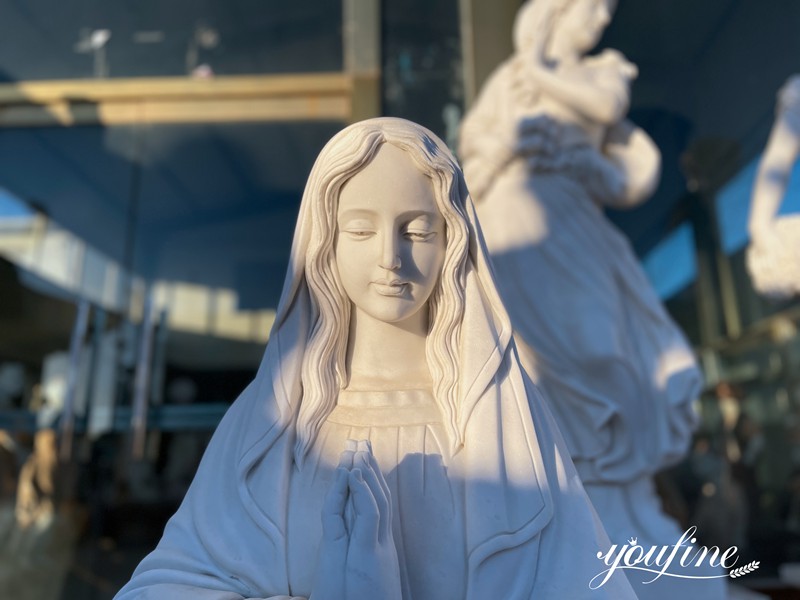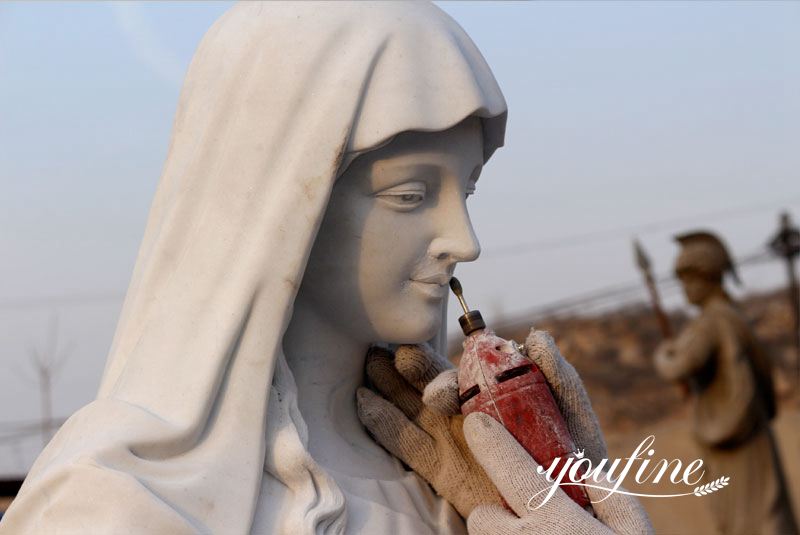 Careful Packaging Regulations:
Export to large factories as professional marble sculptures. First, we have fixed packaging regulations. We use a 3CM thick standard wooden box to fix the sculpture to prevent external bumps. Secondly, we would use thick plastic or soft foam for the inner packaging to prevent scratches on the surface of the sculpture when it is shaken. Of course, in terms of shipping, we have stable forwarders with the whole world. Of course, we also provide door-to-door service, you could buy our outdoor Virgin Mary statue with peace of mind.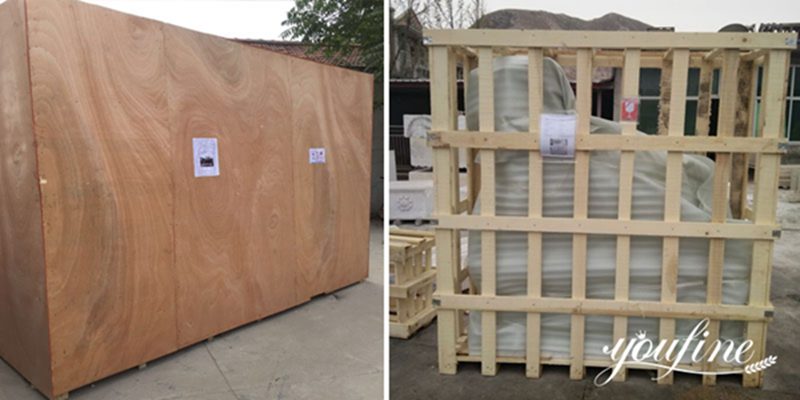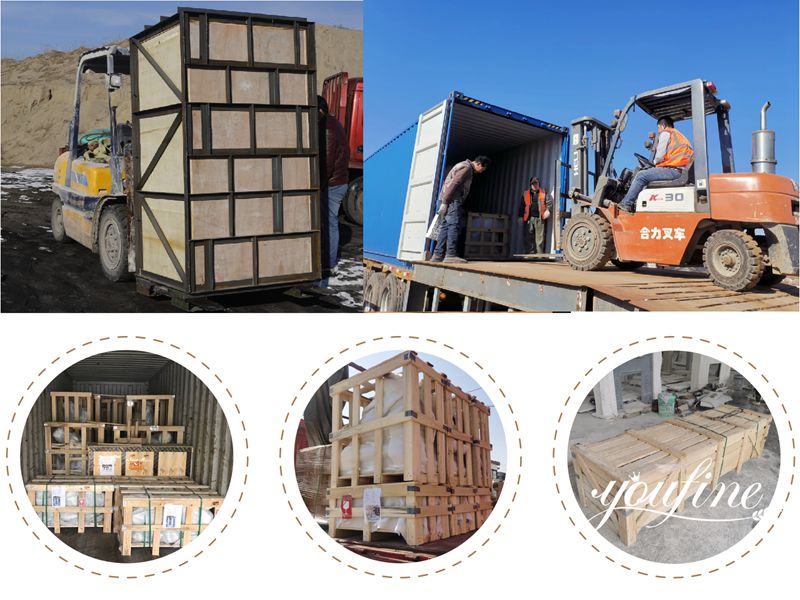 Factory Introduction:
YouFine Sculpture is a very experienced and professional sculpture supplier, especially good at making all kinds of religious marble statues. With over 30 years of experience, we have artists who have been carving Madonna sculptures for decades. They have already mastered the various carving skills of the Virgin Mary. So our Virgin is absolutely lifelike.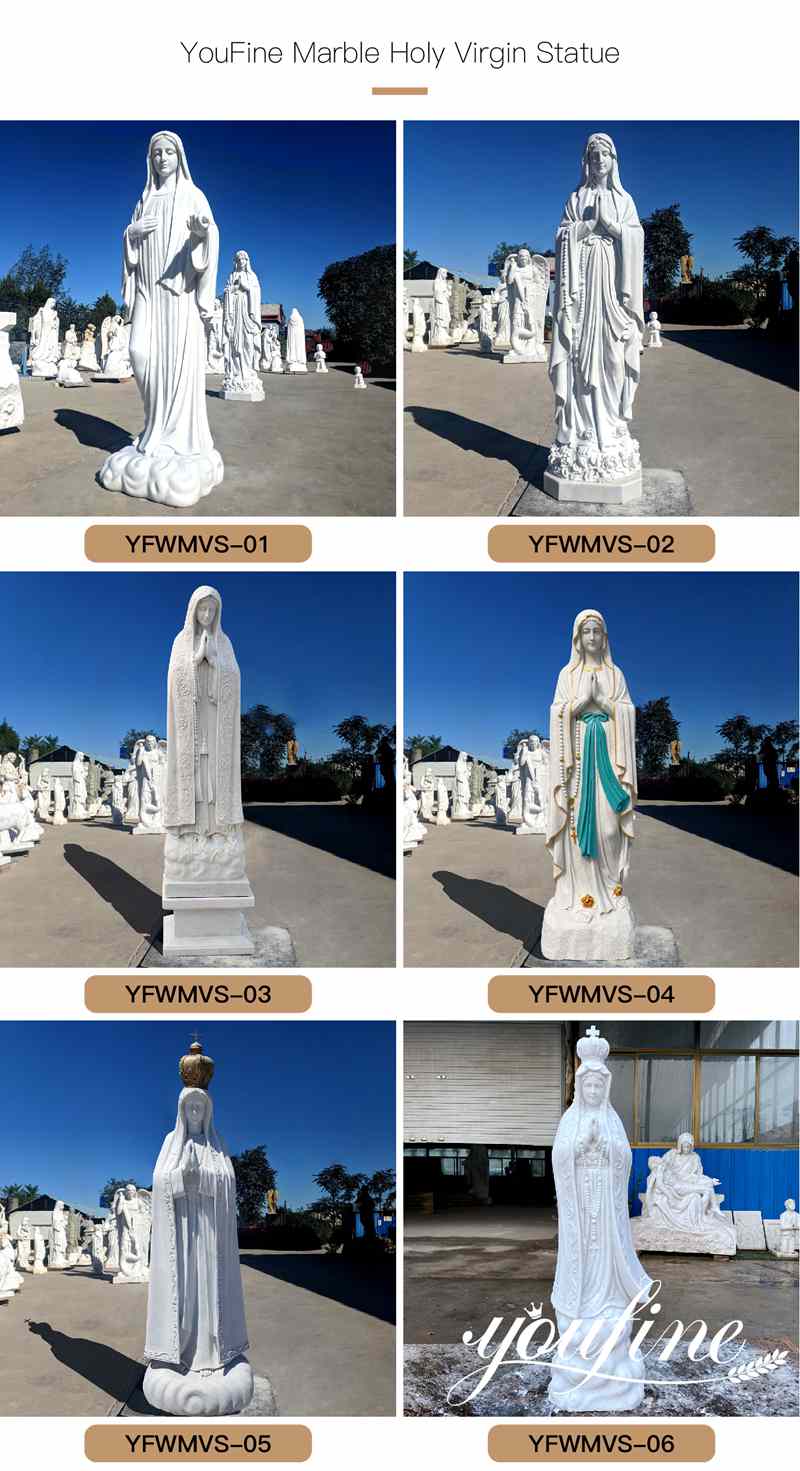 If you need a high-quality Mary outdoor statue, please contact us today.