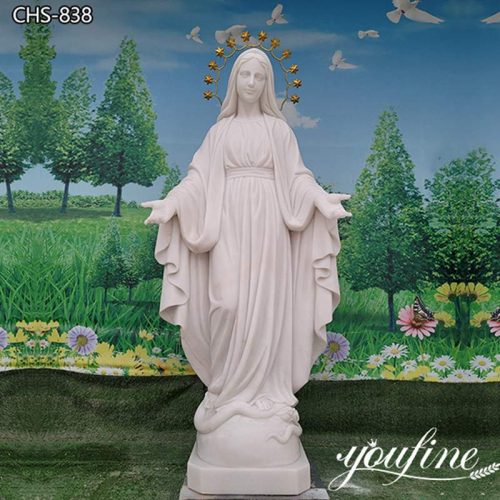 Marble Our Lady of Peace Statue Catholic Church Decor For Sale CHS-838
The most eye-catching of this our lady of peace statue is the golden crown. If you put this statue in your own garden or in the church, the sincere face of the Virgin Mary would make everyone who sees it feel calm. If noise likes this sculpture, please contact us immediately.
Item No: CHS-838
Size: Customized Size
Material: Natural Marble Stone
Package: Strong Wooden Crate
Service: Customize Acceptably
Technique: Art-quality Hand Carved, Polished
Advantage: Factory Direct, Door to Door Delivery
Get Price
Send
About Our Lady of Peace Statue:
Our lady of peace statue is 170cm high. And YouFine uses A-grade white marble to carve the Madonna sculpture. And the crown of the Virgin is made of high-quality bronze. To make this crown, YouFine artists made many stars and welded them one by one. There is no doubt that the artists at YouFine polished this crown very carefully. The whole crown is treated with anti-rust treatment, which could perfectly match the image of the Virgin. Eventually, you would see this beautiful Virgin of Peace. The face of the Virgin was created by our top artists. You could see the Virgin's expression is very calm and sincere.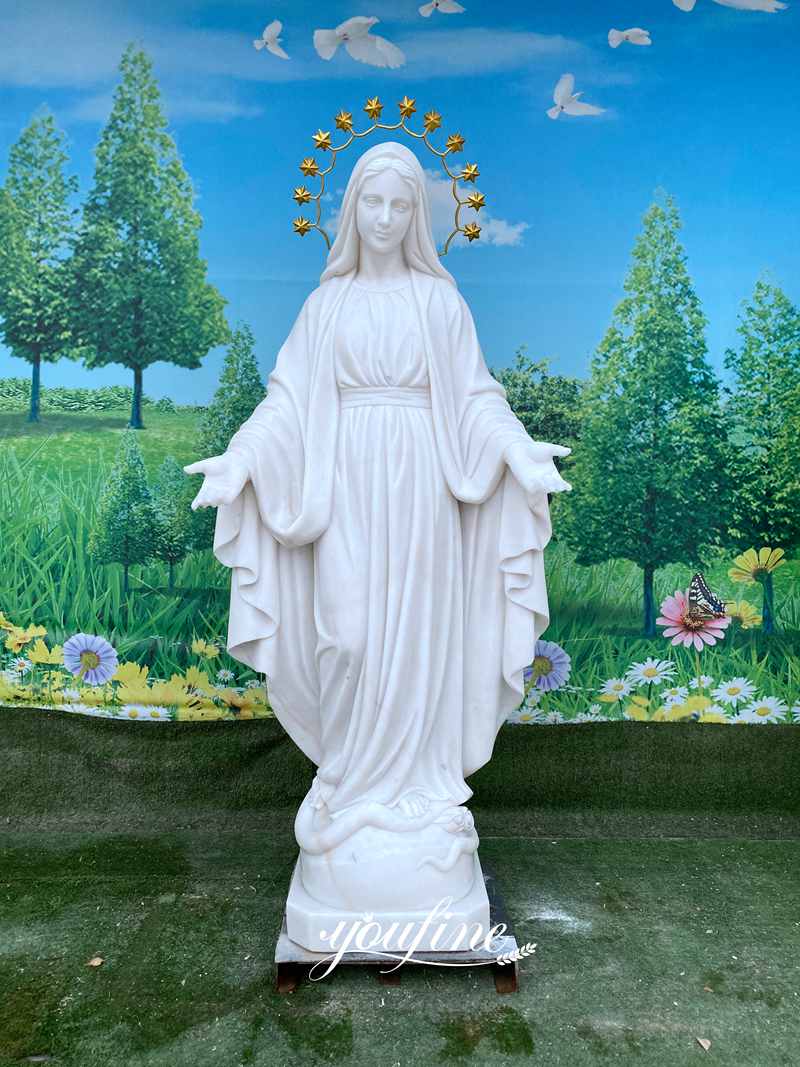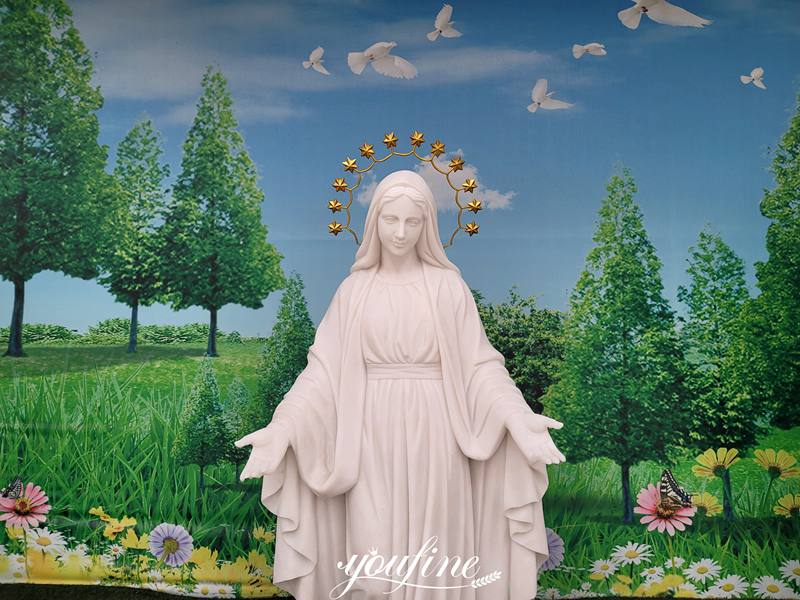 High-quality Team And Comprehensive Service:
First of all, all YouFine statues are carved from A-grade white marble. Because we know these Catholic figures would be placed in the public area. Many people could see it. There is no doubt that we would choose the best of all YouFine our lady of Peace sculpture materials. The average age of our artists is over 35 years old and most of them have been engaged in marble carving for over 20 years. They mastered all the carving techniques, so they were able to carve the Madonna to the fullest. We also have professional freight forwarders who could arrange delivery for you, as well as door-to-door service.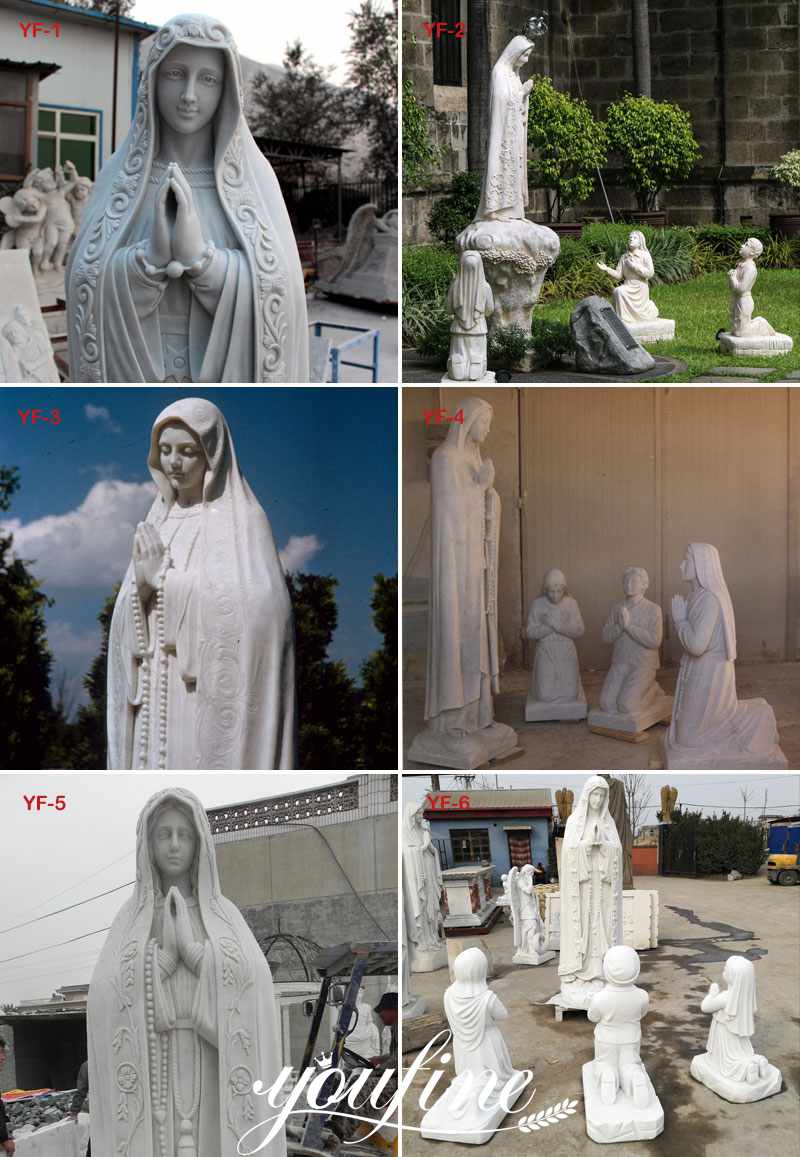 Top Catholic Artists:
YouFine top artist Mr. Yuan is a devout Catholic. So he knew these Madonna statues very well. And before each statue leaves the factory, he would repair the details. Especially the face of the Virgin, our artists make sure the statue Virgin Mary is perfect. Moreover, Mr. Yuan is very famous in the Chinese church, many fathers of the church would ask him to carve our lady queen of Peace statues for them.
More Exquisite Madonna Sculptures:
In addition to our lady of peace statue, we have other statues of the Virgin. For example, we have an Our Lady of Lourdes statue, Our Lady of Fatima statue, Our Lady of Mary statue, Our Lady of Guadalupe statue. Of course, if you have an image of the Virgin that you like or an image from Google. Well, our artist could carve this statue according to your favorite picture.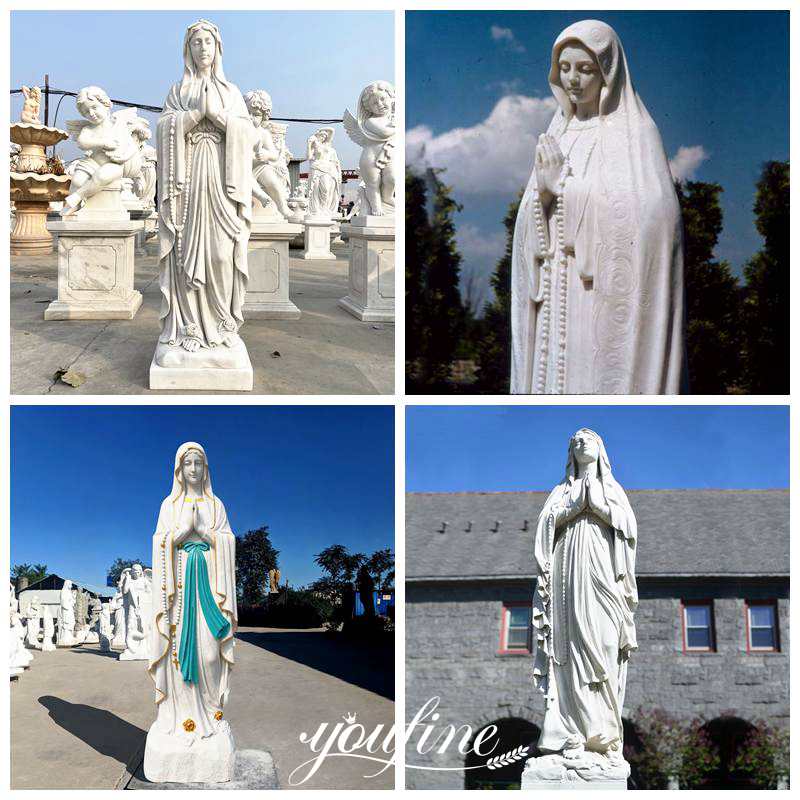 If you are interested in this Madonna sculpture, please contact us immediately. YouFine could offer you the best price and best service. YouFine would always be here.