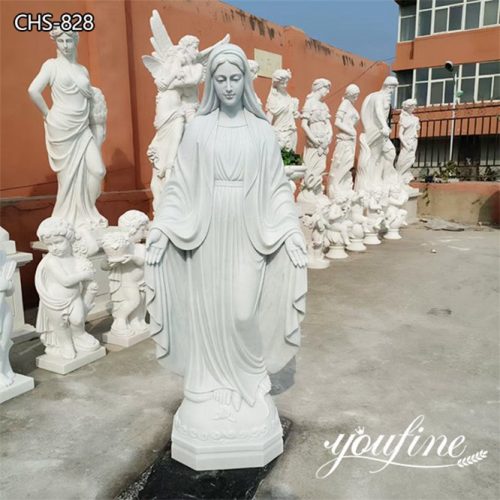 Marble Mother Mary Statue for Garden Catholic Church Decor for Sale CHS-828
This marble Mother Mary statue for garden is full of love. The Virgin Mary opened her hands, the whole shape is very kind. If you are interested in this sculpture, please contact us immediately.
Item Number: CHS-828
White madonna statues for sale
Mother mary statues
Size: 170cm(67") or customized size
Material: Natural marble, hand-carved, polished
Produce Time:7-35 days
Delivery time: 15-35 days
Packing: Wooden crate
Get Price
Send
Mother Mary Statue for Garden Features:
The Mother Mary statue for garden of the YouFine factory uses pure natural marble. The Virgin lowered her head slightly and looked at us devout Catholics. You could clearly see that the folds of the Virgin's clothes are very real. And the most distinctive feature is that there is a snake under the feet of our sculpture of Our Lady. In addition, a beautiful wreath is specially carved on the base of the Virgin Mary, our artist. When you see this sculpture, you would be deeply moved by this sculpture.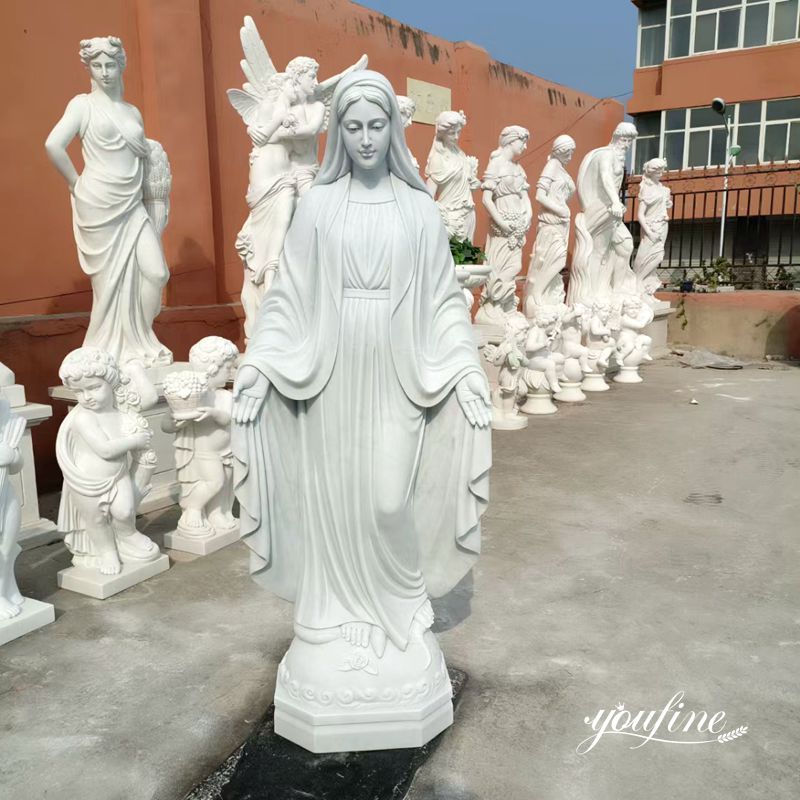 The Face of Proportional Structure:
You could see the expressions and clothes sculptures of Mother Mary statue in YouFine factory are very realistic. What makes us even more fascinating is that the Virgin has a round face and an upright nose, which is extremely real. It could be seen that the sculptures of our artists are all three-dimensional. This is because our artists use advanced deep carving techniques. This carving technique is a test of the artist's professional skills. Then, there is no doubt that our Virgin sculpture has been praised and recognized by customers.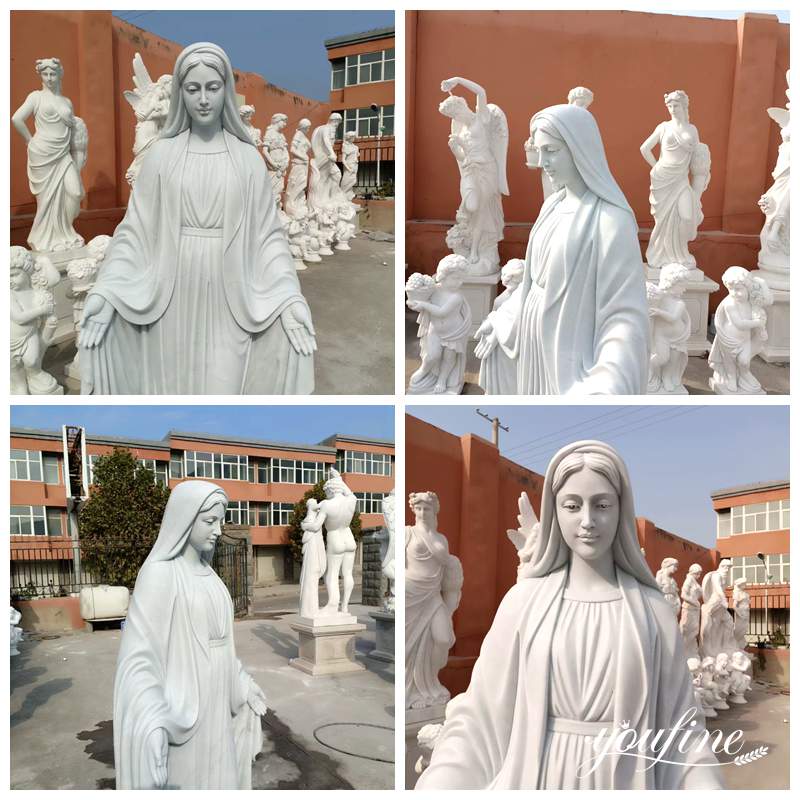 High-Quality Marble Raw Materials:
YouFine factory has a very professional staff, especially our craving artists who pay great attention to the selection of marble raw materials. Therefore, YouFine factory marble always insists on using high-quality marble. Of course, the YouFine factory has a stable marble mining hill. Our marbles are all first-class materials. There is no doubt that our Virgin sculpture is absolute of the highest quality. You could trust YouFine, we would provide you with marble  Catholic figures sculptures that could be preserved for hundreds of years.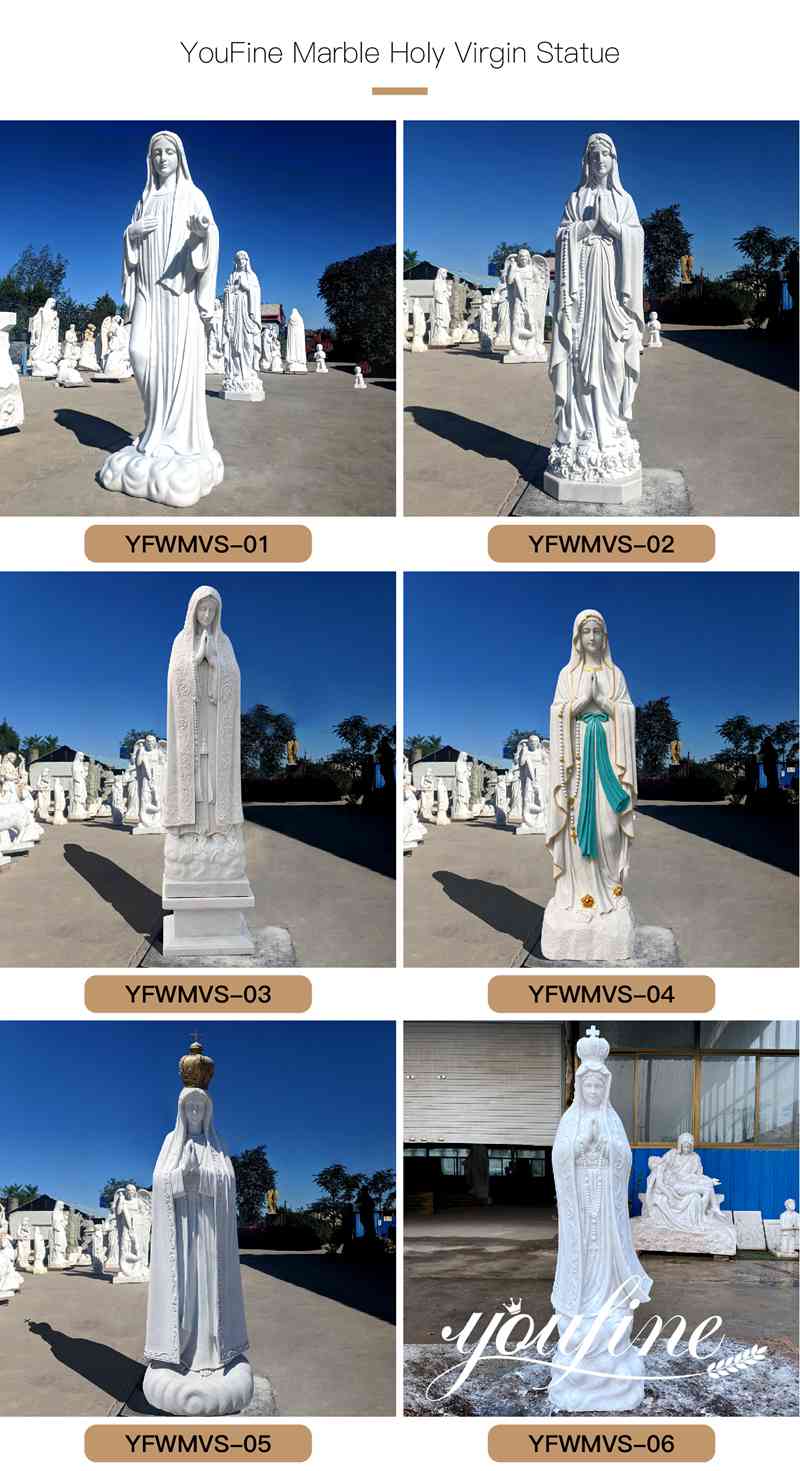 If you are interested in our Mother Mary statue for garden , you could contact us at any time. We would provide you with the most favorable price and the happiest shopping experience.