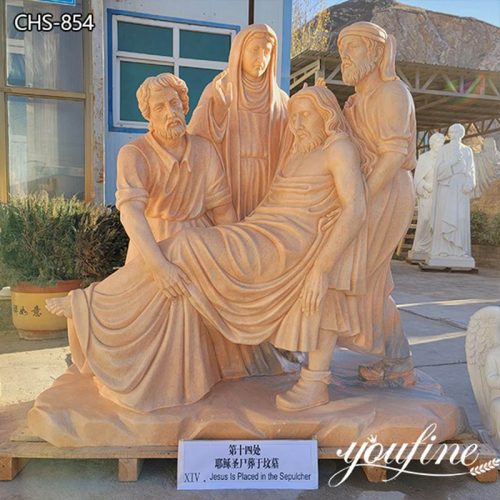 Marble Group Catholic Church Statue Stations of Crosses for Sale CHS-854
Our marble Catholic Church statue perfectly showcases Jesus Is Placed in the Sepulcher. If you like this Catholic sculpture, please contact us today for details.
Item Number: CHS-854
Type: Marble Catholic statues
size: 67inches or as your request
Material: Natural marble, hand-carved, polished
Delivery time: 35 days
Packing: Wooden crate
Get Price
Send
Catholic Church Statue Details:
This beautiful marble Catholic Church statue is very beautiful. YouFine carved this sacred statue out of high-quality pure natural marble. And, YouFine artists carefully select A-grade marble raw materials. Therefore, we were able to ensure that the Jesus sculpture was very beautiful and had realistic facial expressions. Without a doubt, this classic sculpture of religious figures in marble is not only a church decoration, but also the best choice for your garden decoration.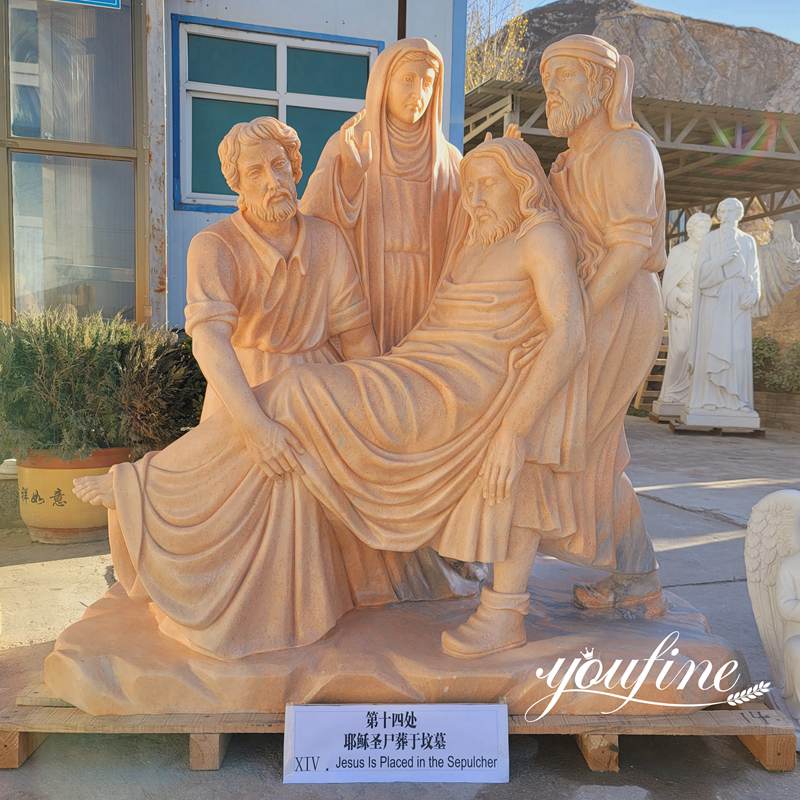 We could see that the expression of Jesus was very serene and calm, and the expressions of the saints were very sad. YouFine's high-quality marble line fully reflects the character's expression, and the character's clothes are also very realistic. Especially the nun's expression, so sad.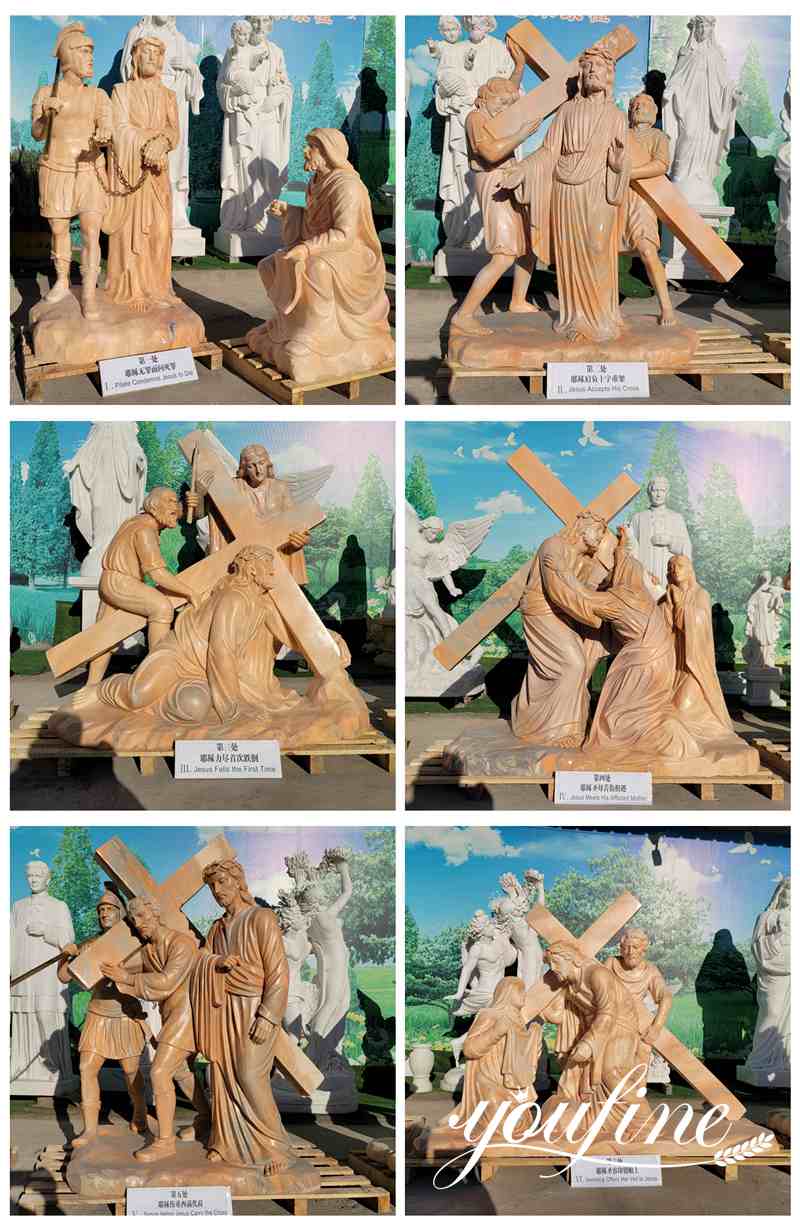 Adopt Deep Carving Technique:
This marble group Catholic Church statue adopts a deep carving technique. YouFine artists have high sculpting skills. They have been engaged in Catholic figure sculpture for over ten years. Therefore, all the details of the characters are sculpted to life. Of course, our artists have been carving marble figures for 20 years, they are artists who specialize in carving Catholic figures. All carving skills have been mastered in daily practice for decades. Especially our chief artist, Master Yuan, is a devout Catholic. Therefore, after each sculpture is completed, Yuan artists would carry out strict inspections. And he would often modify and beautify facial expressions.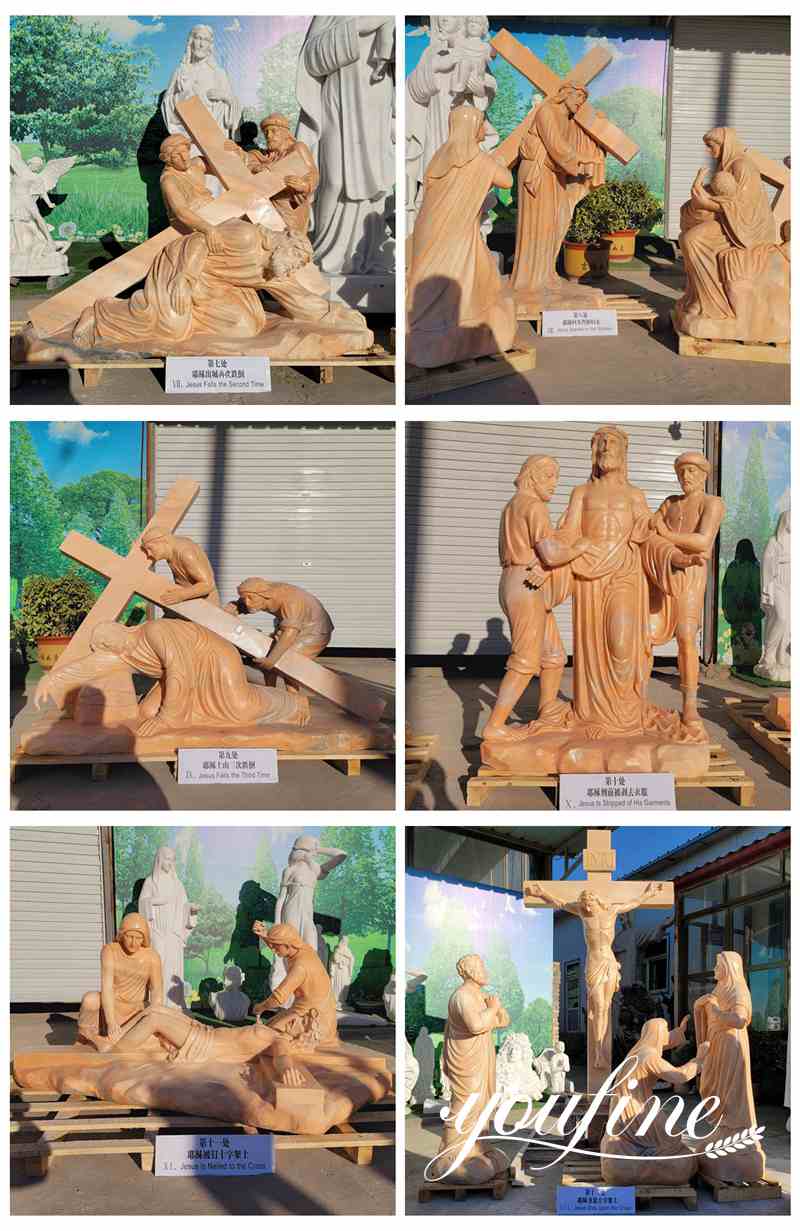 Exquisite Clay Model:
We all know that a beautiful marble Catholic Church statue comes from a perfect clay model. Therefore, our clay model artist is able to sculpt the perfect clay model. Especially since many of our Catholic characters already have a lot of ready-made clay models. Then, you could choose our existing sculpture Jesus styles, which would save you a clay model fee. Of course, our artists also take on customization, so you could tell us how you want your Catholic characters to look. YouFine would carve you beautiful sculptures of the Virgin and Jesus.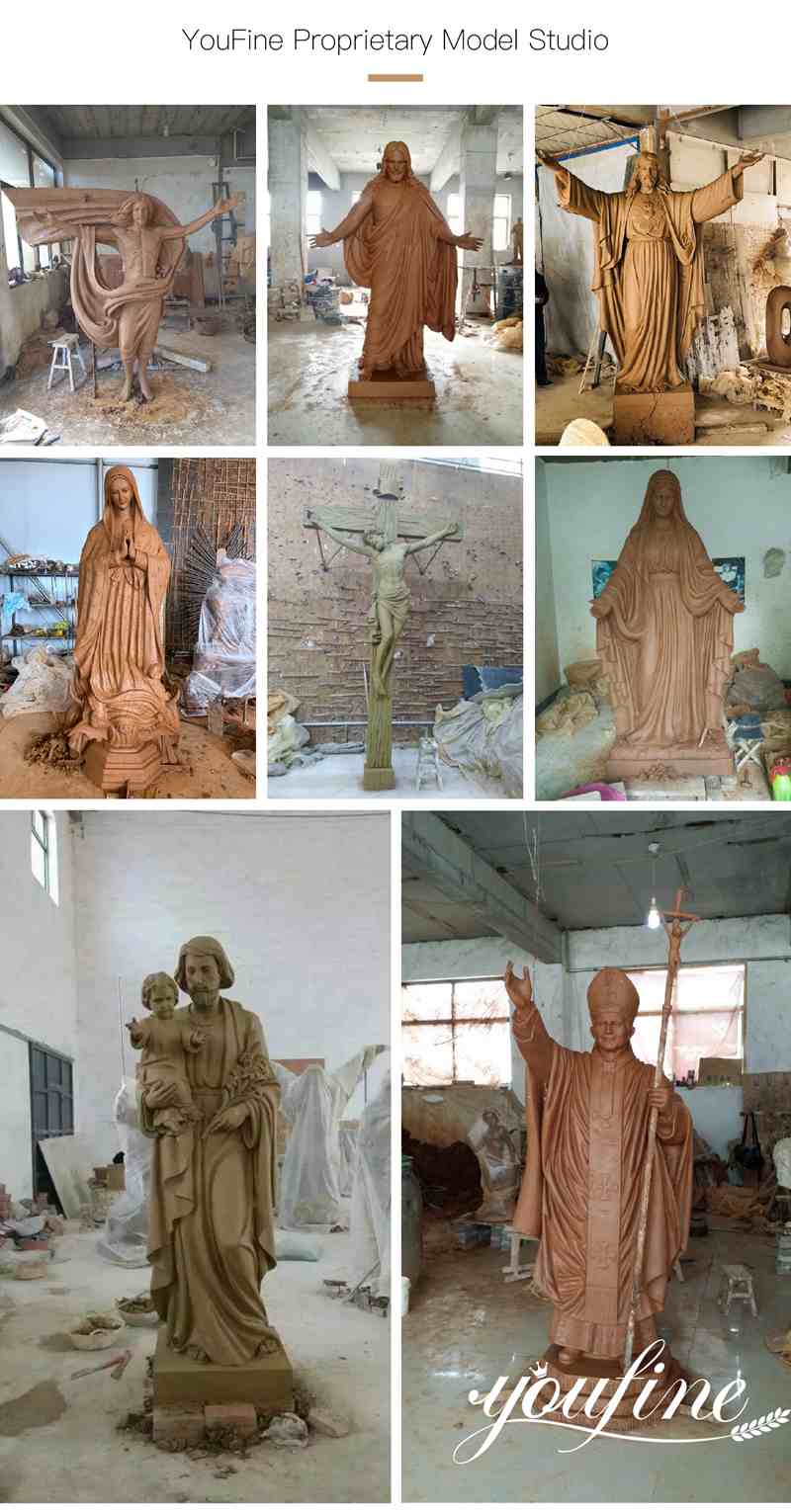 If you like this group Catholic sculpture, please contact us now, YouFine would offer you the best factory price.