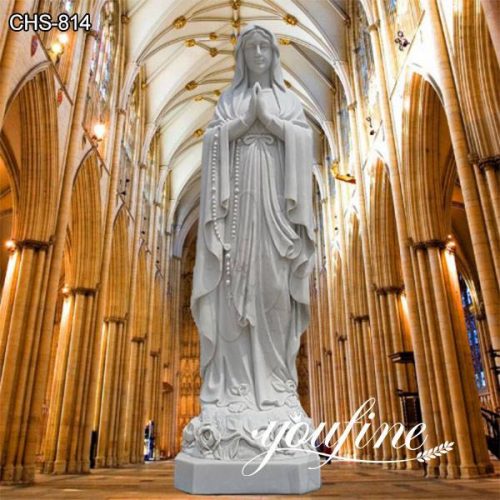 Life Size White Marble Our Lady of Lourdes Statue for Sale CHS-814
Very beautiful life-size marble Our Lady of Lourdes statue, which is a classic Catholic sculpture design completed by the top carving masters from You Fine Marble Factory.
Item No: CHS-814
Size: Customized Size You Want
Material: Natural White Marble
Insurance: Cover All the Risk
Package: Strong Wooden Crate
Service: Customize Acceptable
Technique: Art-quality Hand Carved, Polished
Advantage: Factory Direct, Door to Door Delivery
Payment: T/T, Credit, Western Union, Money gram, PayPal
Get Price
Send
Marble Our Lady of Lourdes Statue Details:
Very beautiful life-size marble Our Lady of Lourdes statue, which is a classic  Catholic sculpture design completed by the top carving masters from You Fine Marble Factory. Therefore, the quality and details of our sculptures must be impeccable. In addition, our factory also uses high-quality pure natural white marble to carve the entire sculpture to ensure the quality of the sculpture.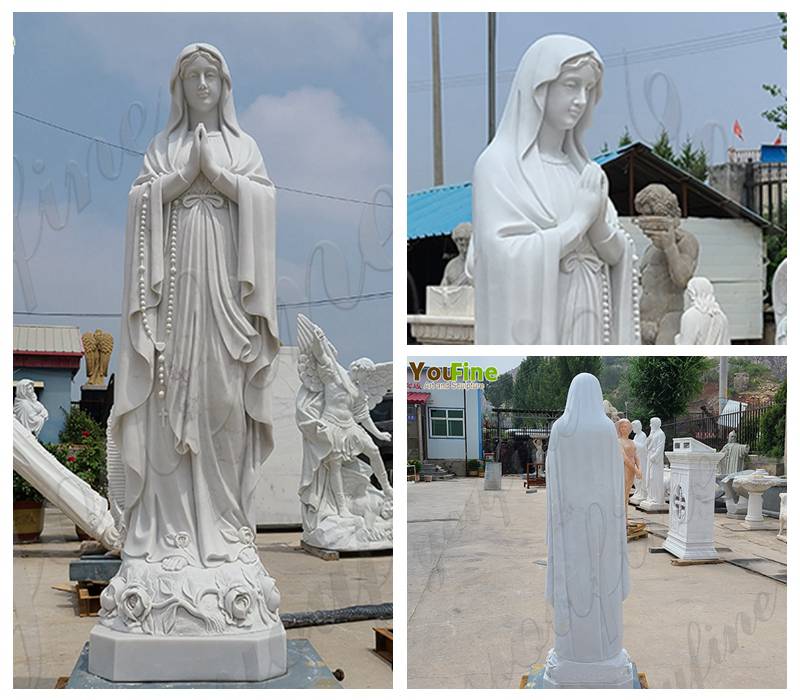 This Our Lady of Lourdes statue is a life-size, about 170 cm in height. Therefore, our Catholic statues must be the best decorations for indoor churches or outdoor gardens. You can clearly see that there is an exquisite marble base at the bottom of the Lourdes statue, with delicate and beautiful rose flowers and branches. Of course, this is the iconic symbol of Our Lady of Lourdes.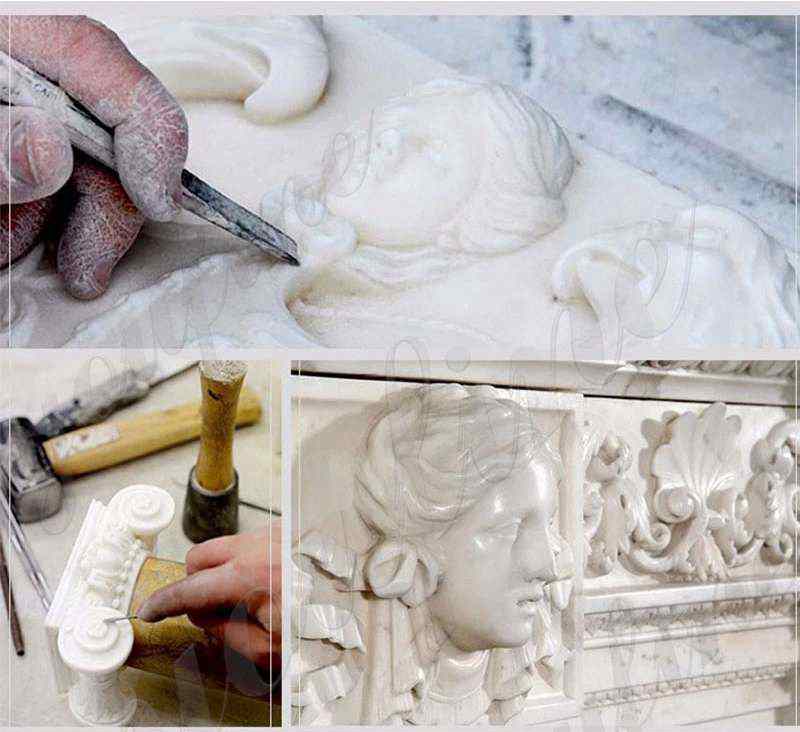 Hand Carving Process:
This beautiful life-size Our Lady of Lourdes statue must be hand-carved by the top marble carving master in our factory. He is very good at the field of religious figure sculpture and has focused on carving for more than 30 years. Our master was able to carve out the essence of Our Lady of Lourdes. Whether it is the warm smile on the face of Lourdes or the beautiful robe, the carvings are very lifelike and vivid.
Why Choose You Fine Marble Factory?
Because You Fine Marble Factory has focused on the field of catholic marble statues for more than 35 years, and our marble statue products are sold all over the world. Every people in our factory regards product quality as our lives. So, all of our statues quality and attention to detail are always our top priority, which is why we have received widespread praise from customers.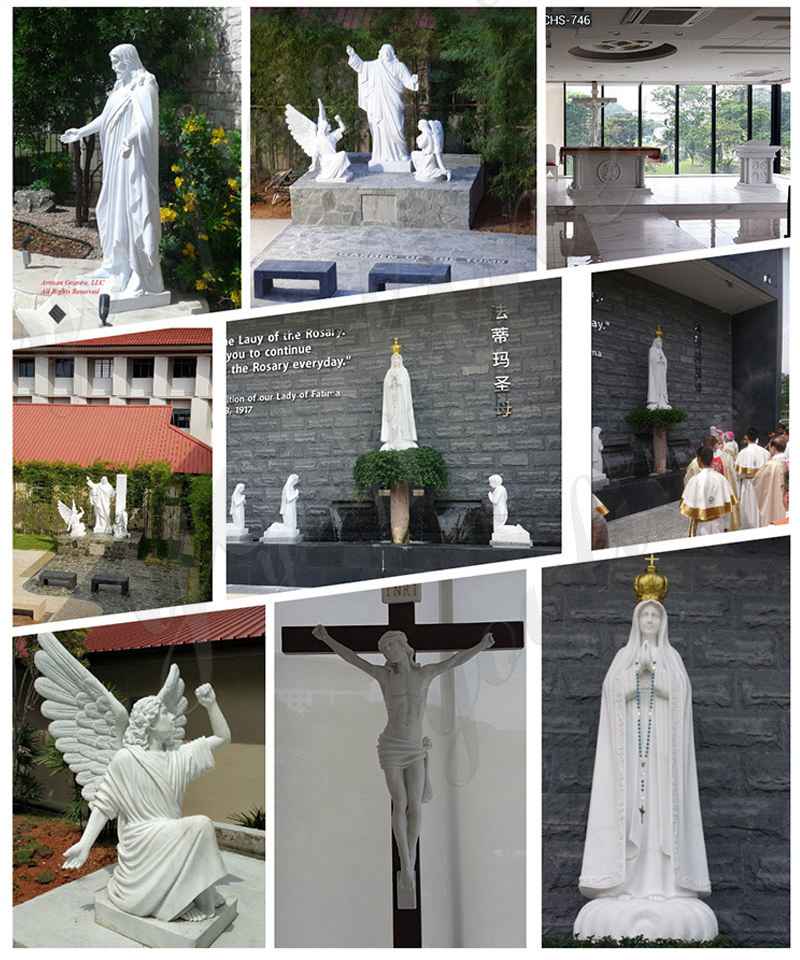 If you are interested in our Our Lady of Lourdes statue or want to learn about other marble Mary statues, you can always contact our staff to get product catalogs. Of course, you can also click this link to view other products: https://www.churchaltarpulpit.com/product/virgin-mary-statue