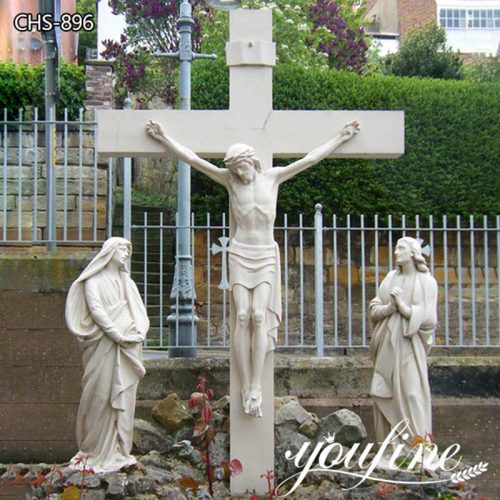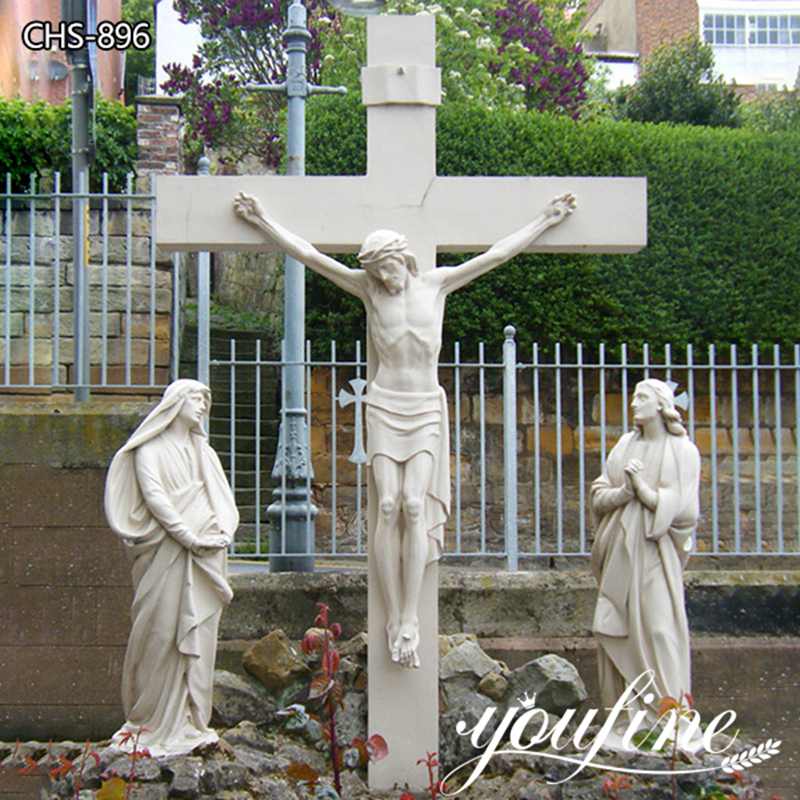 Life-size White Marble Jesus on the Cross Sculpture Supplier CHS-896
This holy white Jesus on the cross sculpture is an ideal decoration for a church or garden, recalling the crucifixion of Jesus and redeeming the benefits of his passion and death. YouFine offers a wide variety of high-quality marble religious Jesus statues.
Item No: CHS-896
Size: Customized Size You Want
Material: Natural Marble Stone
Insurance: Cover All the Risk
Package: Strong Wooden Crate
Advantage: Factory Direct; Door-to-Door Delivery
Technique: Art-quality Hand Carved, Polished
Get Price
Send
The Cross Represents Love and Redemption:
The cross was originally a torture tool used to execute prisoners in the Roman Empire. After Jesus died on the cross, the cross was given a new meaning, representing God's love and redemption for the world, and it is a sacred and inviolable symbol. Therefore, devout Catholics would draw or wear a cross on their chest to strengthen their faith or to commemorate the death of Jesus for the salvation of all mankind.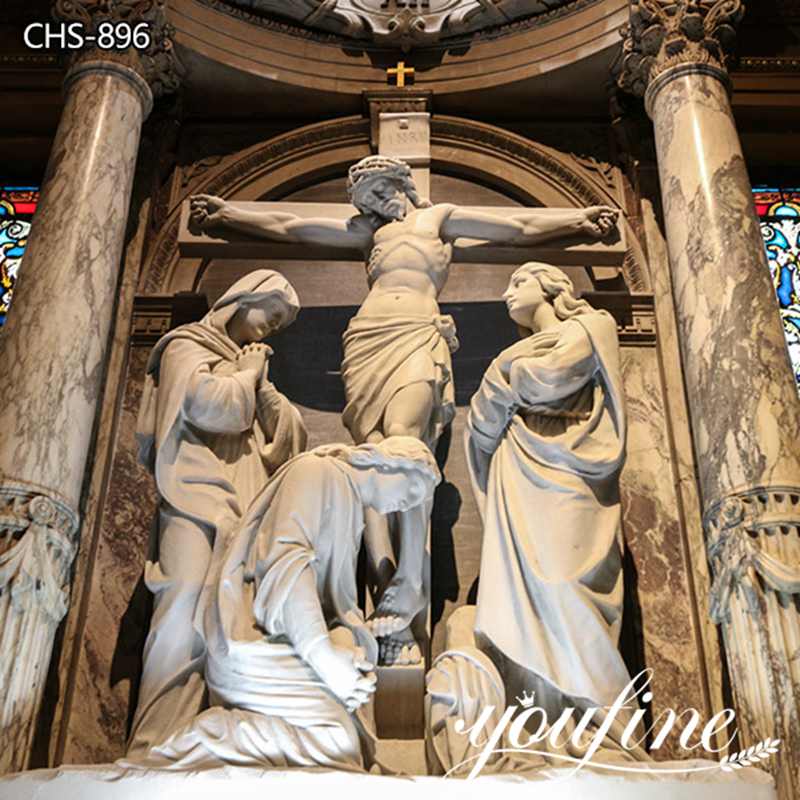 Introduction of Our Marble Jesus Statue:
This white marble sculpture of Jesus on the cross shows people the scene of Jesus being crucified on the cross for the sins of all mankind. We use A-grade white marble to make this sculpture which makes it looks sacred and holy. YouFine's top artists who are also devout Catholics carve this sculpture by hand. They could be able to accurately capture every detail of the sculpture and carve it with great care. So this detailed marble Jesus sculpture deserves your selection.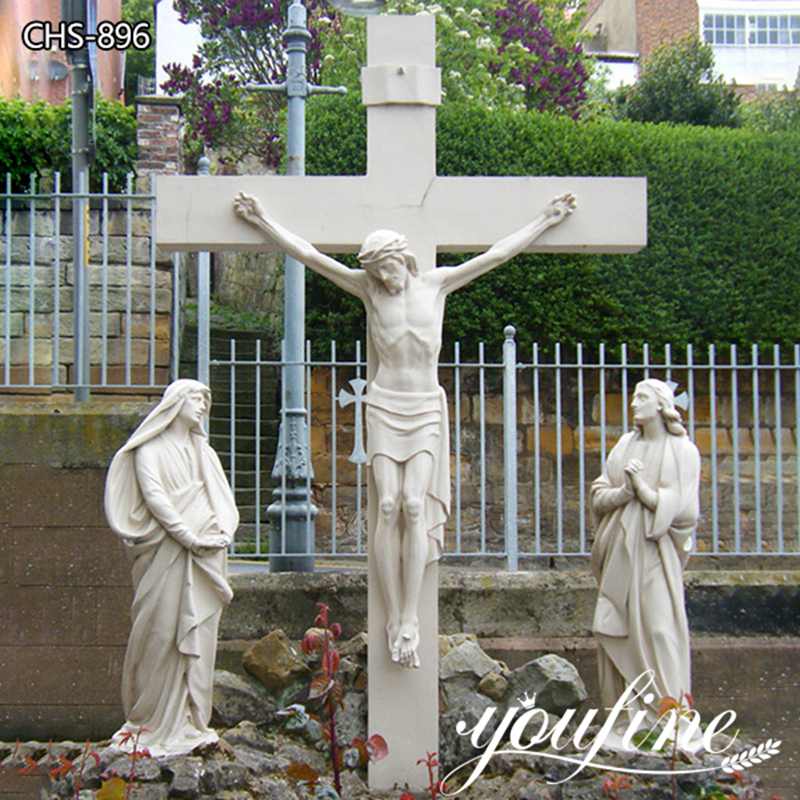 Available in different Sizes and Designs:
YouFine is very professional in making custom sculptures and has numerous experience in making custom sculptures. So at YouFine, there are not only get life-size Jesus sculptures for sale but also large-size Jesus sculptures as you want. We could recommend you the right size of sculpture based on where you place it too. Except for the size, there are many marble Jesus statues of different designs we could supply. Shown below are some of our very popular marble Jesus sculptures for your reference.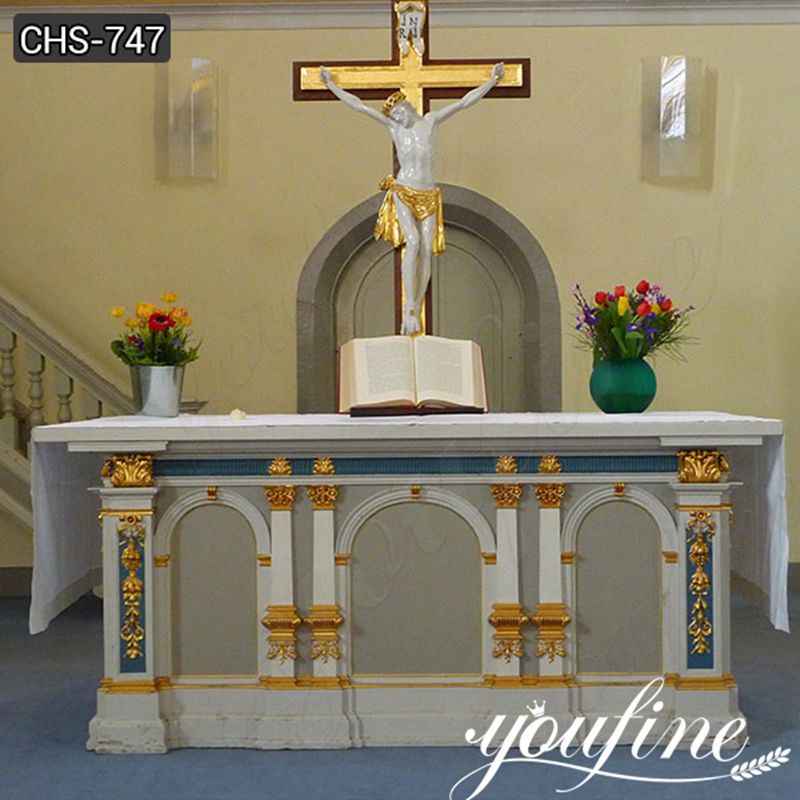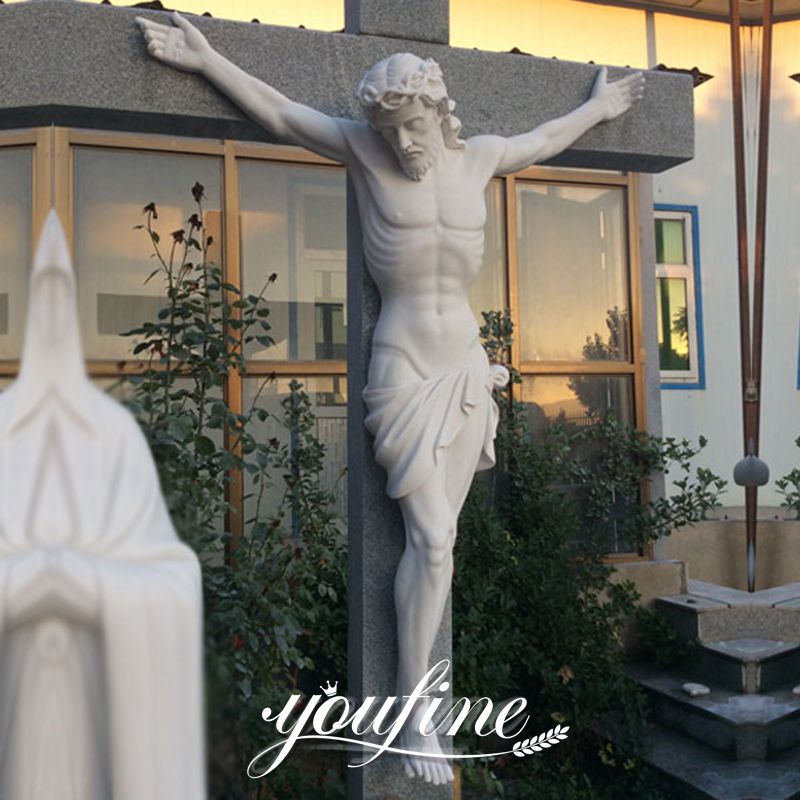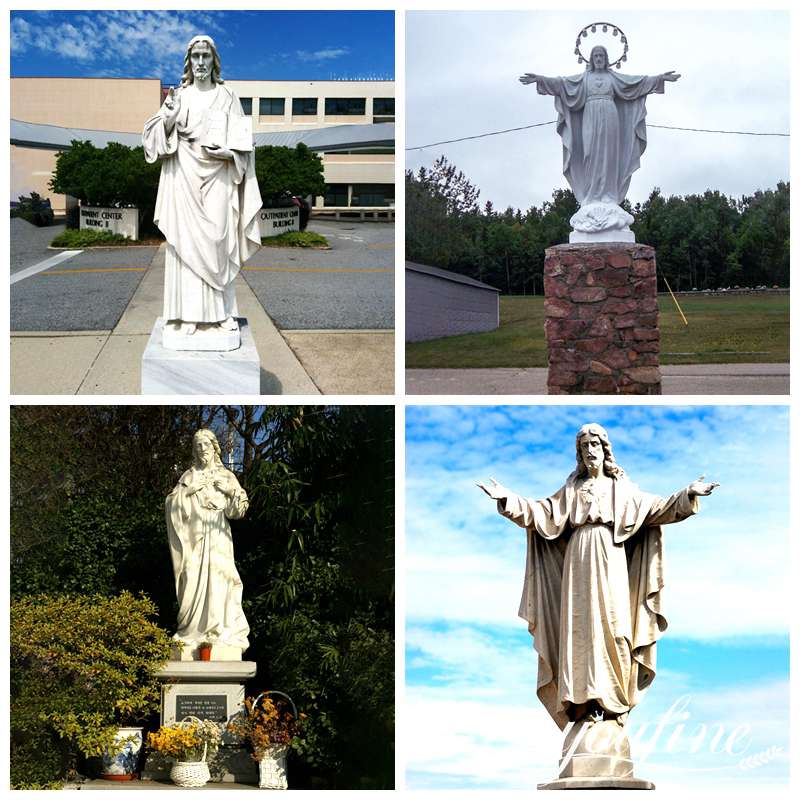 YouFine-A Top Sculpture Supplier:
YouFine a sculpture factory specializing in religious and church sculptures and it has been 40 years since the establishment of YouFine. Our aim is to provide our clients with high-quality sculptures, so we are very serious about the selection of materials and the strict demands on the artist's carving skills. At the same time, we pay more attention to the needs of customers, so the products we provide, including but not limited to marble altars, pulpits, and Mary sculptures, all support customization.
If you are planning to buy a Jesus sculpture, YoFine would be your good choice and meets all your requirements. Please feel free to contact us.