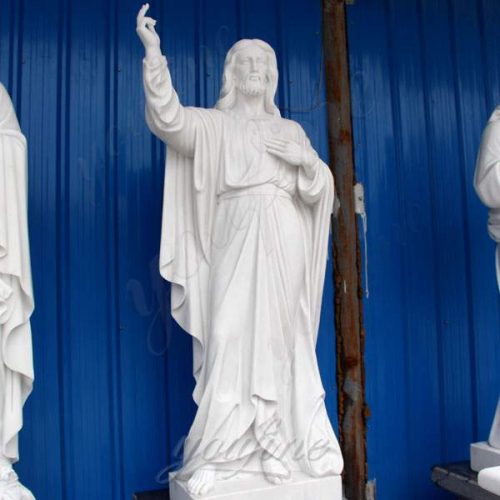 Life Size Religious White Marble Statue of Jesus with Sacred Heart CHS-300
Item No: CHS-300
Size: 180 or Customized Size
Material: Grade White Marble
Insurance: Cover All the Risk
Package: Strong Wooden Case
Service: Customize Acceptable
Place of Origin: Hebei,China (Mainland)
Superiority 1: Free Custom Made
Superiority 2: Foundry Supplying Directly
Superiority 3: 30 Years Quality Guarantee
Technique: Art-quality Hand Carved, Polished
Color: Pure White & Red Marble or Customized
Get Price
Send
This Religious White Marble Statue of Jesus adds a sense of spirituality to your church or home garden decoration. This statue is made of high quality stone materials, so it has a "stone-like" feel and a marbled white finish. The statue of Jesus shows Jesus raising his right hand and putting his left hand in the position of the Sacred Heart, if he is praying and blessing with people.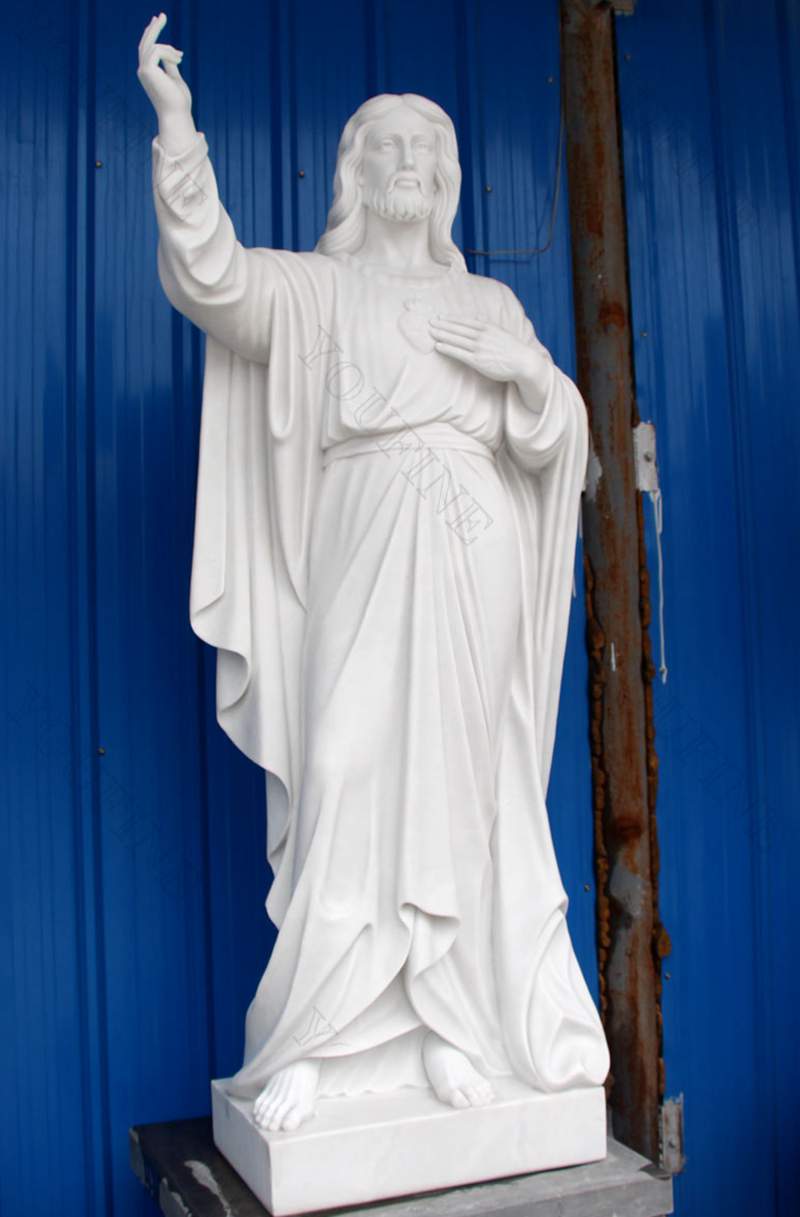 Religious White Marble Statue of Jesus Details:
A. The sacred heart statue is handmade, with a detailed outline and many delicate features. The all-white tones are perfectly matched to the statue.
B. This statue was handmade in China.
C. The statue is made of high quality white marble materials.
D. The statue is built by Chinese master craftsmen with attention to detail.
E. This statue is suitable for indoor or outdoor use.
F. The dimension of the statue is 180cm with a base.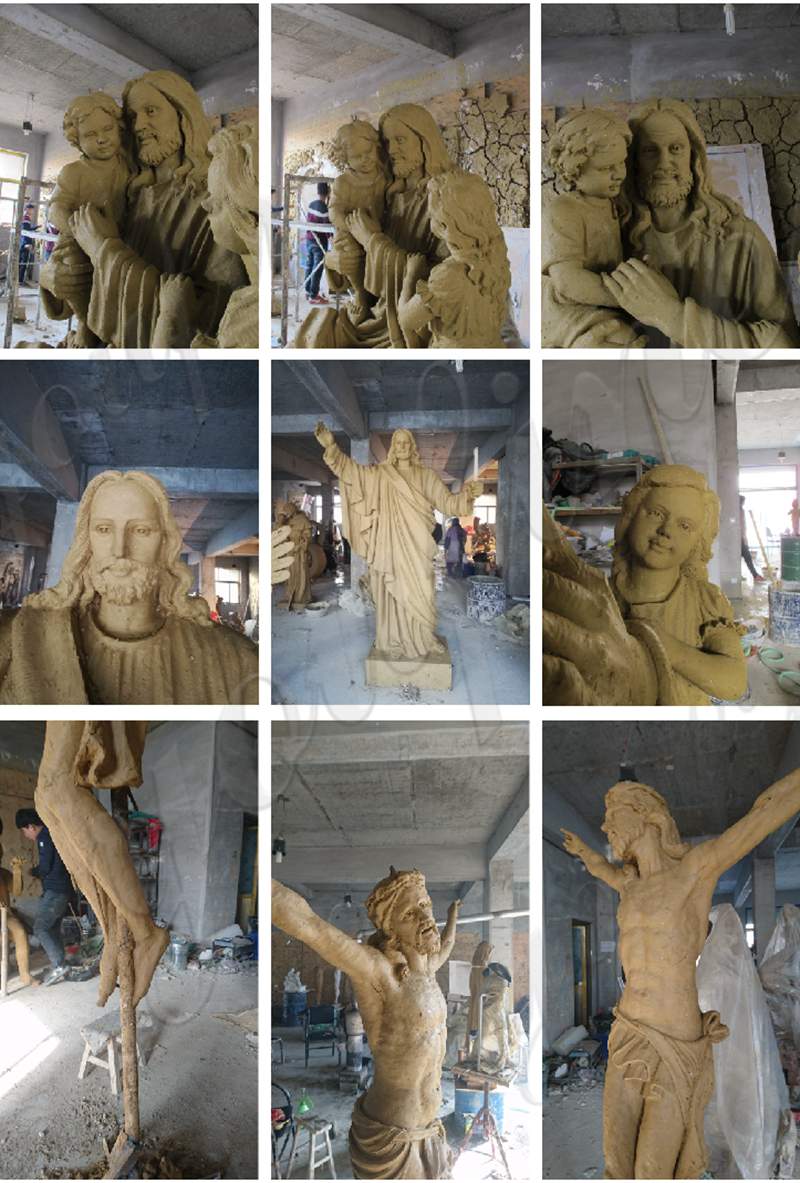 Do you learn about the stone? Stones, also be called as rocks in scientific term. Stones are also available in a variety of materials, including marble, granite, travertine, sandstone. Such as marble and granite, are rich in nature, but due to unfavorable physical and chemical properties, not every stone has value for sculpture products and architectural applications. It takes many years for geologists to discover a quarry that is available.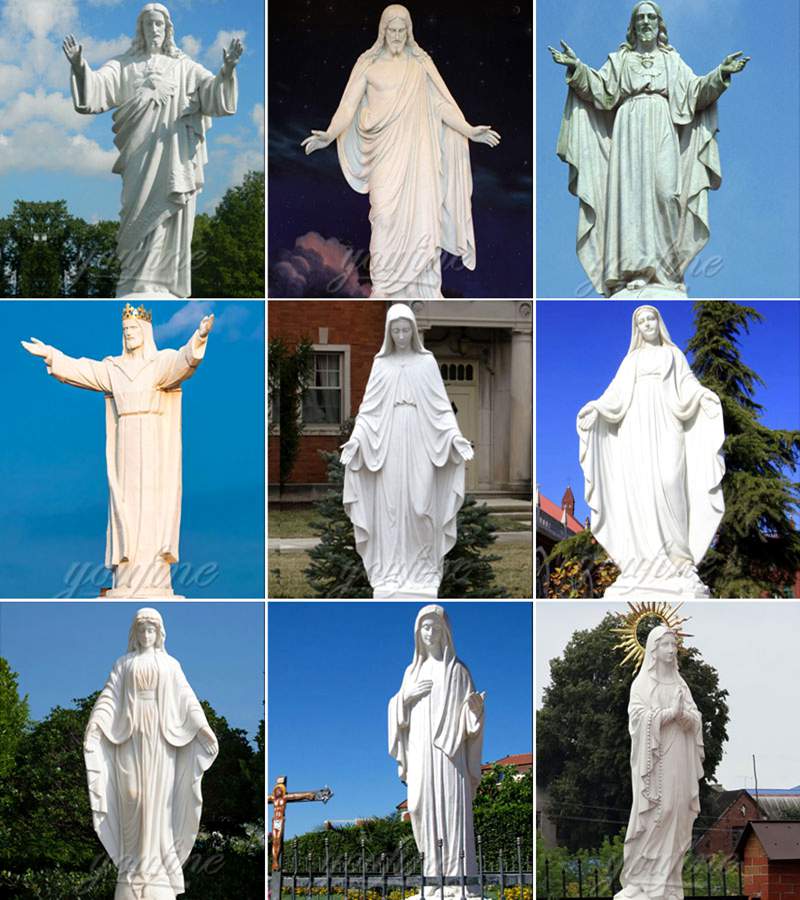 Are you looking for a quality Religious White Marble Statue of Jesus for yourself or as a gift? This is a holy religious marble statue, if you are looking for an indoor Jesus statue, then there are many options to choose from. Please note that not all statues could be used outdoors, you need to make sure that the materials could withstand all the elements. Even so, you should take precautions to prevent outdoor statues from being affected to maintain optimal conditions.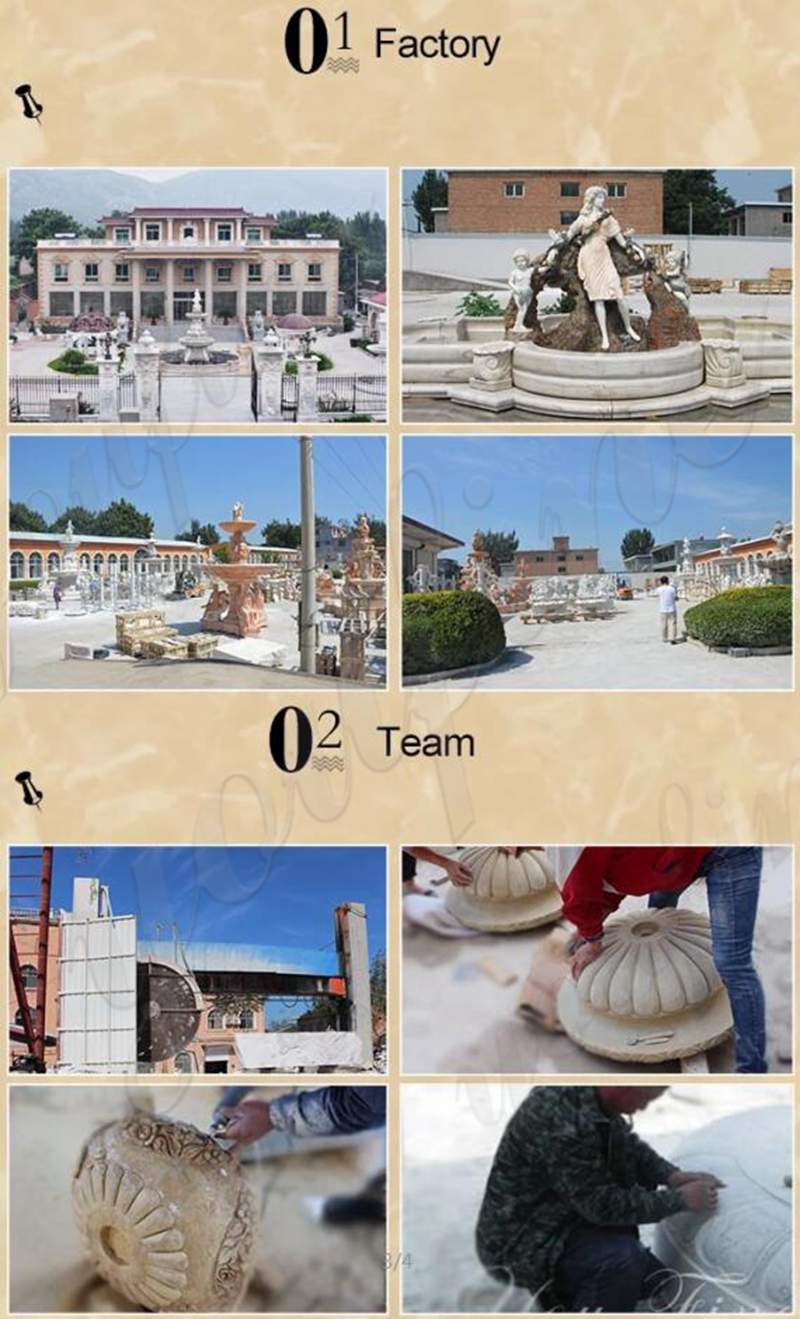 The quality of our Life Size Religious White Marble Statue of Jesus is very good, therefore, you could safely place the sculpture outdoors. If you want to get this one, please contact You Fine Art Sculpture quickly!