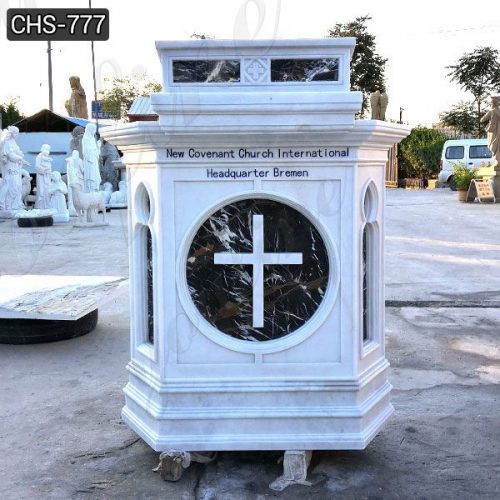 Life Size Natural White Marble Pulpit for Church Use Suppliers CHS-777
This white marble pulpit for church is one of the design styles of our factory. The pulpit is made of high-quality and natural white marble materials. Therefore, the quality of our pulpit must be the highest quality.
Item No: CHS-777
Size: 130 cm or Customize
Material: Natural Marble
Insurance: Cover All the Risk
Package: Strong Wooden Case
Superiority 1: Free Custom Made
Superiority 2: Foundry Supplying Directly
Superiority 3: 30 Years Quality Guarantee
Get Price
Send
Life-Size Natural White Marble Pulpit Detail:
This white marble pulpit for church is one of the design styles of our factory. The pulpit is made of high-quality and natural white marble materials. Therefore, the quality of our pulpit must be the highest quality. We clearly know that the pulpit is the most important focal point in the church, so our marble pulpit must be unique and elegant, able to attract and welcome the congregation.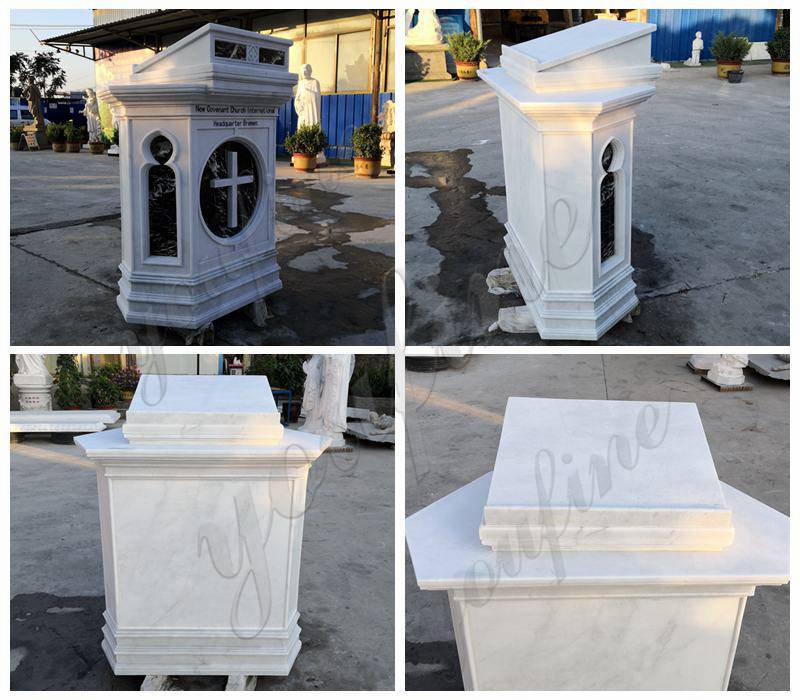 The Important Role of Marble Pulpit:
The natural white marble pulpit is an indispensable part of the church. The pulpit is used by priests to explain the Bible to devout believers. Because it is the focus of sermons, some classic symbols are often carved on the pulpit, such as crosses, gospels, Latin icons, and so on. Of course, these marks could be customized according to customer requirements. And we are also happy to advise you on personal inscriptions and designs.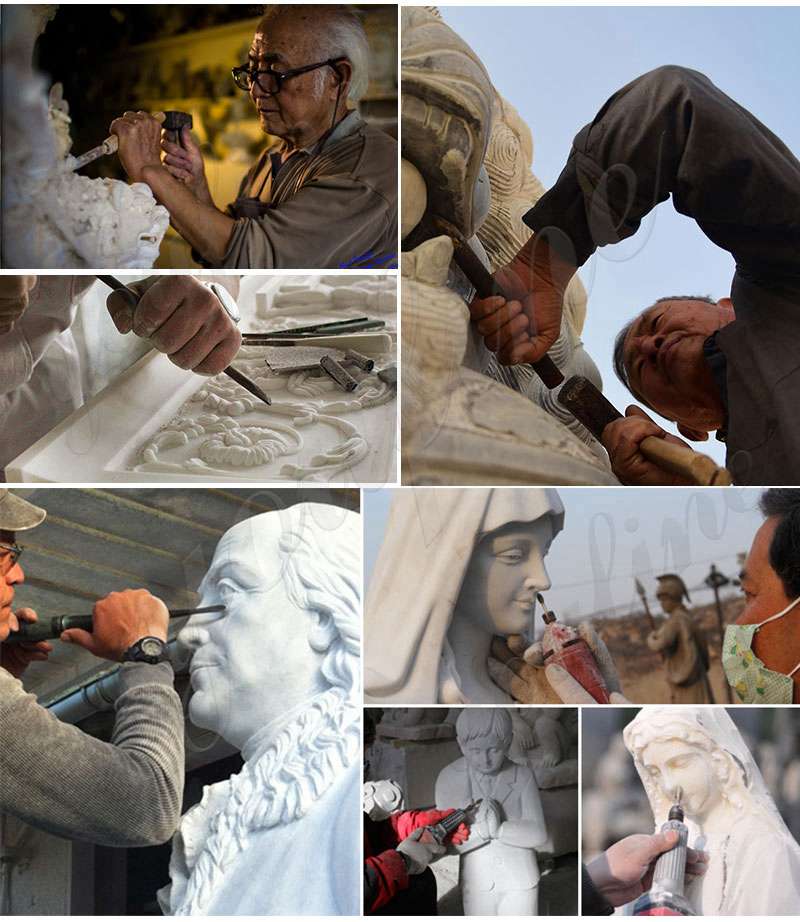 The High-Quality Products We Provided:
We are a professional manufacturer of marble pulpit. For many reasons, marble pulpit or altar is becoming more and more popular in Catholic churches with modern design. In addition to its simplicity and beauty, the pulpit made of marble or granite is also very durable due to its hard material. Therefore, you could place it in any Catholic church and use it for hundreds of years without any quality problems.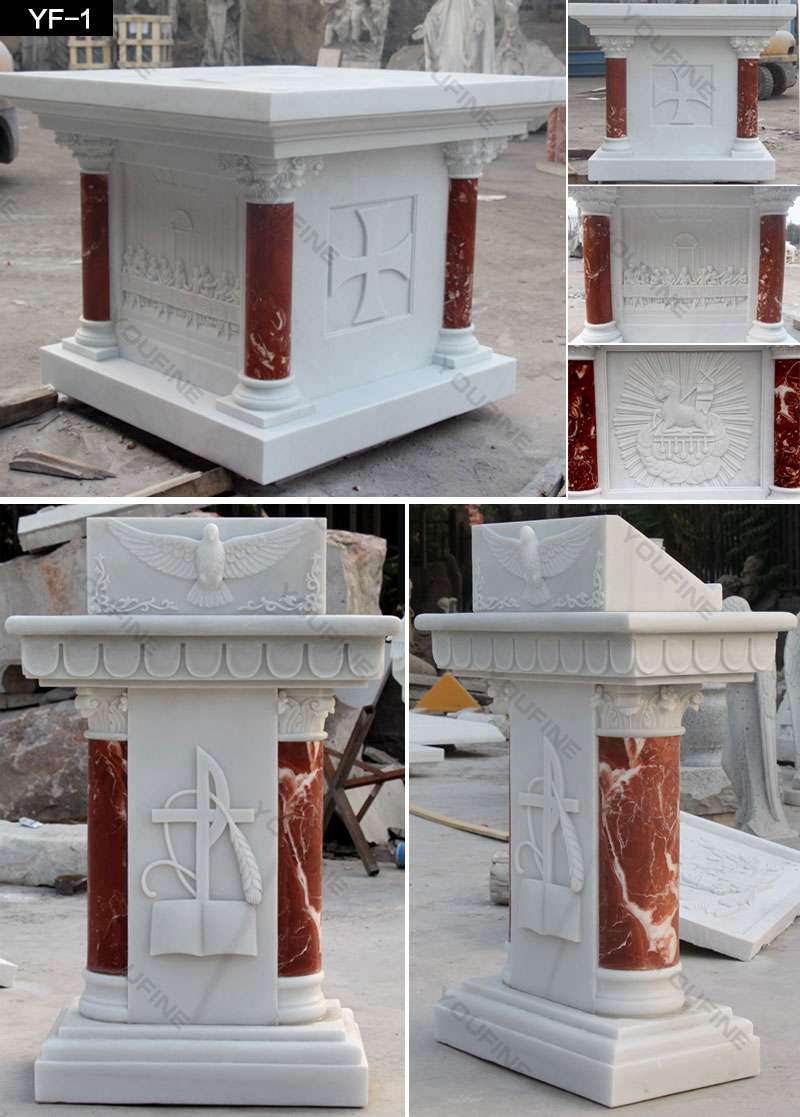 More Designs of Marble Church Pulpit:
As a professional marble carving factory, You Fine Art Sculpture Factory has specialized in carving various Catholic marble sculptures and products for more than 37 years. Therefore, we could provide you with a series of natural white marble pulpit designs to meet the needs of different customers and different church style designs. Our professional design team could provide you with innovative designs, ranging from traditional appearance to modern appearance.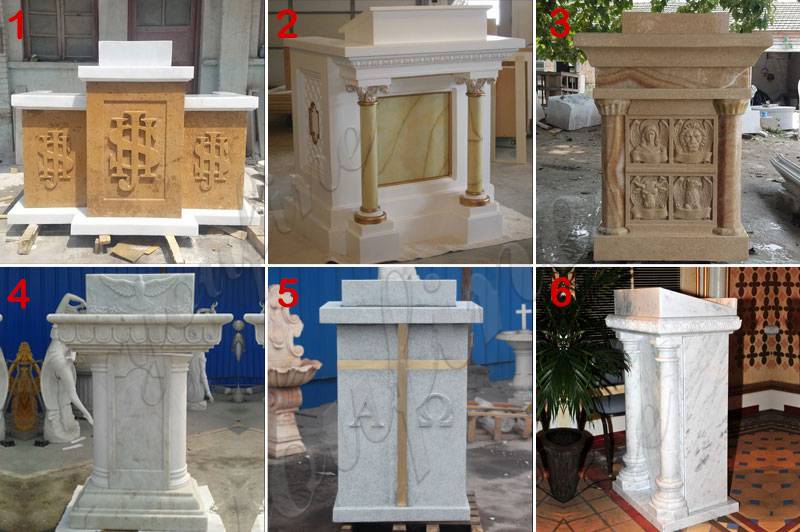 As a carving factory with many years of experience in making white marble pulpit for church, we are sure to provide you with marble forums that satisfy you. We must be your trusted supplier of church products.