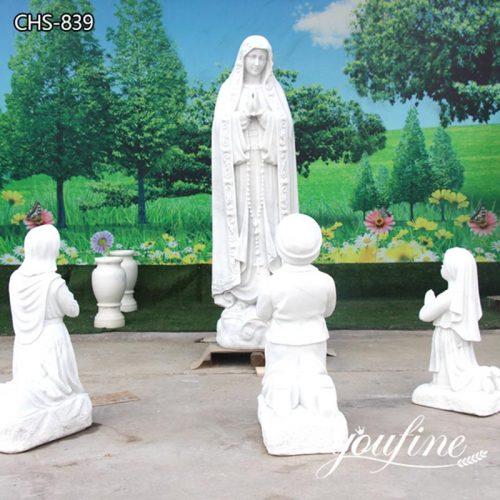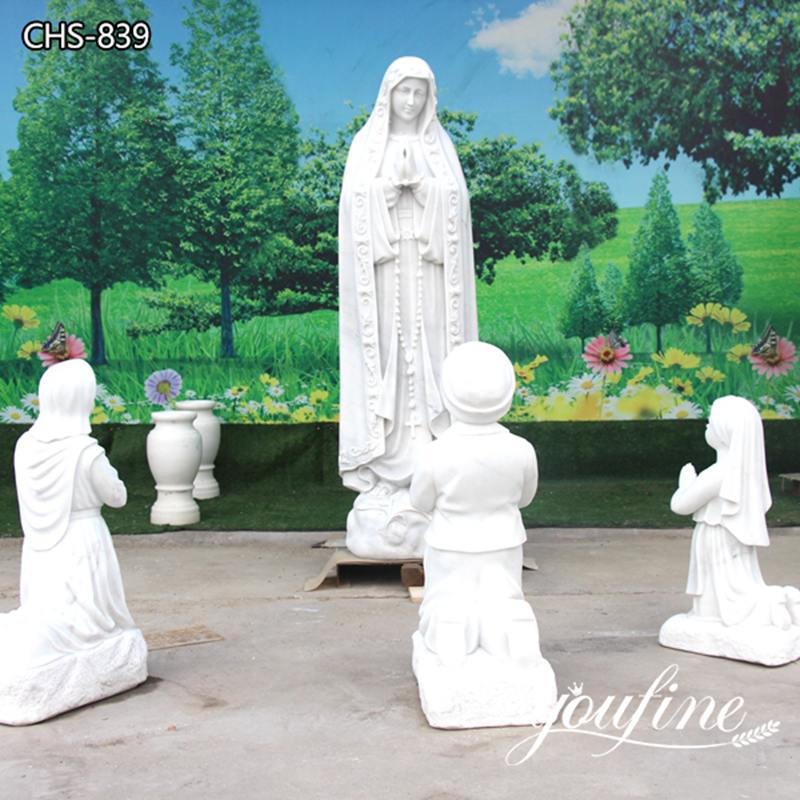 Life-size Marble Statue of our lady of Fatima with Children for Sale CHS-839
The marble statue of our lady of Fatima is our best-selling sculpture product. Made of marble material, a stable and beautiful material. The size is life-size, we could also support customization. If you are interested in this product, please click the link below and contact us immediately.
immediately.
Item No: CHS-839
Size: Customized
Material: Grade Marble Stone
Quality: 100% Quality Insurance
Package: Strong Wooden Crate
Technique: Hand Carved and Polished
Payment Term: By T/T,30% Deposit, and 70% Balance before Shipping
Get Price
Send

Statue of Our lady of Fatima Details:
We made this marble statue of our lady of Fatima for our Catholic client Tom. The priest of the church bought this sculpture of the Virgin and the children and placed it in the open space of the church. The statue of the Virgin has received unanimous approval from the local community. And you could clearly see the very kindness of the Virgin.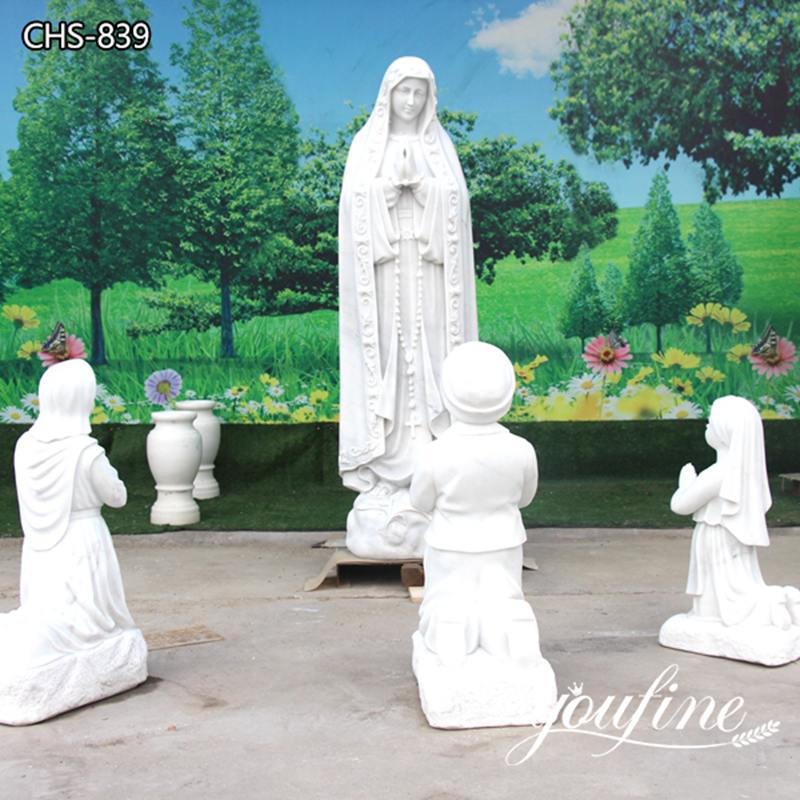 Reasons to Choose YouFine:
First, every time our client is dissatisfied with a sculpture, we restore it until they think it's ok. Then we move on to the next step. And, when our clay model is finished, we start making marble statues according to the model. Because the model is very similar to the original image when we send the finished image to the client. He was very happy and asked us to send him the children's sculptures as well. YouFine makes every sculpture with heart, so every detail of our Madonna sculpture is well done. YouFine statue of our lady of Fatima is really an attractive sculpture! These children's sculptures are also very cute and vivid.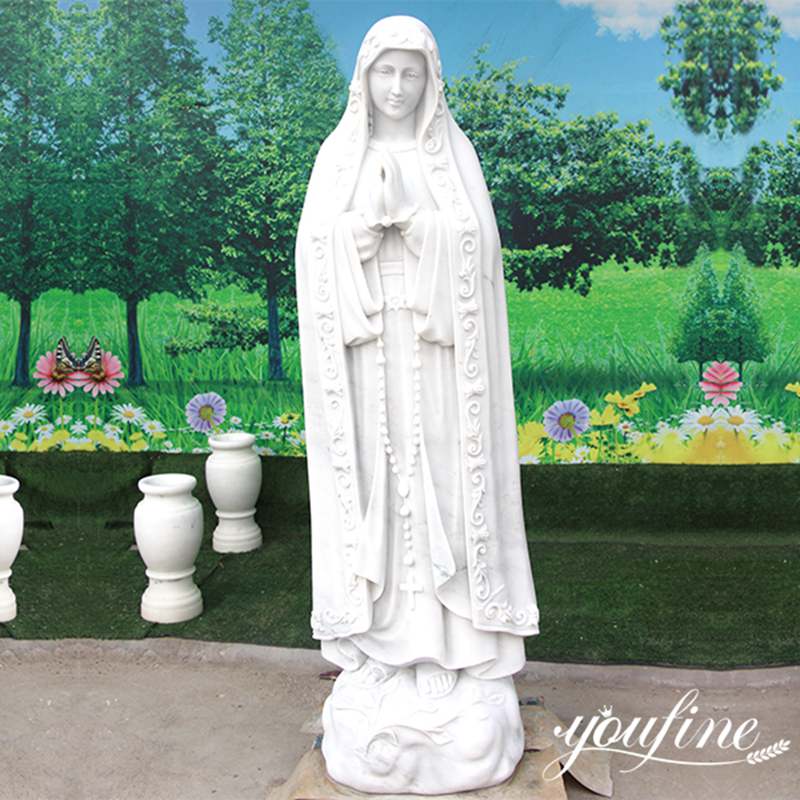 Beautiful Clay Moulds:
After confirming the design, our artists start to prepare the clay material and internal structure. First, our masters printed the Fatima Statue for Sale photos. Regarding the dress and face shape, our master modified the mold again and again to achieve a similarity of more than 95% with the original design.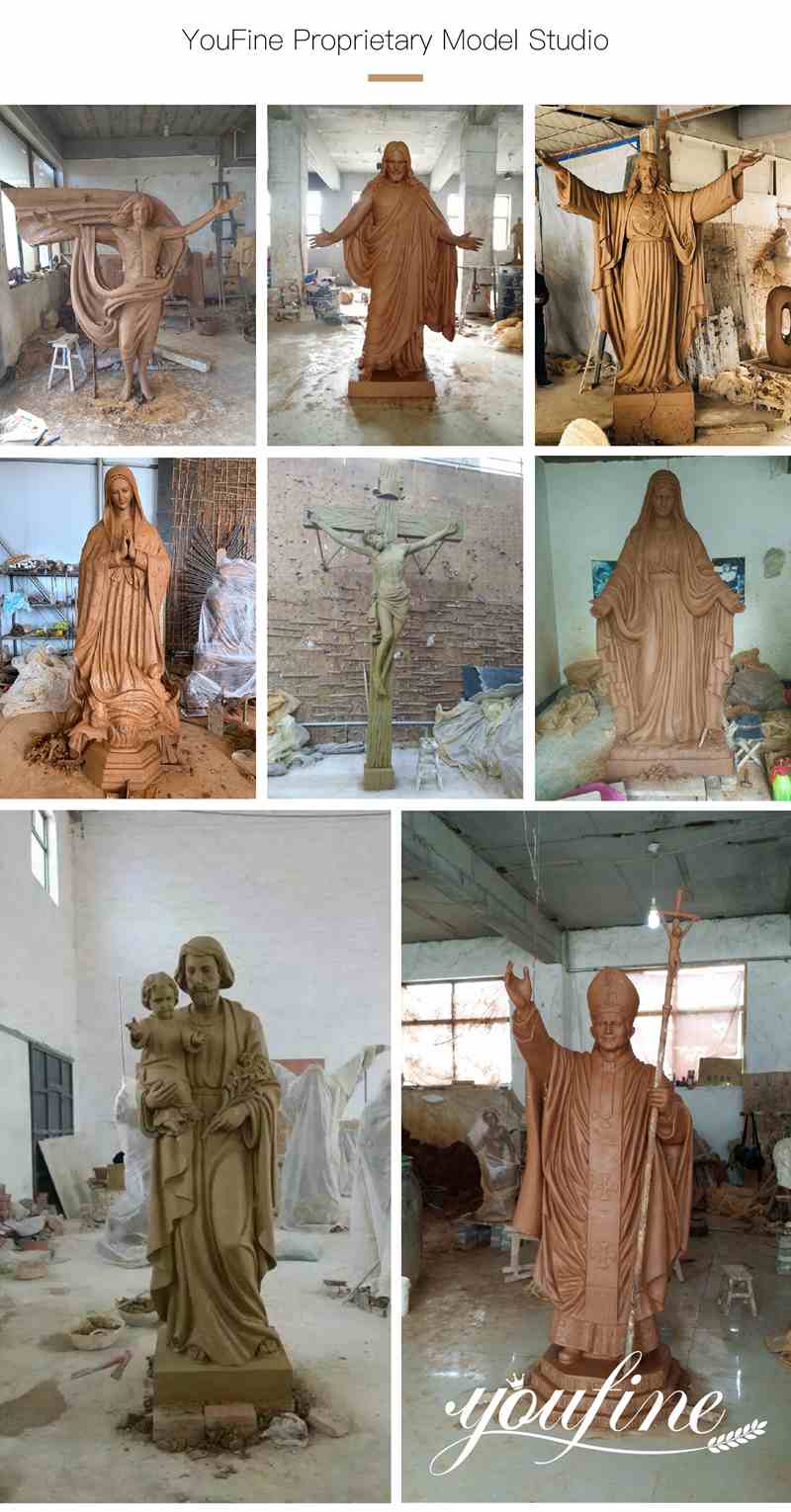 More Options for Our lady of Fatima Statues:
The design of the YouFine our lady of Fatima statue could be customized. We have done various forms of sculpture design of our lady of Fatima. And we also have many styles of Madonna sculptures, so there are many choices. We have Our Lady of Luther, Our Lady of Guadalupe, Our lady of grace statue, Virgin Mary statue, more Our Lady to choose, we have everything you want.
So choose YouFine, we would provide you with the best quality sculpture of our lady of Fatima and the best service. If you have any needs, please feel free to contact YouFine.