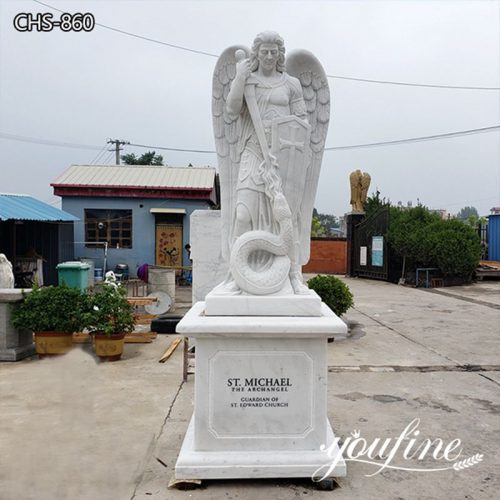 Large Marble St Michael Statue Garden Decor Factory Supplier CHS-860
At YouFine Art Sculpture, you could definitely choose your favorite white marble St Michael statue as your garden decoration. Our St. Michael sculptures could decorate your outdoor garden or other indoor spaces. Please feel free to contact us, we could definitely offer you the best factory price.
Item No: CHS-860
Size: Customized Size
Insurance: Cover All the Risk
Superiority 1: Free Custom Made
Superiority 2: Foundry Supplying Directly
Keyword 1: Saint Michael Statue for Sale
Keyword 2: St Michael the Archangel Outdoor Statue
Advantage: Factory Direct; Door to Door Delivery
Get Price
Send
Marble Statue Details:
Our marble St Michael statue has exquisite details and impeccable quality. YouFine would surely become a beautiful landscape for your outdoors. You could see St Michael holding a sharp sword. He is beheading the demon Satan. His wings are behind him, protecting St. Michael's rear. His wings are very layered and the carving is very realistic. The armor he wears is so solid. And St. Michael's shield also adopts Catholic elements.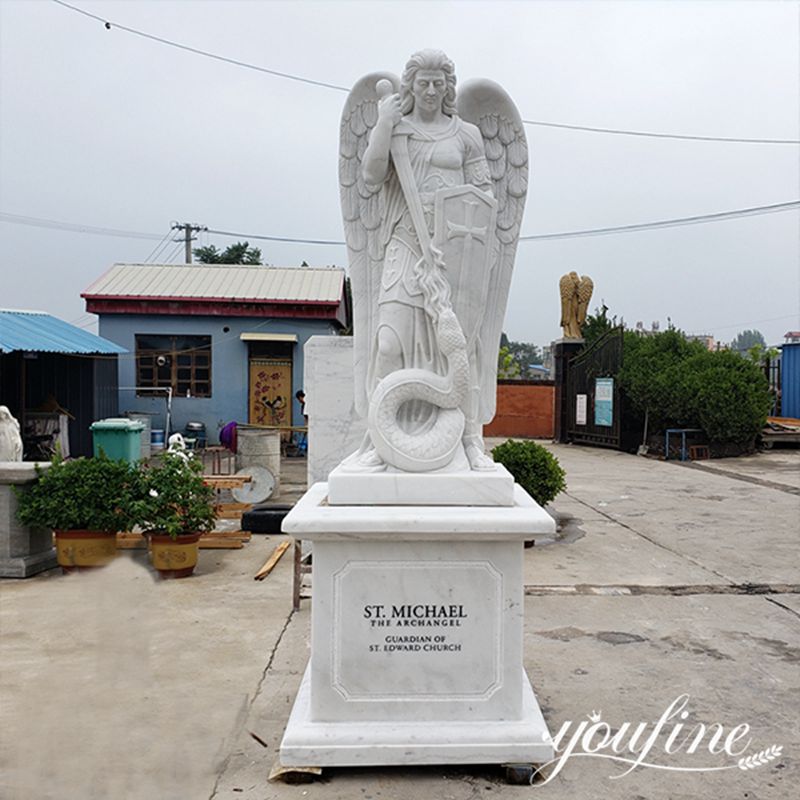 YouFine Excellent Sculptor:
How realistic and vivid the details are in this beautiful and amazing garden marble statue. Although it is only made of solid stone, our artists could carve such a real image of an archangel. This is entirely the result of hand-carving by professional artists in our factory. Our factory has very experienced sculptors who have learned their sculpting skills from their parents. Therefore, our artists have pursued and loved the art of carving since childhood.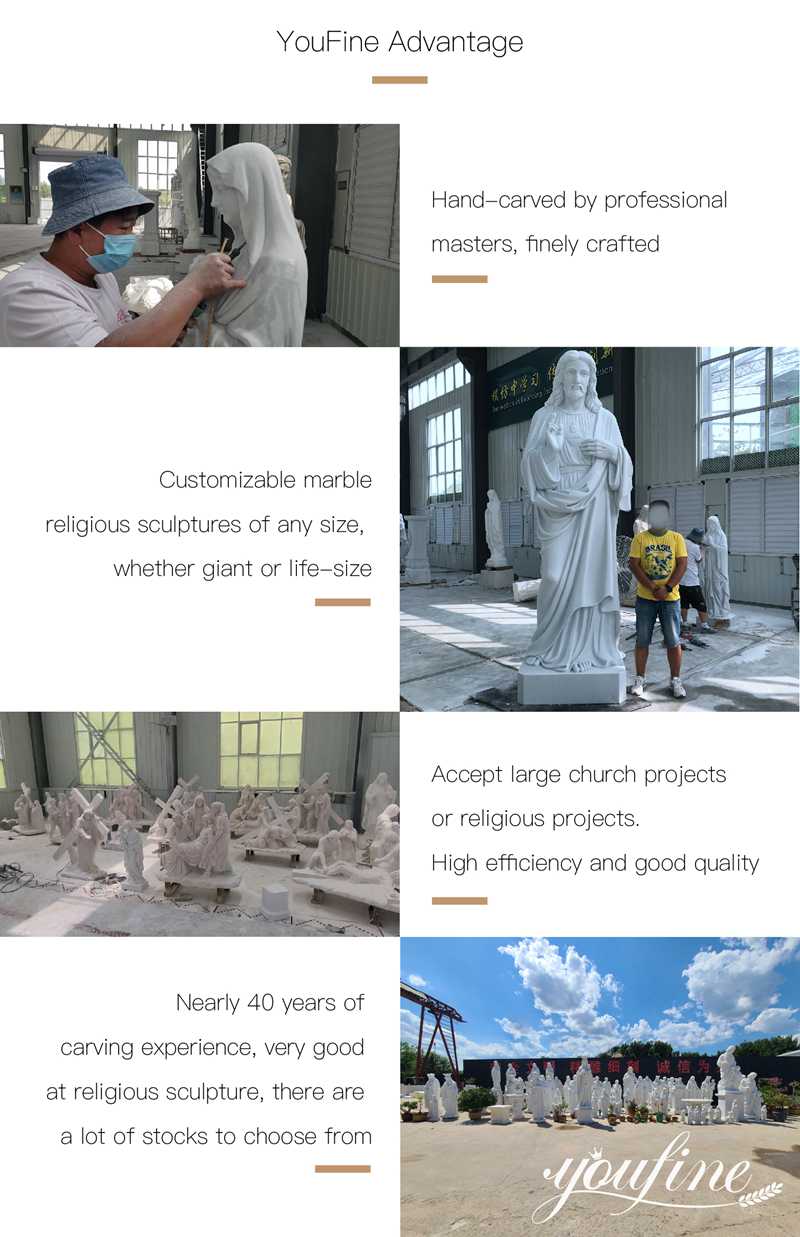 Where Could Statues be Placed?
Our exquisite white marble Archangel Statue is life-size. First of all, the most suitable location is to place it in the church. Secondly, the sculpture could also be placed in the school. Of course, there are also many customers who would place the Archangel sculpture in the jungle. In addition, this Catholic sculpture is also perfect for outdoor public spaces. Whether it is placed in your own garden or placed in outdoor parks, meadows, squares, or hotels, the manor is a good choice. Made of solid and high-quality white marble, it could be used outdoors for hundreds of years without any quality problems. And it could become a work of art passed down from generation to generation.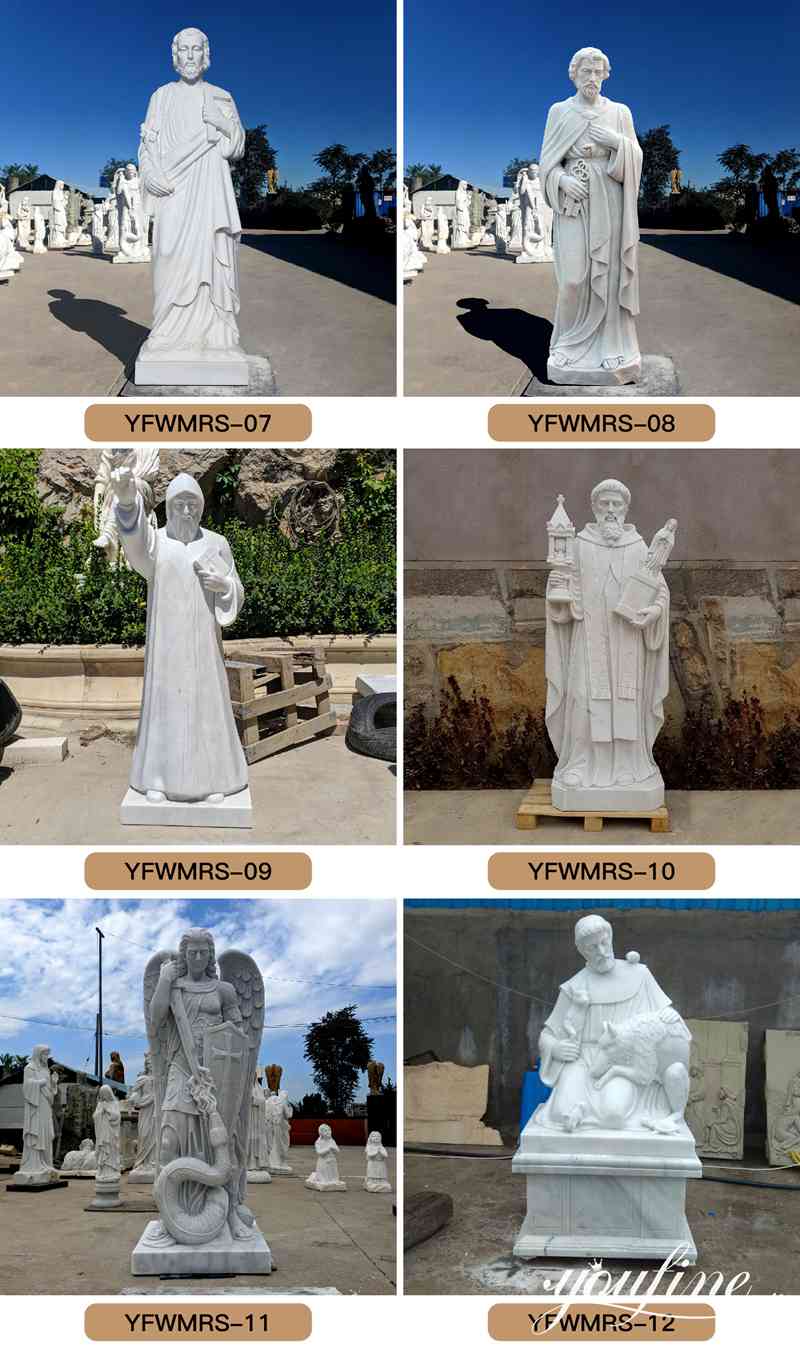 Because YouFine is a professional marble carving factory, our factory could provide you with customized services. We could customize your desired size design for you. If you have a garden design catholic statue that you like, please feel free to contact us, we could definitely offer you the best factory price.