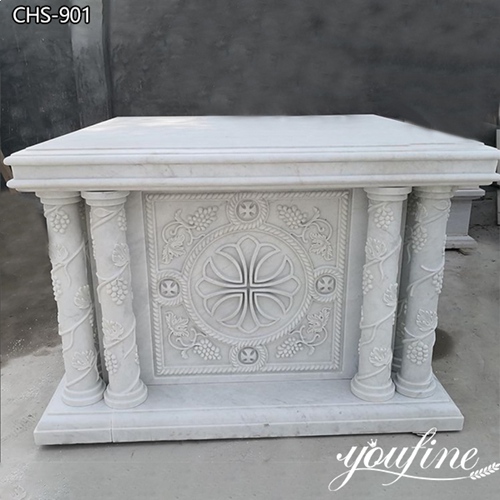 High-quality White Marble Church Altars Manufacturer CHS-901
This marble church altar, made of natural white marble, has a divine and refined design. It is an ideal church altar that not only decorates the church but also lasts for a long time. If you are interested, please read on for more information.
Item No: CHS-901
Size: Life Size or Customized
Material: Natural White Marble
Insurance: Cover All the Risk
Production Time: 40-45 Days
Delivery Time: 15-30 Days
Package: Strong Wooden Case
Advantage: Factory Direct; Door to Door Delivery
Color: Pure White & Red Marble or Customized
Technique: Art-quality Hand Carved, Polished
Payment: T/T, Credit, Western Union, Money gram
Get Price
Send
Detail of the Church Altar Table:
This is a marble church altar table of a relatively simple design, which is made of natural white marble blocks. It was entirely hand-carved by YouFine artists with great patience. We could clearly see the texture of the natural marble from the exterior of the sculpture. In the center of the table, there are only simple grapevines and some simple carvings for elements as decoration. In addition, the surface of the altar does not have any extra decoration. As a result, the overall look is very simple and particularly harmonious with the modern church.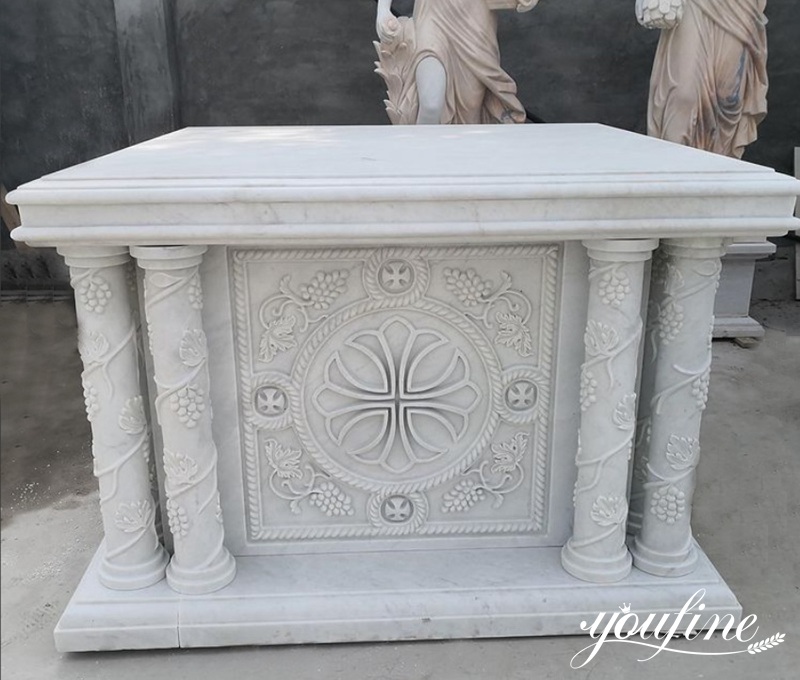 The Intricate Manufacturing Process:
YouFine marble church altars for sale are hand-carved by professional carving artists. Once the customer confirms the order and design, our artists would select the right block of marble. Then, they carve out the general shape with various carving tools. After that, the details would be constantly adjusted. In addition, each marble church altar is polished very carefully and then coated with a protective wax to ensure its beauty and longevity when in use.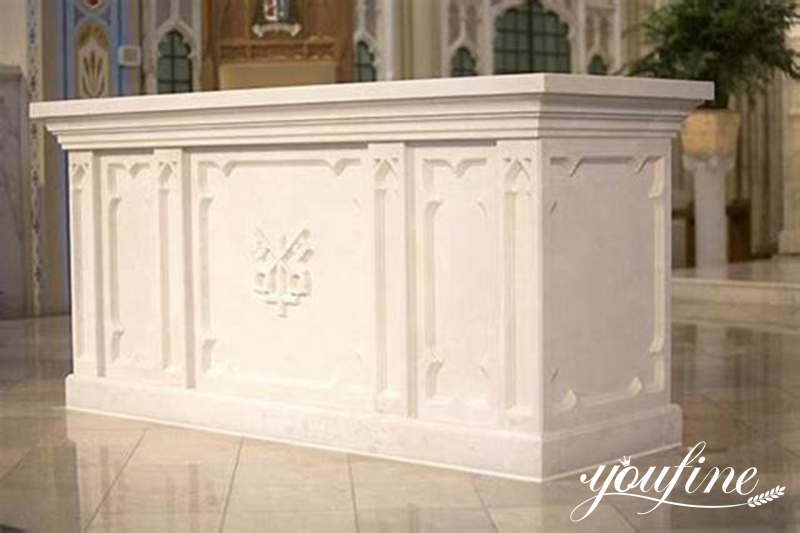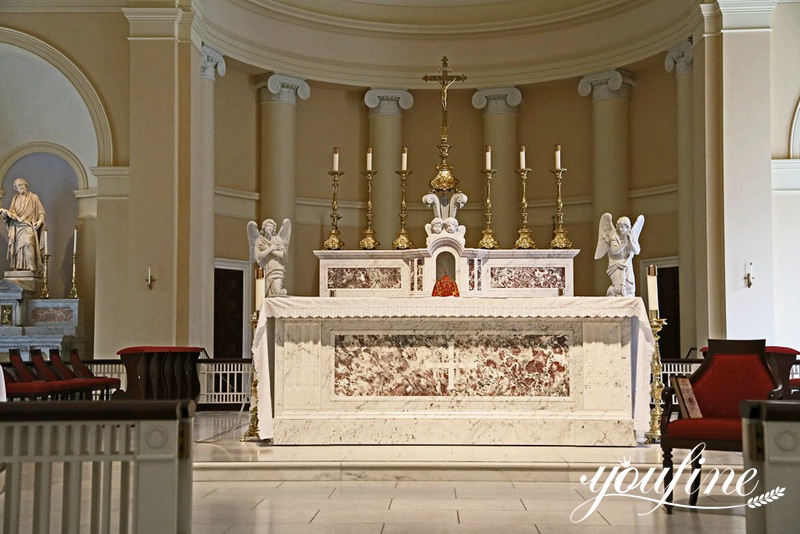 Support Customized Service:
Not only do we have specialized designs for marble church altar tables, but we also support various custom designs for church altars. If you already have a definite design for your marble altar, you could send the involved design to our customer staff. We could customize it strictly according to your design drawings. If you want a custom altar but don't have drawings, our professional designers could help you. They could create elaborate drawings that would ensure your design.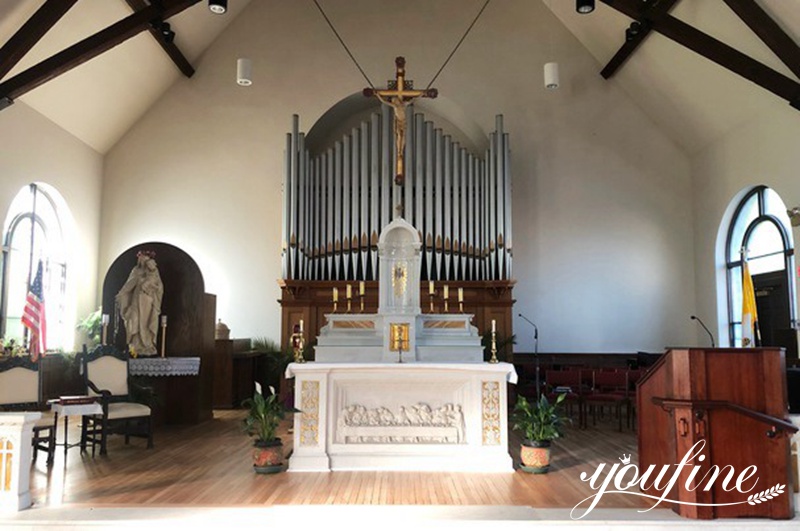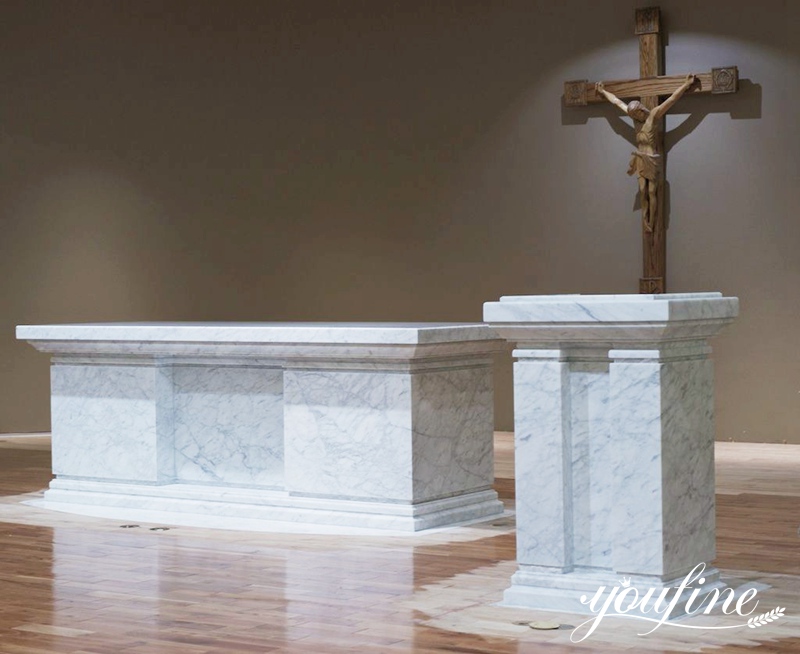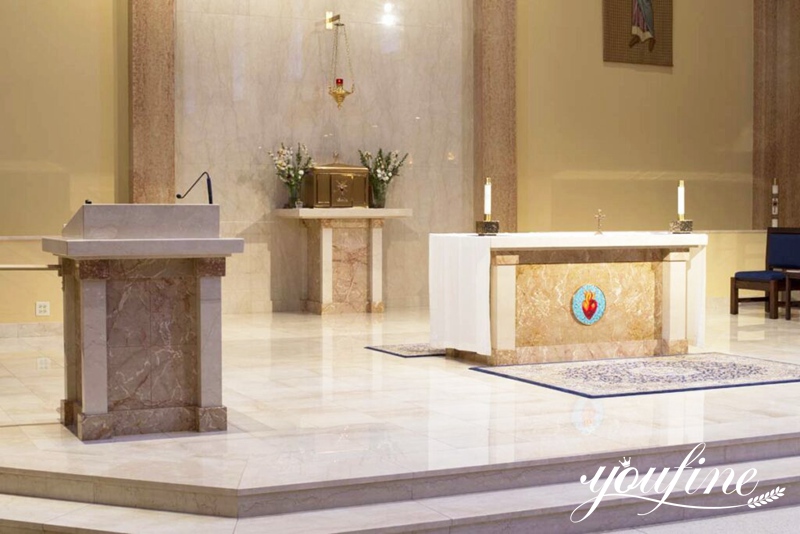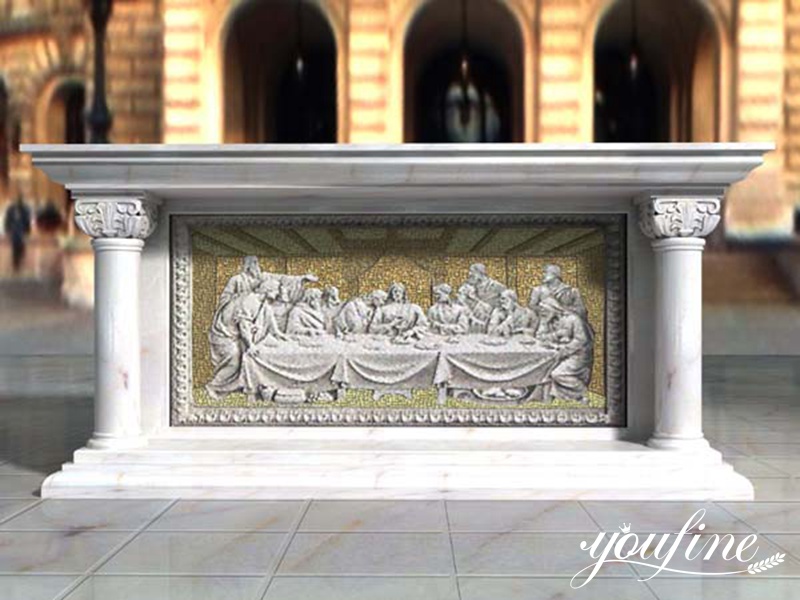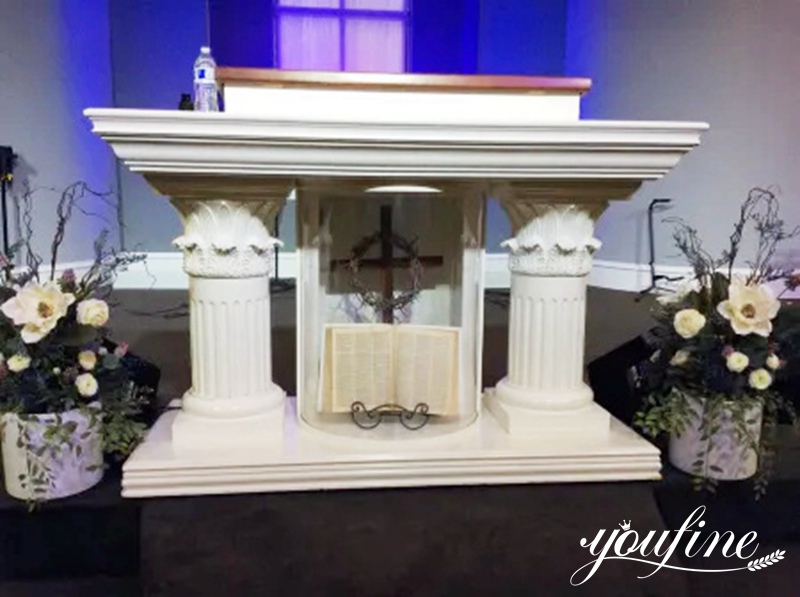 Why Choose Us?
We have professional capabilities and experience in carving marble religious sculptures. First of all, we have professional marble carving. They know the characteristics of religious figures and natural marble materials very well. Then, we have numerous marble altar table designs which have received praise from customers who have purchased. At YouFine, you not only have multiple choices but also could enjoy unique customized services. Moreover, we are able to offer you a one-stop service that saves both your time and energy.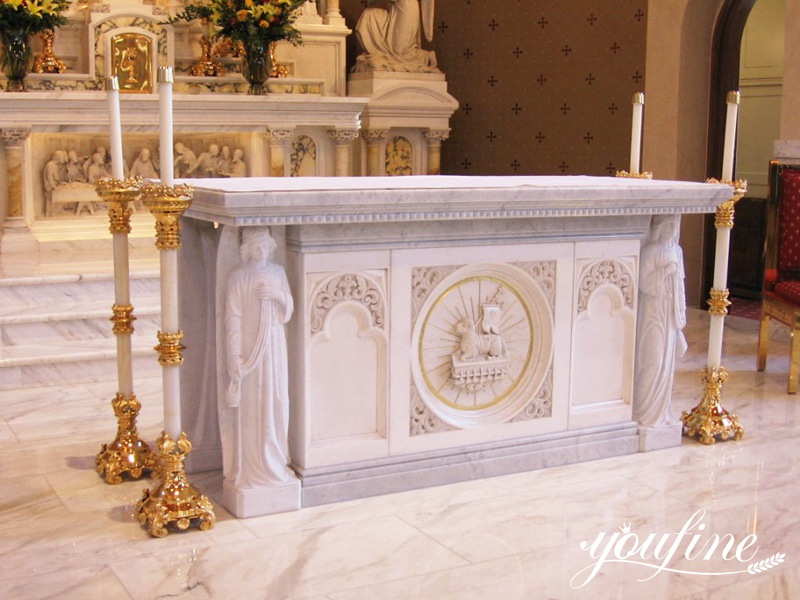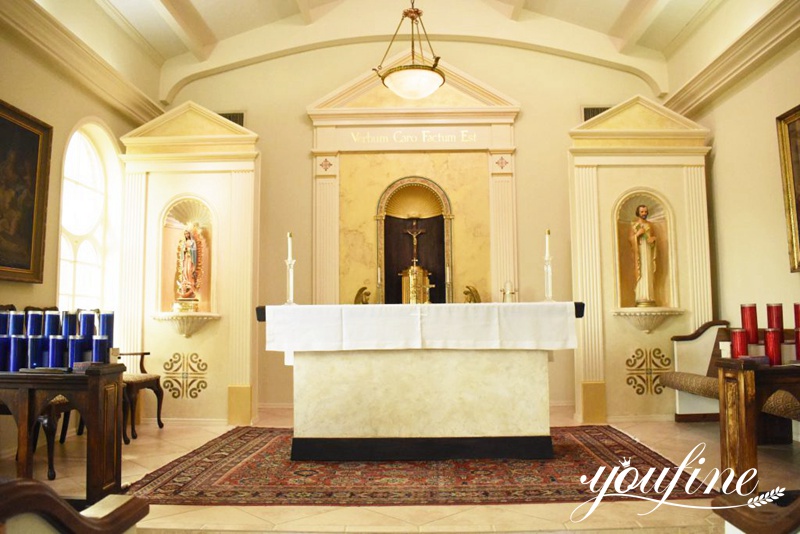 Here at YouFine, we treat every client with great patience and care to offer you the best plan. If you are planning to get a marble church altar, we are ready to offer it to you.