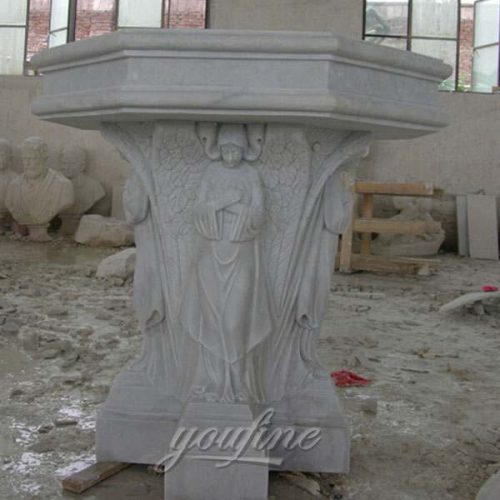 Hand Carved Marble Stone Church Use Pulpit in Stock for Sale CHS-327
Item No: CHS-327
MOQ: 1 Piece
Size: 120 cm or Customize
Material: Natural Marble
Insurance: Cover All the Risk
Package: Strong Wooden Case
Superiority 1: Free Custom Made
Superiority 2: Foundry Supplying Directly
Superiority 3: 30 Years Quality Guarantee
Color: Pure white & Red Marble or Customized
Technique: Art-quality Hand Carved, Polished
Advantage: Factory Direct; Door to Door Delivery
Get Price
Send
Are you looking for a marble stone pulpit for your church use? Our company specializes in the carving of marble religious products for many years. There are many styles of marble pulpits to choose from, which could be matched with different styles of church design. We also have designs that meet modern design requirements, and of course we could tailor the design you want based on your ideas and opinions.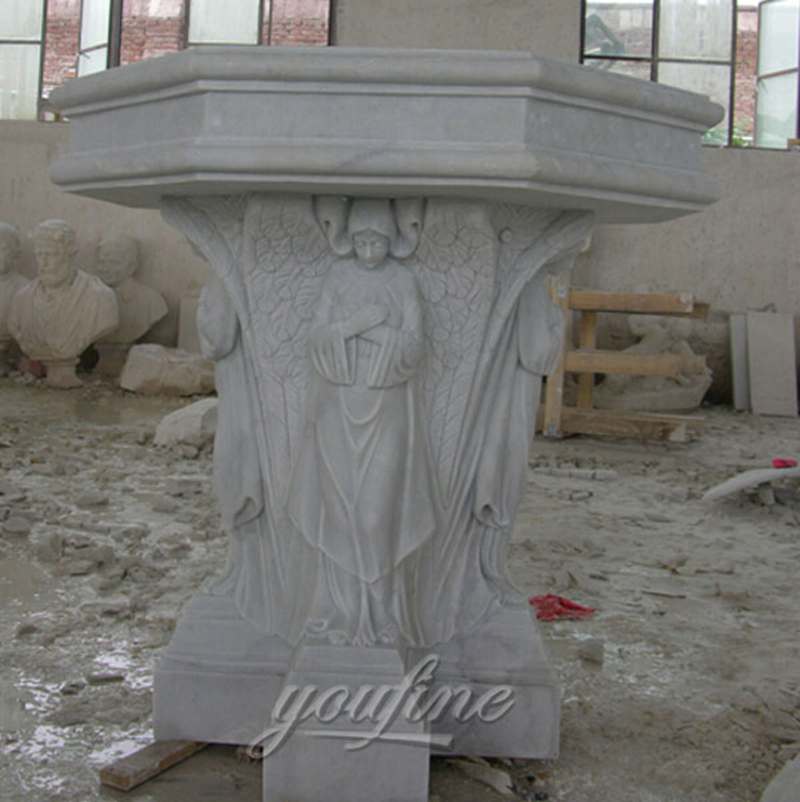 This marble church pulpit is made from high quality pure white marble raw materials, and the characters on the pulpit are hand carved by our marble craftsmen. Our pulpit tops are polished with strict brilliance and are very smooth and shiny. As you could see from the picture, the combination of white marble and natural gray lines are very beautiful.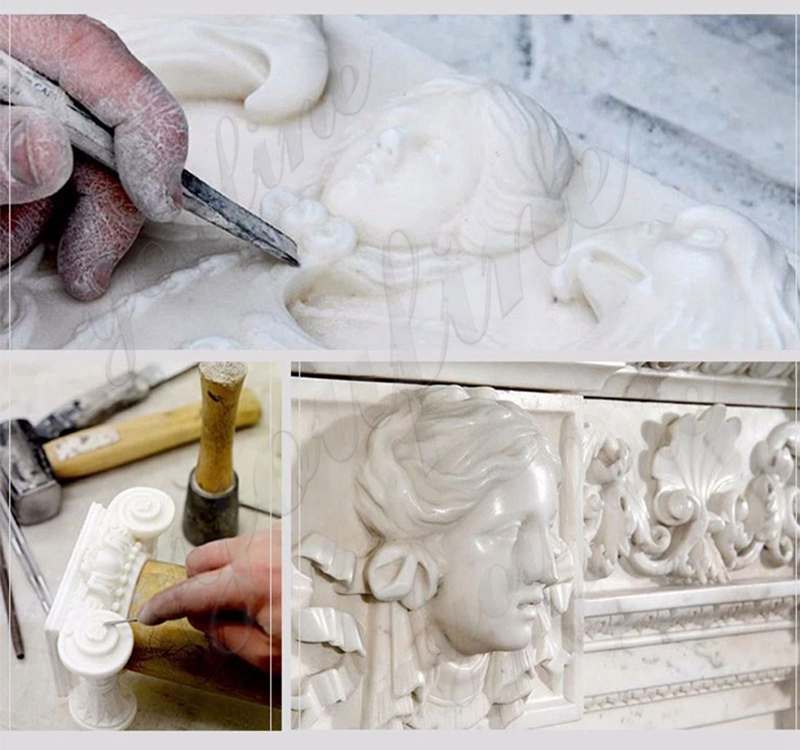 We could make forums of different heights according to your requirements. Because each person's height is different, we would determine the appropriate height of the pulpit according to our client's height ratio. If you need it, we could also punch holes in the side of the pulpit for you conveniently to install microphones and other facilities later.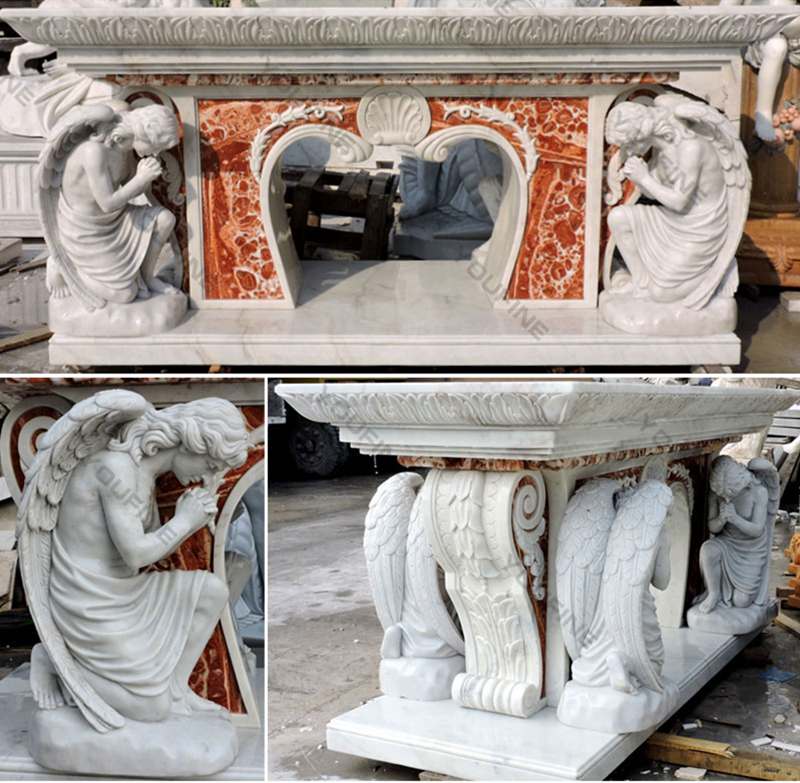 You Fine Art Sculpture specializes in the production of various marble carving products. We have been engaged in the sculpture of marble religious sculptures and church products for more than 30 years. Our marble sculptors and clay mold team have rich experience in carving and could vividly engrave various sculptures. We have a series of Catholic marble Jesus sculptures, marble mother Mary sculptures, marble altars, marble pulpits, and so on.
If you want to get the church products, please contact You Fine Art Sculpture as soon as possible. Making all kinds of marble church products, we are the professional one!