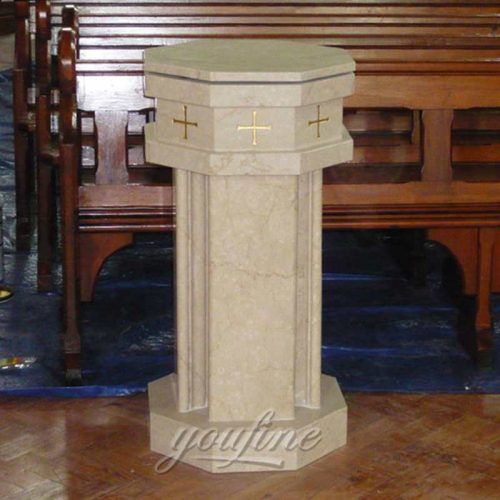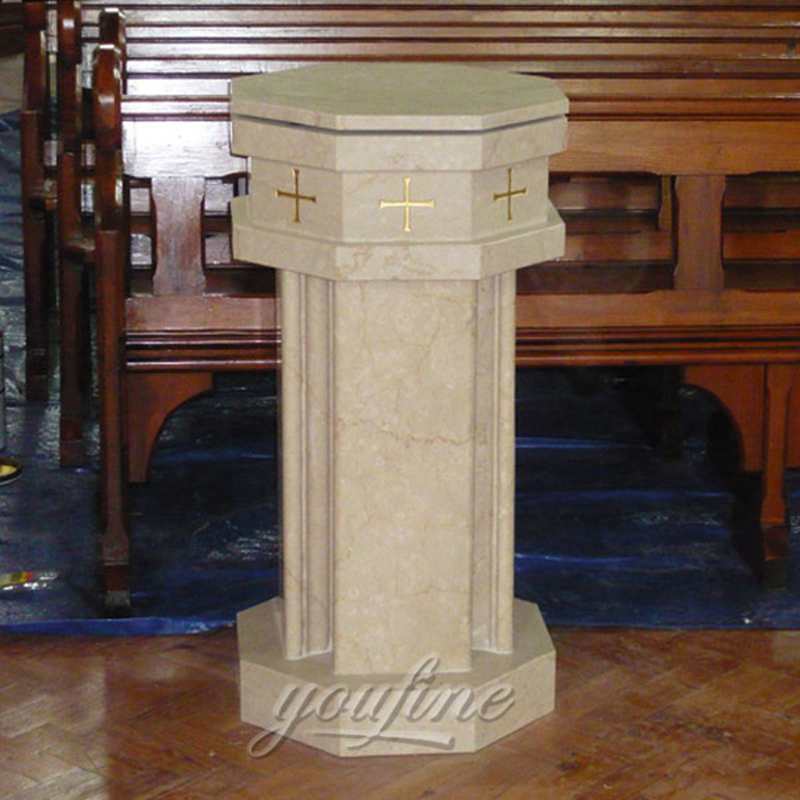 Hand-Carved Classical Marble Church Pulpit for Sale CHS-337
This exquisite marble church pulpit meets the requirements of fathers. Of course, many devout believers would choose our pulpit. They put the bible and prayer supplies in their homes. You could contact us for more details.
Item No: CHS-337
Material: Natural Marble
Insurance: Cover All the Risk
Package: Strong Wooden Case
Superiority 1: Free Custom Made
Superiority 2: Foundry Supplying Directly
Superiority 3: 30 Years of Quality Guarantee
Place of Origin: Hebei, China (Mainland)
Technique: Art-quality Hand Carved, Polished
Get Price
Send
Church Pulpit Detail:
This white marble pulpit is a regular polygon. It is very practical to put in the church. On the top of the pulpit, we specially made a golden cross decoration. Moreover, the base of the pulpit is also polygonal and forms a perfect whole with the tabletop of the pulpit. Many fathers love our pulpit.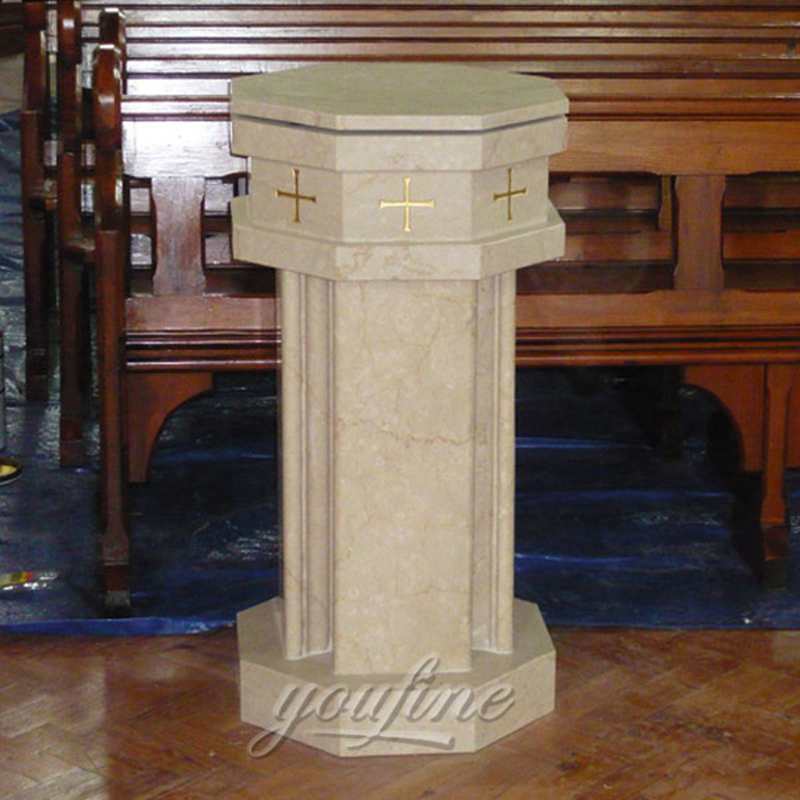 Professional Designer:
YouFine factory has many excellent marble pulpit designers. They have a thorough understanding of the Catholic culture, and each design meets the father's requirements. In particular, designers would study the culture and customs of different churches in different regions, and then design the pulpit. Therefore, our pulpit has been recognized all over the world.
Professional and Responsible Staff:
You could feel our professionalism when you first deal with us. Especially YouFine factory sales staff, they could quickly understand the needs of customers and give professional advice. YouFine factory customers often establish long-term cooperative relations and friendships with us. As long as they need it, they would first think of the YouFine factory.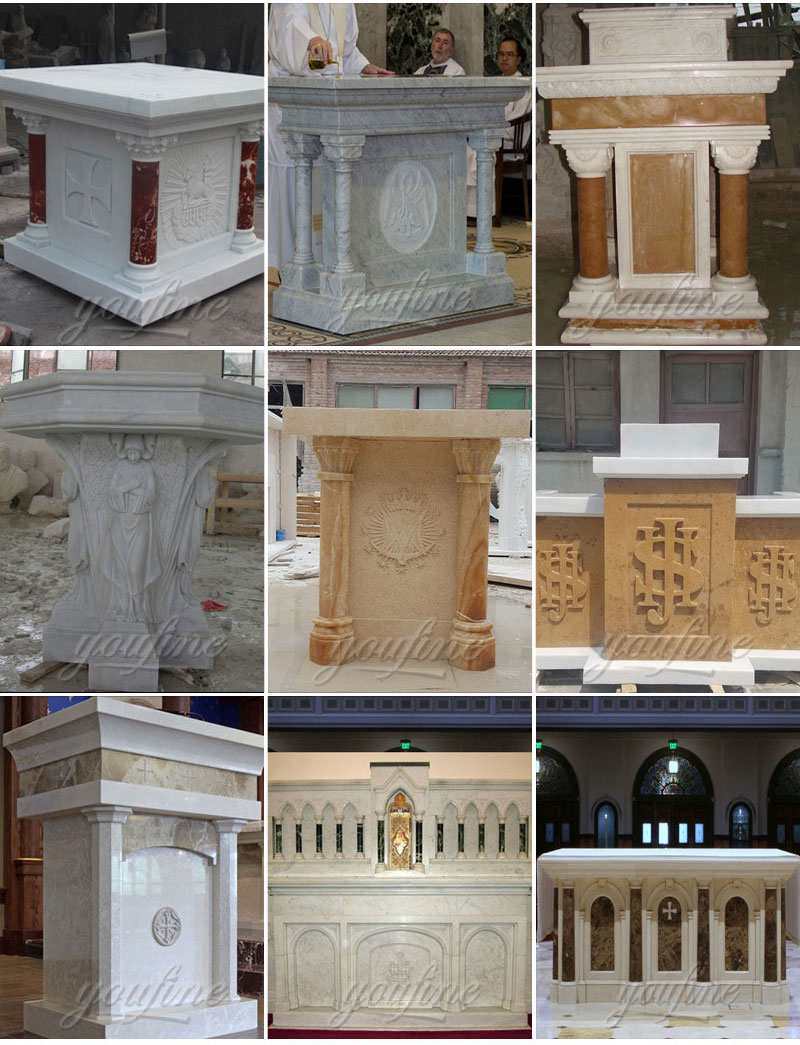 Advantages of YouFine Factory:
YouFine factory packaging is very safe, and we do not allow any damage or scratches on the sacred pulpit during transportation. Therefore, the YouFine factory uses the softest and strongest foam to protect the marble pulpit. Second, we would surround the pulpit with a hard wooden crate. In the end, your pulpit would arrive at your destination unharmed.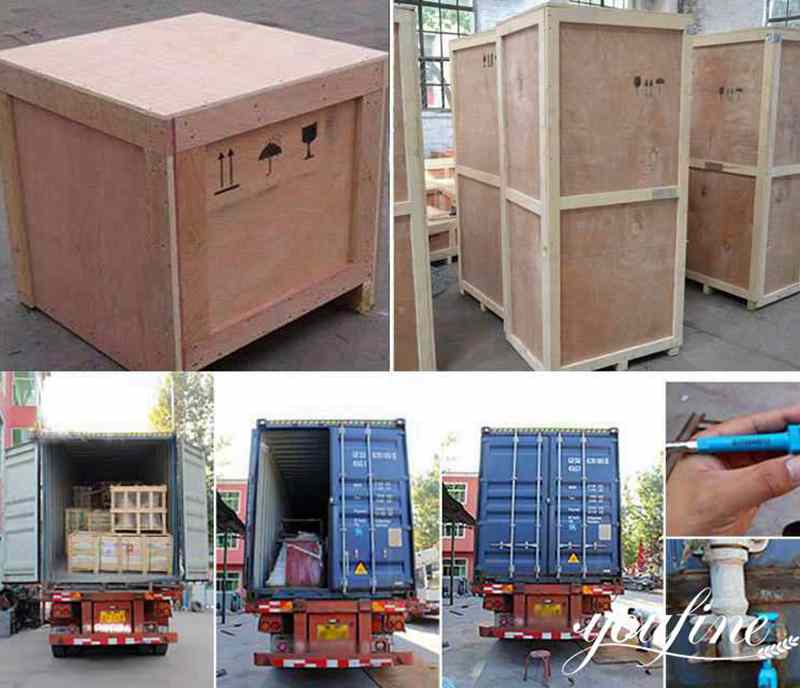 Customer Praise and Feedback:
The father from North America is already our regular customer. Whenever the church needs marble products, he would contact us. Moreover, he was full of praise for our pulpit, saying that our
church pulpit was in line with his height and made him feel very comfortable.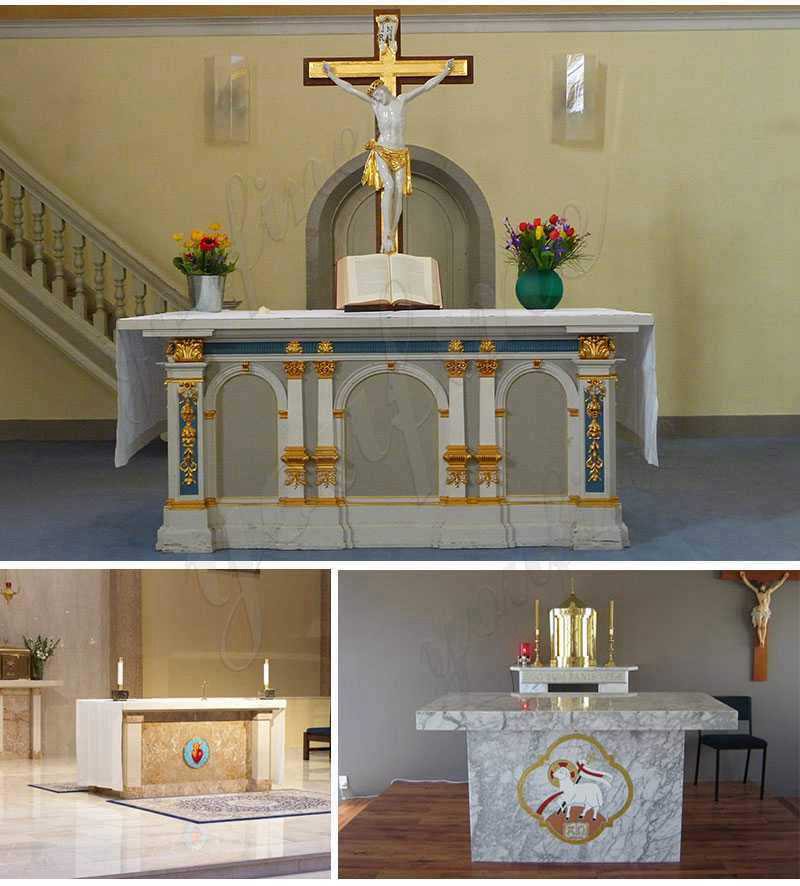 YouFine factory has been engaged in marble products for 39 years, and we have strong strength as a large exporter of Catholic marble sculptures. You could contact us at any time. We would give you the most satisfying marble pulpit and the happiest shopping experience.