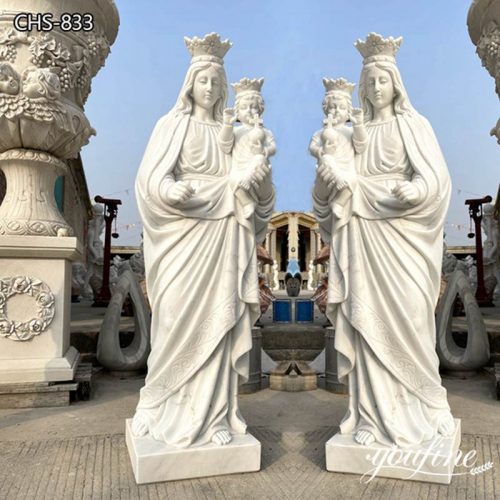 Exquisite Marble Our Lady of Perpetua Help Statue CHS-833
We could clearly see that the Our Lady of Perpetua Help Statue is very beautiful. Especially the face of the Virgin is very gentle. If you like this sculpture, please contact us immediately. YouFine would provide you with more detailed information.
Item No: CHS-833
Size: Customized Size
Style: French Design
Material: White Marble
Service: Customize Acceptably
Superiority 1: Free Custom Made
Get Price
Send
Details of Our Lady of Perpetua Help Statue:
This exquisite marble Our Lady of Perpetua Help Statue is very beautiful. Holding the baby Jesus in the arms of the Virgin, Jesus is very cute. We could see that both Jesus and the Virgin are wearing exquisite flower crowns. This is the feature of Our Lady of Perpetua Help. YouFine's our lady of refuge statue perfectly shows the appearance of Catholic figures. This marble our lady of good help statue is a masterpiece that you should not miss.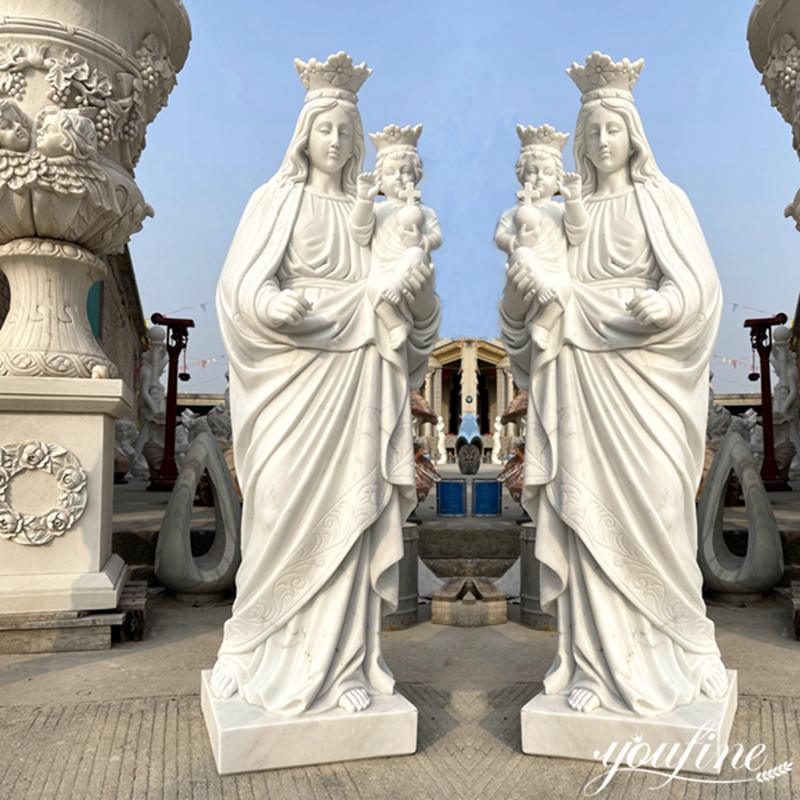 The origin of Our Lady of Perpetua Help:
Our Lady of Allying, also known as Our Lady of Perpetual Aid, is an iconic painting worshipped by the Catholic Church. Because of its accompanying legend, it is widely loved by Catholics. Our Lady of All Nations is a 13th-century icon painting painted on wood in the Eastern Byzantine style. It was originally in a church on Crete in the Mediterranean Sea. A businessman stole the icon and took it to Rome, where it was shipwrecked on the way. But the entire crew survived, which is regarded as a miracle of our lady of perpetual help statue.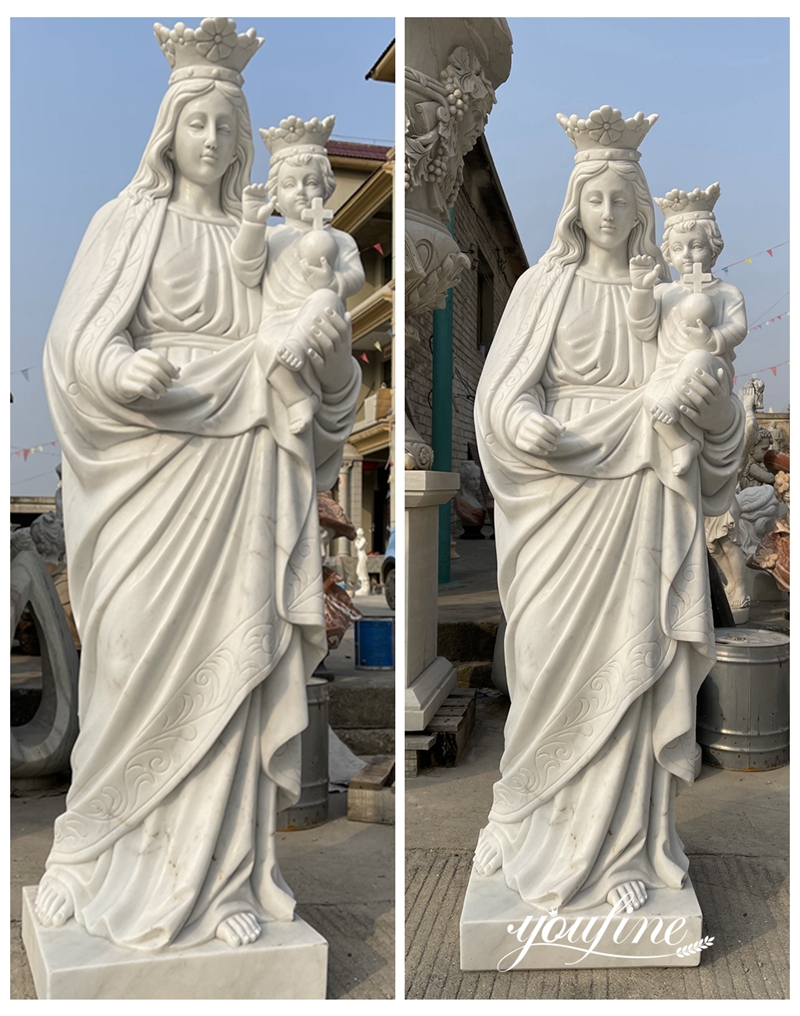 The Advantages of YouFine Marble Sculptures:
Hand-carving: YouFine artists use hand-carving. Our artist has learned the carving craftsmanship of Catholic statues since he was a child. Therefore, it could carve a lifelike our lady of good health statue and appearance of the Virgin for you. And our chief artist is a devout Catholic, so you would get an Our Lady sculpture full of soul.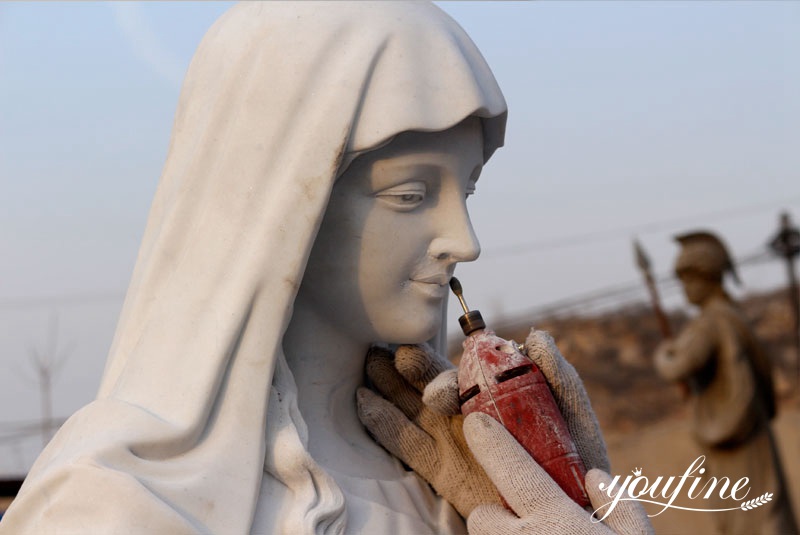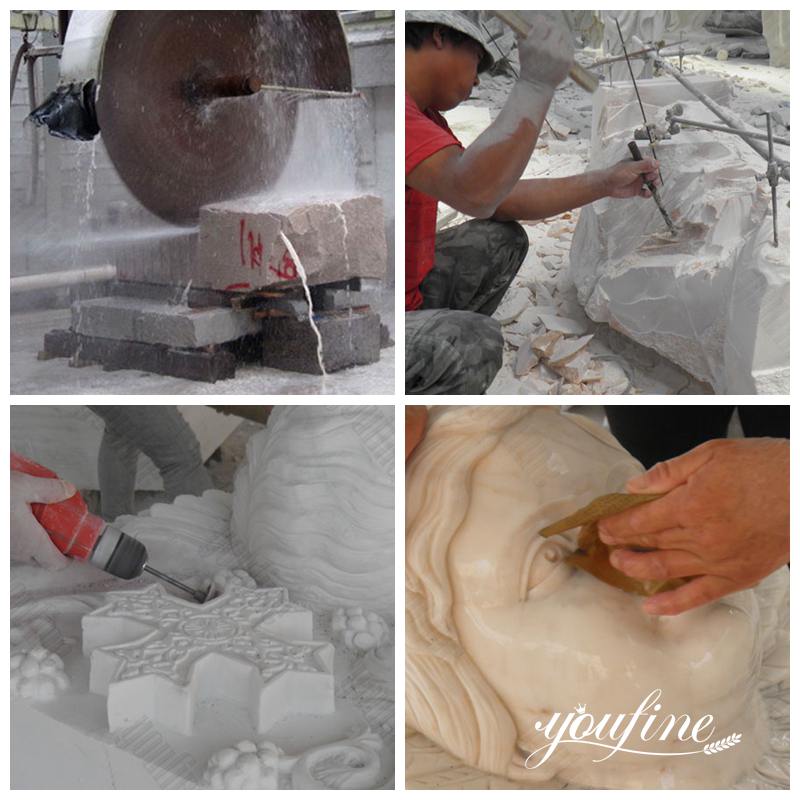 Exquisite packaging: As a large fireplace carving factory with a history of 39 years, YouFine has a wealth of export experience. So our packaging is very safe. First, our crates are more than 3 cm thick, and second, we would fill the wooden crates with soft foam.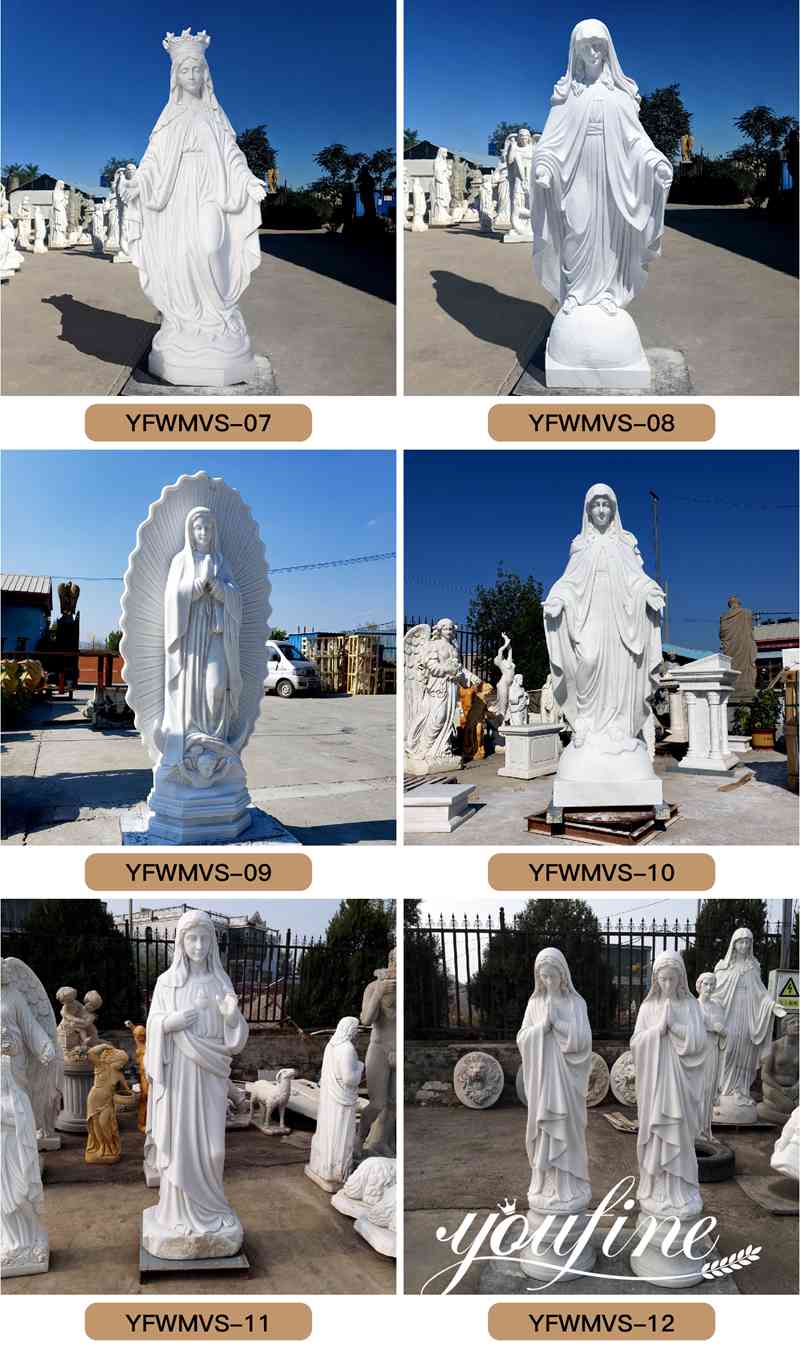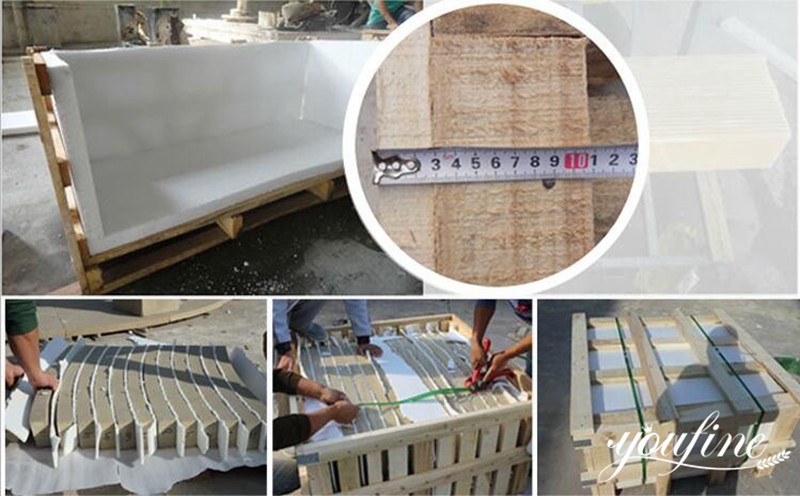 There is no doubt that YouFine's sculpture of the Virgin is not only beautiful but also very safe. You would be very satisfied with our marble Mary sculptures and services. If you like this our lady of good health statue, please contact us immediately.