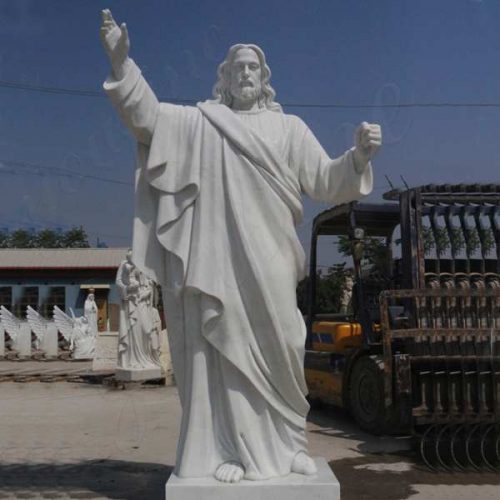 Classic Marble Life Size Jesus Statue with Hands Open for Sale CHS-608
Item No: CHS-608
Size: Customized Size
Material: Grade A Marble
Insurance: Cover All the Risk
Package: Strong Wooden Case
Service: Customize Acceptable
Place of Origin: Hebei,China
Technique: Art-quality Hand Carved, Polished
Advantage 1: Fast Delivery
Advantage 2: 100% Natural High Grade Material
Advantage 3: Competitive Price (our own factory)
Advantage 4: High Quality and Very Detailed Workmanship
Advantage 5: A Great Deal of Experience in Marble Carvings
Get Price
Send
This Classic Marble Life Size Jesus Statue with his hands open bring happiness to your home or church decor. Our marble statue is hand crafted from high quality marble materials, this devout statue is elegantly designed with a natural marble look. Jesus was dressed in a robe and stood on his rocky pedestal with his arms open as if he was watching everything.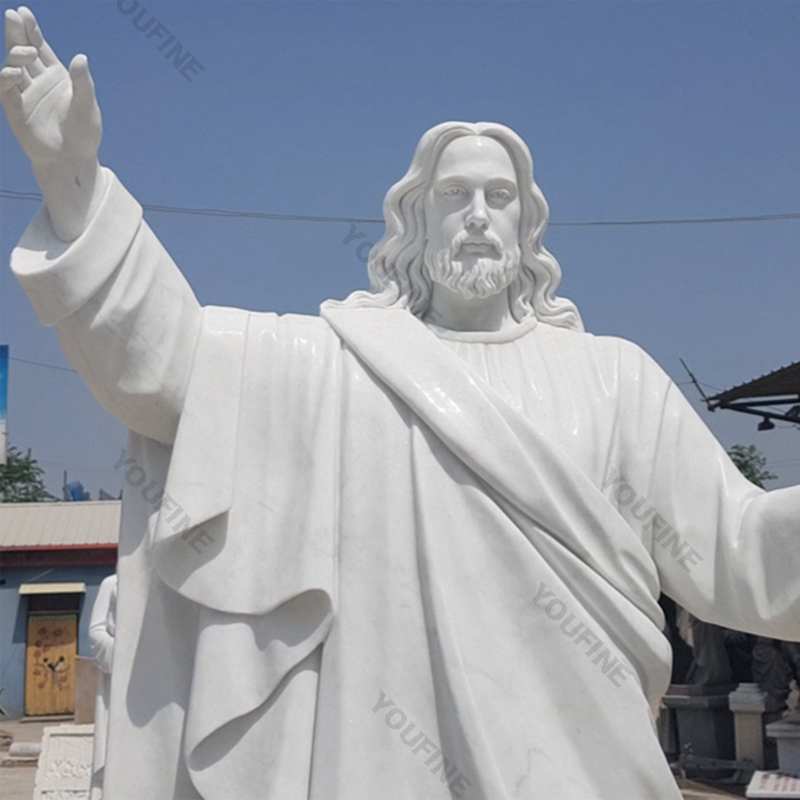 The religious statues of our Christian faith come in a variety of styles, regardless of size and price range. Whether you want to decorate a church or just add a statue to your garden, we have one of the world's biggest choices to choose from. You will find many statues of the Virgin Mary sculpture and the statue of the Jesus Garden, but our collection also includes replicas of the famous Michelangelo sculptures, such as the Pieta statue. We also have works on behalf of Leonardo de Vinci depicting the "last supper".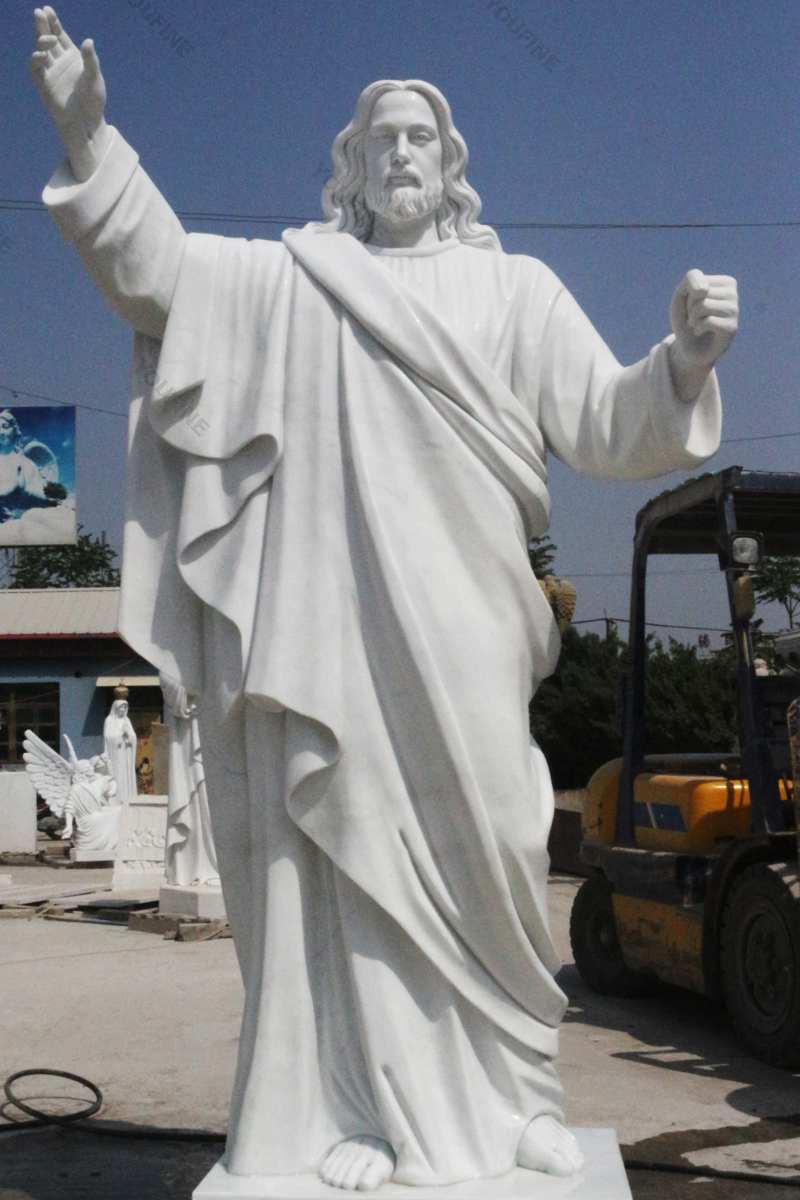 You Fine Art Sculoture is committed to creating the world's first marble sculpture brand. Our factory has been working in the sculpture industry for more than 30 years. We could showcase our strengths in terms of process, quality and price. This Classic Marble Life Size Jesus Statue and other religious products are undoubtedly handcrafted by experienced sculptors using the finest marble materials. We insist on placing the quality of our customers and products in the first place and have won praise from many customers.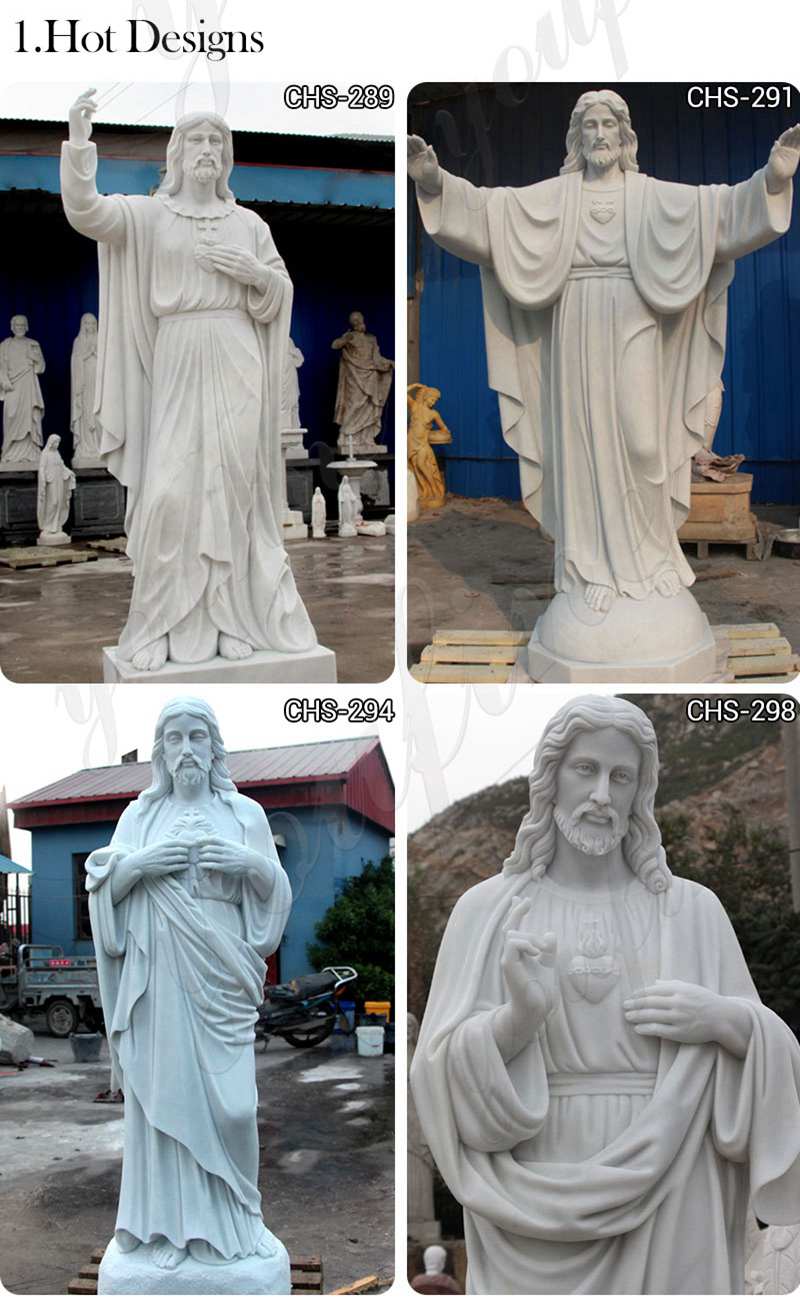 How to Maintain this Classic Marble Life Size Jesus Statue?
1.Preventing the harmful chemical substances produced by contact with copper crafts.
2. Dust on cast bronze sculptures should be wiped with a clean and soft cloth.
3. The prevention of cast bronze sculpture crafts was mechanically damaged.
4. After a long time, you could wipe it back and forth with a fine cotton cloth to achieve the polishing effect.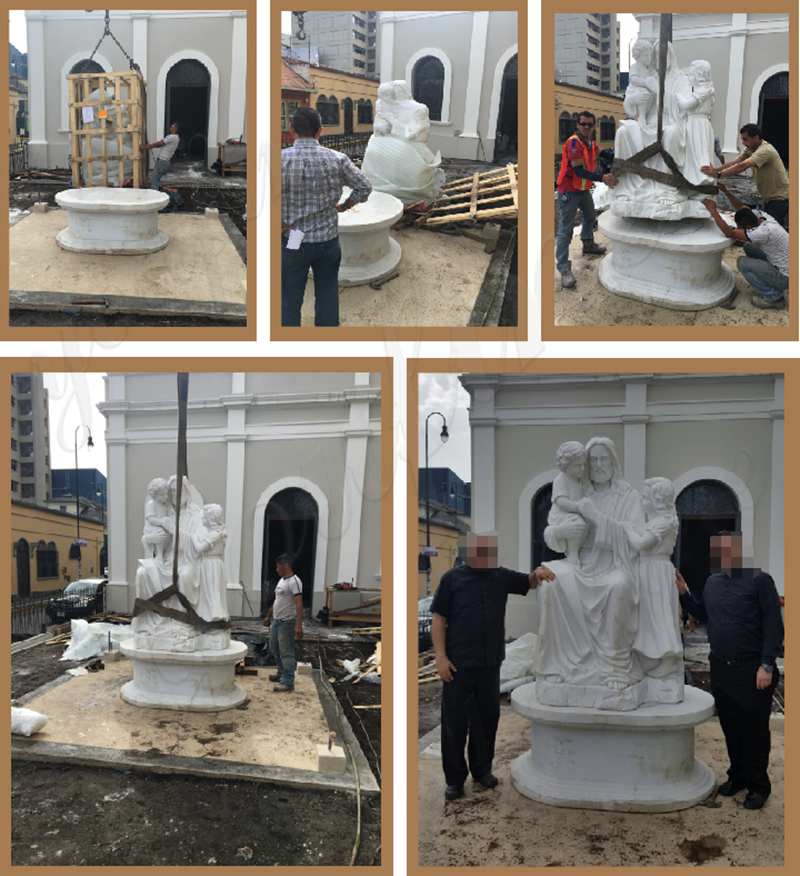 Our Classic Marble Life Size Jesus Statue is pure hand-carved by our experienced marble sculptors, with vibrant and soft white tones, making them look elegant and charming. This is an impeccable piece and a great gift choice.