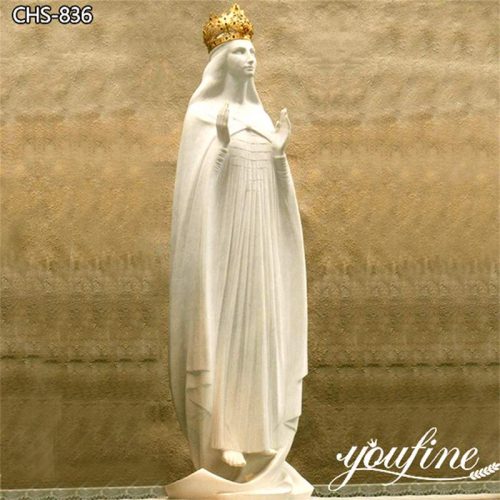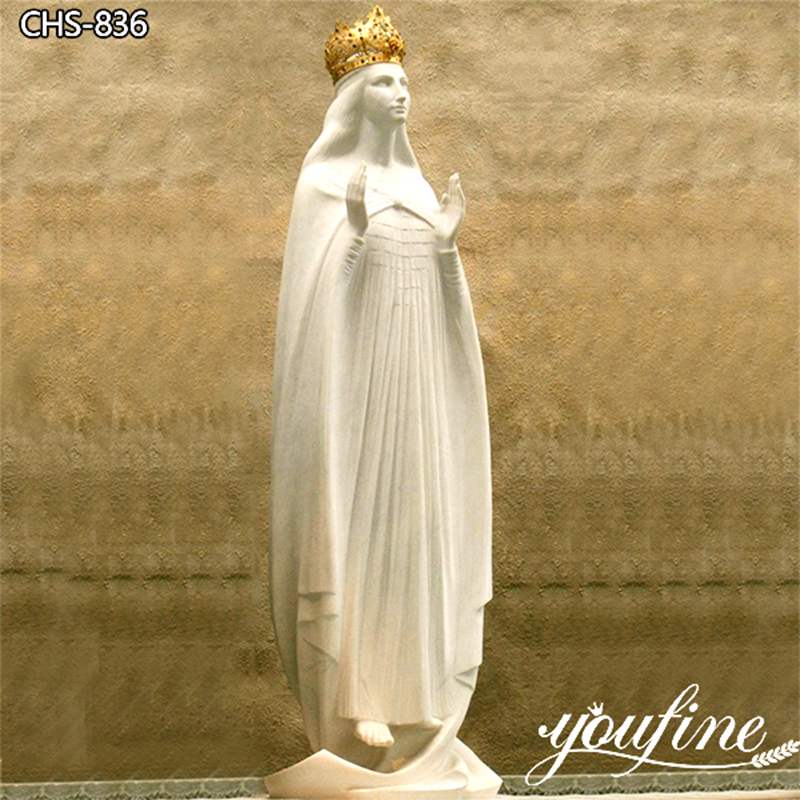 Church Marble Our Lady of Knock Statue Factory Supplier CHS-836
The marble Our Lady of Knock statue is our best-selling sculpture. And the size is life-size, we could also support customization. If you are interested in this sculpture, please click on the link below and contact us immediately.
Item No: CHS-836
Size: Customized Size
Material: Natural Marble Stone
Package: Strong Wooden Crate
Service: Customize Acceptably
Technique: Art-quality Hand Carved, Polished
Advantage: Factory Direct, Door to Door Delivery
Get Price
Send
Details of Our Lady of Knock Statue:
This marble Our Lady of Knock statue is made of a very high-quality marble material. Natural marble is a kind of resource, so marble materials have become more and more precious in recent years because the materials are becoming scarcer. It could be seen that the material of this marble church virgin statue is very pure, with almost no lines.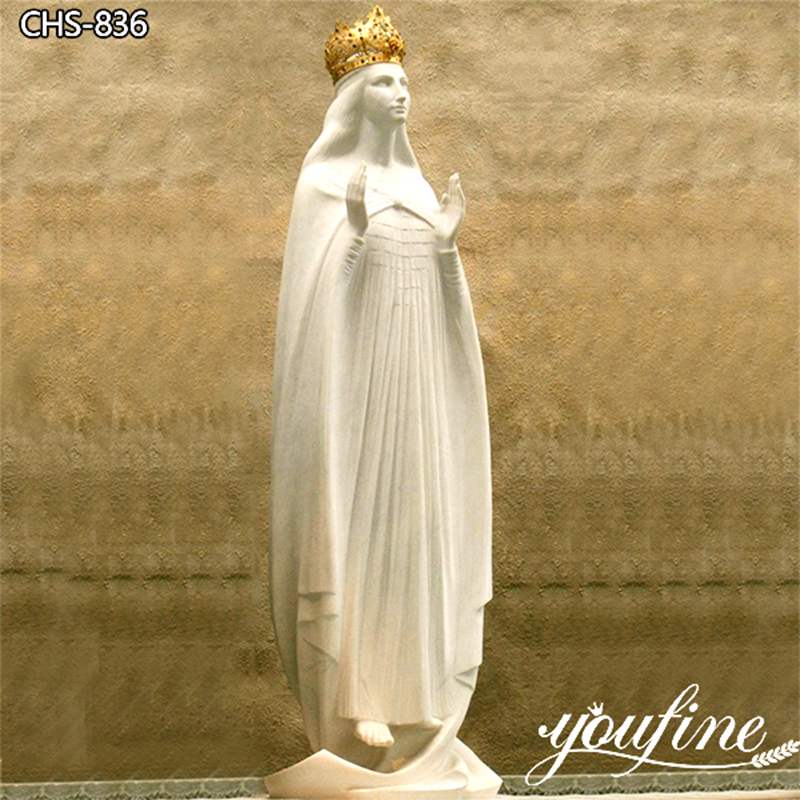 Using Deep Carving Techniques:
You could see that the hair and robe of Our Lady of Knock statue are very realistic. When you stand next to the Virgin, her facial expressions are very vivid and there is also an elegant feeling. The grids on the clothes are lifelike and fascinating. You could see the sculpted hair is very deep, and the Virgin's hands are up, very sacred. The face of the Virgin is like a real person. Moreover, her eyes are deep and vivid, and her eyes and nose are very gentle.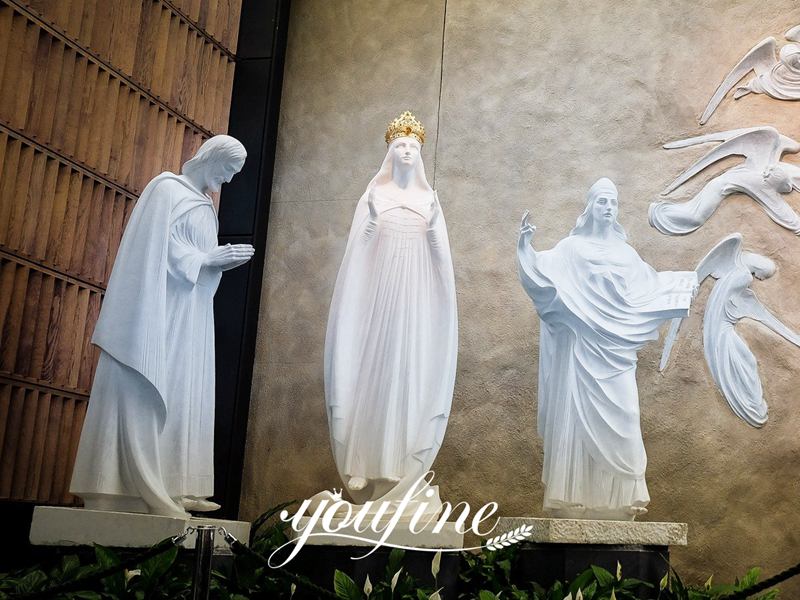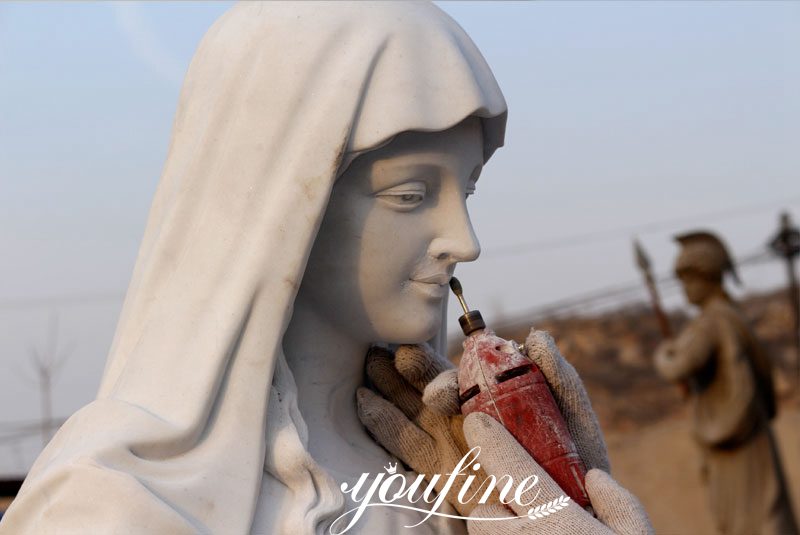 YouFine Could Support Customization:
The feet of the marble Our Lady statue are suspended. So our artist could carve different facial expressions and the posture of the Virgin for you. You could send us your favorite design, and we would make it according to your requirements. First, we made a silica sol mold of the face of the Virgin. Then our chief artist began to sculpt the face details of the Virgin.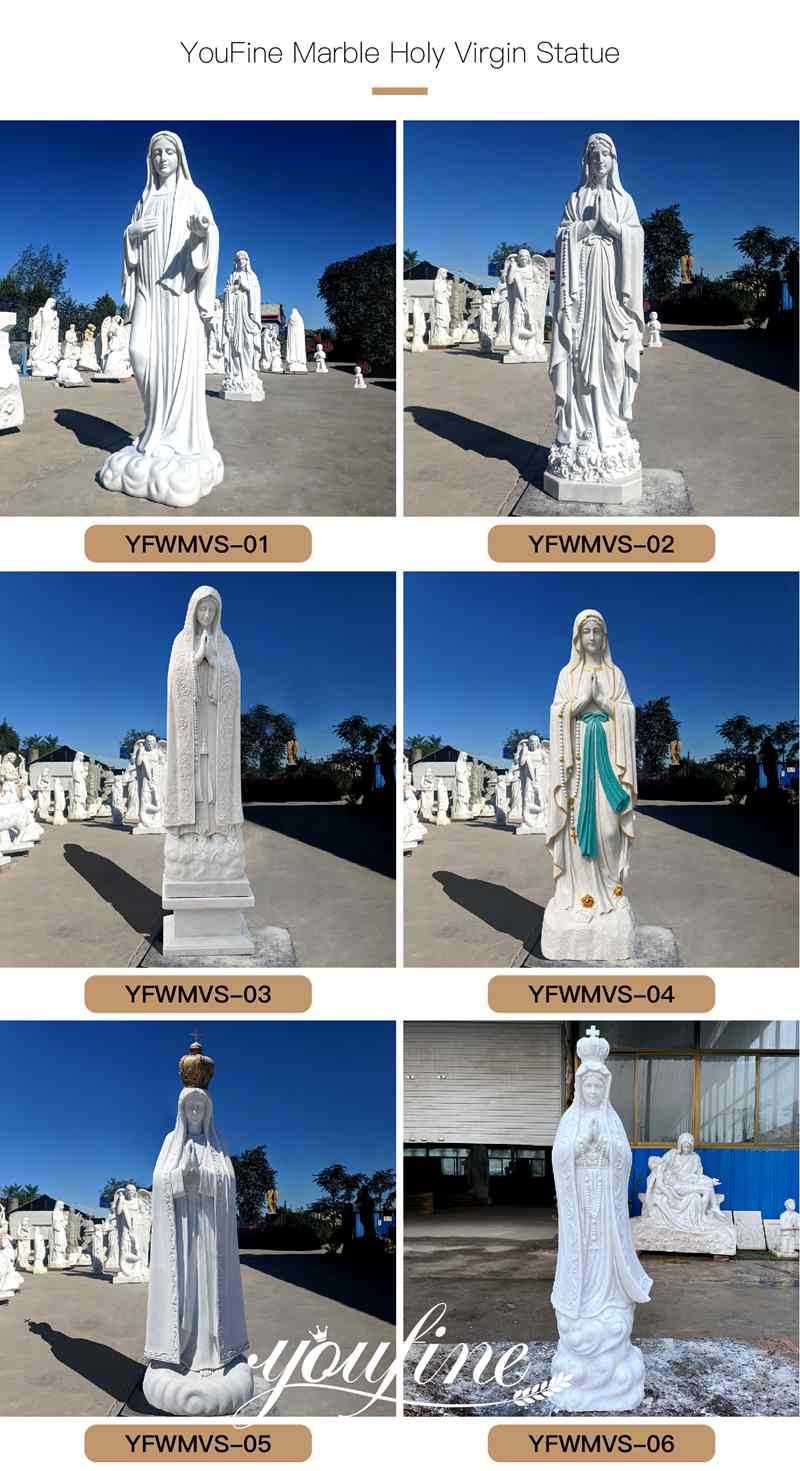 One of our customers was very happy and told us that this was what he wanted. Our marble sculptures are handmade by our masters, and they need to beat and polish the sculpture little by little with their hands. Because it is handmade, every detail of the sculpture could be handled very well. The whole process is long and difficult. So you could get a great product after these complicated processes.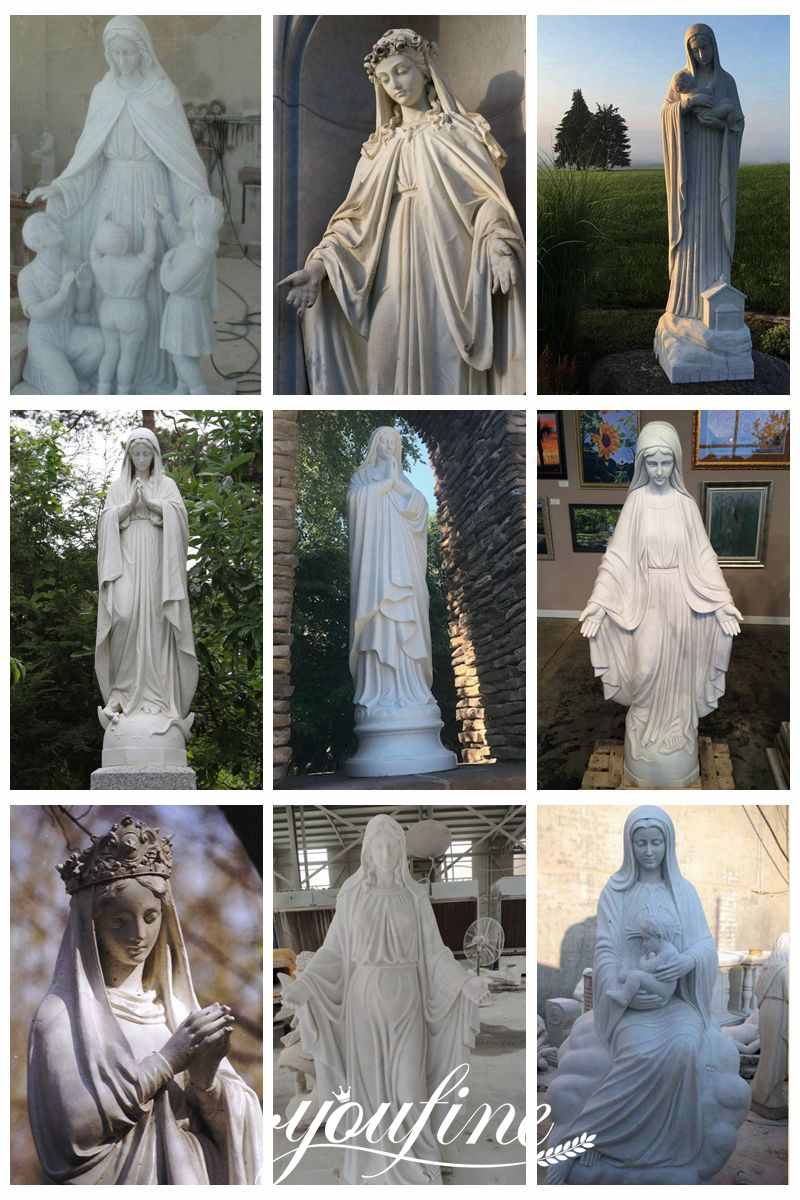 So choose YouFine, we would provide you with the best marble Virgin sculpture of the Virgin and the best service. If you have any needs, please contact YouFine immediately.