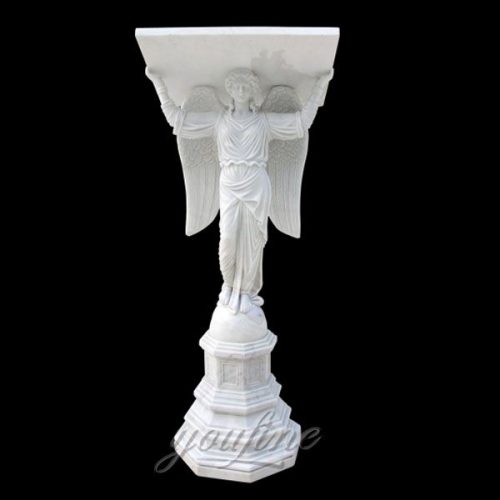 Church Interior Decoration White Angel Marble Pulpit Table for Sale
Item No: CHS-332
MOQ: 1 Piece
Size: Customized Size
Material: Natural Marble Stone
Insurance: Cover All the Risk
Production Time: 40-45 Days
Delivery Time: 15-30 Days
Package: Strong Wooden Case
Advantage: Factory Direct; Door to Door Delivery
Color: Pure White & Red Marble or Customized
Technique: Art-quality Hand Carved, Polished
Payment: T/T, Credit, Western Union, Money gram, PayPal
Get Price
Send
The white Angel marble church pulpit, seen from the front, is a beautiful angel holding up the table with both hands. Its base, wings and clothes are carefully carved by hand. The high quality white marble shows elegant and solemn feeling after strict polishing and polishing. The low-key color and design of the altar contrasts sharply with the magnificent interior of the church, helping people concentrate on their physical and mental baptism.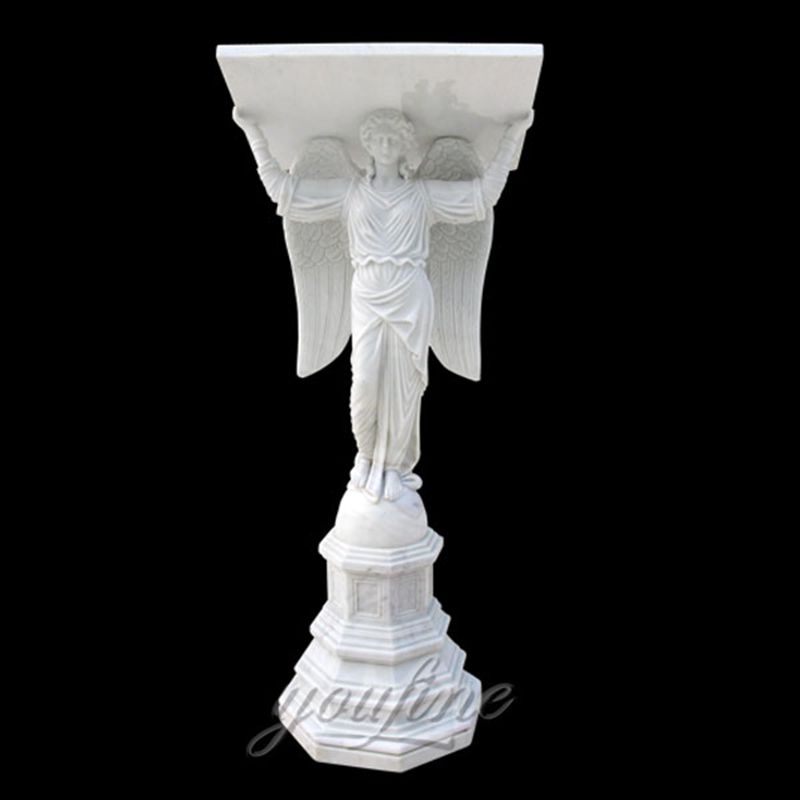 The white Angel marble church pulpit is holy.The pulpit is a structure for preaching and missionary purposes, usually a flat raised platform. According to the radio element interpretation method, the oldest pulpit was built more than 14,000 years ago, and it is also the only religious building built in the Paleolithic Age. As soon as a believer enters the church, he will feel a sense of sacredness when he sees the pulpit. For the pulpit, it must preach, is also a symbol, that is, to knowledge, to character, to sincerity and to justice.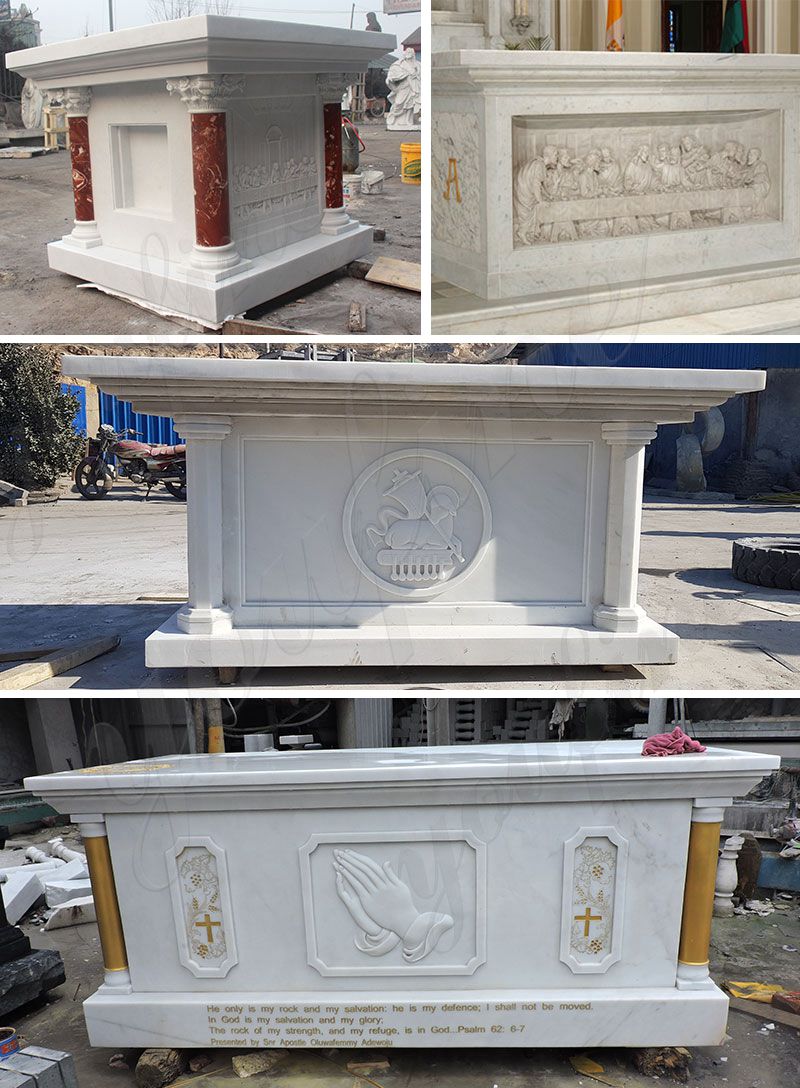 There are five kinds of marble altars in You Fine. There are also some popular religious figures, including the statue of the Virgin Mary, the statue of Jesus, Mrs. Camel, the Holy Family, St. Joseph, St. Anthony, St. Michel and so on. We are specialized in making hand-carved stone, cast bronze and cast iron products, and there are more than 1869 popular sculpture design and all of them could be customized into any size based on customer's requests.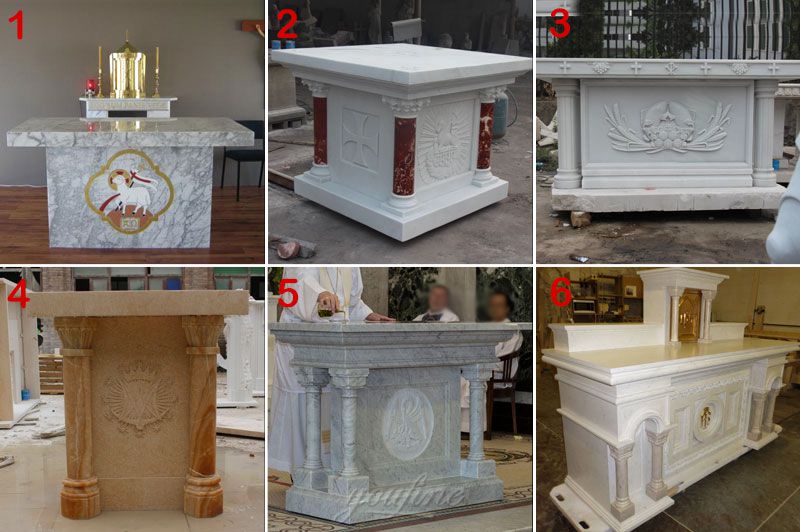 We also pay attention to the packaging of white Angel marble church pulpit table, professional wooden box packaging, wrapping a variety of soft cotton, plus support, to ensure the safe delivery of goods to customers.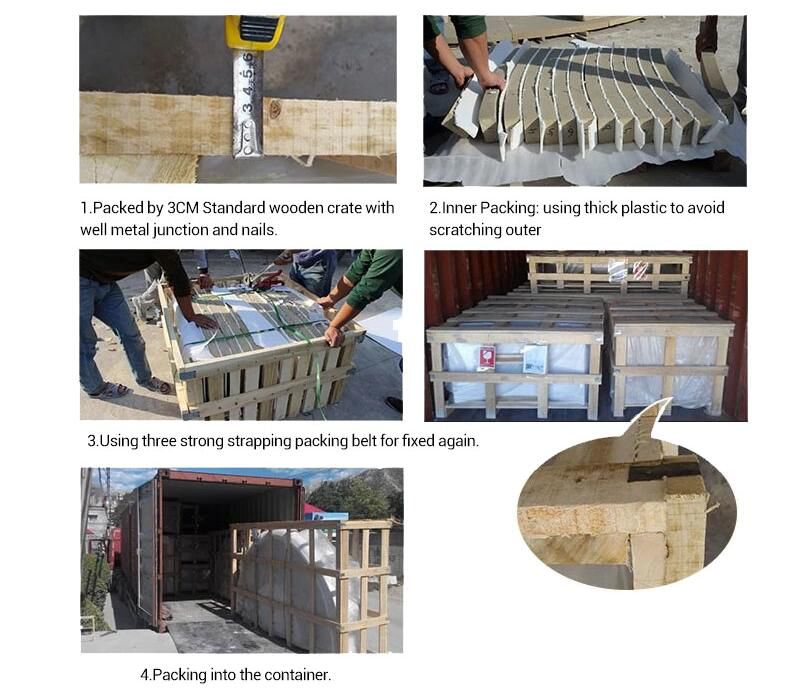 This white Angel marble church pulpit is made of pure white natural marble and carefully designed by professional sculptors. It is 13.6 inches by 25.4 inches by 51 inches long. It is an elegant decoration for interior churches or gardens. We also provide custom church pulpit design, size and materials. If you are interested, please contact us.