Catholic Life Size Marble Our Lady of Lourdes Statue for Sale CHS-720
The height of this sculpture is 170 cm with a base. Our factory would use high-quality white marble materials to make this Our Lady of Lourdes statue for sale. Please feel free to contact us to get details. I believe you choose You Fine, you would not regret it.
Item No: CHS-720
Size: 170 cm or Customized Size
Insurance: Cover All the Risk
Package: Strong Wooden Case
Superiority 1: Free Custom Made
Superiority 2: Foundry Supplying Directly
Superiority 3: 30 Years of Quality Guarantee
Technique: Art-quality Hand Carved, Polished
Advantage: Factory Direct; Door to Door Delivery
Get Price
Send
Life-Size Our Lady of Lourdes Statue Details:
Our beautiful life-size marble Our Lady of Lourdes statue for sale has finished carved. This is a Catholic sculpture we made for one of our American clients. Our client is also a devout Catholic believer. When the client contacted us, he was very interested in the religious sculptures in our factory and told us clearly that he wanted a beautiful Lourdes sculpture.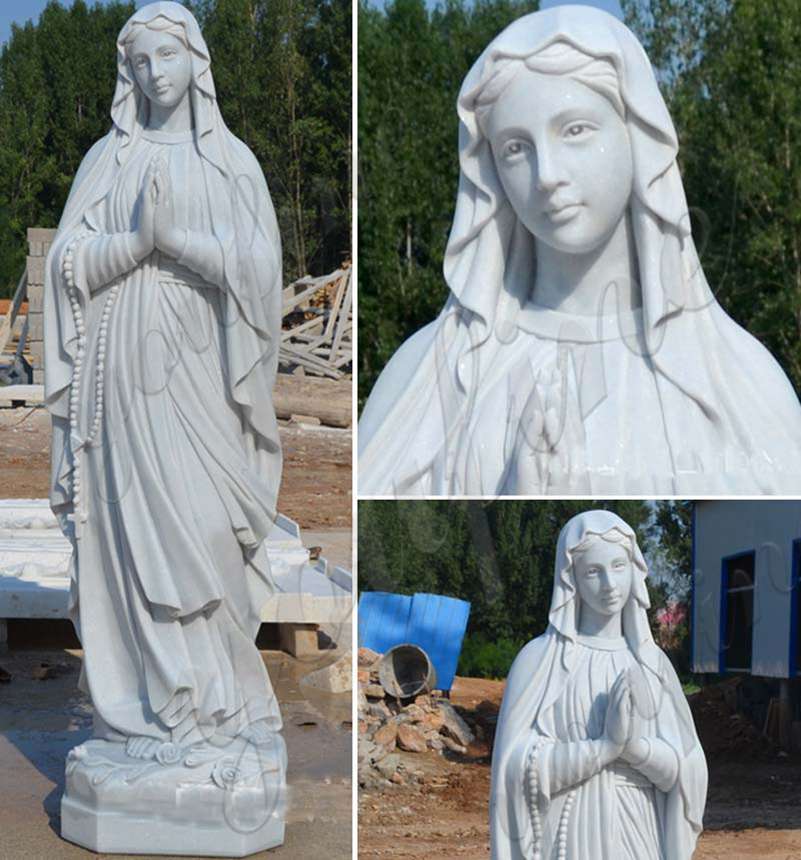 Why Choose Our Catholic Marble Sculptures?
Strict Selection of Natural Materials:
Our professional staff recommended this classic life-size marble Our Lady of Lourdes statue design. The height of this sculpture is 170 cm with a base. Our factory would use high-quality white marble materials to make this sculpture. Because our factory knows clearly that religious sculptures are very sacred, we are very strict in the selection and use of materials. So we must use high-quality Grade-A materials for customers.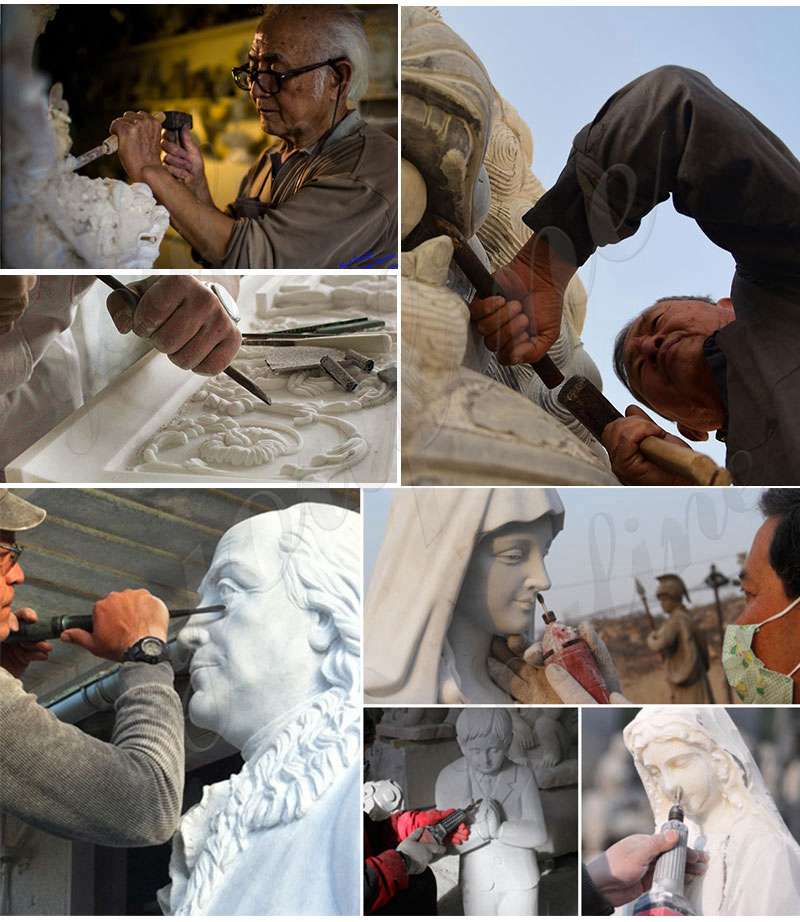 The Chief Master Hand-Carved:
We are a factory specializing in Catholic sculpture production, with more than 35 years of experience in marble carving. Therefore, our factory has very experienced masters. Our marble Our Lady of Lourdes statue would be hand-carved by the chief masters of our factory. As well as our chief masters is also a devout Catholic believer, so he is very familiar and understanding of religious figures.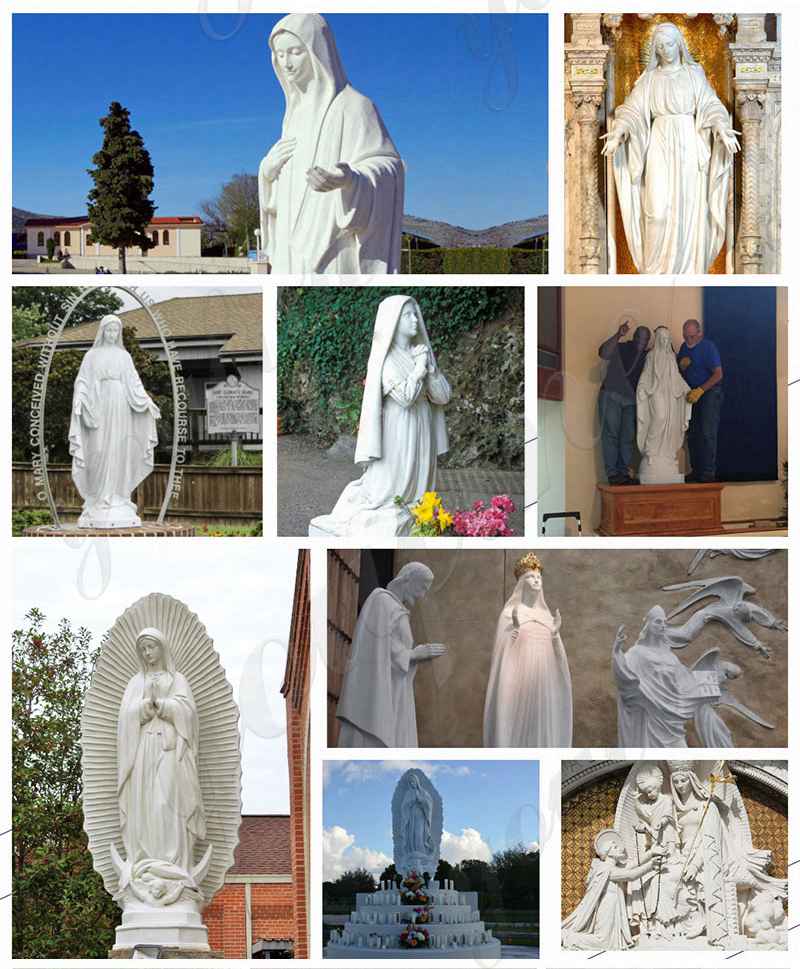 If you choose our factory to order any Catholic sculptures, you would learn more about the production process of our sculptures here. Until you see the completed sculptures, you would be very surprised and shocked. Of course, when you see any dissatisfaction with the finished sculpture, you could contact us at any time. We would make changes in time, and we would not arrange delivery until you are satisfied.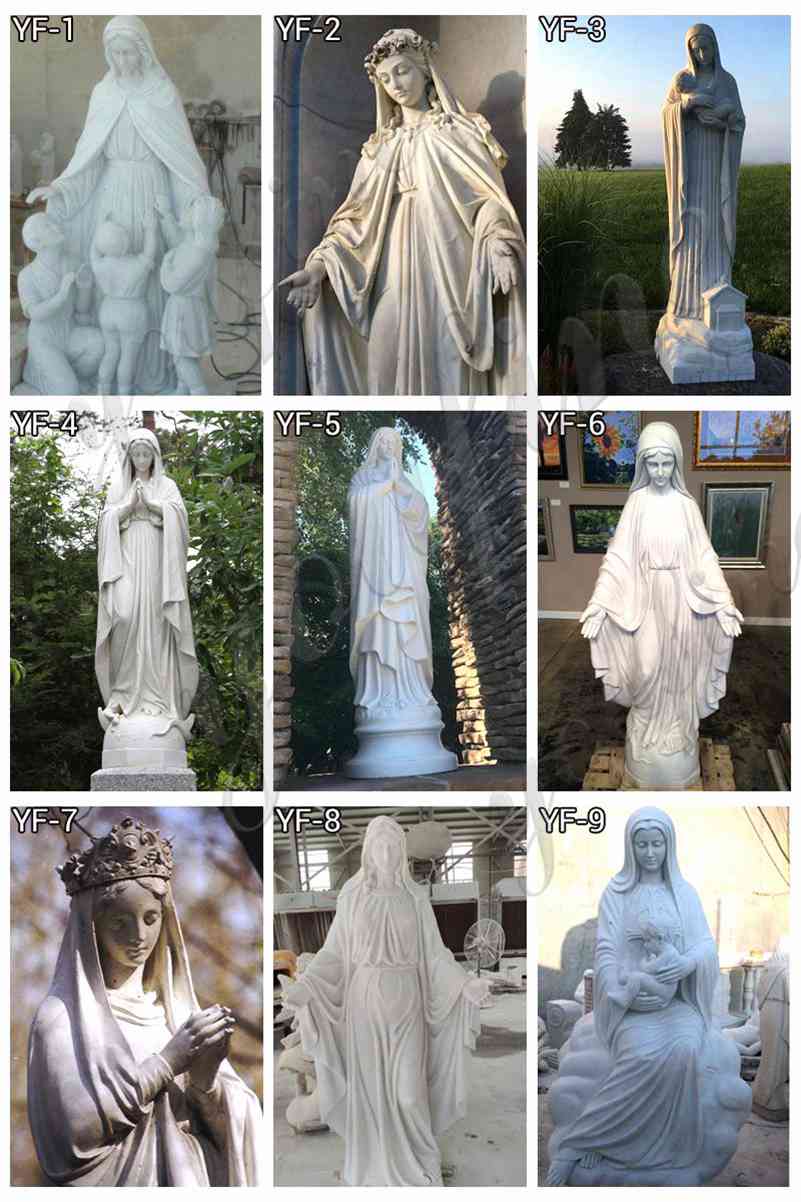 So if you are interested in our marble Our Lady of Lourdes statue for sale, please feel free to contact us. I believe you choose You Fine, you would not regret it.